I don't think either of us was disappointed to leave the Dar Es Salaam area and we were looking forward to some beach-time further north.
Helene drove, as my leg was too raw to be able to work the clutch pedal.
Unfortunately it was a pretty miserable, long day.
The main road north from Bagamoyo was closed due to flooding and the 30km diversion was through steep, muddy, rutted tracks that eventually took us nearly 3 hours. After that, 250km of slow tar and lunatic bus drivers again all the way to Tanga.
In Tanga we managed to get fuel and cash and then took the gravel road south for 30km to Peponi Beach. We'd been warned by locals and other travellers not to take the shortcut that Miranda (our Garmin) would suggest, as there were 2 trucks stuck in the mud in a big hole. Even so, the main (gravel) road was pretty treacherous and at one point the flooded river was 200m wide & up to the bonnet of the car as we crossed it.
In all, 300km took us nearly 9 hours. Helene did a great job and was pretty much exhausted when we arrived at Peponi on the Indian Ocean, about 70km south of the Kenyan border.
It was worth it though. View from The Penthouse at our camping pitch.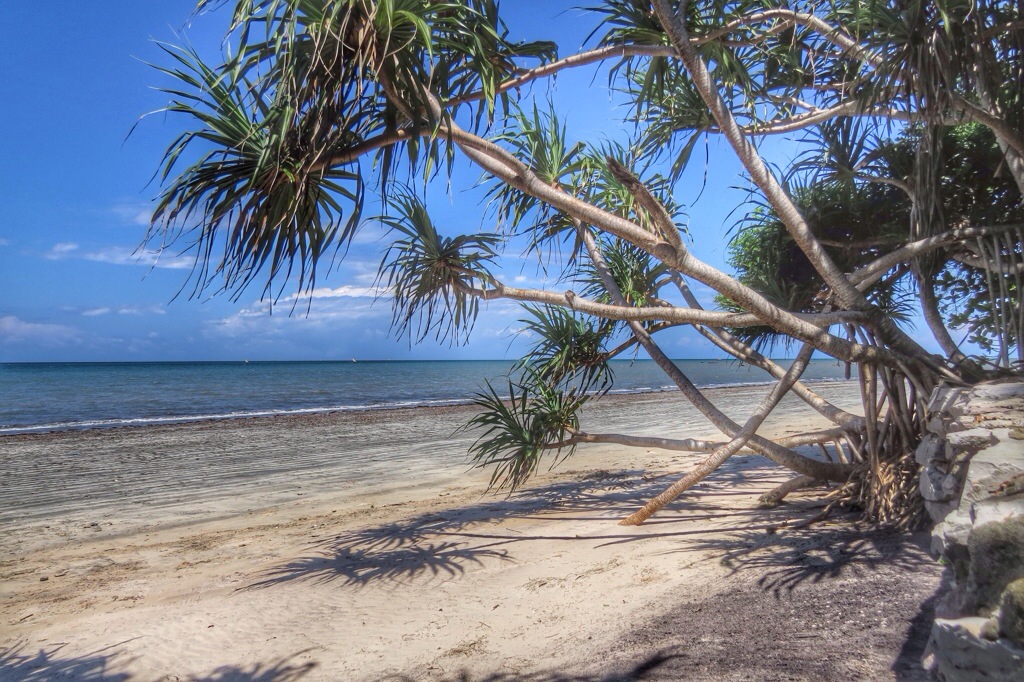 A beautiful setting.
Jane (who's parents own Peponi) and her team were most welcoming. We awarded ourselves a few days off from cooking and the seafood in the restaurant (particularly the seafood platter) was superb.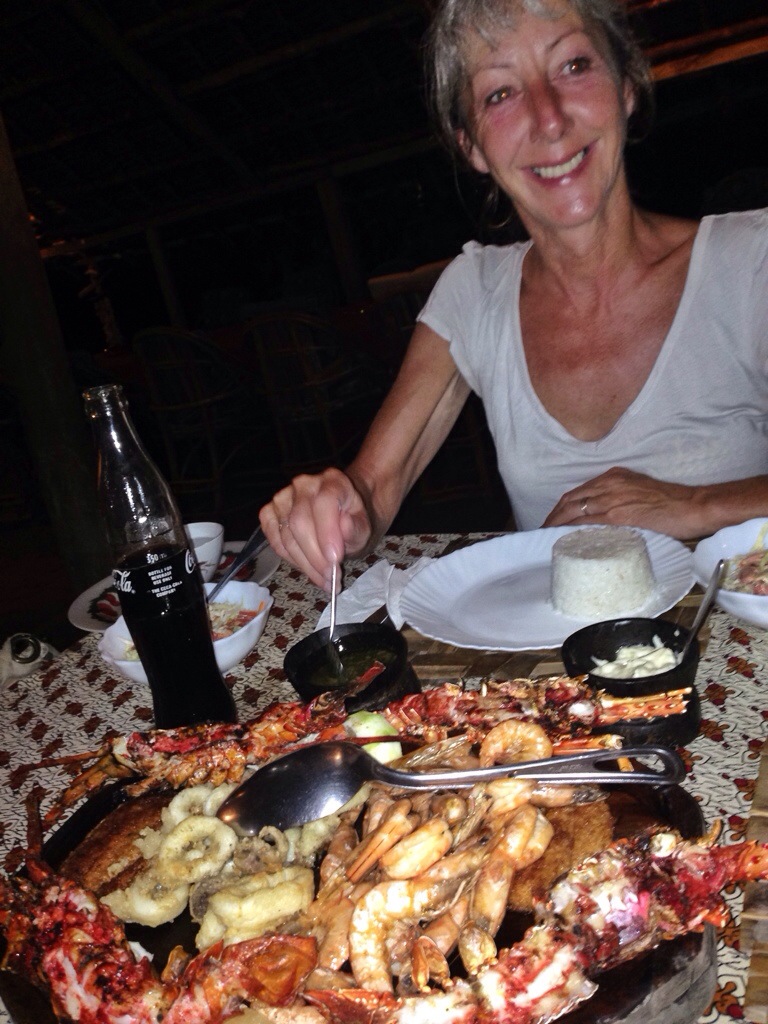 Cracking stuff. A platter for 2 people only $18, camping only $7, hot showers, cold beer and home-made (excellent) bread. We've given up buying bread in Africa – with maybe 3 exceptions so far, it's all be absolutely rubbish! So disappointing, especially since any bread we've had previously in North Africa has been wonderful. Jane however makes her own Focaccia rolls. So good that she made us 6 to take away with us when we left.
The next 5 days were spent resting up, with nothing more strenuous to do than watch the crabs trying to avoid the incoming tide (it lapped at the camp at high-tide, and went out about 700m at low tide)…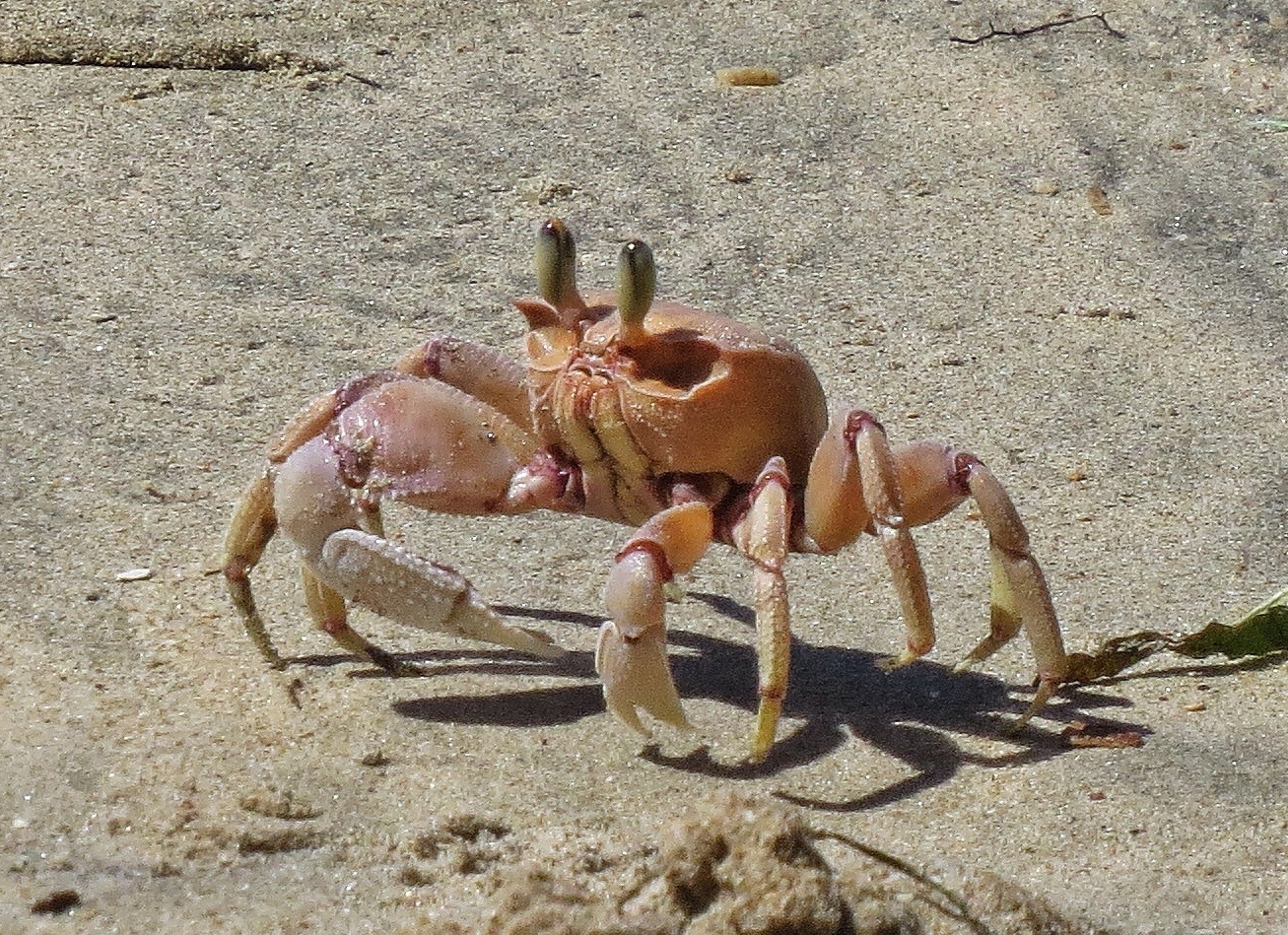 Some really odd-looking crustaceans…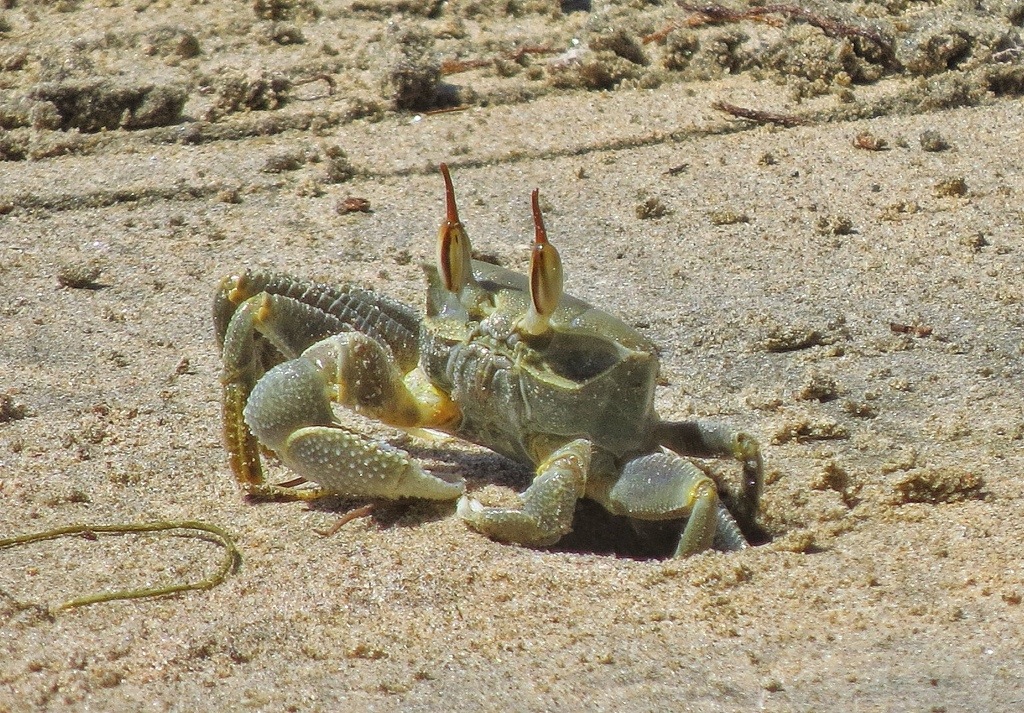 …and very territorial.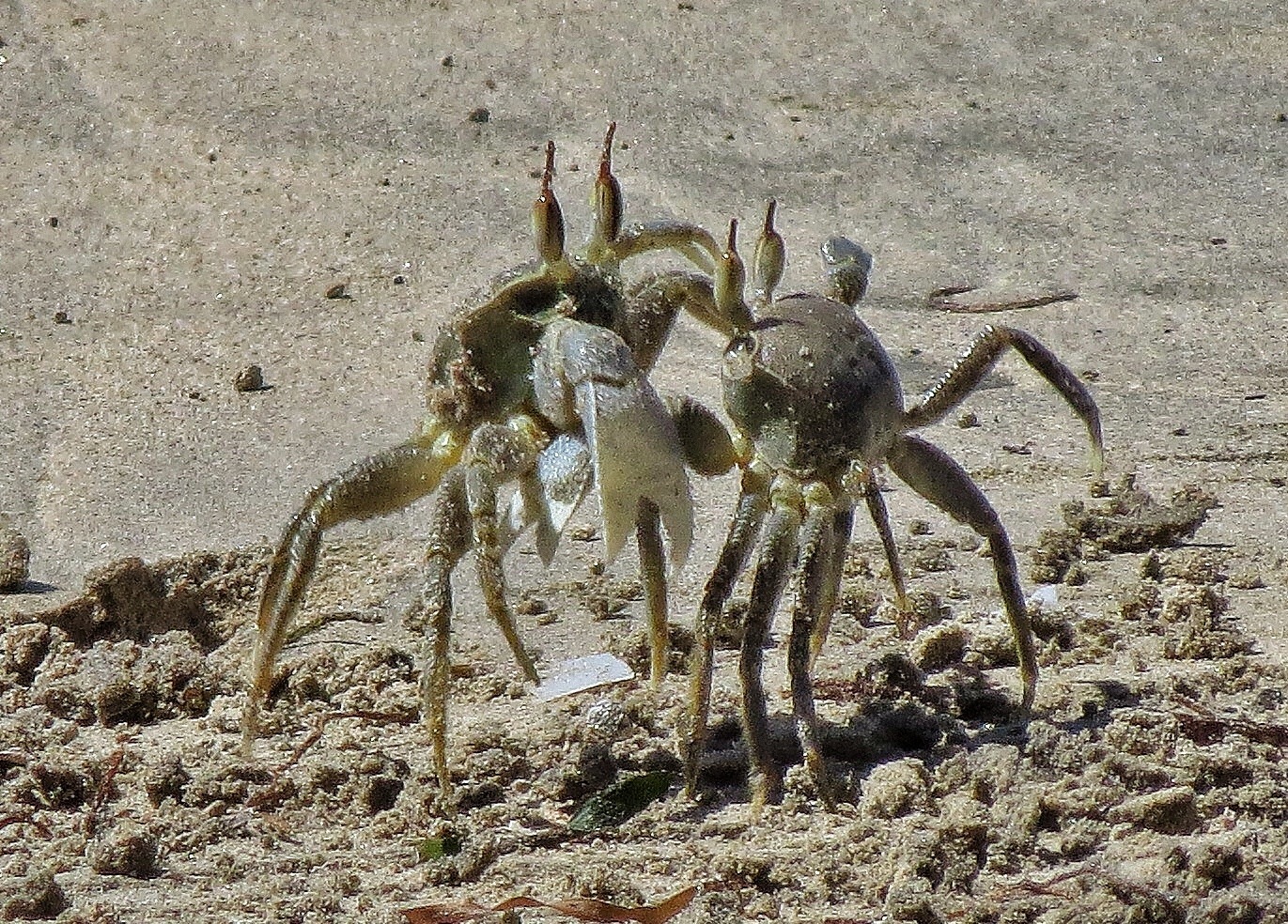 Much better entertainment than TV.
Other than that, a couple of walks on the beach at low tide (no going in the sea unfortunately with my bandages on)…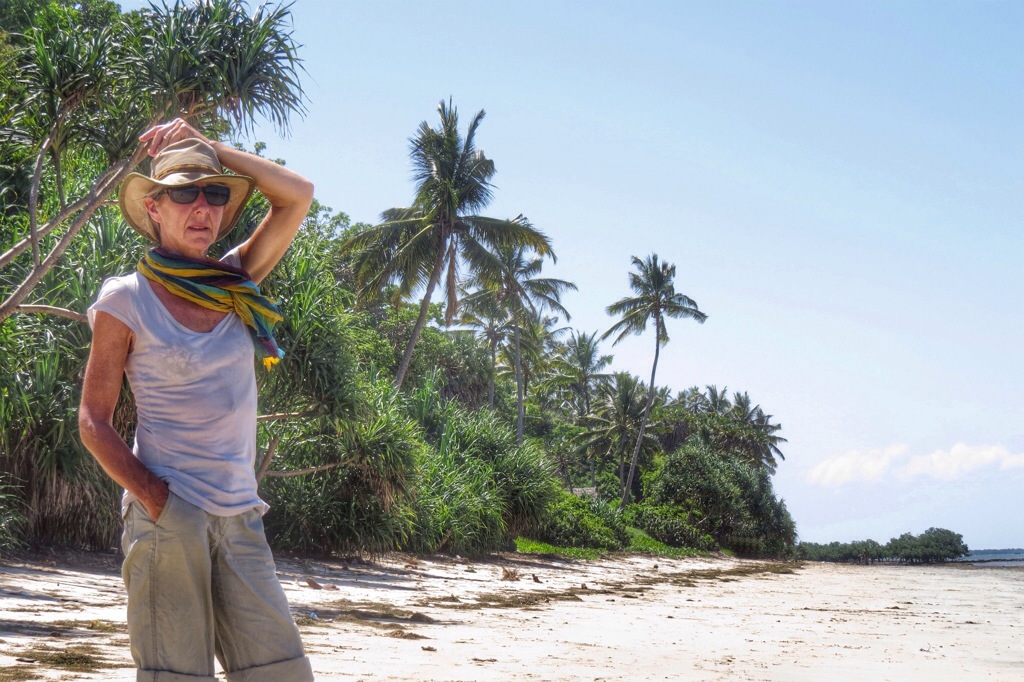 … stretched out in a chair watching the local fishermen…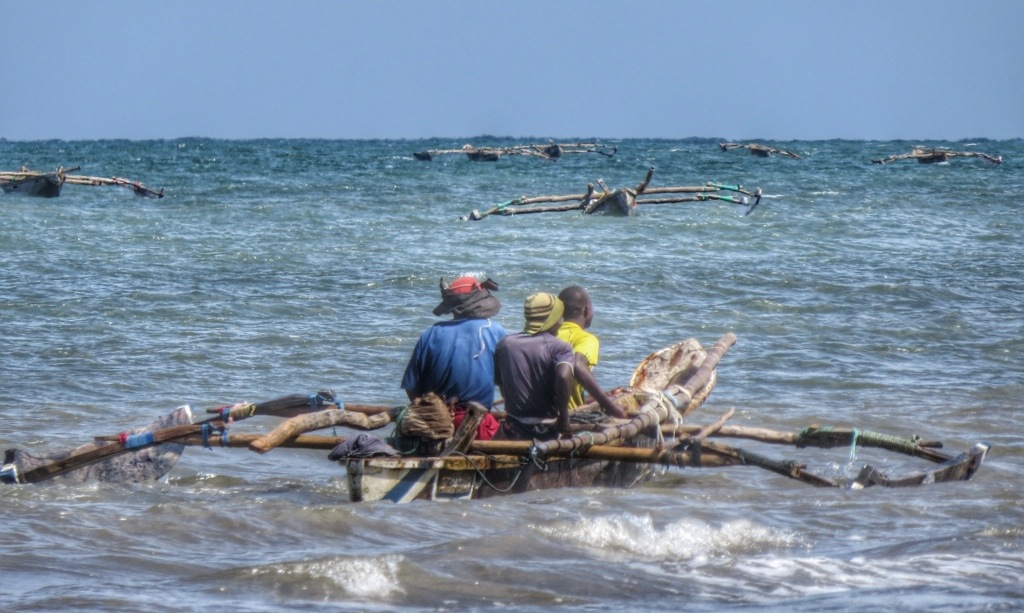 …and women gather & washing reeds, grasses and leaves before making baskets, mats, etc.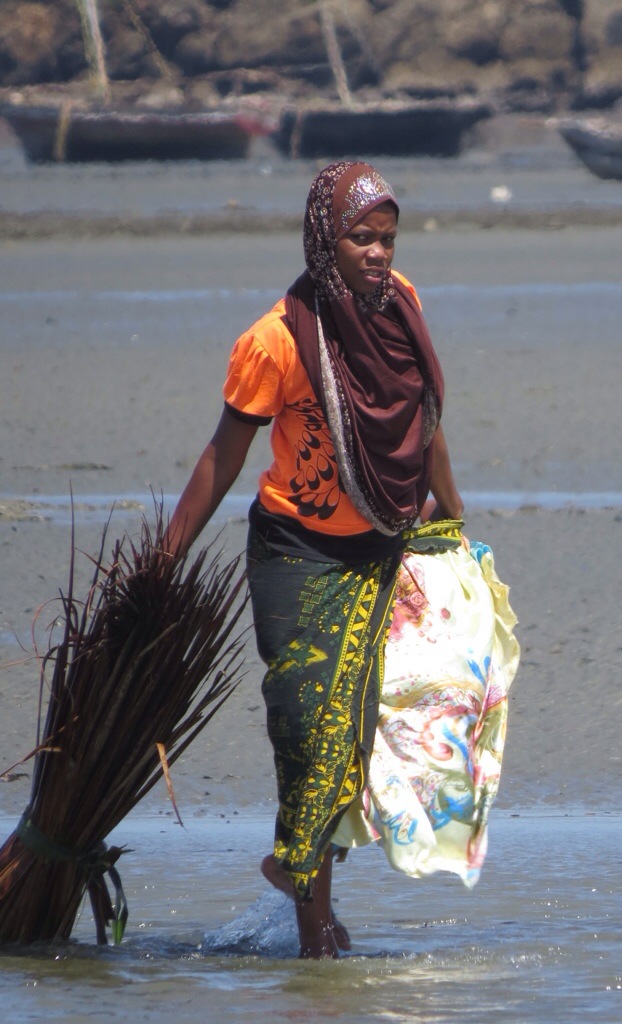 The boats the fishermen use are often over 100 years old…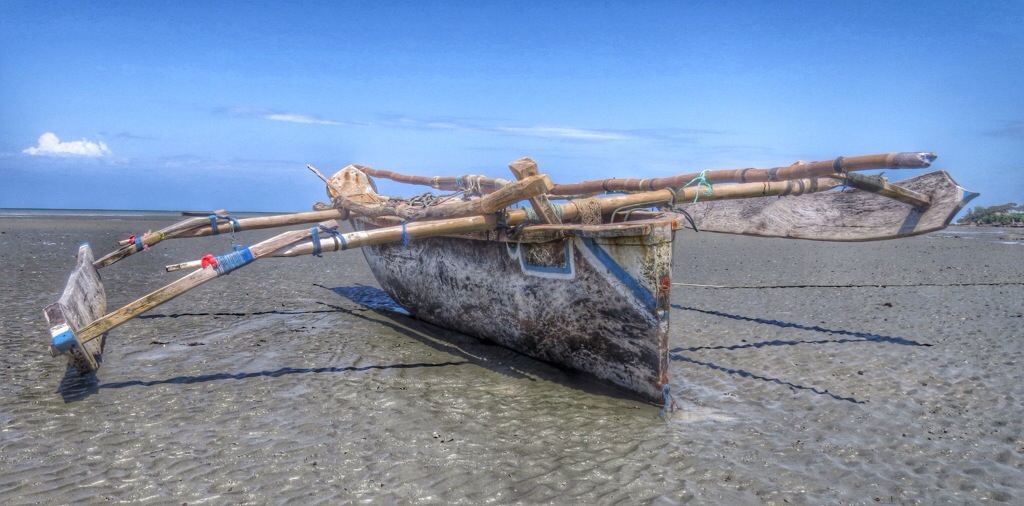 …handed down from generation to generation…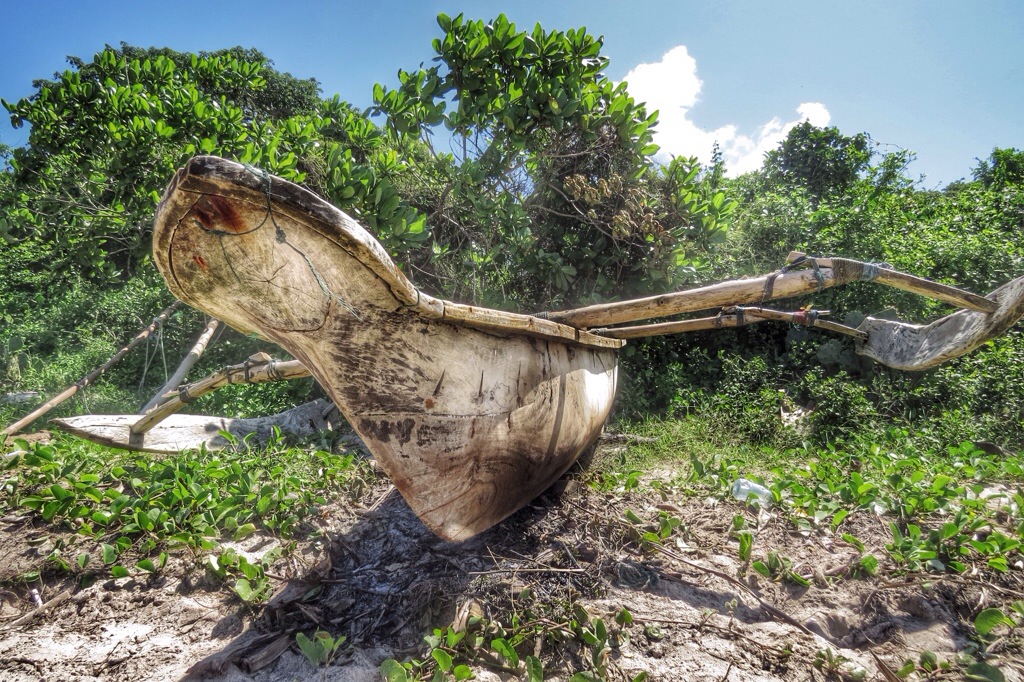 …and (though simple) they're beautiful to watch as they glide along the edge of the huge reef that fringes the Peponi / Tanga coastline.
All in all, a fabulous place to rest up amongst nice people and beautiful scenery.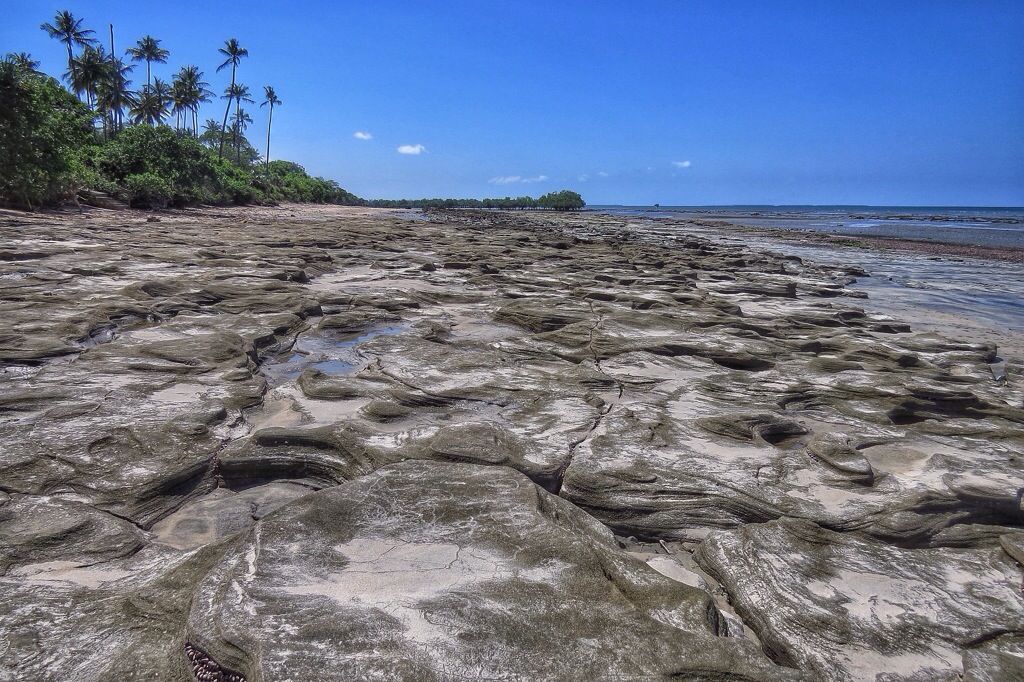 R&R just as the doctor ordered.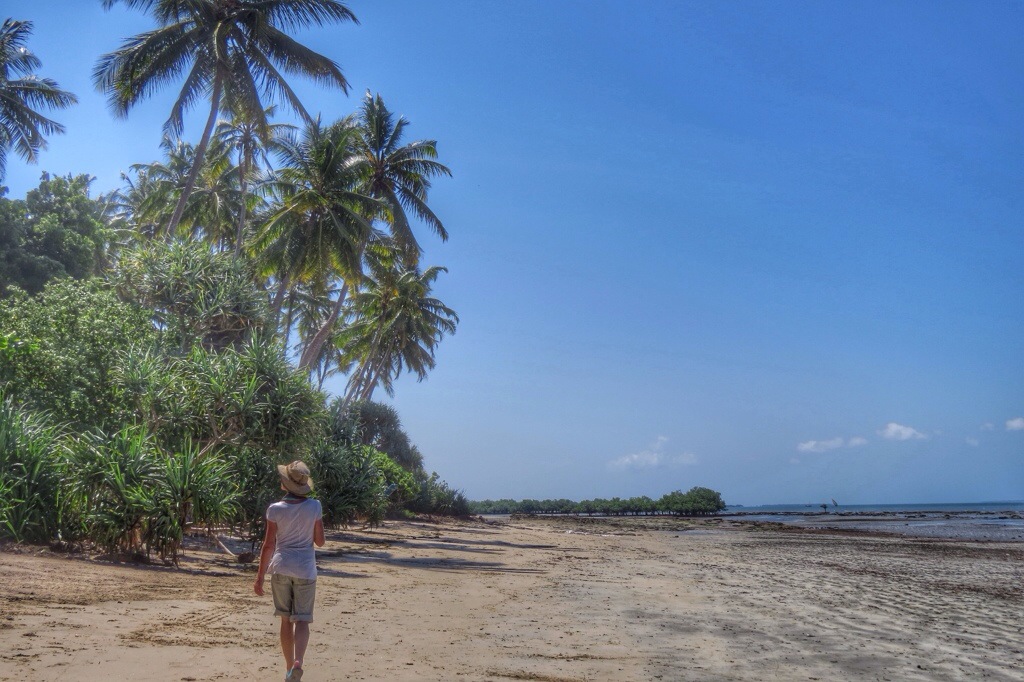 Six nights at Peponi, dinners & drinks for 2 people: $240. That's pretty good value in my book.
We were disappointed to leave but decided to head west to Lushoto in the Usambara Mountains.
A quick stop for fresh veg in Tanga…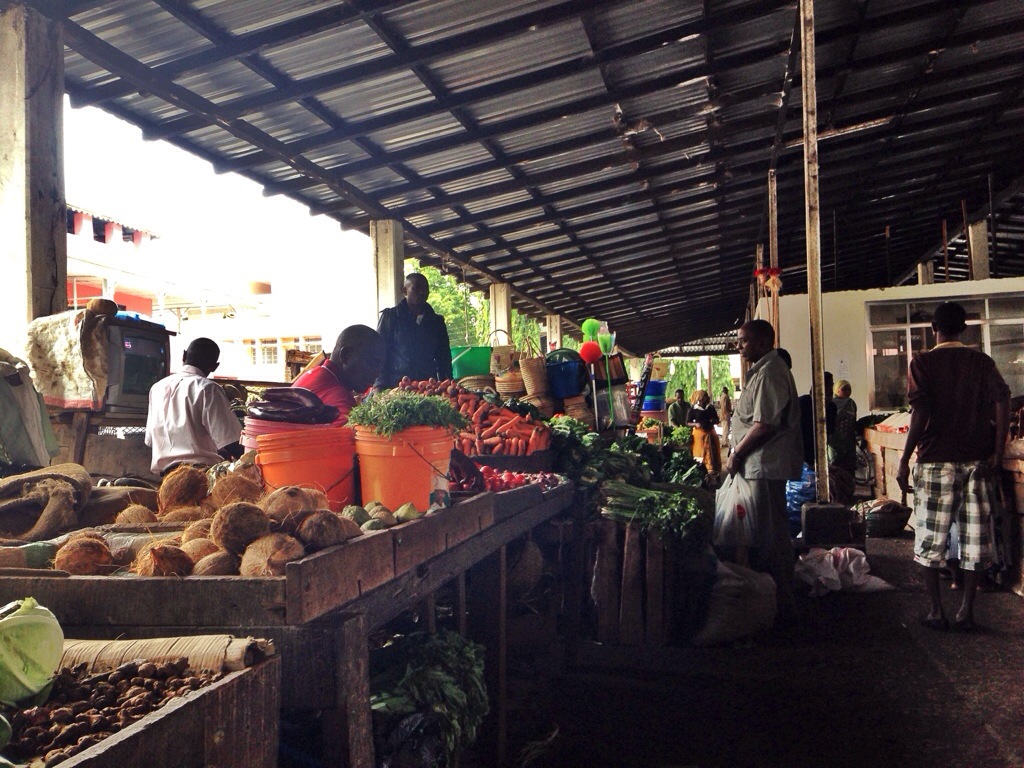 …and a few (hugely expensive) 'luxuries' from a local Asian store (a packet of Gingernut biscuits, $5; a bar of Cadbury chocolate, $4; 1/2 pound of Cheddar cheese, $9; etc) and then we headed out of town.
Everything in Tanzania is more expensive than we've seen so far in Africa – except fuel: the diesel here is around 2,200 TSH (£0.80 / $1.30) per litre. Unfortunately, the reason the fuel is cheap is because it's crap! Definitely diluted withe either kerosene or water – probably both. The rubbish that comes out of every exhaust is enough to choke you and paint your face black when you drive with the windows open.
The Usambara mountains rise from the plain at 400m altitude, up to around 2,100m and the 30km trail from Mombo up the mountain to Lushoto is tarred, but narrow and twisting through beautiful countryside.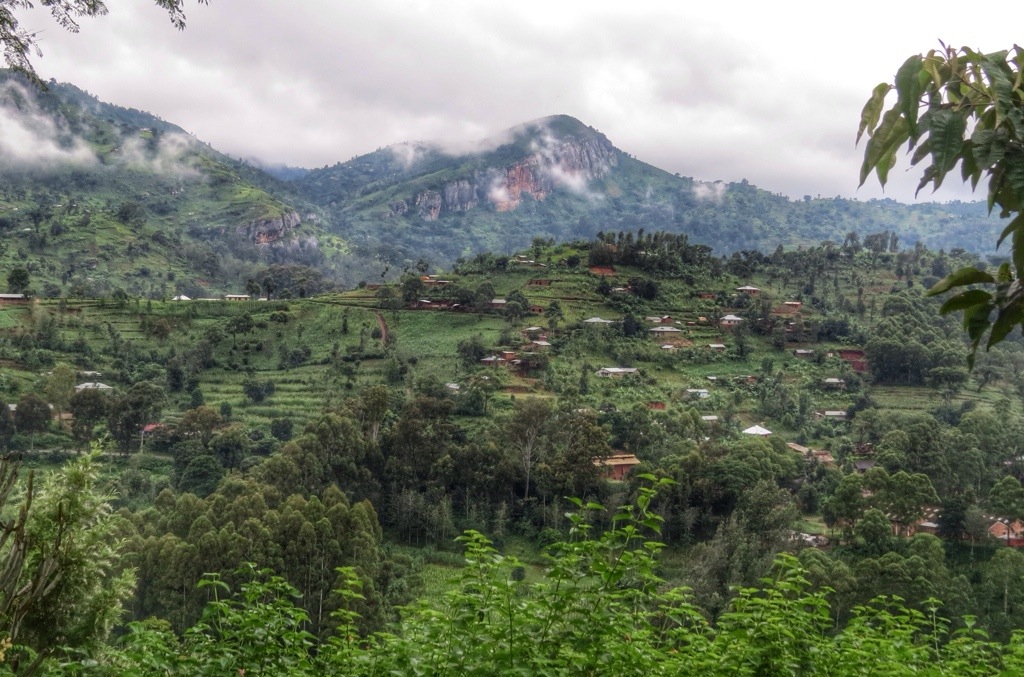 At this time of year, it's unfortunately pretty much permanently in the cloud and is cold due to the altitude.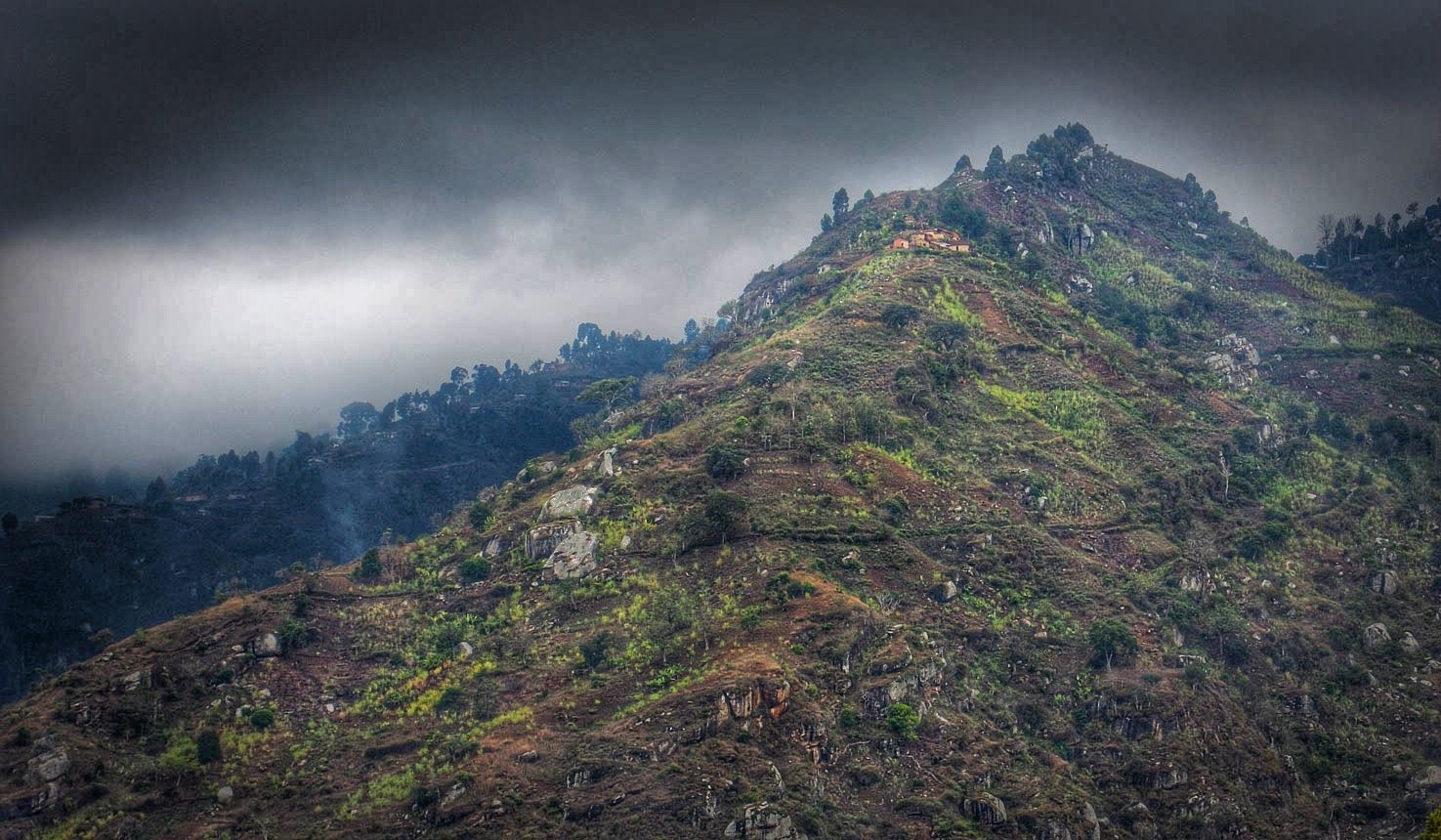 After leaving the tar road, and driving through the mud-bath that is Lushoto village, we were turning a particularly tight, steep hairpin on the edge of Maguzoni village when…BANG!
In the centre of the corner, right on a narrow junction, we lost all drive.
We managed to coast backwards down the hill a little, and a bunch of the locals pushed us to the side of the road to get us out of the village traffic.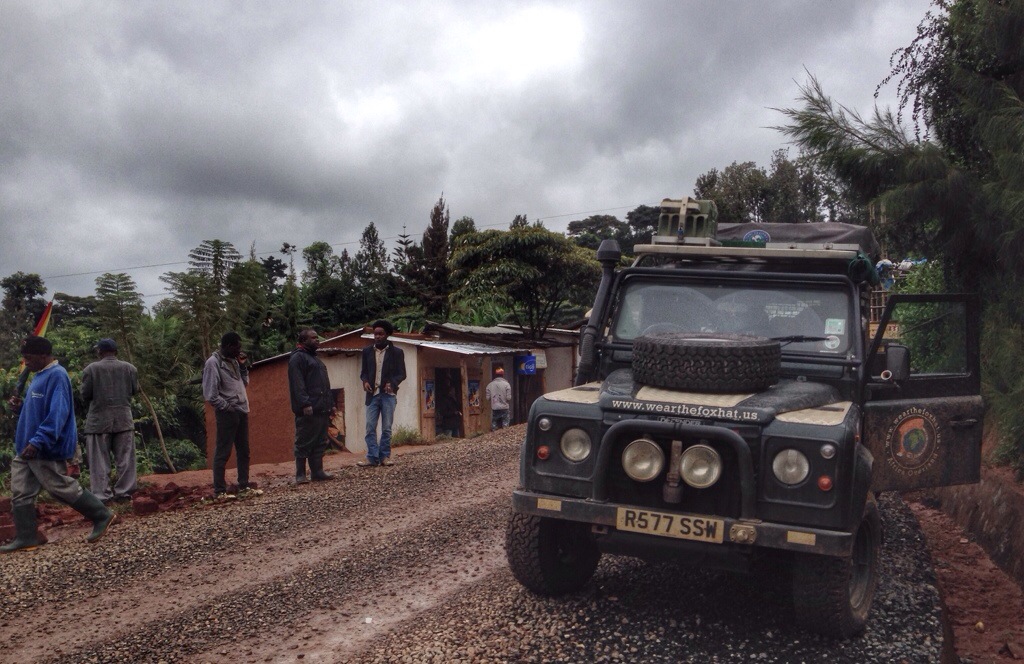 A chap came up and introduced himself in perfect English as Jerome. It became obvious that he was probably one of only a handful of people around who spoke any English at all and our Swahili lessons have not been going as well as we'd like.
No problem. Jerome (next to Helene)…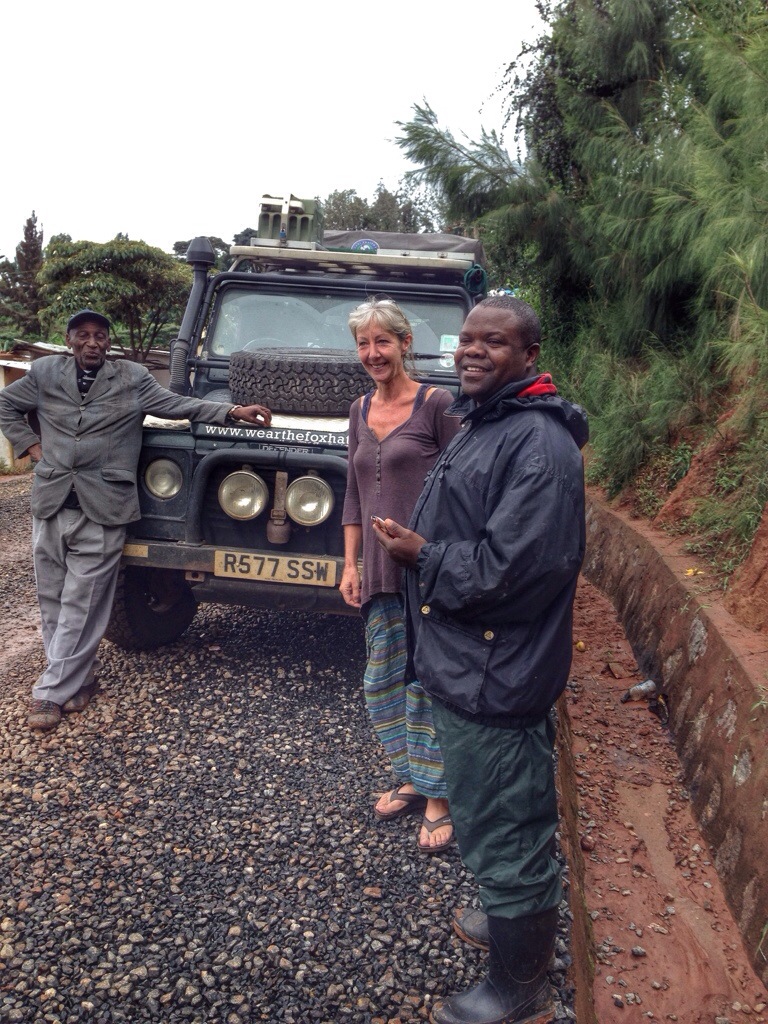 …got straight on the case with his mobile phone. Within 45 minutes 2 mechanics arrived on the back of a motorbike taxi, through the mud from Lushoto and set to work on diagnosing the problem.
It took them about 90 seconds to discover that the rear axel had snapped.
Within another 5 minutes they'd got the nearside half-shaft dismantled and all 3 of them had disappeared again on the taxi-bike to find a welder.
We certainly were lucky Jerome happened to be passing. He lives about 3/4 mile outside the village and, only seconds before we arrived, had run into the village centre because someone had told him they had spotted his lost dog.
As he got to the junction we were at, he heard the bang from our axel and saw us coasting backwards. If he hadn't been there we'd never have known how to communicate with the locals or find a trustworthy local mechanic.
Ninety minutes later, as it got dark and started to rain again, the mechanic reappeared on the taxi-bike with the half-shaft welded to the end-cap.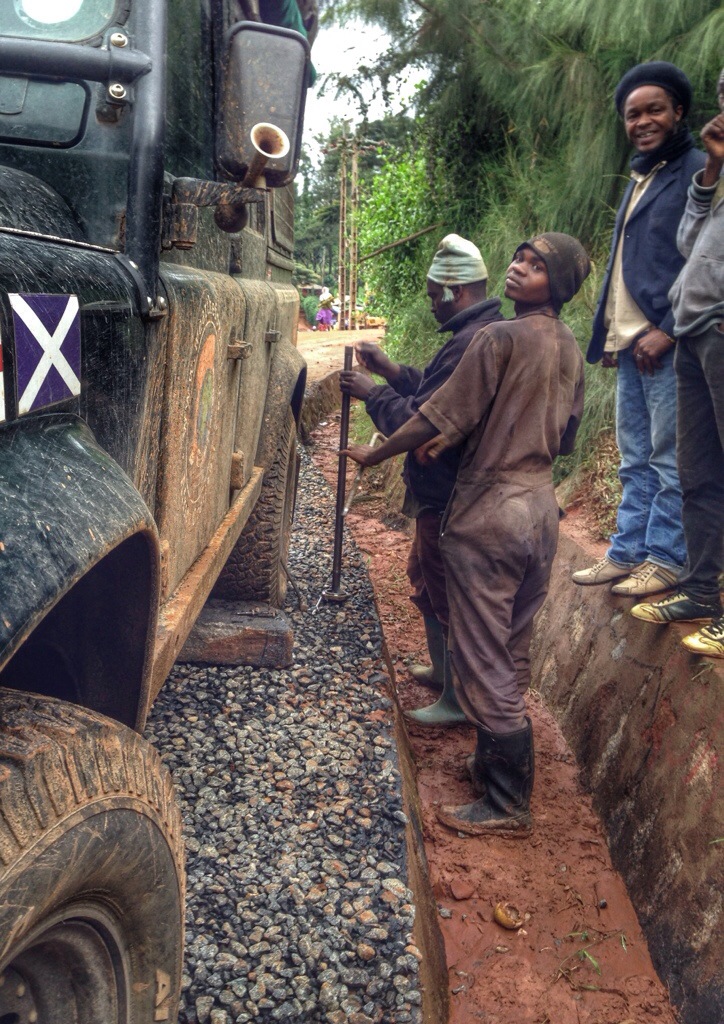 They had it re-fitted within 10 minutes and we gingerly tested it. The weld seemed to hold but, 30km up a mountain, no one was certain whether it would last 1km or 100,000km.
Jerome said we could camp in his garden, just west of the village, and we limped there slowly through the rutted muddy track. He's in the process of building a campsite & B&B business at his family farm and said we could stay there until we worked out what to do next.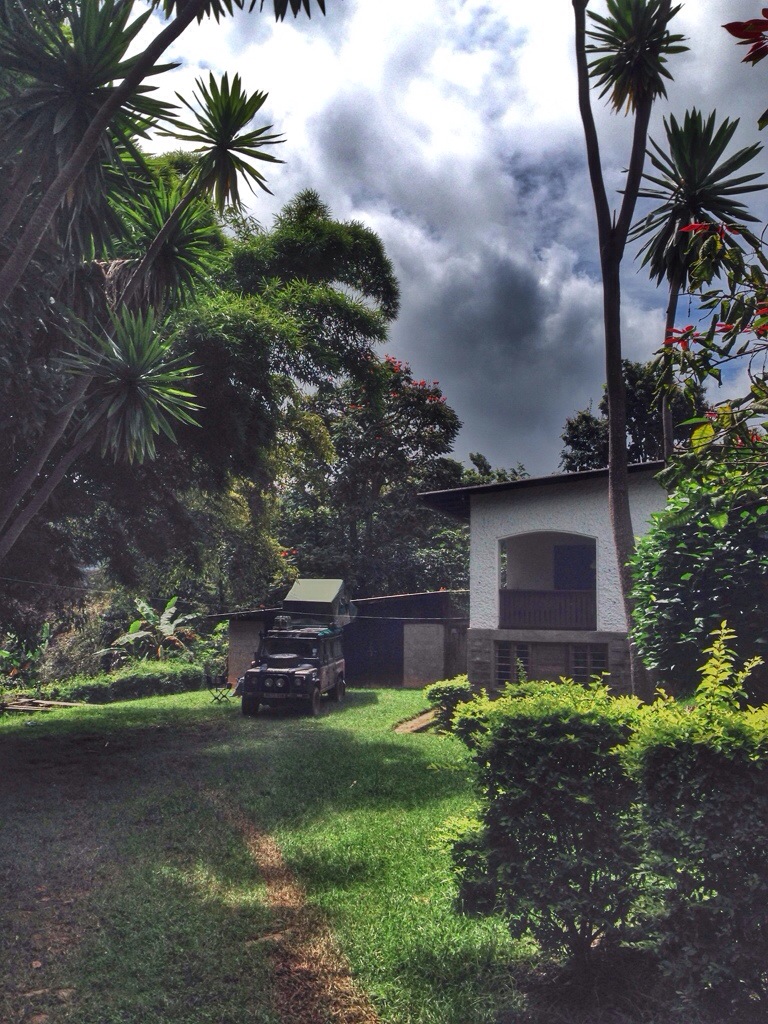 A real stroke of luck, as I don't know where else we'd have gone, or how far we'd have got.
Jerome said he was taking his father to Dar Es Salaam (600km away) for a brain / eye operation the following day. He told us to stay put and somehow he'd find us a replacement half-shaft while he was there.
Nothing for it other than to wait in his garden, watching the local wildlife and hope he's as resourceful as he seems.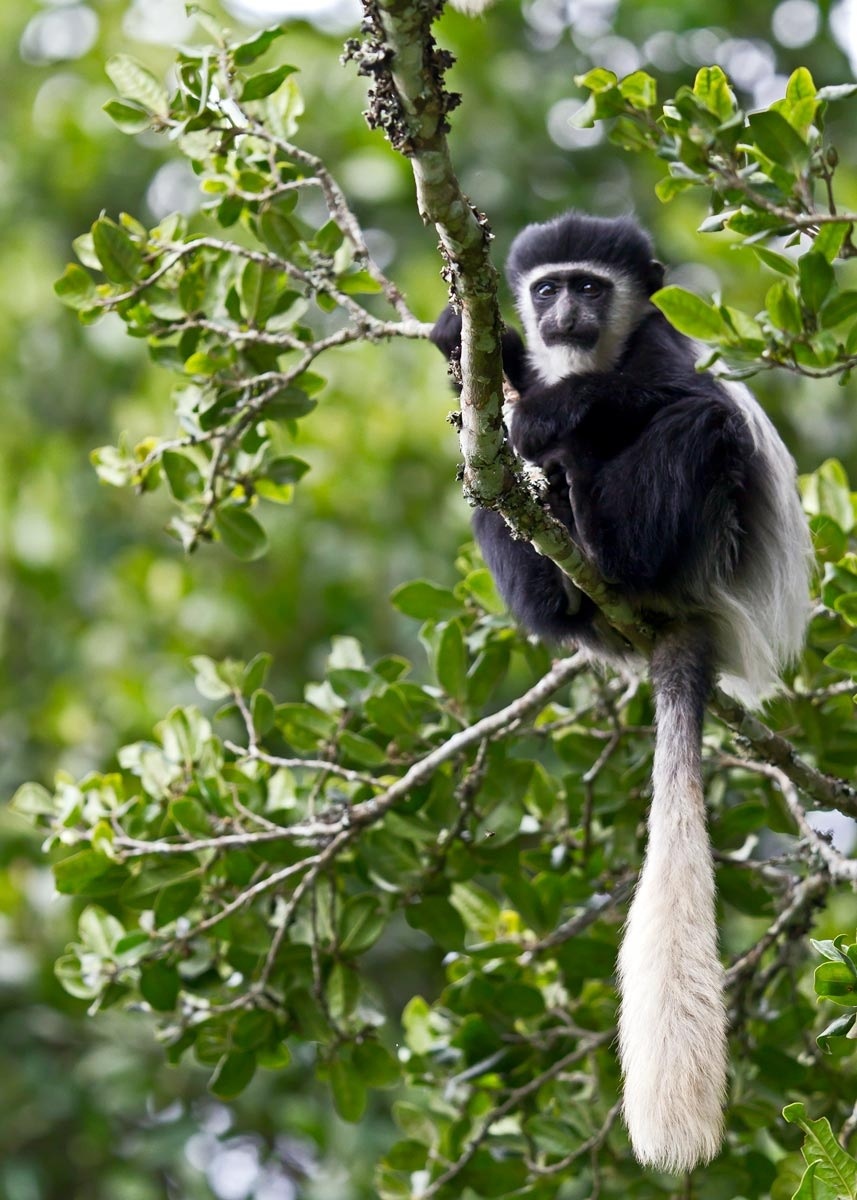 Sure enough, 3 days later Jerome returned with a 2nd-hand part from a spares shop in Dar – and the mechanics on the taxi-bike again.
We'd given him $120 in case he found a replacement part and he came back with change. Total cost of the repair $100 for the 2nd-hand part + $25 for the emergency welding, 2x mechanics' visits and taxi-bike fares.
Bargain.
In the end, Jerome wouldn't even take any money for the 3 nights camping in his garden. Suspecting this would be the case, we'd spent the previous 2 rainy days in camp designing a brochure for 'Green Farm', his new business.
He was absolutely delighted with it as he has no promotional material, and we even finally managed to press some cash on him towards printing costs.
Once again, we're back on the road due to the generosity of spirit and willing nature of the fabulous people we've met.
Heading west now towards Arusha, Kilimanjaro and The Serengetti.