You can download our briquette making, training & technical literature for free from this page.
Worldwide, more than 2 billion people live on less than $2 per day.
In Central Africa, over 60% of families spend more money on cooking fuel than on education and healthcare combined.
The burning of firewood and wood-based charcoal in African communities is causing major environmental and health issues. More than 2 million women & children die each year from diseases caused by woodsmoke.
That's 1 person every 15 seconds!
However, Fuel Briquettes are cheaper, safer, cleaner and more efficient than using wood charcoal or firewood for cooking in poor, rural communities.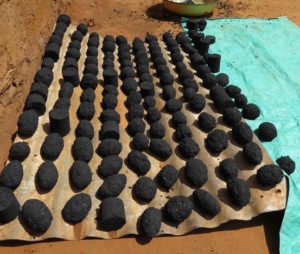 Fuel Briquettes are balls or pellets of compressed agricultural waste materials that can be burnt for cooking, instead of firewood or wood-charcoal.
In 2012 Helene began Fuel Briquette training for a small, representative group from the AmahaWe Uganda women's cooperatives in the Rwenzori Mountain district of western Uganda.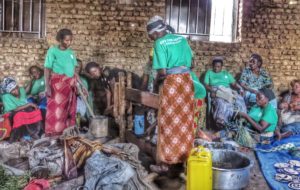 The Fuel Briquette project she started has since been expanded and refined to include over 600 women & street-kids making cooking fuel for personal use and for sale in the local community.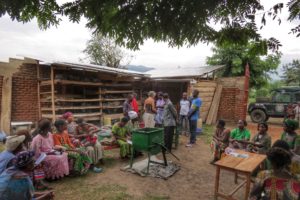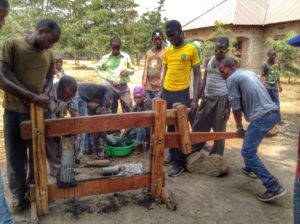 As we have been travelling, we've put up many blog posts regarding the training, making and use of Fuel Briquettes in Uganda and Zambia. We've had great fun with this project and with the community groups who have become involved.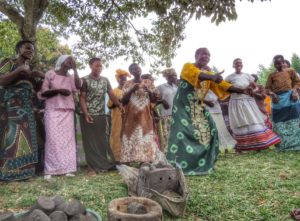 You can read some of our blog posts…..here.
Once people see for themselves how effective Fuel Briquettes are, word spreads rapidly; the process spreads rapidly; and the benefits spread rapidly.
Best of all, it's free!
We make no charge for using our information downloads. It's important to us that this simple, life-changing process is distributed as widely and as quickly as possible.
However, if you find it to be of use or benefit, please consider making a contribution to the AmahaWe Uganda fund on their Donations Page by clicking……here.
If you need any further information, or we can help you in any way, contact us by sending an email to…
helene@amahaweuganda.org
DOWNLOADS: