It seems it's difficult to get hold of us via the 'comments' buttons on each of the web pages. The best way to contact us for any information is to email us at wtfh4t@gmail.com
We have received inspiration and help from many sources.
While considering and planning our travels for 12 months before we left home, we devoured numerous books, websites, forums and blogs searching for helpful information, quality equipment suppliers and useful contacts.
Having been on the road for 3 years now, it's clear that much of the information 'out there' needs to be taken with a pinch of salt, or is more appropriate for holiday-makers or tourers, rather than overlanders.
However, the links on this page all point to people or organisations that we have found to be particularly knowledgeable, unbiased, sensible or inspirational.
AmahaWe Uganda (charity group we support in Kasese region)
Wilderness Medical Training (great courses for novices or experts)
off2africa.org (huge amount of practical experience)
The HUBB (massive, informative overland travel forum & info site. Invaluable for planning trips worldwide)
Muskoka Foundation (community projects for travellers)
Africa Overland forum (huge advice forum run from S Africa)
Foley's Africa (excellent independent workshop owned by Nick Selby, based in Livingstone, Zambia. Everything from straight-talking, grumbling advice while sharing a beer to a full rebuild. We wouldn't be where we are today without him – I think that's a good thing?)
Martyn – the original datagumby (without whom we would never have got this website off the ground);
HUGE thanks go to Jerry Kent and Lisa Hollyhead – off2africa (who we met at one of the overland shows and have become sort-of guru's to us during our planning);Gareth for all his help with setting up the tech and graphics for our trip;
Cissy & Ada (Peter & Tony) for their encouragement and assistance with local knowledge);
Judith & Paul (the other half of The Stumblebums) for their company and all their help;
….and most importantly to Charlie for being the wonderful, understanding, supportive (& tolerant) daughter she is.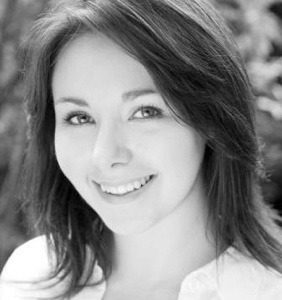 There's one other organisation that I just can't help myself from giving a special mention to…
Nene consider themselves experts in the sale and preparation of rugged overland vehicles in Europe. They are a huge business.
All of the kit that was added to the car was specified at many meetings with Kevin Mackman, the chap who ran Nene's Overland Department.
Kevin did an outstanding job. He gave us advice about how to research where we would go; he explained to us what kit was essential and what was just 'toys' and bling; he advised us on the best brands of kit to suit our requirements and our budget; he steered us away from well know names that would have added nice badges to our equipment list, but not necessarily provided the best solution to our requirements.
I doubt we would have travelled as far, and had as much fun as we've had so far without Kevin's excellent advice.
Nene Overland themselves are another matter though. Just a quick glance through the 'Mechanicals!' tags of our blog will provide some insight into the quality of the base vehicle that they sold us for our expedition. They knew full well what we planned to do with the car. Knowing that, they painted over anything that was likely to collapse or look a bit shoddy – and sold us the car anyway.
Cleary, it was me who bought the vehicle from Nene Overland in the first place. I certainly should have been better prepared and better equipped to determine what was a good vehicle and what was a dog.
Maybe the 8 times that the vehicle was returned to them on a trailer before we set off should have pre-warned me about what lay ahead!
Still, if we hadn't bought this particular donkey of a Land Rover from Nene Overland, we never would have met so many interesting people on our travels (mechanics, random rescuers at the roadside, other overlanders who helped us out when we were stranded, etc).
I'm not going to stoop so low as to list all of the problems they created and the trouble they caused us with a rotten chassis, painted-over rusty bodywork, shabby mechanicals, etc.
Instead I'll adopt the attitude of a UK football manager who – after his team had just lost an important game due bad referee decisions – once said on live TV…
"I never comment on refereeing decisions after a game as a matter of principle – and I'm not going to compromise my principles for that wanker!"