We've spent the last 3 weeks heading broadly south to get to Cape Town in order to meet our pal Judith who's hopefully coming out from UK to see us for Easter. In the meantime though, there were a few places in South Africa that we wanted to visit before we have to head west to the Cape.
We had heard a few horror stories about the Zimbabwe / S Africa border at Beitbridge so decided to cross first into Botswana from Zimbabwe and then use an easier border forms Botswana into S Africa.
So, heading west from The Matopos, we only had to run the gauntlet of another 4 Zimbabwe police roadblocks up to the Botswana border on the road to Francistown.
For the first time in years, we didn't have to pay for an entry visa. Botswana is free for Commonwealth Citizens. In fact the only cost to be paid was 240 Pula ($24) for combined Road Toll & 3rd Party Insurance. Unfortunately, although the Botswana border is pretty efficient, they don't take US$ and the fee must be paid in Pula. Since you can't buy Pula in Zimbabwe and the efficient Botswanans don't allow Foreign-Exchange touts at the border, the only option is to change dollars at the 'official' For-Ex bureau (a 20-year old caravan in the blazing sun of the car park).
Here, the exchange rate is currently about 30% out of sync with the banks so buying 240Pula ($24) actually costs $32.
I smell a rat somewhere.
The Botswanans also operate a series of what they call Veterinary Fences at the border and on all main highways. At each of these, supposedly set up to prevent contaminated products from being transported through the country, they will search the car and confiscate any fresh (or frozen!) meat, dairy or vegetable products.
Needless to say there is a lot of speculation about why the Veterinary Patrols Staff look so well fed.
I had taken all but a couple of small 'sacrificial' pieces of meat from our freezer and stashed them in the storage box under my seat. The border guard was too concerned about getting rained on to bother searching the car and satisfied himself by confiscating an apple that Helene admitted having when asked if we were carrying any 'contraband' items.
In Bots the weather really started to turn. Much cooler, a fair amount of rain and some dramatic skies across their wide-open, huge horizons.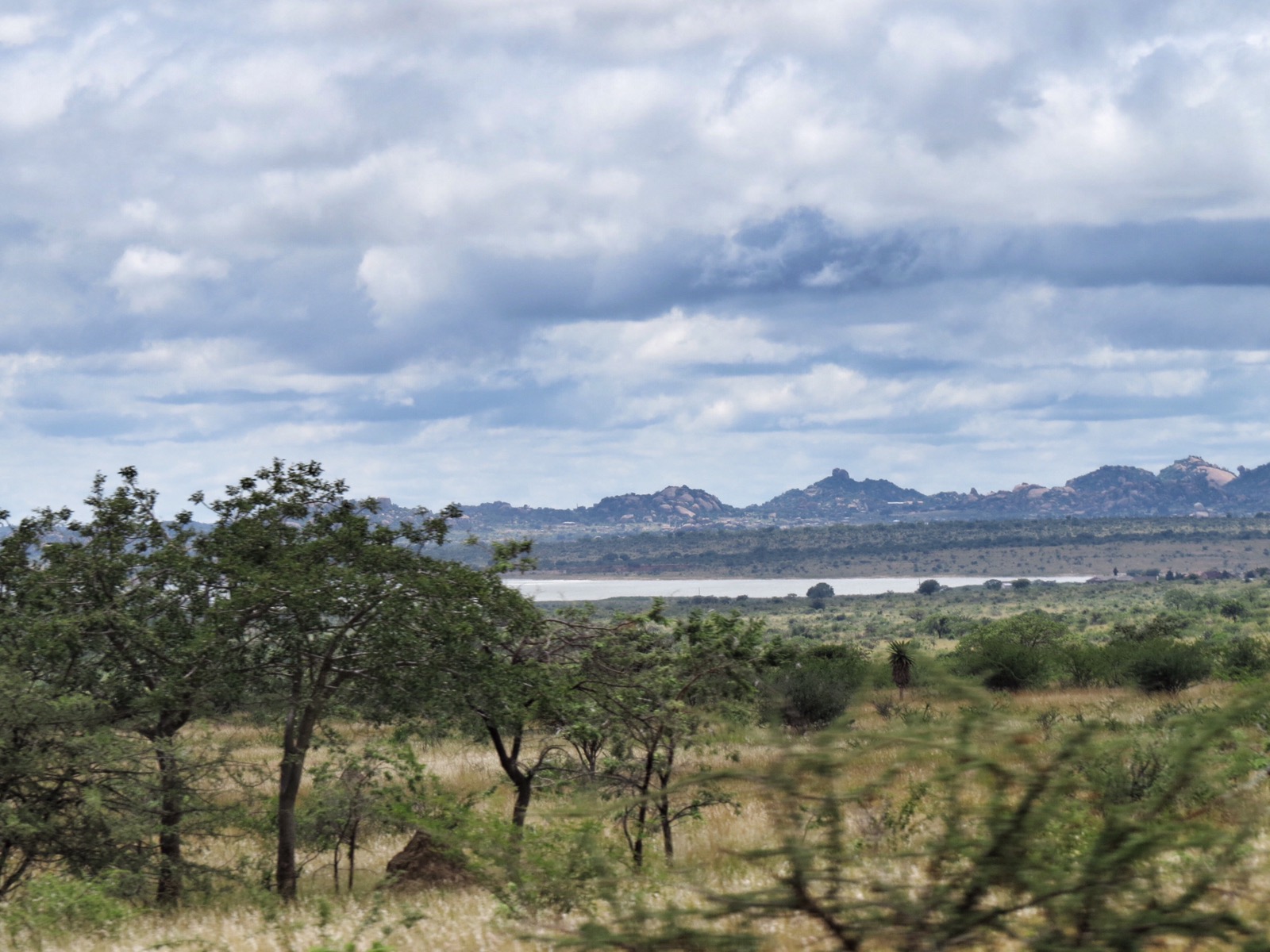 We always try not to drive too far after planning to cross a border – you just never know how much of the day a border is likely to take up.
We spent a couple of nights at Woodlands Stopover, just outside Francistown ($10 each, spotlessly maintained, quiet, unobtrusively lit – so great star filled skies and the sounds of villagers singing in the distance) and then moved south to Palapye.
Palapye has expanded significantly since we were first there 3 years ago. The power still goes off every day due to problems with the Chinese-built power station (the problems seem to come from the coal supplied by the, coincidently, Chinese-owned coal mine next door) but the whole town is certainly looking more prosperous.
We camped at Itumella Camp (friendly, but a bit dilapidated) behind the railway station. That's nowhere near as bad as it sounds since the railway doesn't see a lot of action.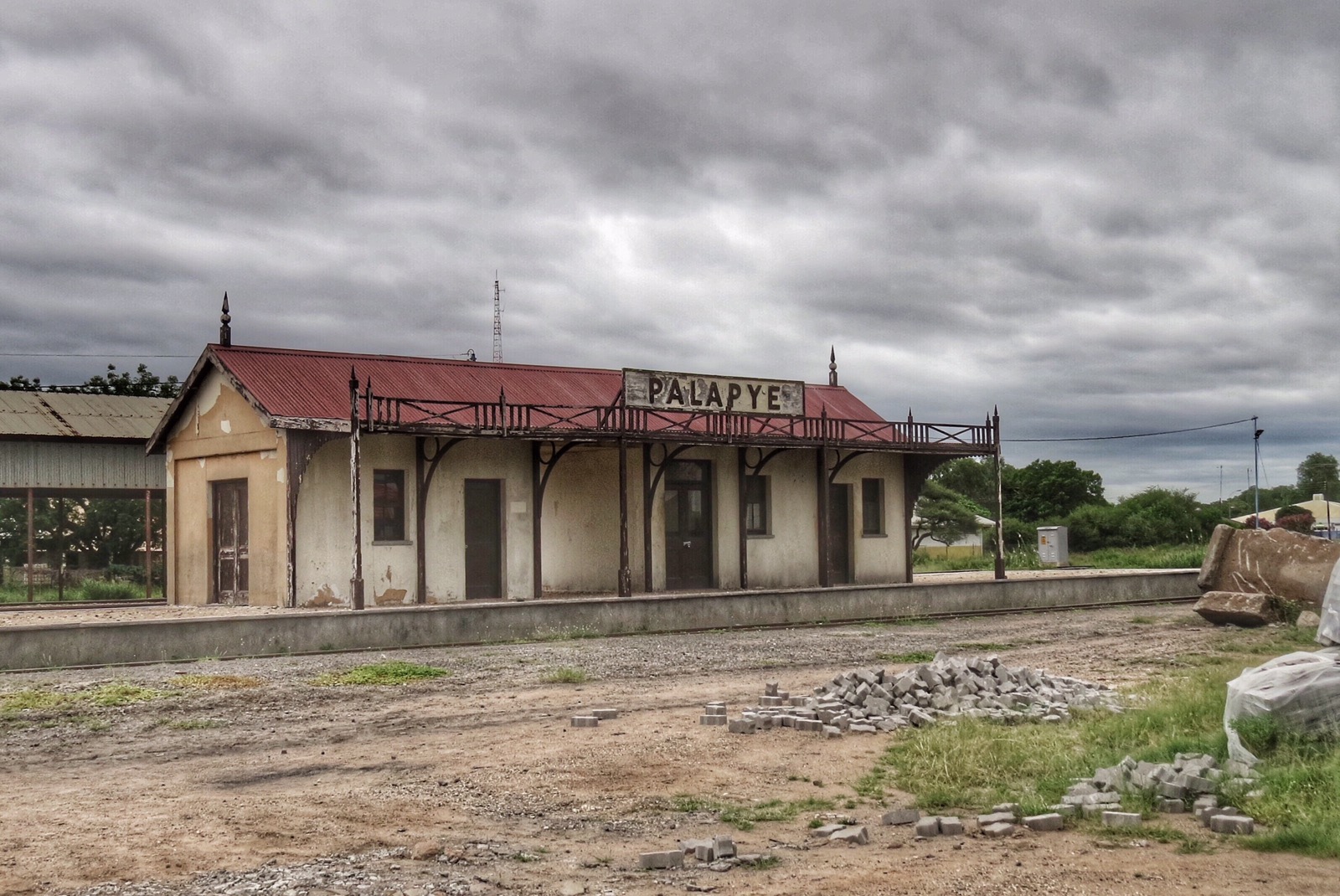 At camp, when the sun did occasionally come out, we found shade beneath Camelthorn trees and a huge cactus.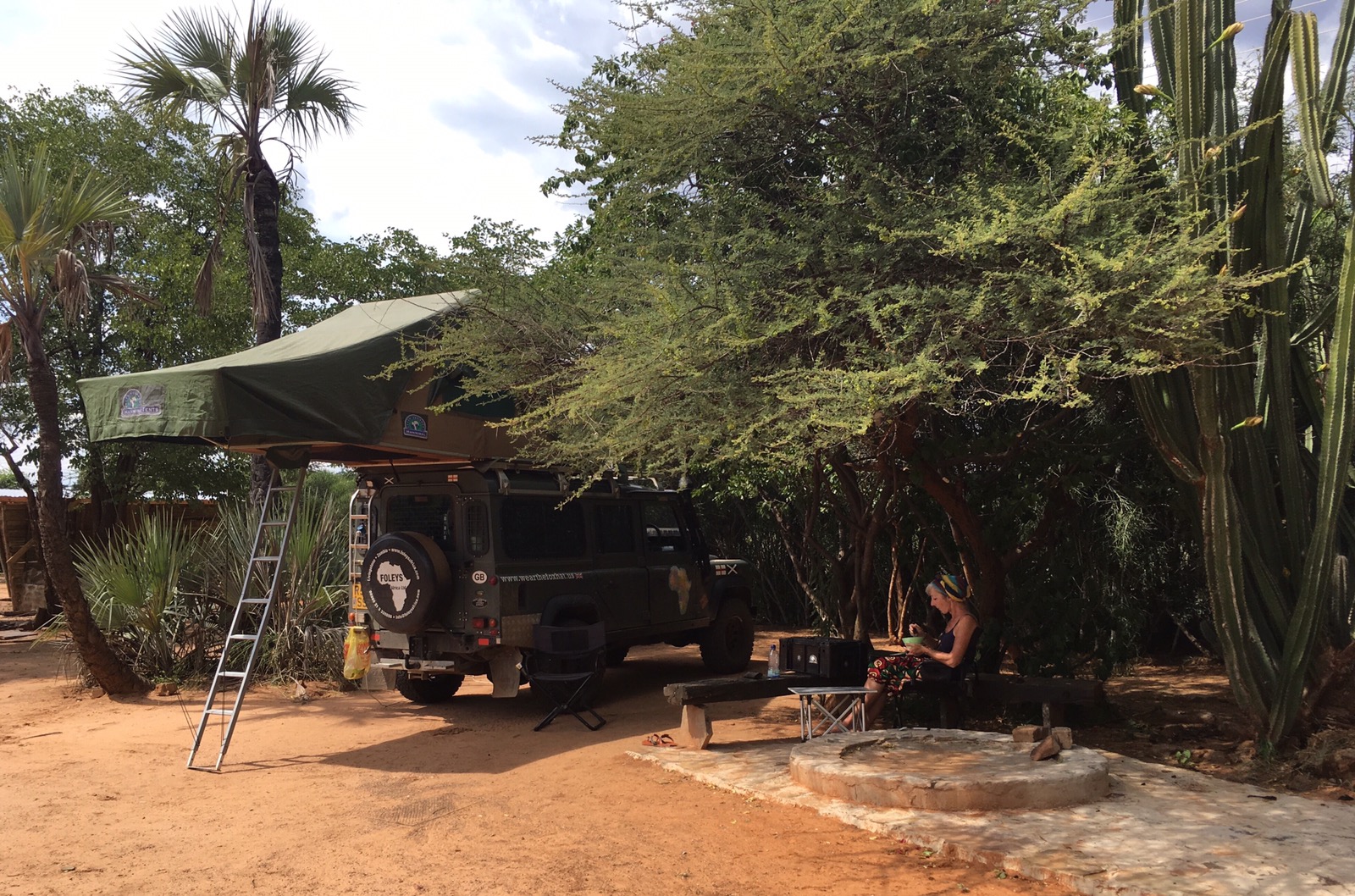 Overnight the jagged, stark, forbidding, 10-metre high cactus almost burst at the seams with beautiful highly scented flower heads: each 100mm-200mm diameter, which were completely closed up again and concealed by dawn.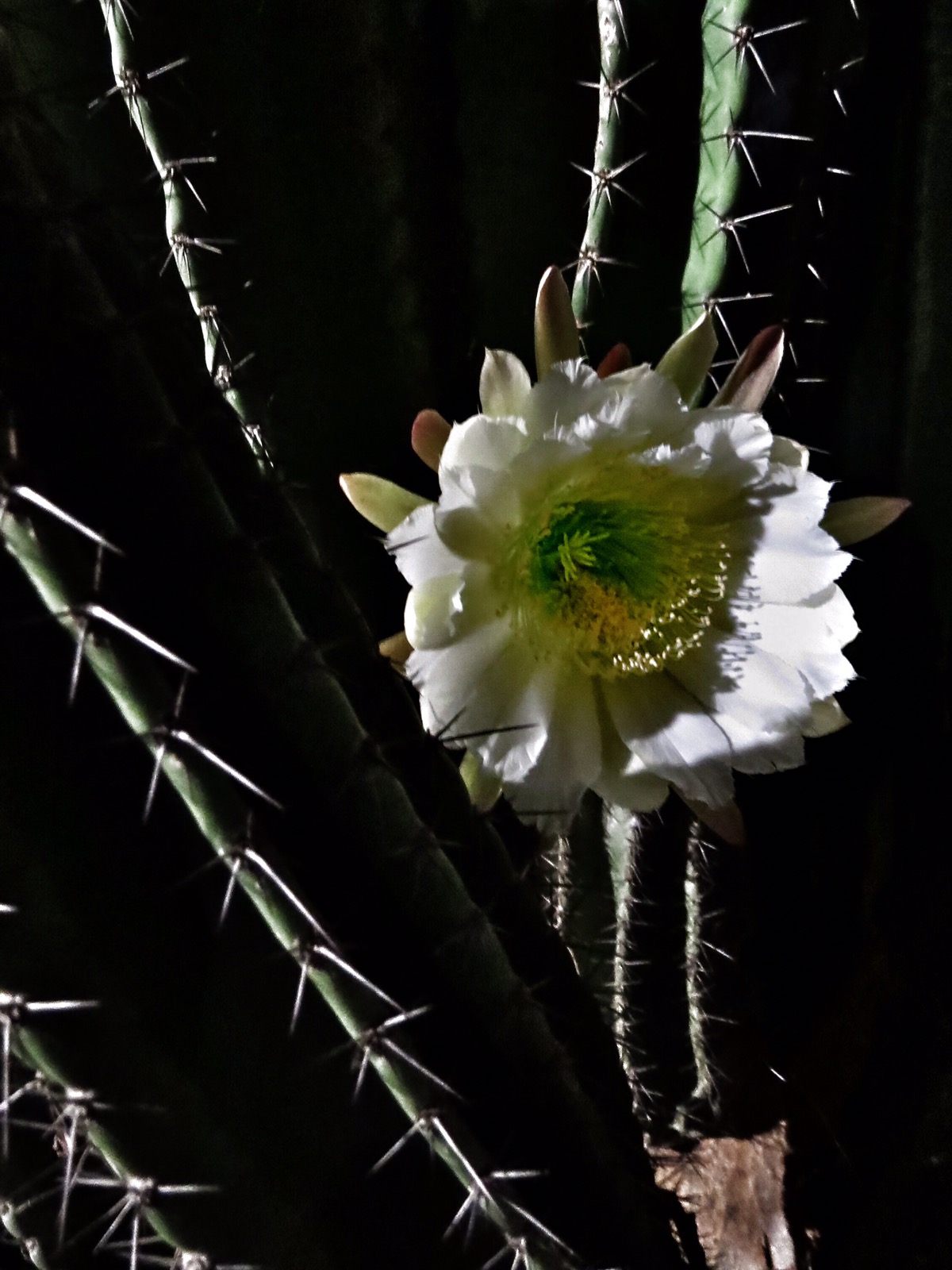 The weather continued to deteriorate, the rains now being kept company by angry gusting winds (something we've experienced very of little in inland Africa).
On the upside, that meant that we weren't stopped at any of the 6 additional Veterinary Fence Roadblocks (it seems staying dry is more important to the search parties than preventing the country from being contaminated by frozen chicken breasts).
On the downside, as we crossed into South Africa at Martin's Drift, it looked like we were in for a prolonged spell of grizzly weather.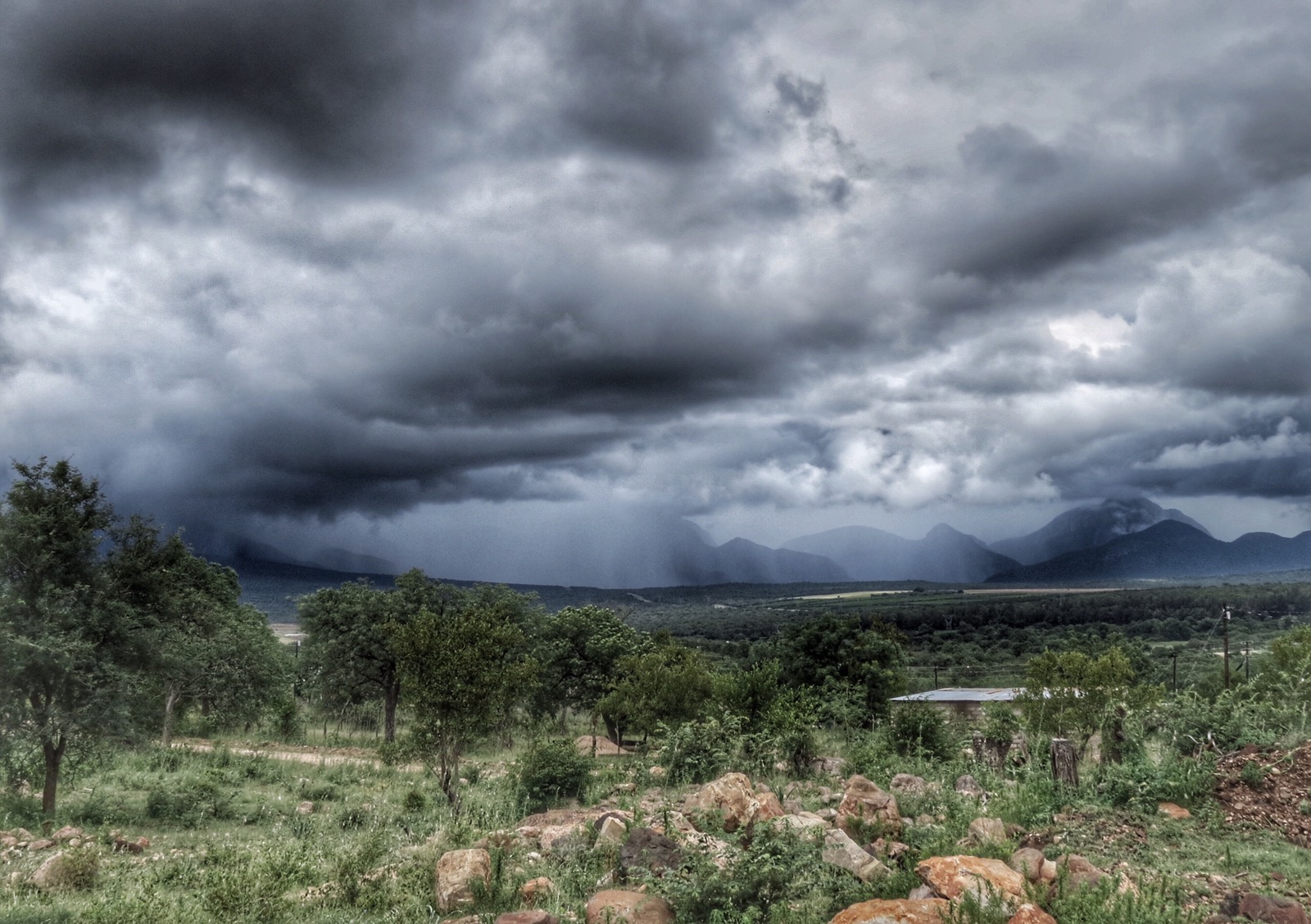 As a result of the weather we had been through Bots at a fair rate of knots. We loved Botswana on our way north originally, but it's just too wet to be able to get around properly at the moment.
Having tried 7 or 8 Cash Machines (without success) to get local currency, I eventually gave up and had to go into a bank to exchange some US$. Whilst standing in the inevitable queue for 45 minutes (only 6 people ahead of me, but I was actually pleasantly surprised at their speed – by African standards) the bank was showing a news channel that reported a Tropical Cyclone destroying the Tanzania Coast.
Even in those early stages of the storm over 20,000 homes had been lost, 130,000 people displaced and widespread flooding was creating havoc throughout the region. The storm was almost 2,000km from us and even here on the fringes it was causing problems. Even halfway between us and the coast it had actually closed over 70% of Kruger National Park due to the 600mm of rain that fell in only 6 hours!
I guess we were getting off lightly.
We crossed the Limpopo river and over the following 10 days headed east through a variety of camps: Big Fig @ Groblersbrug, Boma in The Bush at Polokwane (met a very nice SA family heading north to Jerusalem), Hippo Lodge @ Nelspruit (the camp we'd stayed in here previously had been turned into a girls boarding school and, although I was keen to stay anyway, Helene wasn't so positive) and Manoutsa on the Olliphants River @ Hoedspruit (caravan park! with water slides, behind a petrol station).
Most of the camps were nice, but each was as wet as the other and we had to keep moving on. However, at any camp, when you're stuck with nothing to do, when all else fails, there's always something around you can spend a few hours watching…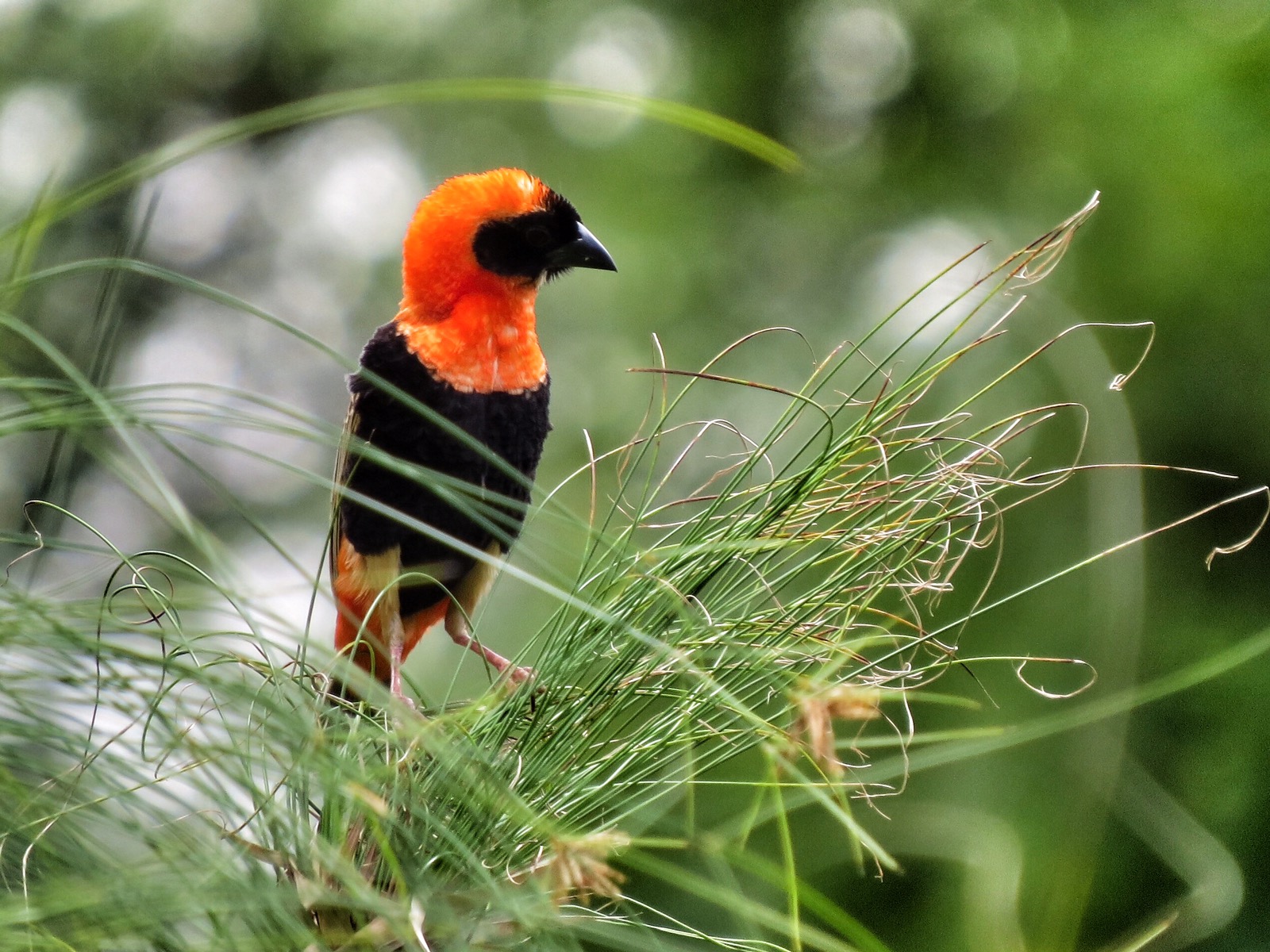 …or something that has plenty of work to do, whatever the weather.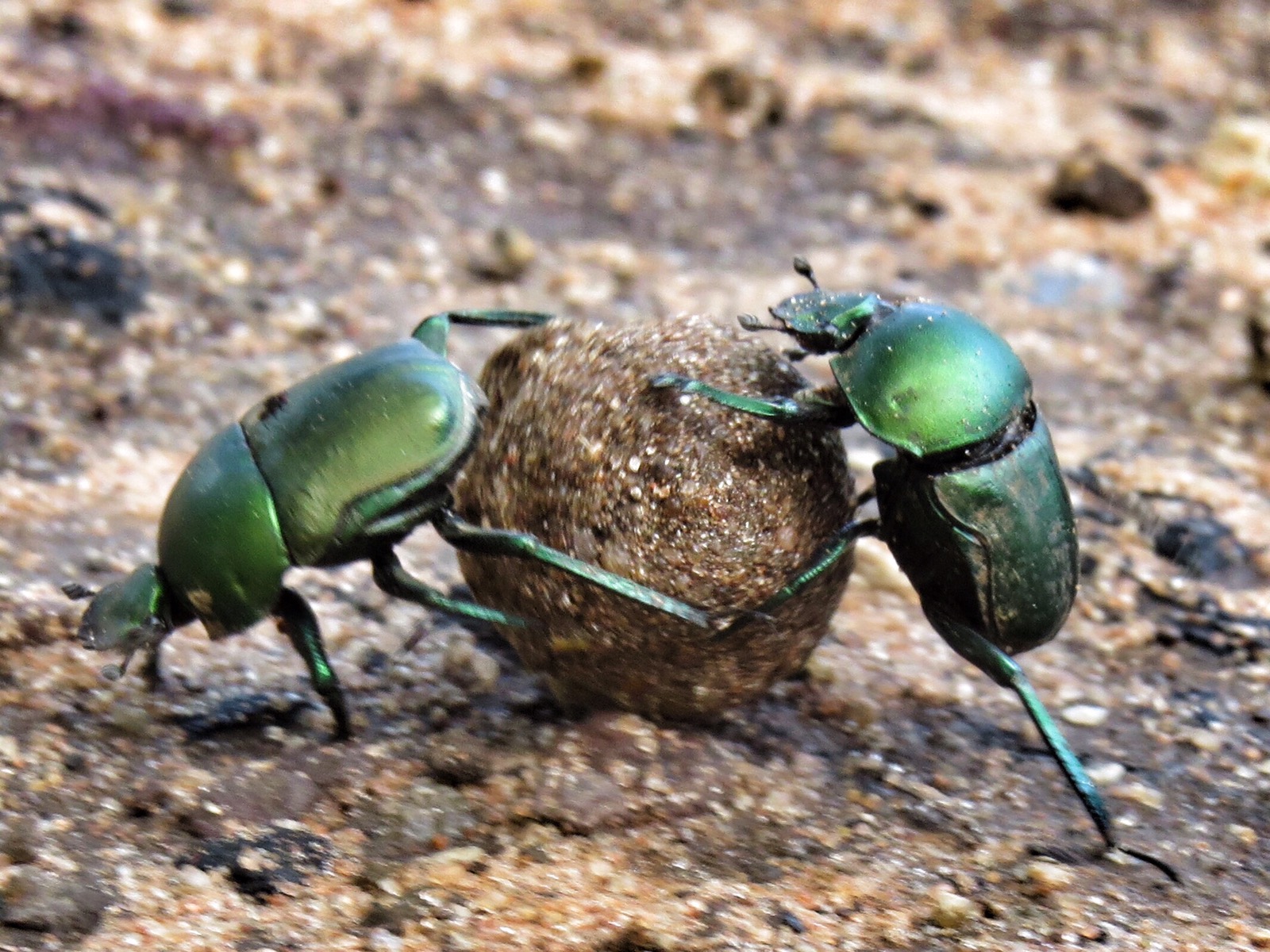 Unfortunately though, it was all a bit miserable. Although we'd seen a little occasional sunshine, we had been wet for almost 2 weeks. I had sat for so long in damp clothes and a damp car seat that I felt like I was getting bed-sores. Not to put too fine a point on it, my backside was as spotty as an autistic child's ultimate fantasy join-the-dots book!
Try and get that brain-worm picture out of your head for a while!
Top Tip: bring Sudacreme cream for nappy / diaper-rash, burns, bites, sweat rashes, etc. Marvellous stuff!
We really wanted to visit Blyde River Canyon (pronounced 'Blayda Rifeeerra', for some reason) as we'd heard many stories about how beautiful it is. We drove up into the mountains for a night and got beaten back once again by the miserable weather.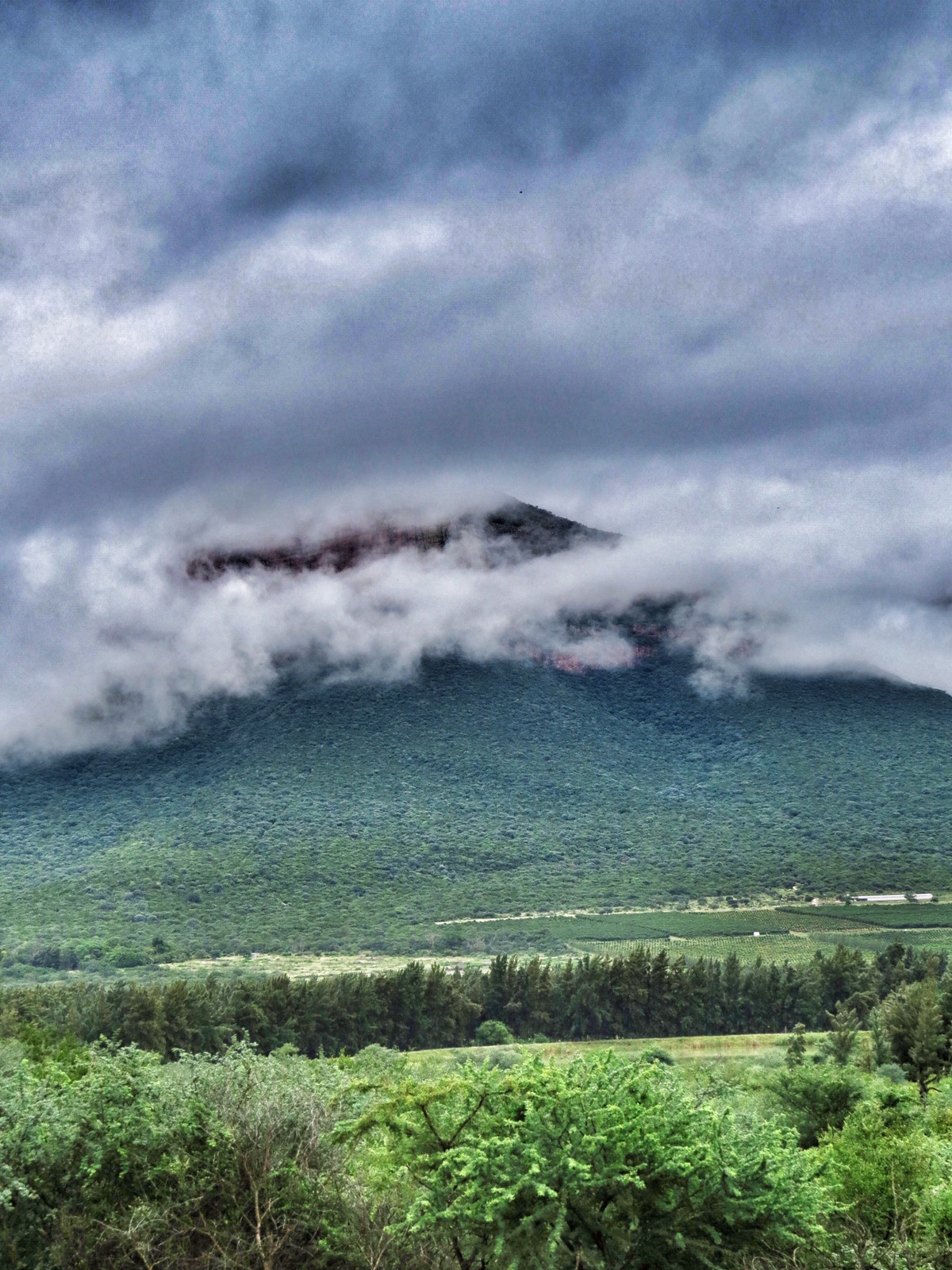 We thought we'd try to buy ourselves a few days grace and drive the long way around the lowlands of the canyon and the Drakensburg Escarpment for a few days, to sit out the bad weather in the mountains, spending some time at Blyde River Dam, another beautiful national park.
That wasn't to be either.
Having driven all morning to get there, we pulled up to the barrier at the main park entrance to be told that the park was closed for the moment.
"What about the fancy resort in the middle of the park, is that open?" …maybe we'll pamper our selves for a few days.
"No sir, that's off limits as well at the moment."
"That doesn't sound good. Will it reopen soon, is it due to the rains bad weather?"
"No, the whole park and the resort are closed because they've been hired for the next 2 months by a television company filming the Australian version of I'm a Celebrity, Get Me Out of Here".
I think I actually pitied those poor buggers, in the mountains, for 2 months, in that weather. Though the crew would certainly be living the high-life only a few kilometres away in that resort.
Exasperated, wet, frustrated and getting tired we drove for the rest of the day through the soaking eucalyptus forests and citrus plantations (wonderful smells of passion fruit, lemons, pineapple & mango for a hundred kilometres) and eventually climbed back up the escarpment to Panorama View Camp at Graskop.
This is where we had been making for over the last 3 weeks.
The outstanding landscape of the Drakensburg Escarpment.
The camp is just outside Graskop and within 20km of some of the most beautiful landscapes in Southern Africa.
There are numerous waterfalls within a short drive & walk.
Like Bridal Veil Falls. Stunning.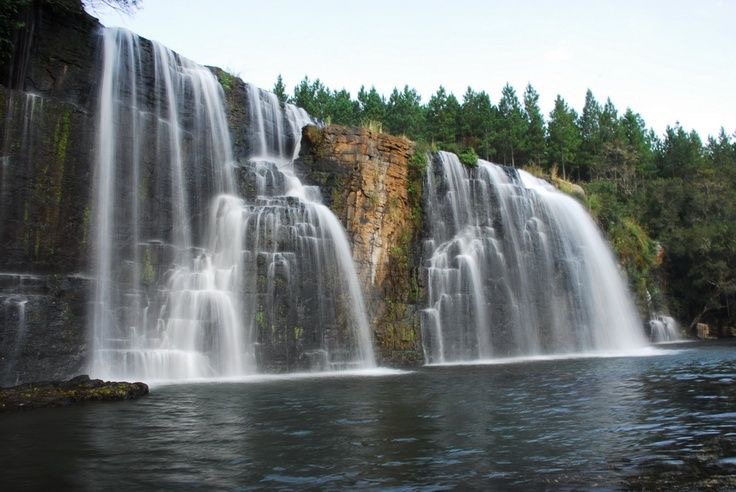 Then there are the amazing Bourke's Potholes…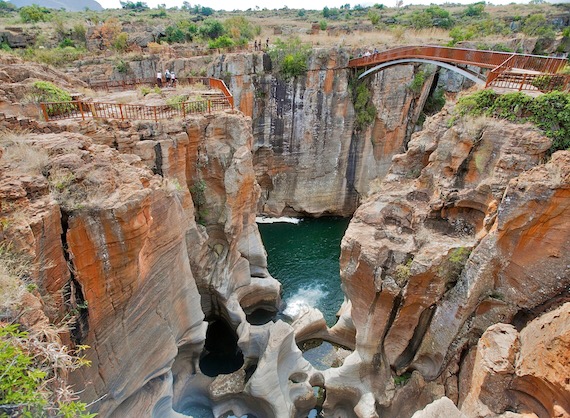 The Pots, at the bottom of the picture, were thought to have been created by tonnes and tonnes of boulders freakishly swirling round a side cavern of an underground river for thousands (tens of thousands?) of years before the roof of the cavern collapsed and the course of the river was diverted.
Outstanding.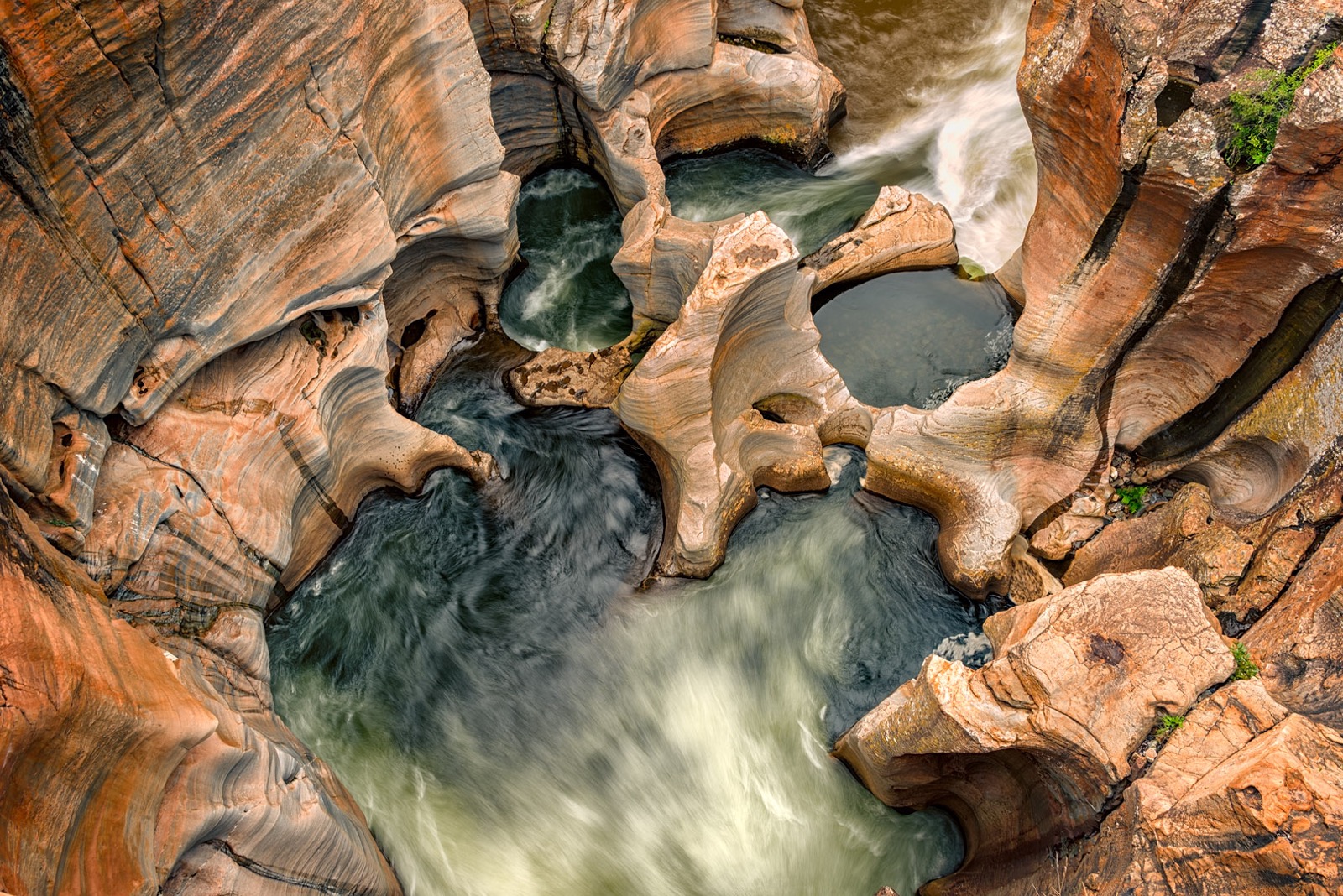 The highlight of the view though is from a vantage point called God's Window.
It's not surprising they settled on that name – it looks out over the 3rd largest canyon in the world (after Grand Canyon, USA and Fish River Canyon, Namibia).
Breathtaking.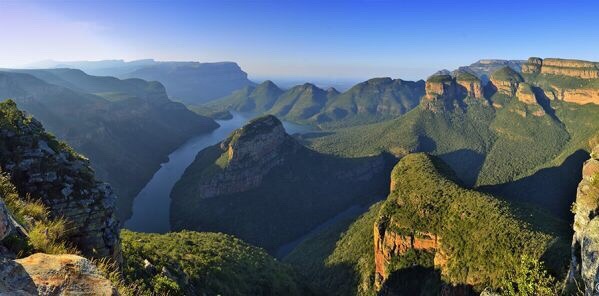 Even the view from the swimming pool at our campsite on the edge of the canyon is absolutely beautiful.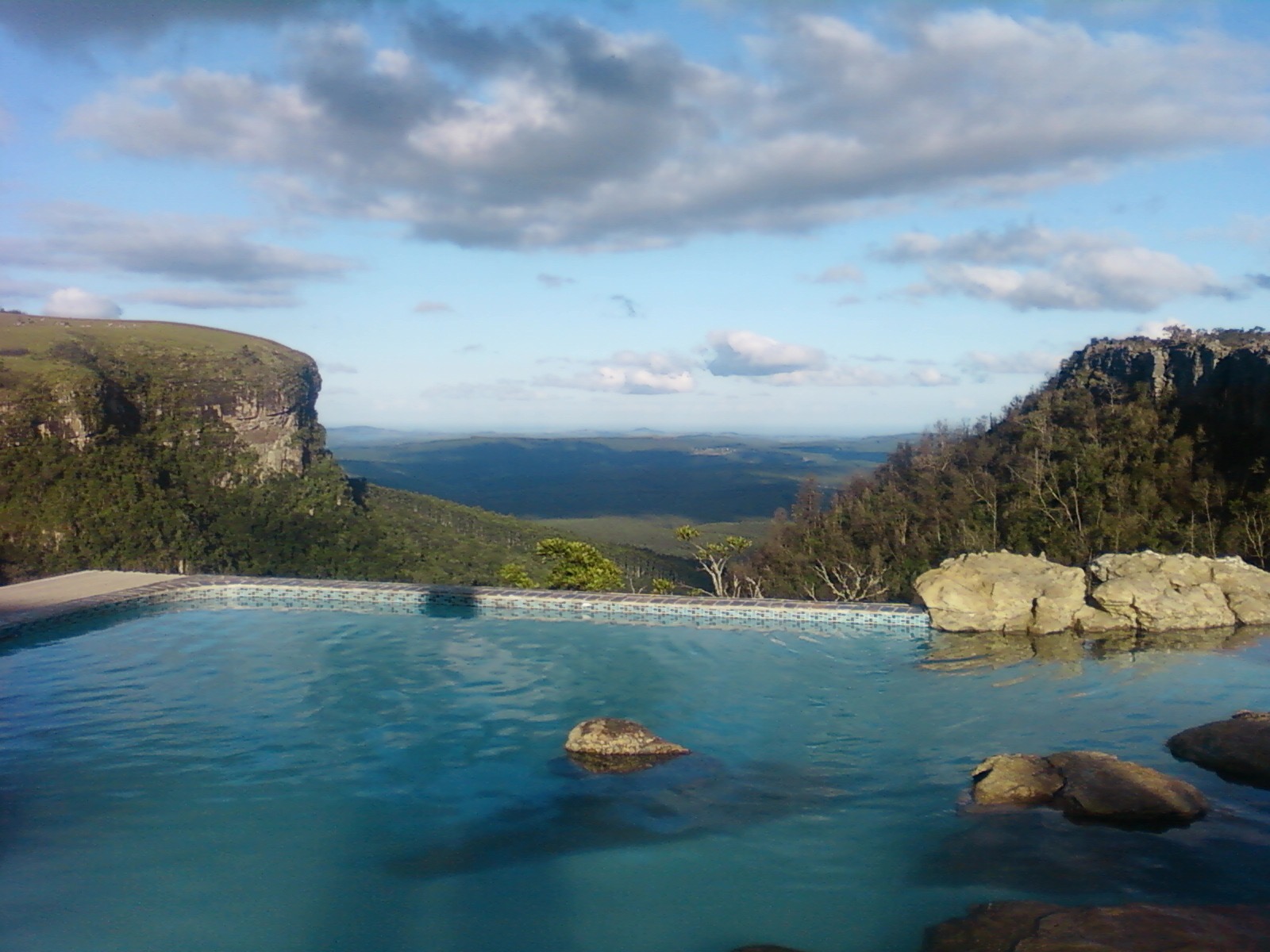 Well, it is if the weather is good. This is the best we saw for the 3 days we were there…