It's not the clutch.
It seems that '…Bang, clatter, crunch, clatter, grind, bang, oh-shit…' is the sound gearboxes make when they go terminal (I guess clutches go more '…Whine, scrape, grind, what's that smell, oh shit…').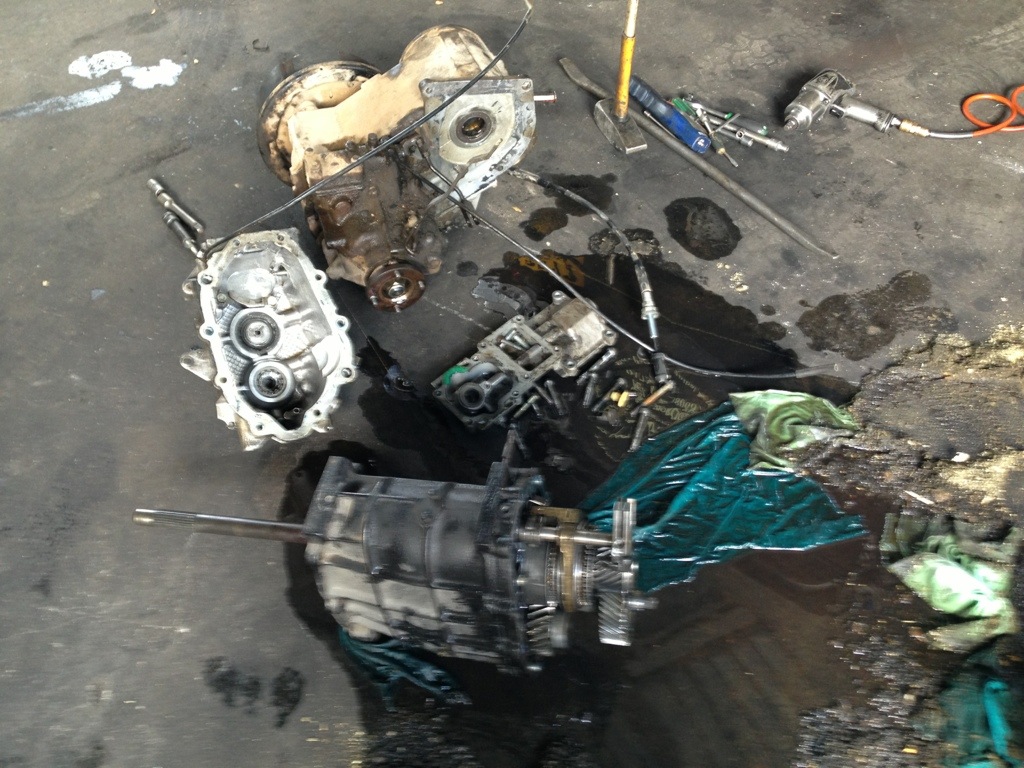 It seems that the main shaft in the gearbox has sheared. Not sure what caused it or if (unusually) it just failed.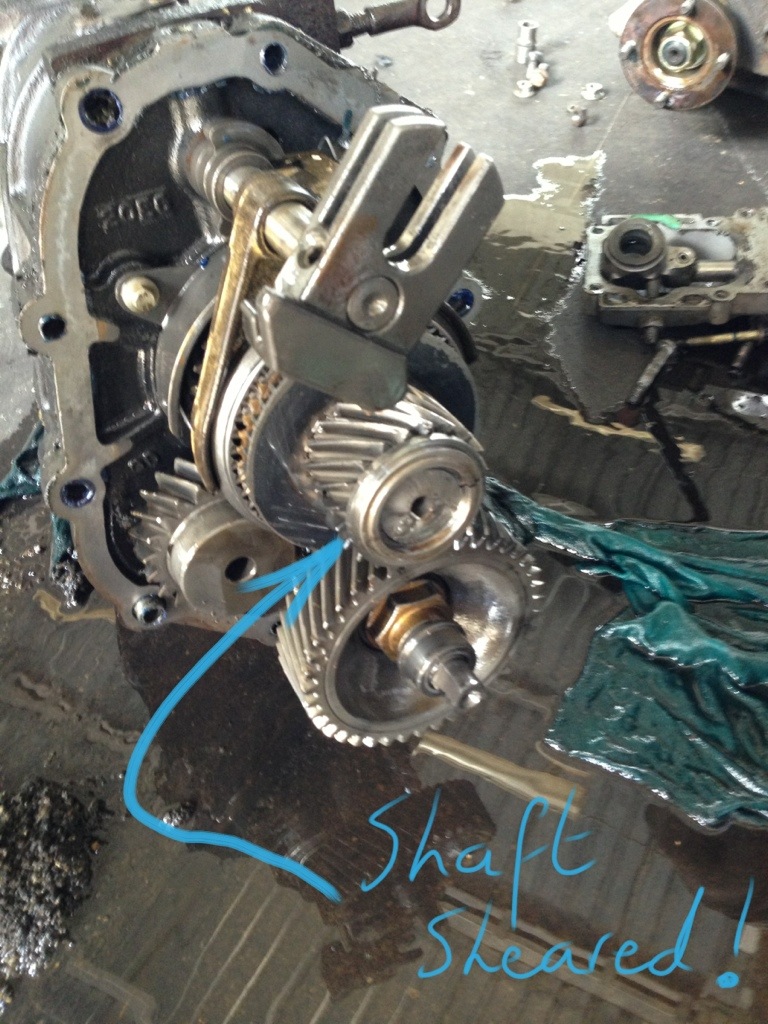 Dinko owns the local garage and he and his guys have been scouring the countryside for any sort of gearbox they can find and fit for us – even if only temporarily.
There's not a lot of Land Rovers around here. A bit of a black & white selection – either battered old trucks or top end Mercs, Audis, Toyotas, etc.
By 7.30 yesterday evening they had found an accident-damaged Disco 2 at some farm in the countryside and by around 9pm had got the gearbox out of it and in the back of the truck. Dinko's dinner was apparently waiting for him at home, but he insisted on giving us a quick tour of the town – the monuments, memorials, parks, best places to eat, etc.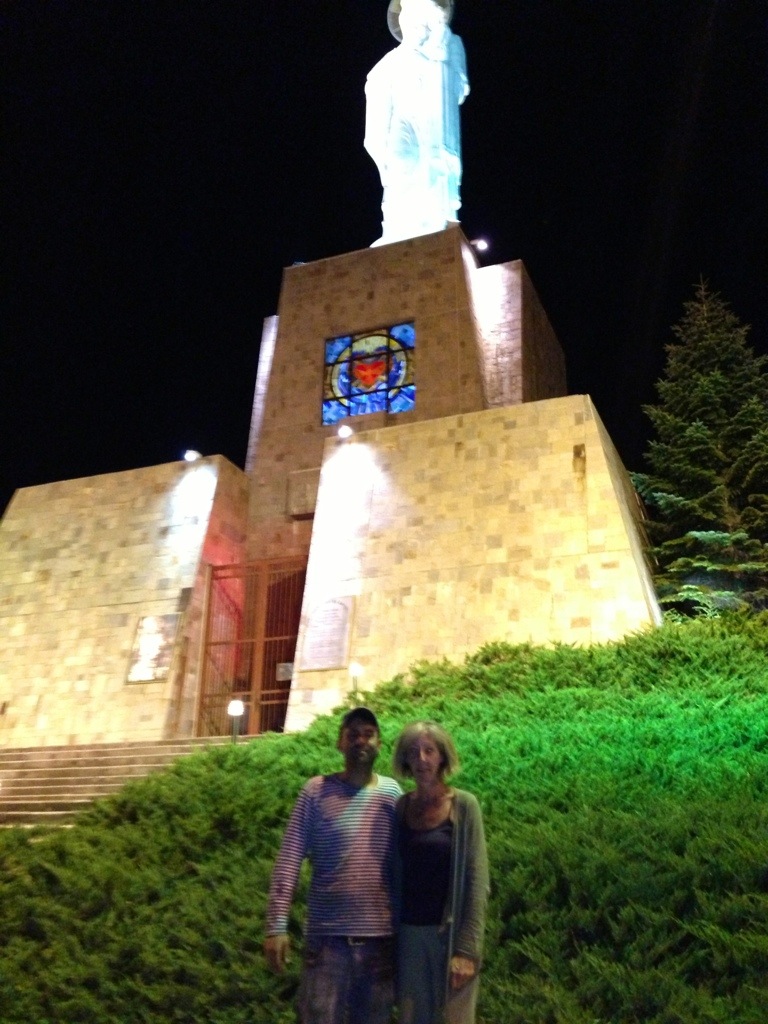 Like many of the places we've been, people seem genuinely prepared to put themselves out and help.
Yesterday we had 3-way conference calls between Dinko in Bulgarian, translated into English by one of his customers, who was on the phone to Frank & Liz in Cyprus trying to diagnose the possible cause of the failure and what options we have.
This morning (Saturday) Dinko is back in his workshop seeing if the Disco gearbox fits and is good enough to buy – trying to get us back on the road later today.
If not, Plan B will come into effect. Not sure what Plan B is yet, but no doubt one will turn up.
More importantly, dinner was an experience last night. I've heard before that Bulgarians like their meat and will eat every bit of the pig – including the 'Oink'.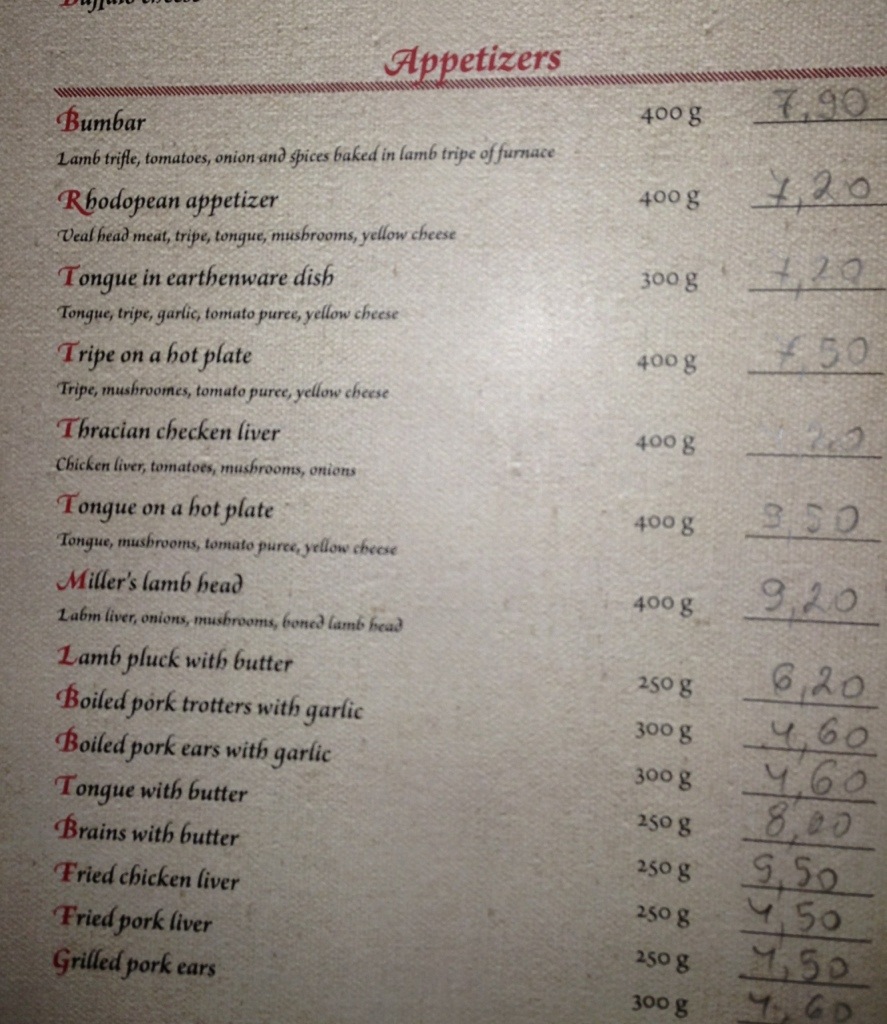 This time I chickened out (unusual for me) and had the mixed meat plate.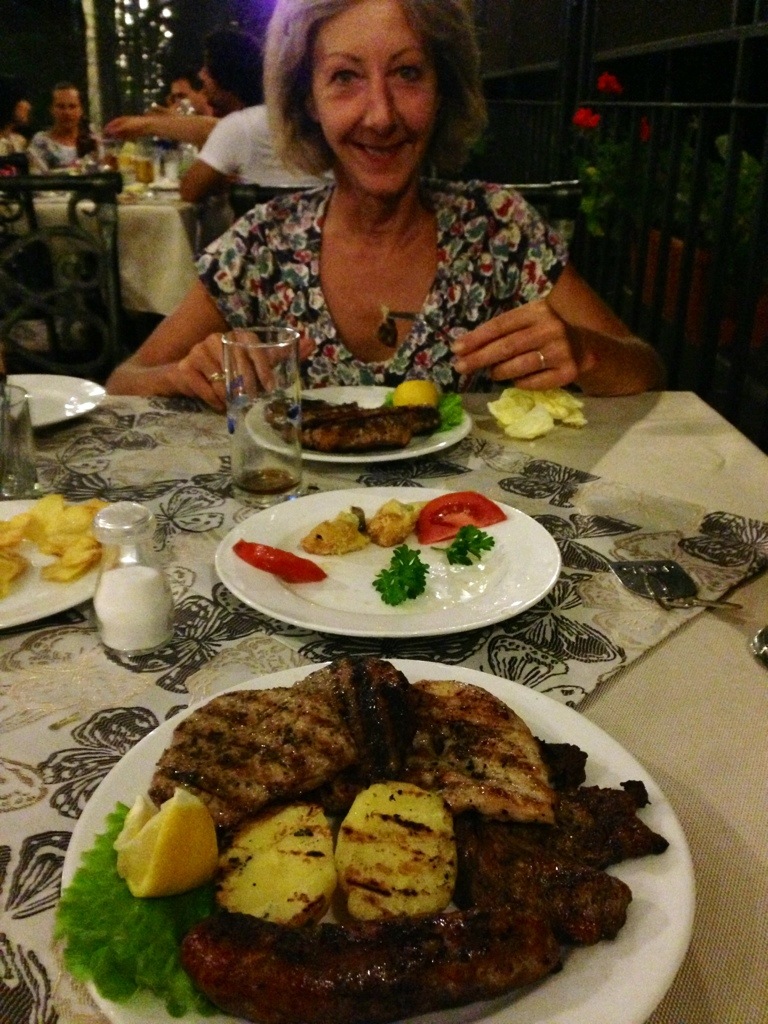 Meal for 2, with drinks and coffees etc £22.