It's been quite an eventful 2 days getting out of Turkey.
We decided to drive through the heart of the country, rather than back round the coast, in an effort to get to Rotterdam as soon as possible to put the car into a container for South Africa.
The towns in the heartland are fascinating and vary from dusty little villages to cities with beautiful Mosques and gardens.
We stopped over at Konya (thought to be one of the oldest cities in the world – inhabited since 2,000 years BC) and stayed at a great place opposite the main Mosque.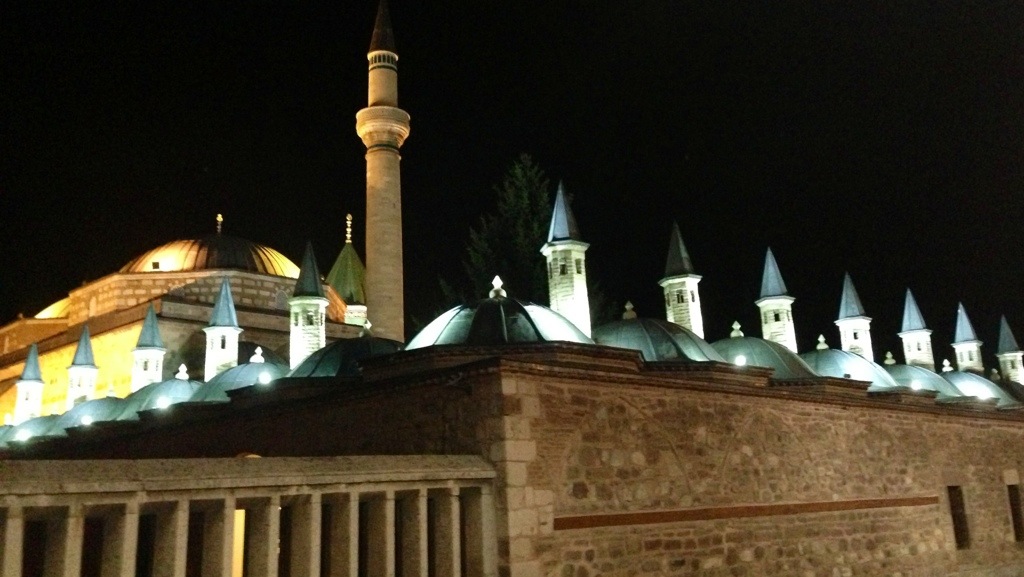 Making good time, we went on to Sapanca and stayed in a little B&B by the lake (about 100km east of Istanbul). Really nice Turkish / German couple there and a very nicely set up house. A real bargain price too. They sent us down to a restaurant on the lake for dinner and we had the speciality of the house – salt baked sea bass. Superb.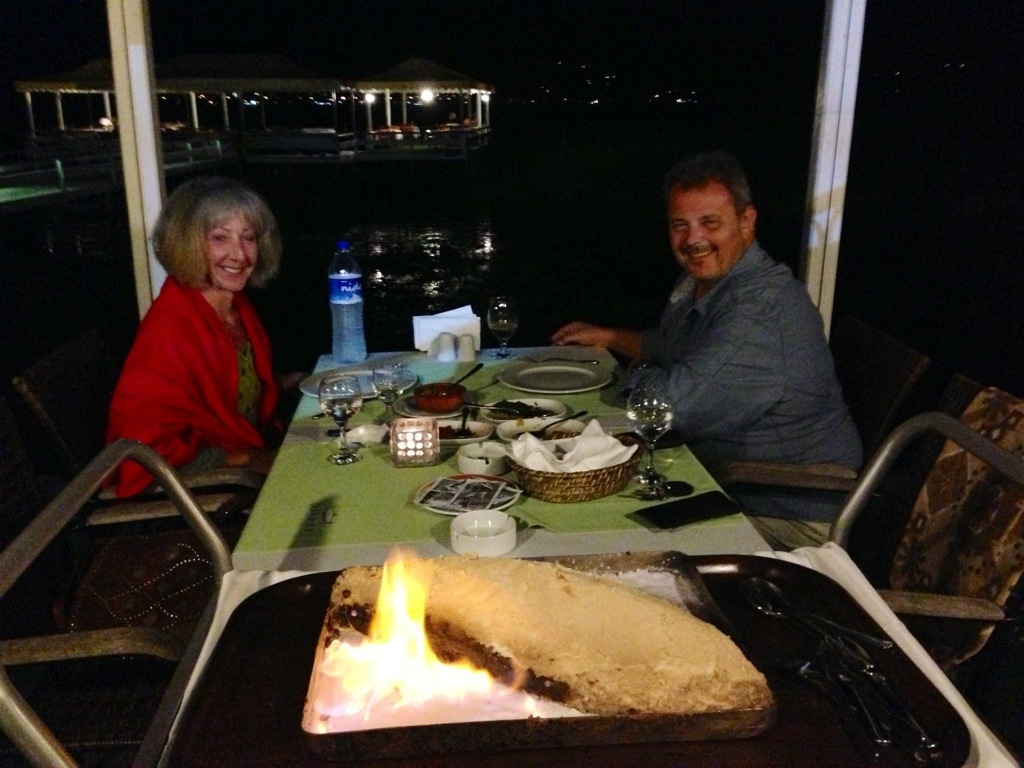 I'll know better next time though and ask the price first. £90!! Three times the price of the room (with breakfast). Let's hope we can live cheaply for the next week or two.
After that, a long day driving through / round Istanbul, to the Bulgarian border. Again, a bit of waiting around on the Turkish side but much less painful than previously. On the Bulgarian side, lots of queuing for passport control, Customs searches etc. Most of the cars were gone-over with a fine-tooth comb.
One Asian car held up the queue for at least 45 minutes. There didn't seem to be much in it other than loads of children – maybe that's what they were smuggling? When it came to our turn to be searched the harassed-looking Customs man took one look inside our back door, said "That's OK" and waved us through. I guess he'd had a long day too and didn't need the grief of emptying an over-loaded Land Rover.
3 hours later, just as it's getting dark, in the middle of nowhere…..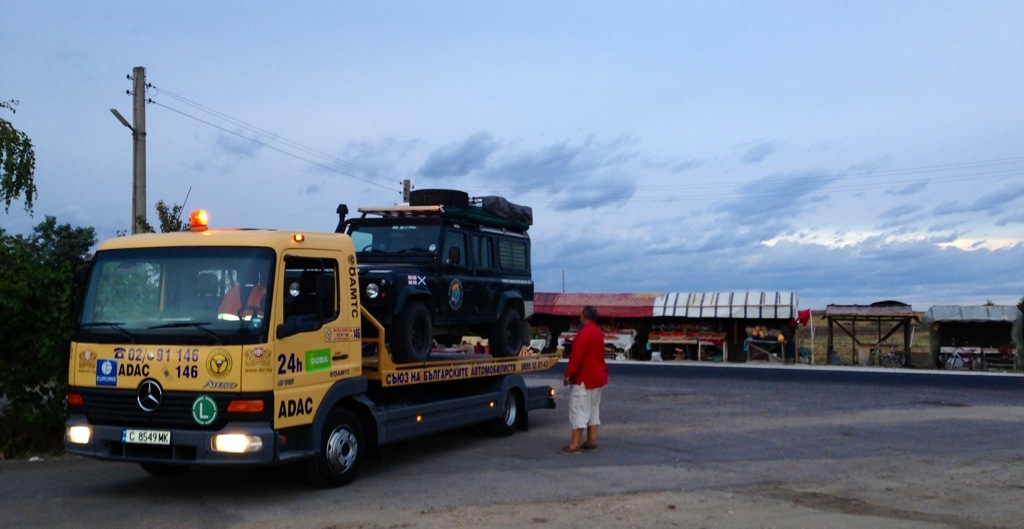 Here we go again.
Clutch failed.
We managed to get the car to the side of a busy dual-carriageway, in front of some fruit stalls and got hold of a rescue service. We bought as much fruit as we could to keep the stall owners happy (not a penny in Bulgarian Levs between us as we hadn't seen a bank up to that point). After 45 minutes they were getting pretty grumpy about the fact that we were parked in their prime-retail spot and putting off the passing customer – I guess they were expecting one any day now.
With the help of a couple of burly Bulgarians we pushed the car round 180 degrees (turning circle of a super-tanker on a Land Rover) and across the dual carriage way, out of their way. Now that's how you play 'chicken' properly. I didn't know I had that much strength. Crossed the road in record time.
Bang (or rather…Bang, clatter, crunch, clatter, grind, bang, oh-shit…) goes our chance of keeping our expenses down.
Currently in a small town called Haskovo, Bulgaria, waiting for the garage to take the clutch apart and let us know what they can do with it.
Oh well, I guess the Rotterdam boat next Monday is a bit of a long-shot now.