It's been a varied sort of 6 weeks in Cyprus.
The excitement of Philip & Caroline's wedding; pals Judith & Paul coming out for a brief visit; brothers Gareth & Gordon here for 10 days; and, best of all, daughter Charlotte & Luke here for a week (and now engaged!).
Great stuff. The rest of the time has been all about planning the main part of the trip – into Africa.
Planning meetings are serious stuff.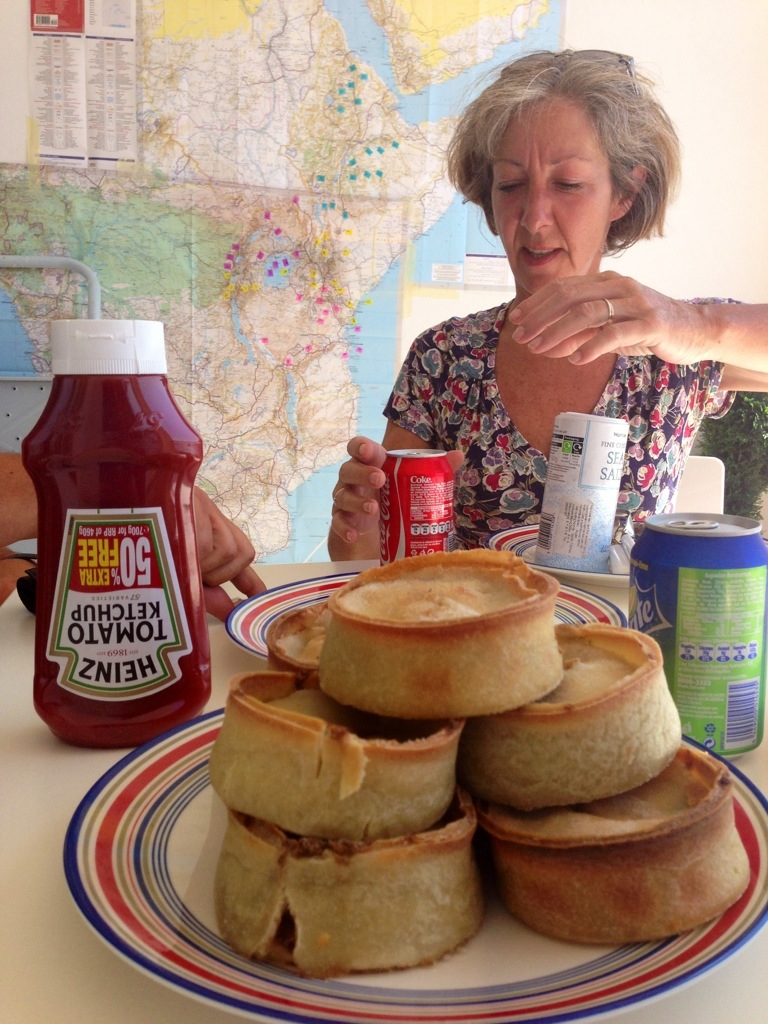 We've got maps, cross-referenced with books, research from a variety of Forums like The HUBB and numerous reports from the blogs of previous overlanders who have travelled either up, down or around Africa.
Unfortunately, just as we were going a bit stir-crazy in Cyprus and preparing to leave Cyprus, the situation in Egypt has gone pear-shaped.
Egypt's first democratically elected president (Morsi, who took over from Mubarak exactly 1 year ago in a wave of optimism) has been overthrown in what seems to be a military coup, backed by the popular voice of the people.
Not friendly. So far over 120 people killed, demonstrations in all major cities, a great deal of tension and distress for the people of Egypt.
As a result, all shipping seems to have been suspended into Port Said and there's no obvious route into Egypt.
We can't drive round (Syria is way too volatile), we can't go across from Tunisia (transit visas are not possible through Libya) and we can't get a boat to Israel then Jordan / Egypt (as any sign of Israeli stamps in passports / Carnets will prevent us from getting into Sudan and then further south to Ethiopia / Kenya).
To cap it all, we've been told that we need to take the car back to Nicosia as the temporary import paperwork we currently have will expire in 3 days and Cypriot Customs are reluctant to allow us to extend it by another 4-6 weeks (which we need in order to stay here and make alternate travel plans).
Not really sure what happens next – tomorrow we go up to the border crossing where we entered and do a bit of friendly begging to try and keep the car here.
That at least would allow us to spend a bit more time investigating putting the car into a container and shipping it to Sudan through Suez (or to somewhere else on the east coast of Africa). Not a good solution, but it may be the only one open to us. So far though the cost of that option looks absolutely prohibitive ($7,000-9,000).
Step 1, make sure we don't get thrown out of Cyprus within the next 72 hours.
Watch this space.