After a fairly intense start to Tamsin & Judith's trip with us, we decided to make it a little less of a whistle-stop tour and make the rest of the stay a little more relaxing.
We started with a bit of a road-test of the car in Mosi ao Tunya National Park. It's not exactly a wilderness drive, but for such a small, easily driven park it's quite lovely. At $80 for 4 people and the car, it's good value too. There are no big cats but there are rhino and plenty of other game.
The drive along the river route is very picturesque. Although we saw only one other vehicle and no pedestrians, someone (from the Road Safety Council I guess) seems to have installed a zebra-crossing.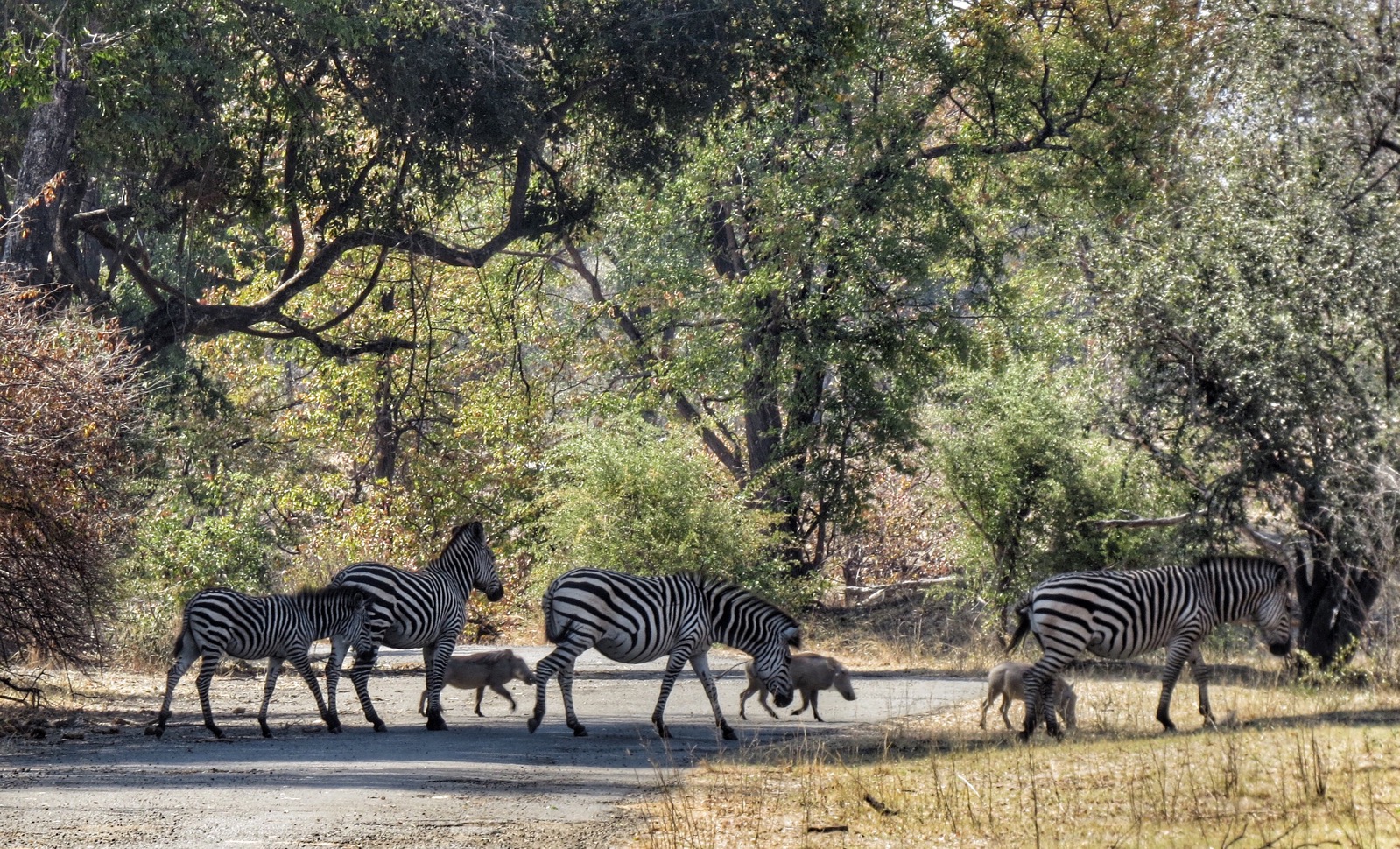 The inland area of the park is shady and a cool place for the game to seek shelter from the fierce afternoon sun. I guess the taller you are, the closer to the sun you feel and nothing beats a quick afternoon nap.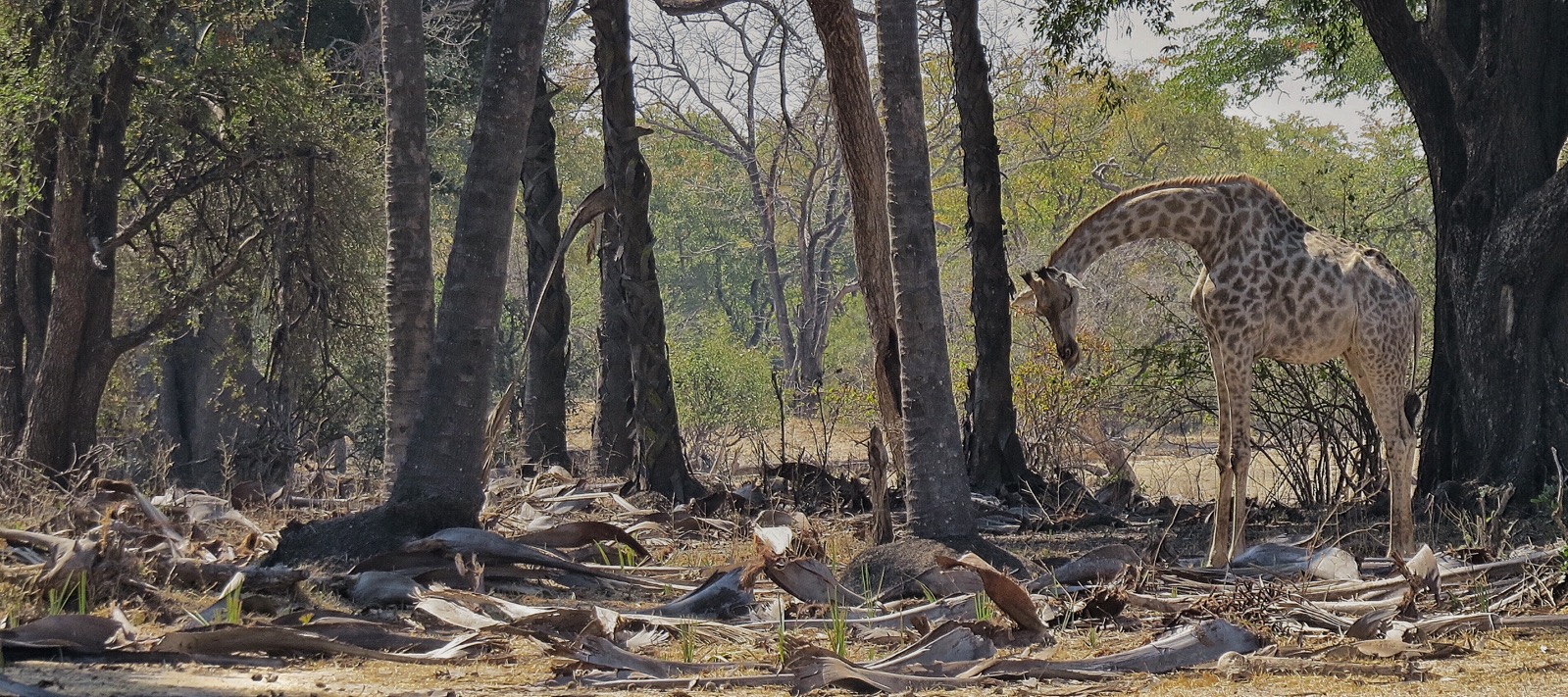 After a couple of days in Livingstone, watching the hippos and crocs at Maramba…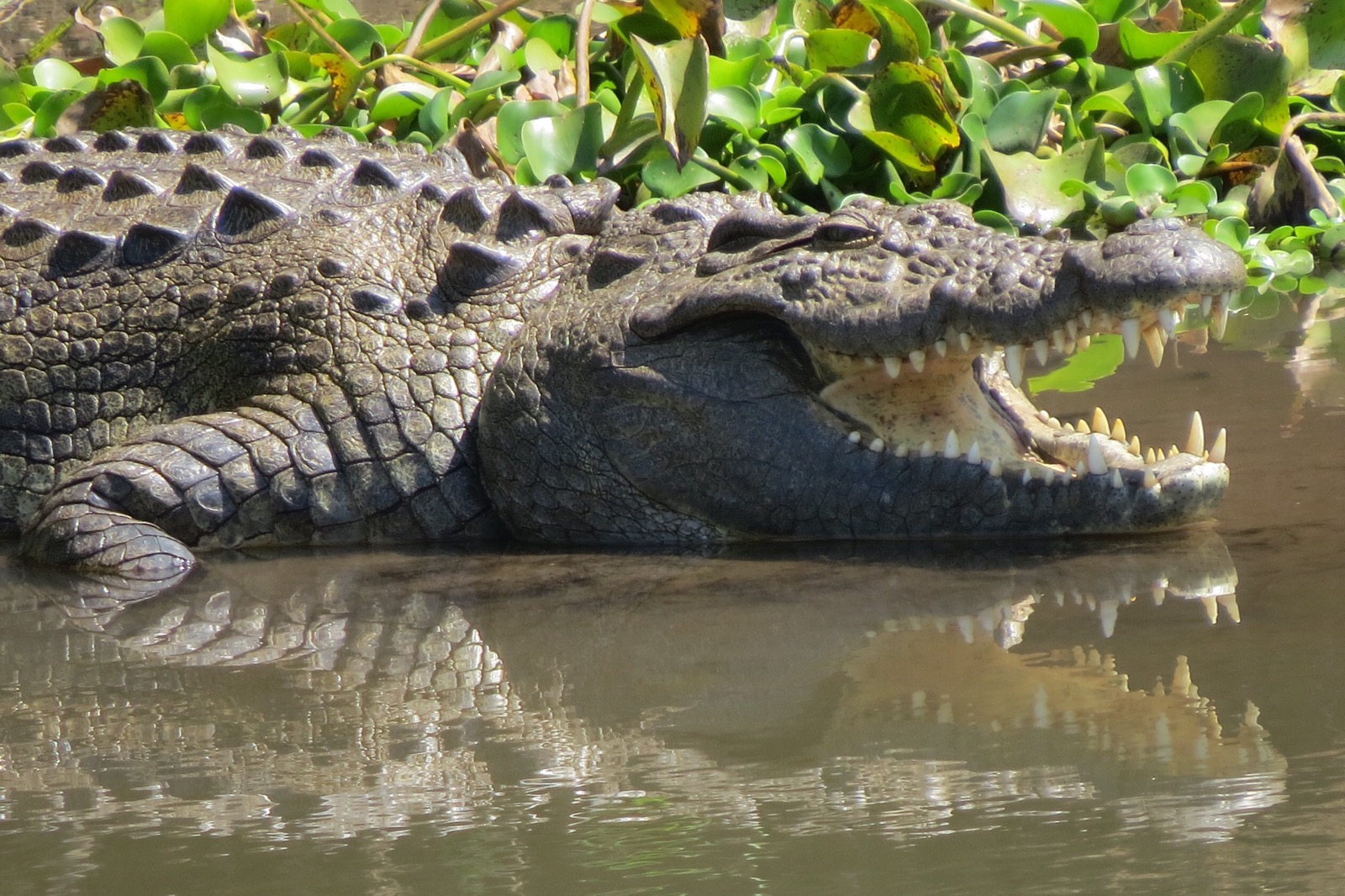 … we headed into Zimbabwe. When bought at the airport or the Zim / Zam border, the new KAZA Visa allows double entry into both Zambia & Zimbabwe for only $50 (the same price as single entry into each country previously). In an unusually bright move, the authorities are so pleased with the system that they plan to include Botswana in the KAZA visa very soon. Is common sense breaking out amongst African bureaucrats?
Unfortunately it's not available at other land borders with Zambia (eg Chipata where we entered from Malawi) so Helene & I had to pay full whack, while Judith & Tamsin fortunately benefited from the new initiative.
The border itself was a breeze (what is happening to this place?). We got stamped out of Zambia in 15 minutes and checked into Zimbabwe in 25 minutes ($70 dual-entry visa, $15 Carbon Tax and $10 'Vehicle Levy' – whatever that is?).
We headed out to Hwange (pronounced 'wankie') National Park, only 180km ie 3 hours away on what was an unexpectedly good tar road.
What was expected were the police roadblocks – notorious in Zimbabwe. The first 3 were polite enough and just inspected our papers, sending us on our way in a friendly manner once everything checked out. Only one of the police said he wanted money, but when we asked "what for?" He couldn't think of an answer, so we said no!
The final roadblock was a little more aggressive. The senior officer inspected my driving licence and found it expired 2 years ago. He's only the second guy in over 60 roadblocks to notice! I keep the new one in a secure place, but I hand out the old one in case we need to leave in a hurry, leaving it behind if required.
While he inspected my current licence, two of his buddies checked out all the lights on the car – everything: indicators, fog lights (in Zimbabwe!), reversing light, number-plate light, etc.
Well, this is a Land Rover: at no point in time do ALL the lights work simultaneously. As the 2 goons went around thumping the lights, Helene shouted at them " what are you doing to my car". Not like her to lose her cool, but they were giving the fittings a bit of a pounding.
The number-plate light wasn't working (it hasn't done for 2 years). That, and handing over the wrong licence was going to cost me $80 the senior cop said. As I started 'a reasoned, calm, discussion' with him and he explained that he was only fining me for my own security (!), a minibus pulled up, going the other way.
There were 6 Rasta-looking guys in it and they looked like they'd been having a great time somewhere (a bit early in the day for that). The police waved them down and went over for a chat – leaving us with our doors open in mid-bribe negotiation. Well, I don't know who it was in the minibus but, 5 minutes later all the cops were laughing along and each of them was taking 'selfies' on their phones with the guys as they hung out the bus windows.
After another few minutes I was getting bored. I shouted across the road to the senior officer, asking when he was coming back. Fortunately, it was his turn for the selfies and, obviously enjoying some joke with the celebs in the bus, he waved us off and told us to go. I didn't need telling twice.
I was a bit concerned about going to Hwange. We'd heard from people we'd met on the way down that they'd seen little as they came through. However, as soon as we arrived at Ivory Lodge, I was pretty certain this was going to turn out to be one of my top 10 favourites in Africa. A simple, but beautiful, setting. Overlooking a waterhole which attracted elephants at least once every day.
These guys lined up like Russian Matryoshka Dolls (a bit big to display on the coffee table though)…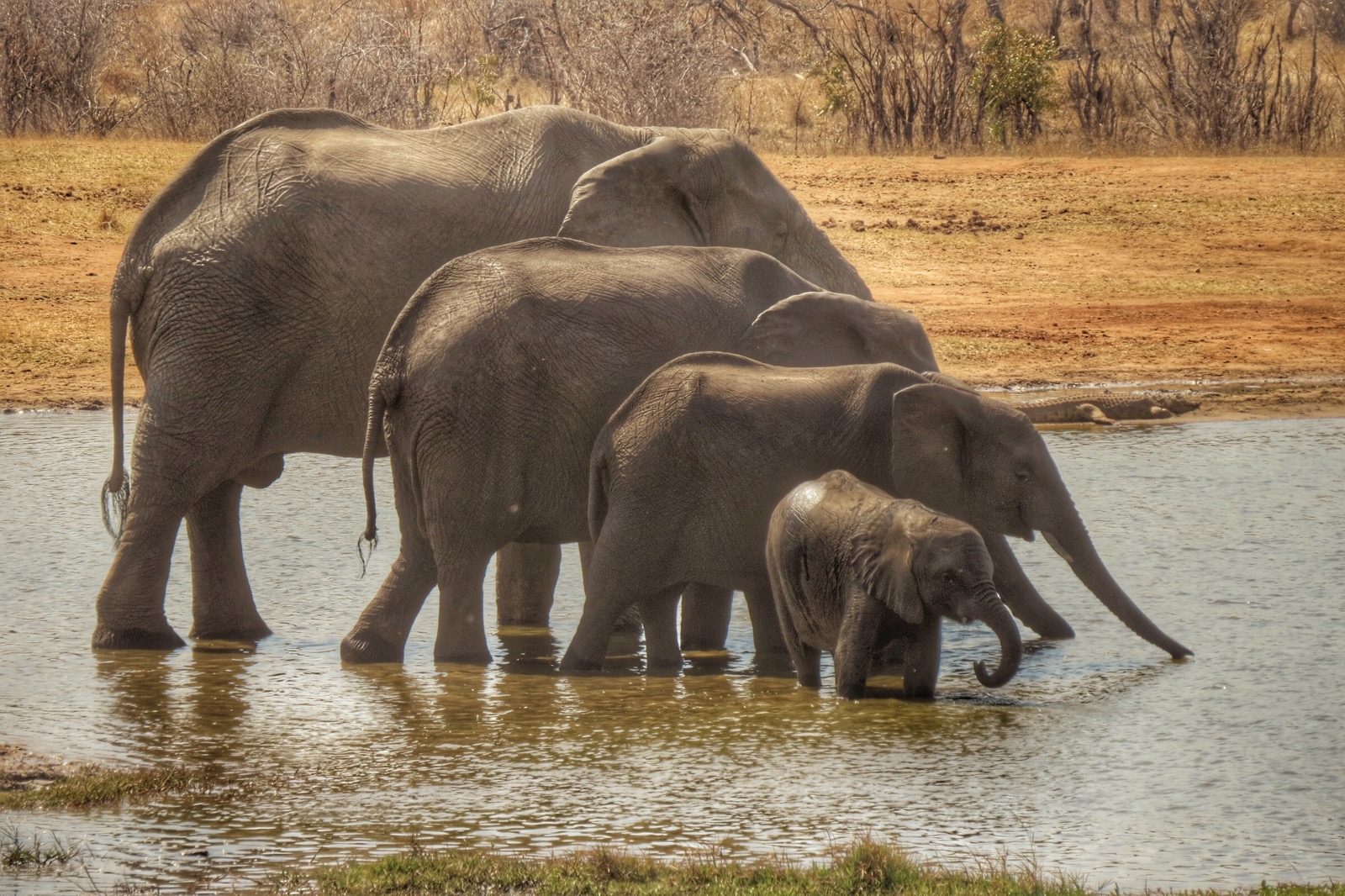 Even the bird life here is worth the visit. Within our first 48 hours we'd seen over a dozen species including Vultures, Martial Eagle, Bataleur, Tawny Eagles, Giant Ground Hornbill, etc.
The Martial Eagles are beautiful and amazingly graceful in flight. Their chicks are another matter – surrounded in flies, unable to leave the nest, surely this is a face only a mother could love…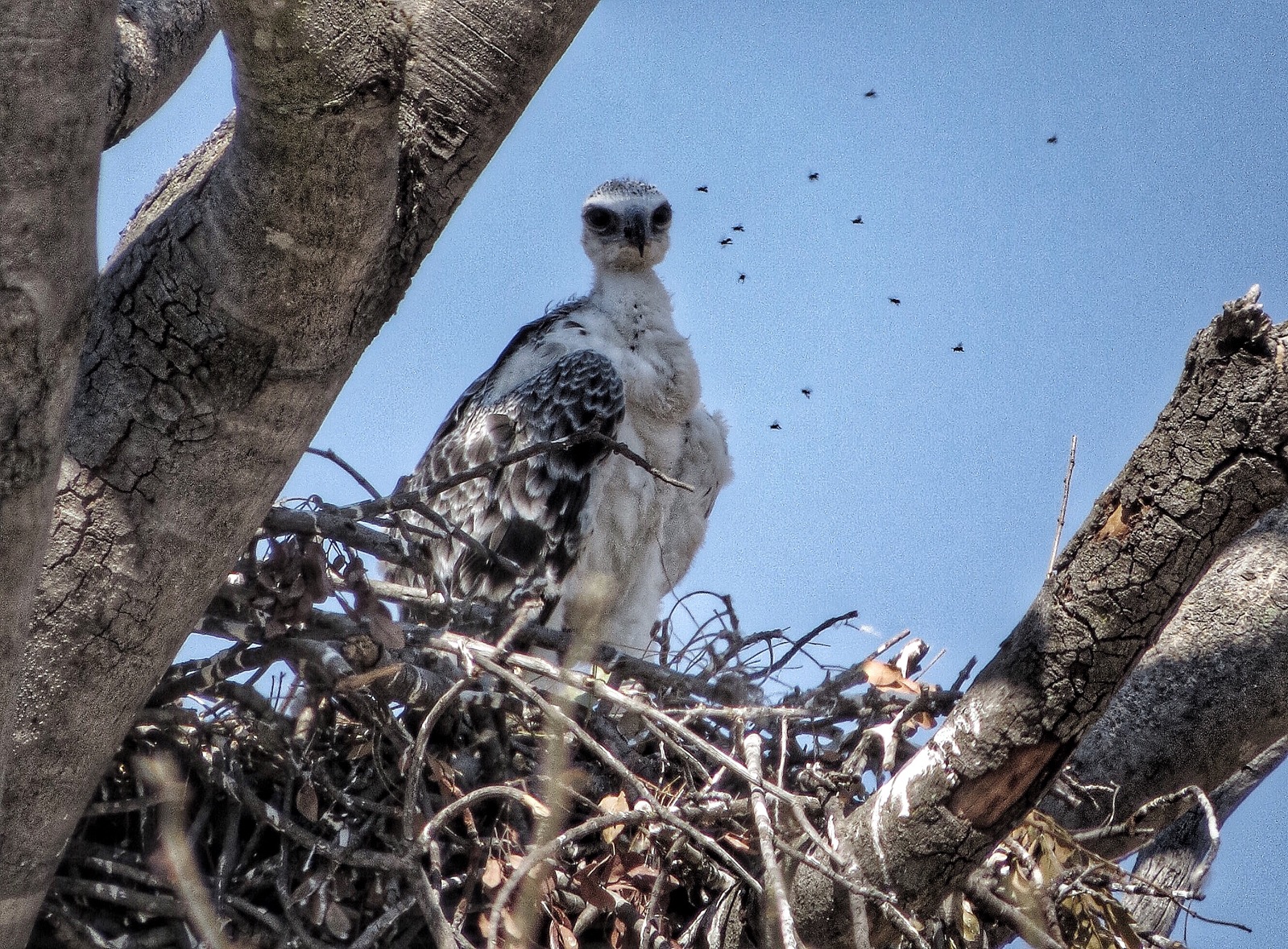 Other birds, though smaller, are effortlessly beautiful. The Lilac Breated Roller may not be rare, but they're stunning to look at.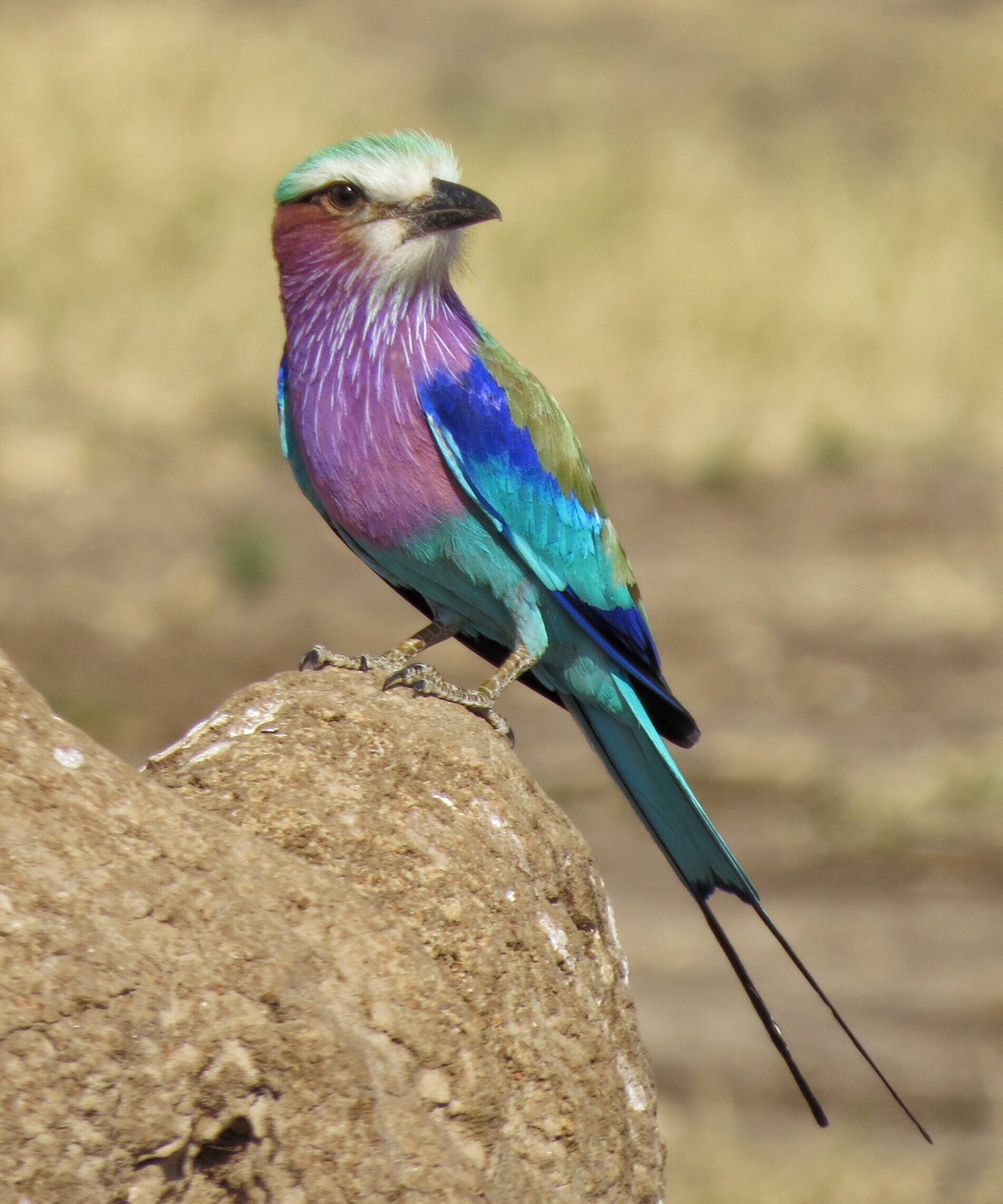 Once again, we even saw more Crested Cranes than we saw throughout Uganda (where they are the national symbol)…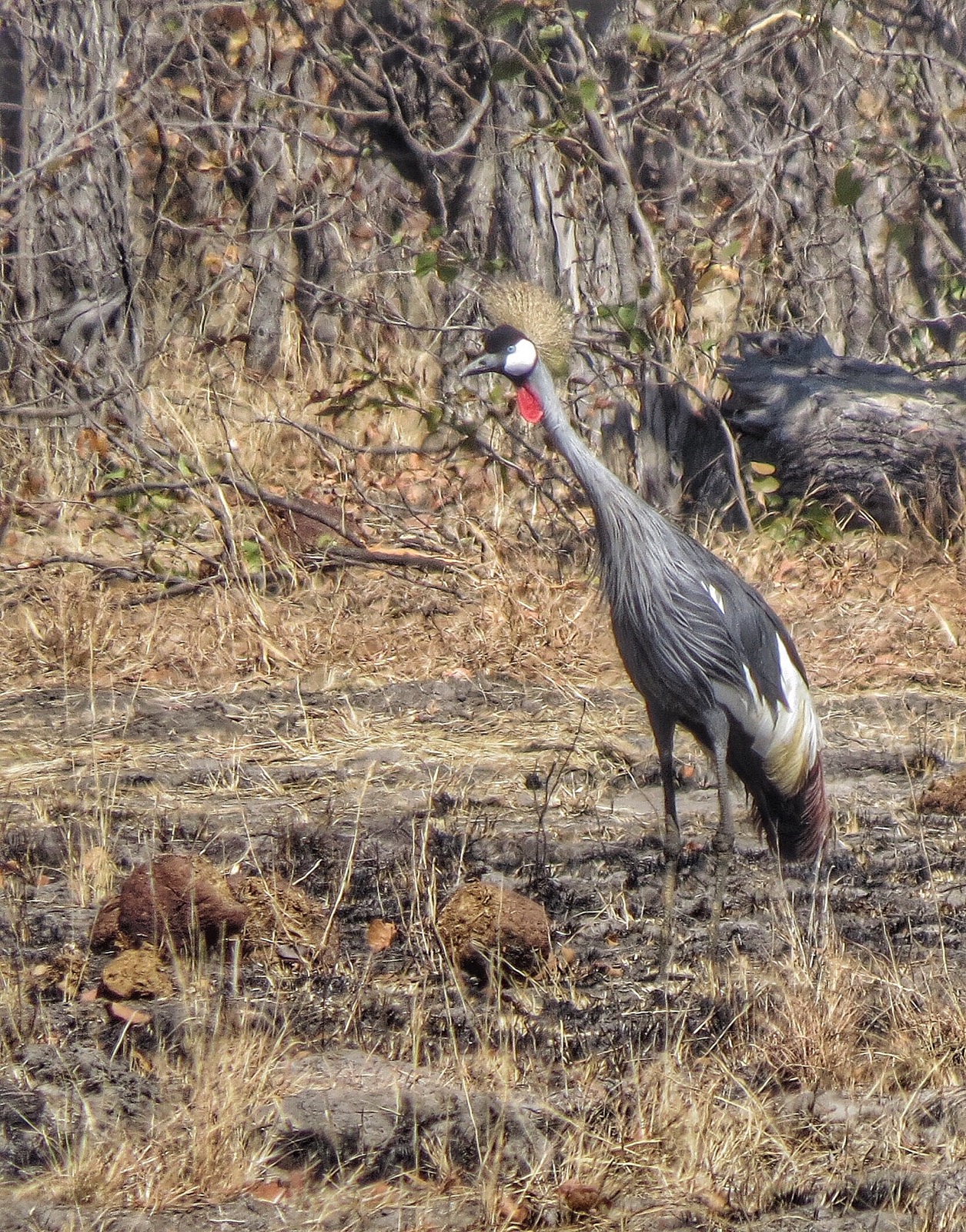 …and a lonely looking Secretary Bird. It's difficult to do their size justice in a photo: they stand around 1 metre off the ground when walking and often have a wingspan greater than 2 metres.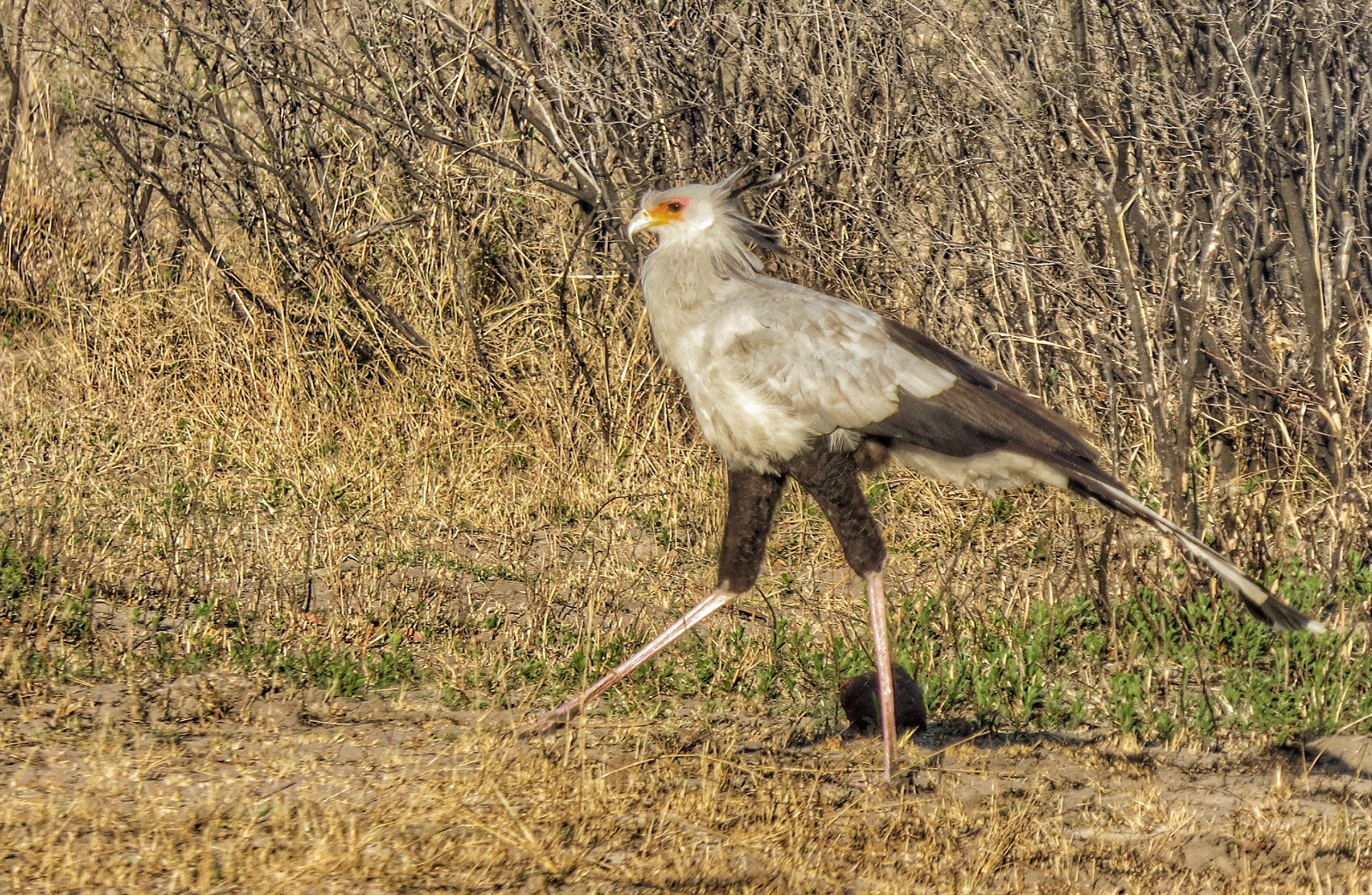 There are also plenty of zebra in Hwange National Park. Probably more than you think at first. Their camouflage can be excellent. If you're hiding from predators, it needs to be.
Like some sort of optical illusion, there are 4 in this picture (count the ears and eyes).