Last week was a bit tense.
After all the false starts and revised plans (refer back to our new Binary Plan Numbering system), we finally got the car to Tilbury port and stripped of all the roof equipment so that it would fit into the container (30mm, 1 1/4 inches height to spare).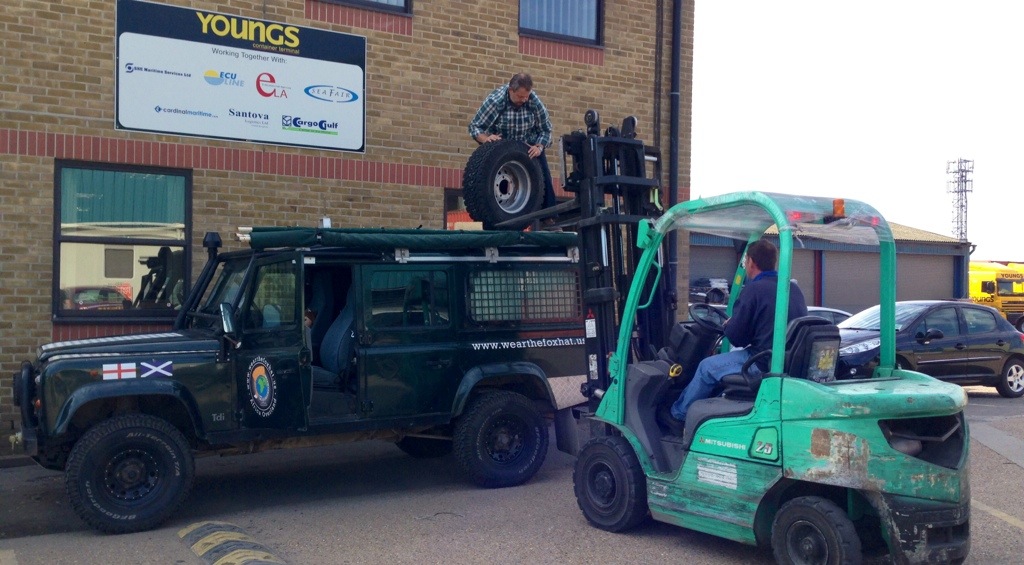 Unfortunately we were not allowed to get involved in the 'stuffing' of the container (that's a technical term for loading & lashing that we Stevedores use) due to the nemesis of the British economic revival – Health & Safety. When we were looking at shipping from Cyprus, Turkey, Greece, Italy, etc, etc I got the distinct impression we would be given a ball of string, told to crawl under the car and tie it down to the container ourselves. Although the guys at Youngs and First Base Freight have been top notch so far, they explained that the H&S Gestapo wouldn't let us anywhere near the container once the car was stripped of equipment.
So, it's done.
I'm reliably informed 'it's in there somewhere…….'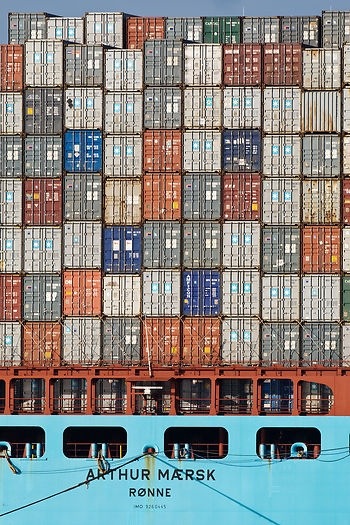 Now we're getting somewhere (we hope).
The car left UK waters last week for Cape Town and should get there around 28th October.
Fingers crossed.
Let's hope its' transit is a little less eventful than this trip was for these poor sods…..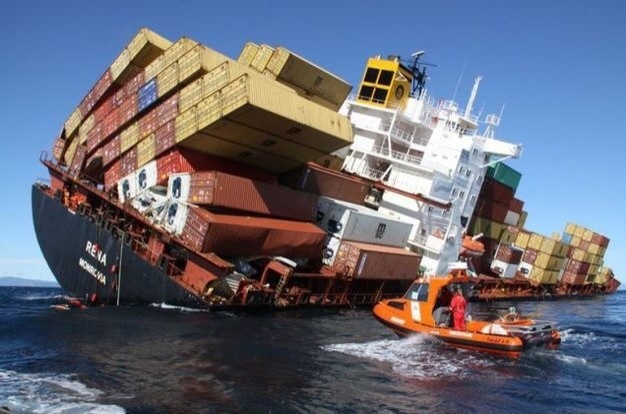 The trigger to all this activity? The Carnet finally arrived from the RAC – we only found out at the last minute that it's needed to load the car in the container, rather than just when we're crossing borders in Africa.
Anyway, this is what all the fuss (and almost £4k per 12 months) is all about.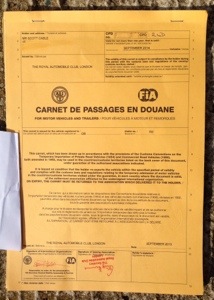 Now that's done and dusted, Helene & I are travelling light.
Having put the 'shell' of our snail into the container we'll be living out of a small rucksack and a 25-litre case for the next 6 weeks – particularly since we will be flying out to Cape Town by the cheapest (and probably most circuitous) route. Now, you may think that makes Helene a miracle-worker compared to how most women pack, but since my clothes are about 5x the size of hers, I think that makes me the real packing-genius.