We left Dustenbrook Farm regretfully, A great place to stop over for a couple of days.
This is Justine – don't let the broom fool you, she does everything round here (there are plenty of staff and they're all busy, but Justine seems to do everything: with a great smile).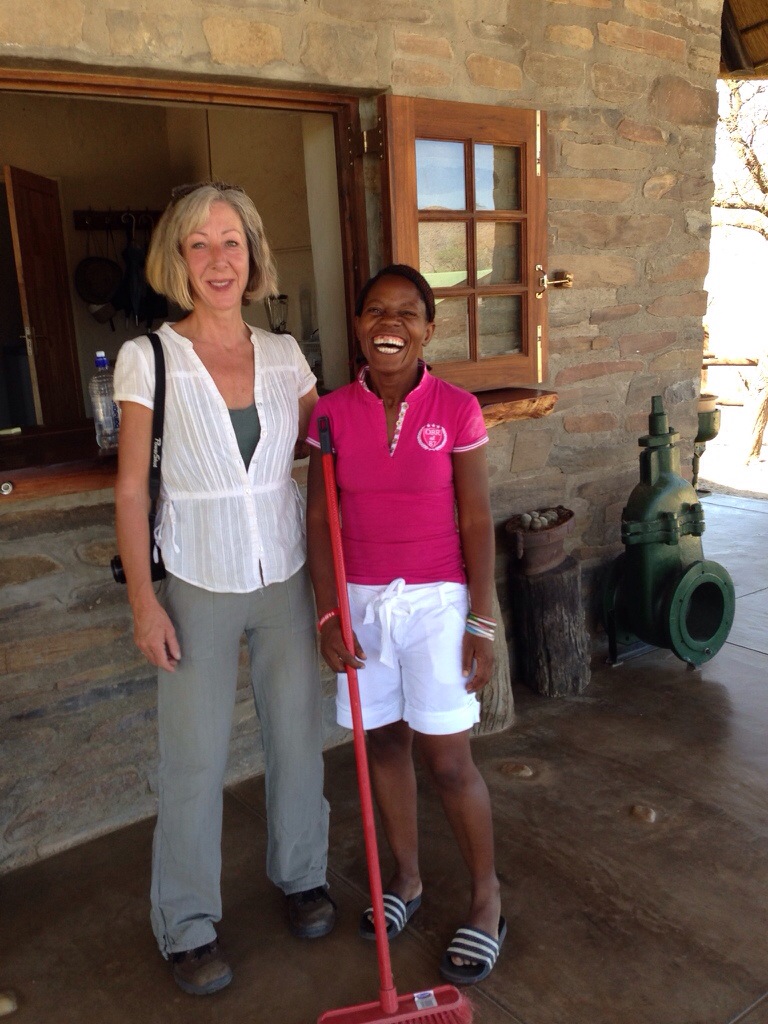 Justine, where can we check in for the camping?
"I'll be round to reception for you right away"
Justine, is the bar open?
"I'll be up in a couple of minutes to open up"
Justine, who can we book the Leopard Drive with?
"That will be me. I'll organise it for you"
Justine, we can't be bothered to cook tonight is food served here?
"Yes, I'll book you in for dinner – everyone eats with the farm owners and their family. It's pot luck – whatever the chef comes up with. There's two choices – Take it, or leave it."
The Lapa restaurant…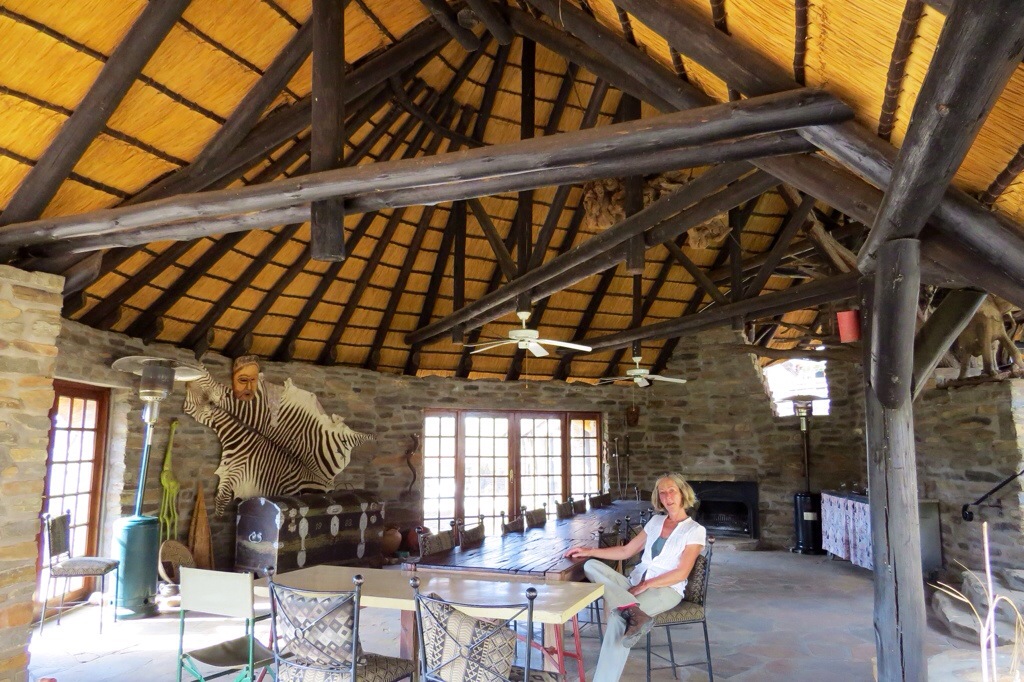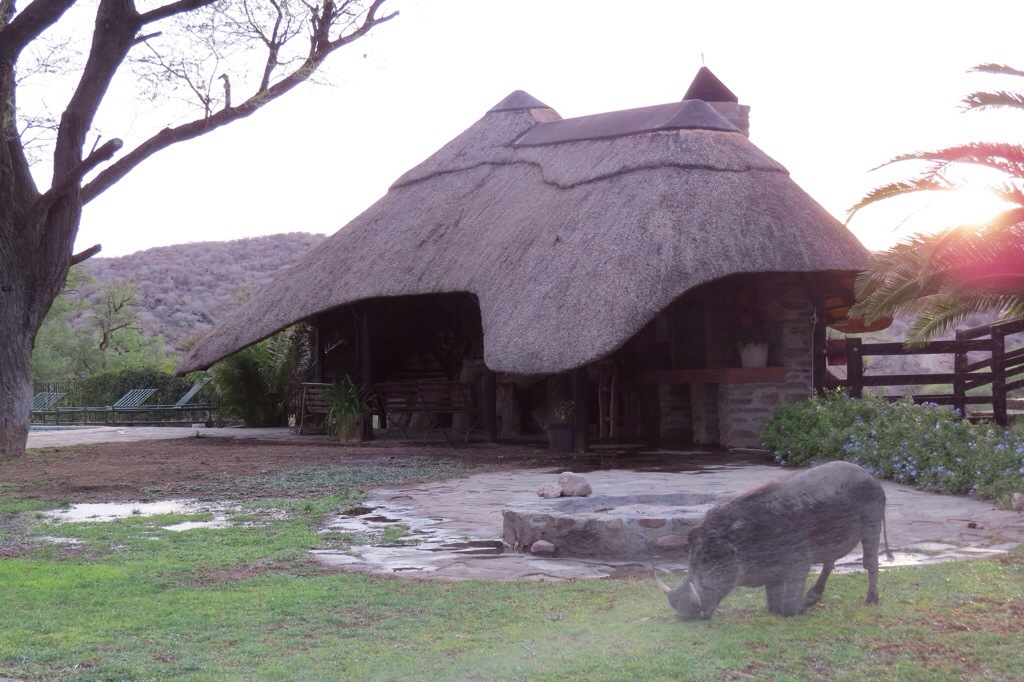 What a great dinner.
Chilled cucumber soup, Oryx steaks and 5 types of vegetables, apple dumpling / fritters and plenty of wine.
Dinner for 20 people. £8 each.
Next morning,
Justine, that chilled soup was fantastic. Can you see if the cook will give me the recipe – the owners said it's a secret?
"Actually, I'm the cook. Sure…..
Buttermilk,
Mayonaise,
A cup of milk
Salt & white pepper,
Splash of vinegar,
Little sugar
Dill
Lots of grated cucumber".
Justine was born on the farm and has lived there all her life. She only ever left to go to school.
What a star!
After Dustenbrook, we'd planned a stopover halfway to Etosha National Park but the weather has been blistering hot and we felt that rather than 2 medium length hops, we'd be better with one long day then a rest day at a campsite just outside the gates.
I'm glad we did.
We stayed at a co-operative campsite – Etosha Safari Camp.
A gem, friendly staff (nothing new there I guess from what we've experienced so far in Namibia), lots of large, lush grassy camping pitches (in the middle of a desert area!) and a real quirky bar / social area.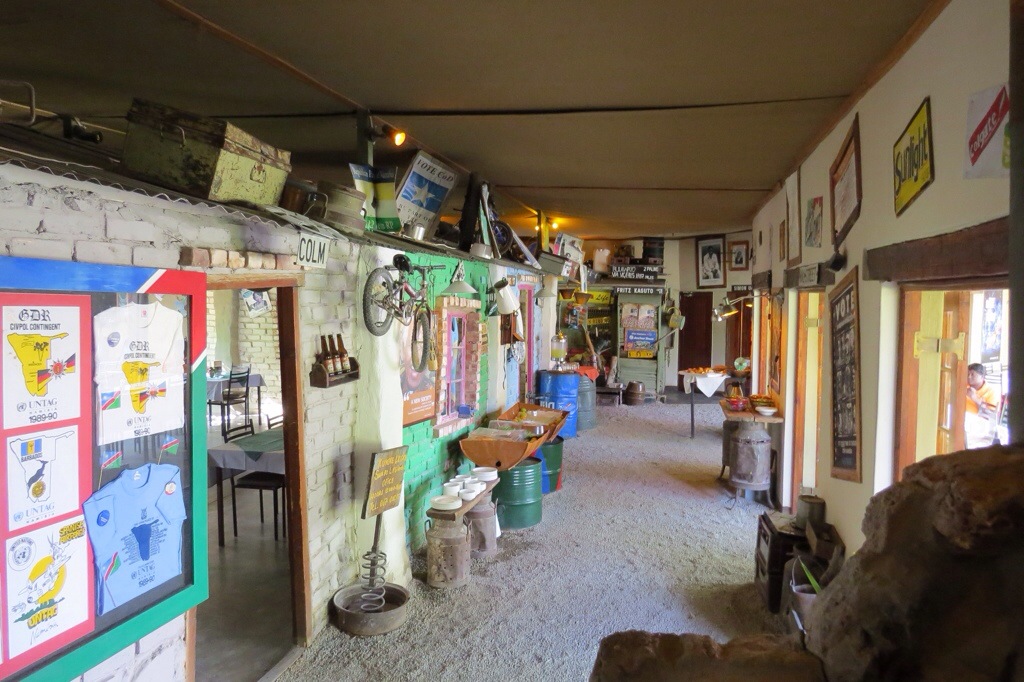 In the garden, the furniture is made out of either car tyres or baths cut in half and welded onto wheelbarrow frames.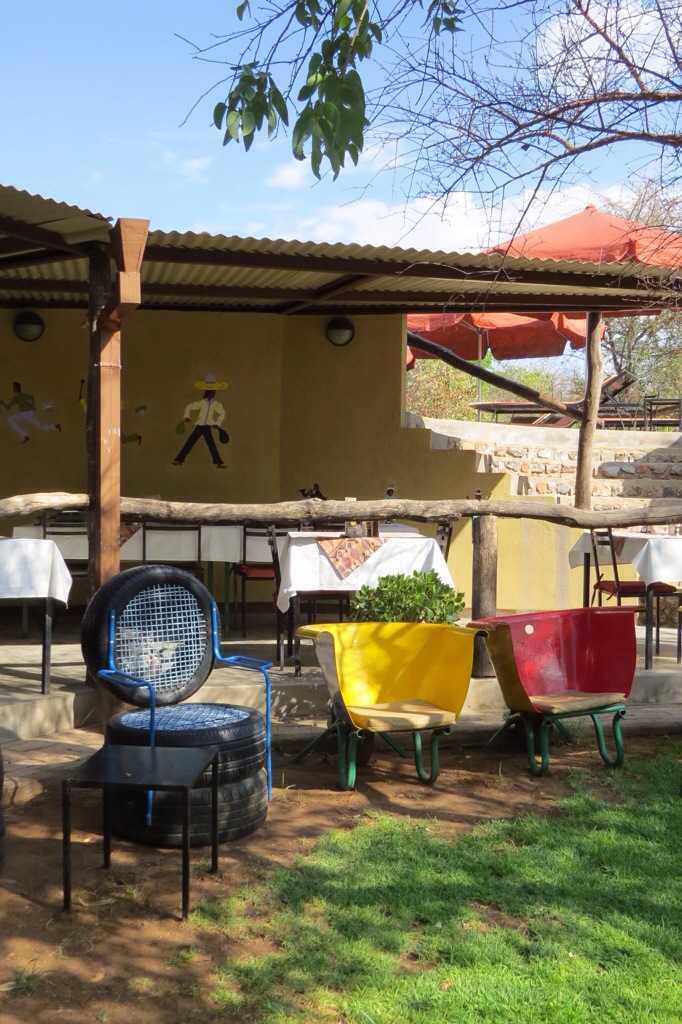 Late evening, once the 'Overland Safari Bus Tour' groups had gone to bed, the 3-man vocal harmony guitarists let their hair down, really started stamping their feet, got all the staff joining in and we had 30 minutes of pure African, joyful rhythm. Waitresses, bar staff, security guards, reception staff, cooks, etc. Purely for personal pleasure – they know how to let their hair down, and not a drink in sight.
Unfortunately no photos either – too dark. But we have got a very dark video on the phone. Just the sounds and rhythms alone makes me smile.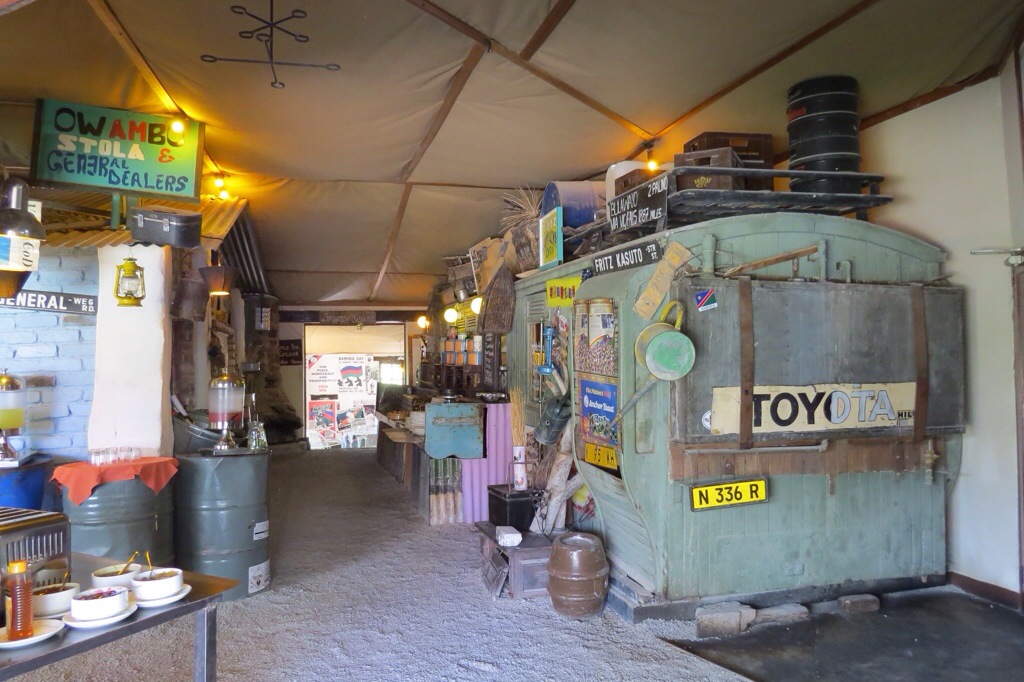 We wanted an early night as we've an early start coming up for the Park – that didn't happen though.
Next, Etosha for 4-5 days.
Really excited.