Maybe our infinite changes of plan have been a blessing?
– If we'd managed to get into Egypt: we'd have been caught up in the troubles there.
– If we'd managed to drive through Israel & Jordan to The Sinai Peninsular: we'd have been turned back, as 4x4s were banned from entering due to hijackings.
– If we'd shipped from Turkey: the gearbox failure would probably have happened in either the Western Desert of Egypt or the Namib Naukluft desert of Namibia.
– If we hadn't got back to the UK temporarily: we wouldn't have had the opportunity to catch up with friends and family for a few weeks – in particular Gwyneth & Cliff from California who I haven't seen for an embarrassingly long time.
It really has been great to be home for a while.
But, it's time to move on.
Assuming it's in one piece, the car is currently on the Maersk Gateshead, just off the coast of Congo / Angola.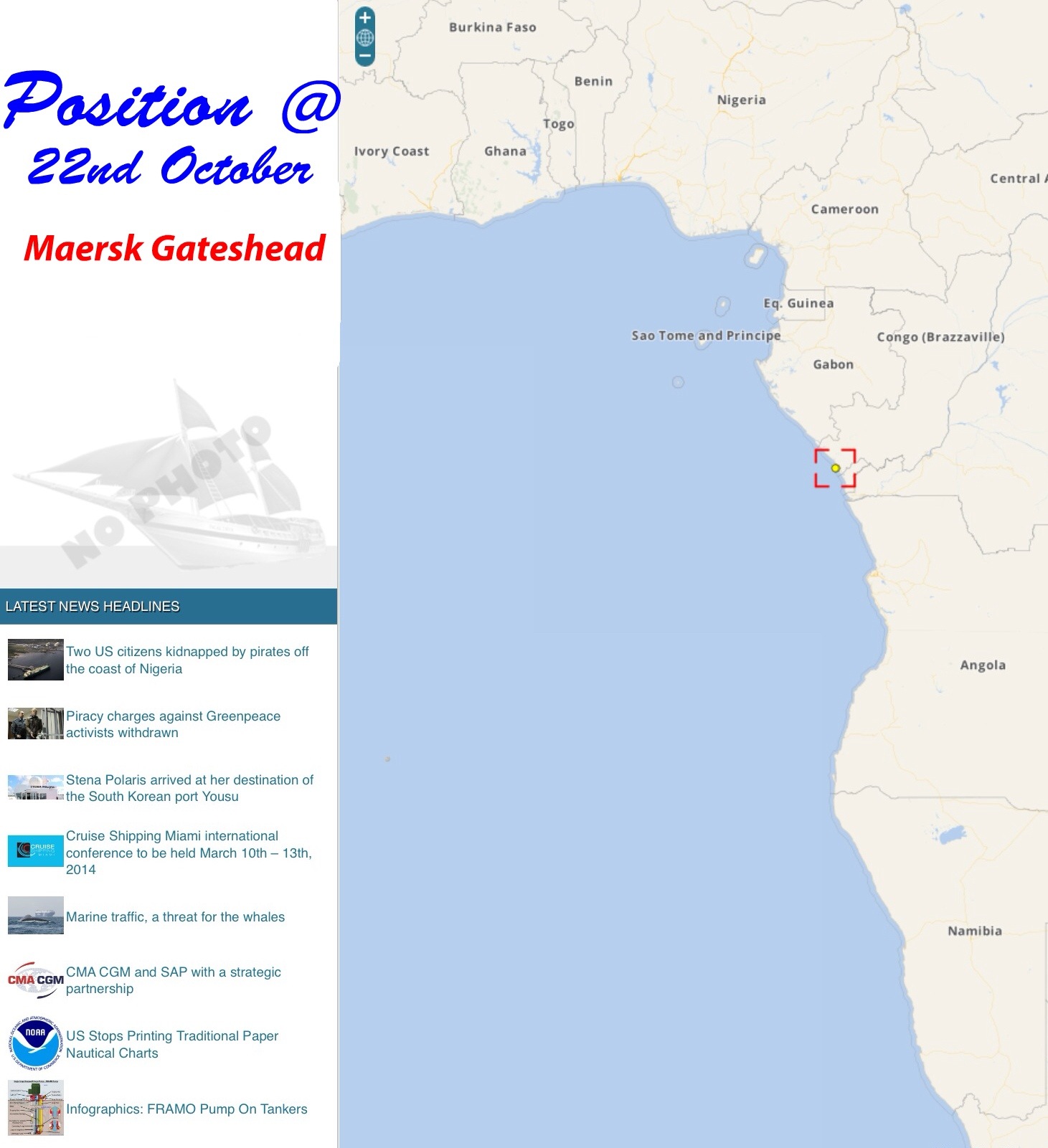 We fly to Cape Town on Sunday night, arriving the same day as the boat theoretically docks.
Bargain flights in the end – I remembered that I still had a bunch of Virgin air-miles left from the million+ accumulated over my years in a suit. Better still, on 28th October (the day we fly from Heathrow) Virgin launch their new service direct to Cape Town. We're on it.
At last something seems to be going our way.
It should take 2-4 days to get the car out of Customs, then we're off.
We've blocked out a rough route taking us up to Northern Namibia as quickly as possible, in order to try and get to some of the more remote areas of Kaokaland and Damaraland before the rains come. Then we'll tour Namibia for a month or so, returning to South Africa, the Garden Route and The Drakensburg mountains for 6-8 weeks while the rains pass (hopefully) in Botswana, Zimbabwe and Zambia.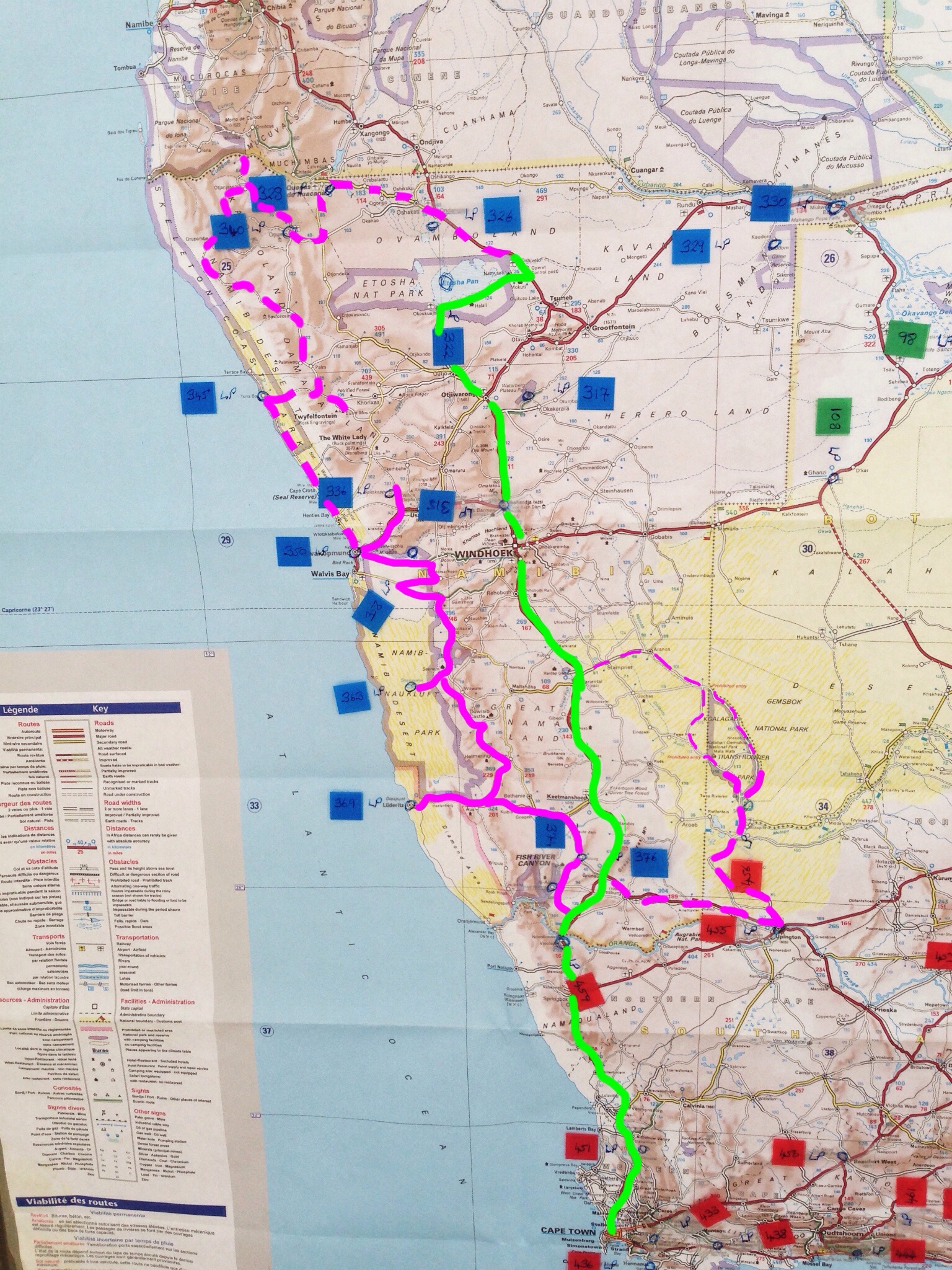 Sad to be leaving friends and family (particularly Charlie)…..but grateful for the unexpected opportunity to spend time with them and excited to be finally en-route to Africa.