Leaving Uganda was tough.
We knew it would be tough because we've made so many friends and had such a great time with the Fuel Briquette team that it was hard to drag ourselves away.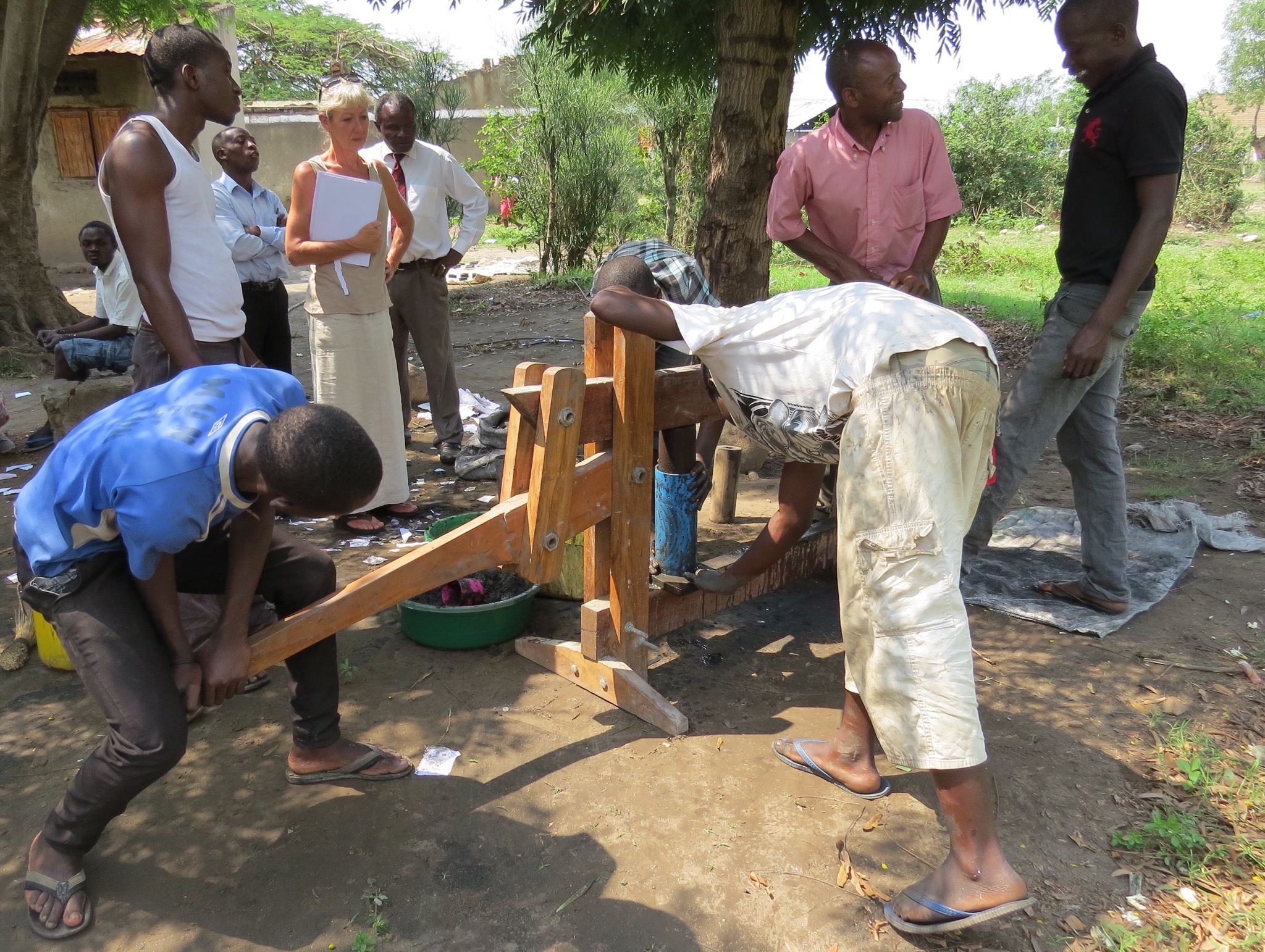 The quantity and quality of the briquettes the boys are producing has increased significantly.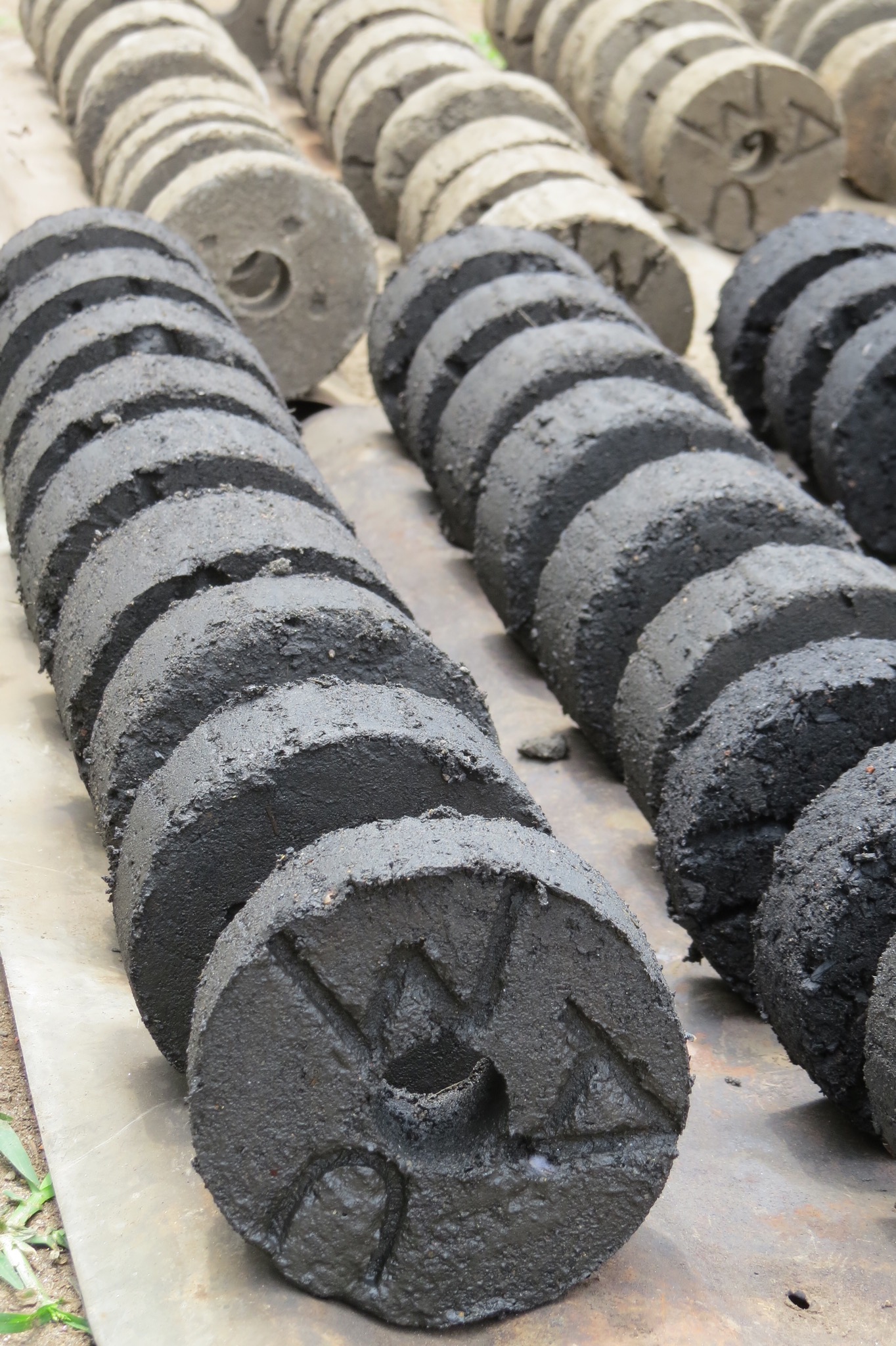 However, leaving was made even tougher than anticipated because the Land Rover 'Death Wobble' made a dramatic reappearance.
As we left Kasese it repeatedly tried to catapult us off the road as we headed for Entebbe and our flight to Zambia. It seems the local bush-mechanics in Kasese didn't solve the problem after all.
We suffered a nerve-wracking first 100km of our drive until we crawled to a mechanic we'd found previously in Fort Portal.
Despite it being early Sunday morning and pouring with rain, we caught John and his team catching up with a backlog behind closed doors at the 'Stitch & Sew' workshop.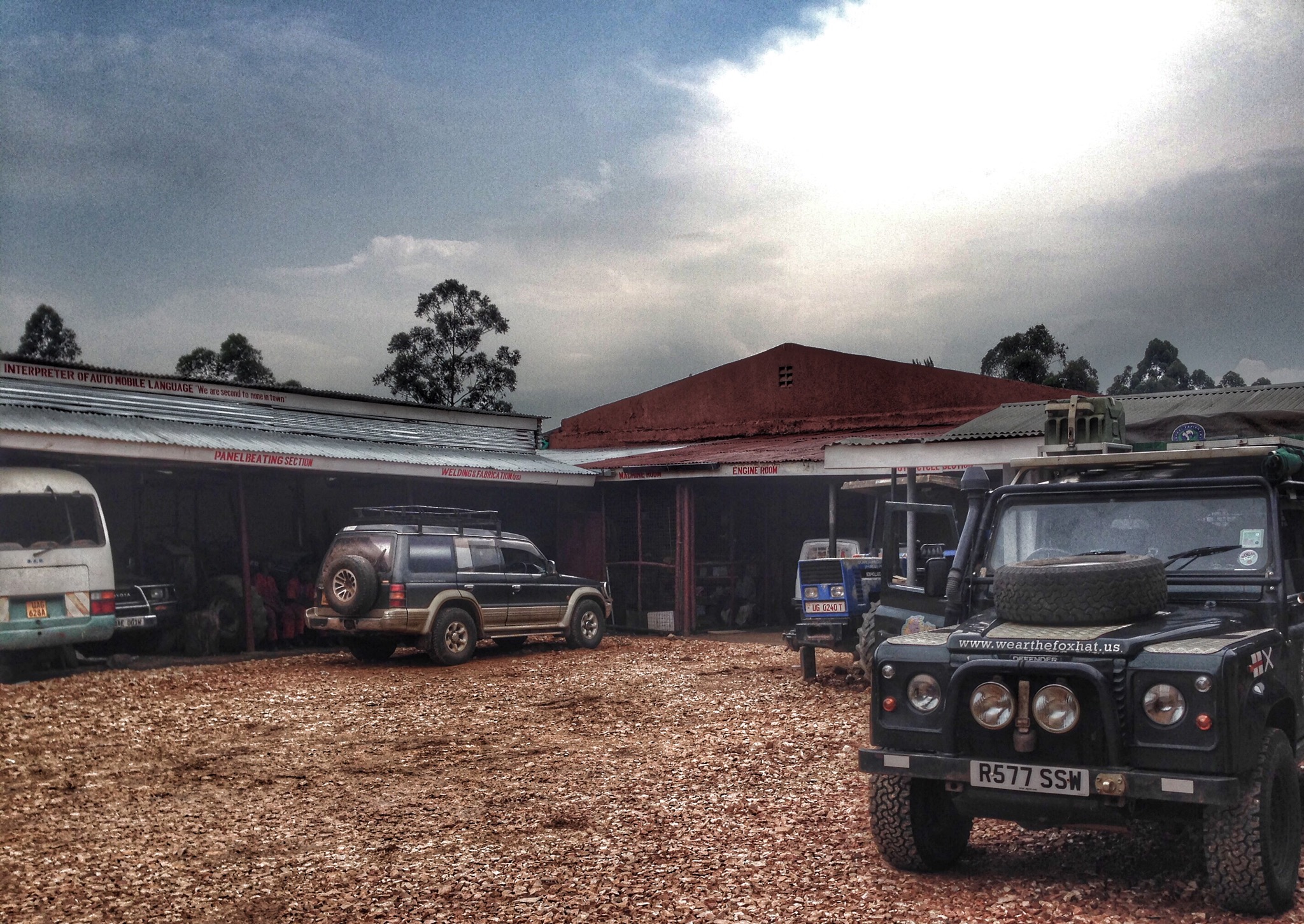 Bizarrely, the workshop is called Stitch & Sew because 15 years ago they started out repairing sewing machines etc. These days they've just been appointed as the exclusive workshop franchise for Toyota cars in Western Uganda. And they're pretty good with Land Rovers.
John road-tested the Landy, stripped the front end down, searched through his Aladdin's Cave spares store, fitted new stabiliser bushes and had us back on the road to Kampala 3 hours later.
All fixed. Driving sweet as a nut. Total cost (for Sunday labour & parts) £22. It doesn't get much better than that.
We were originally recommended to John by Carol who owns the YES Hostel in Fort Portal, a place we'd stayed a couple of times. She's quite a character.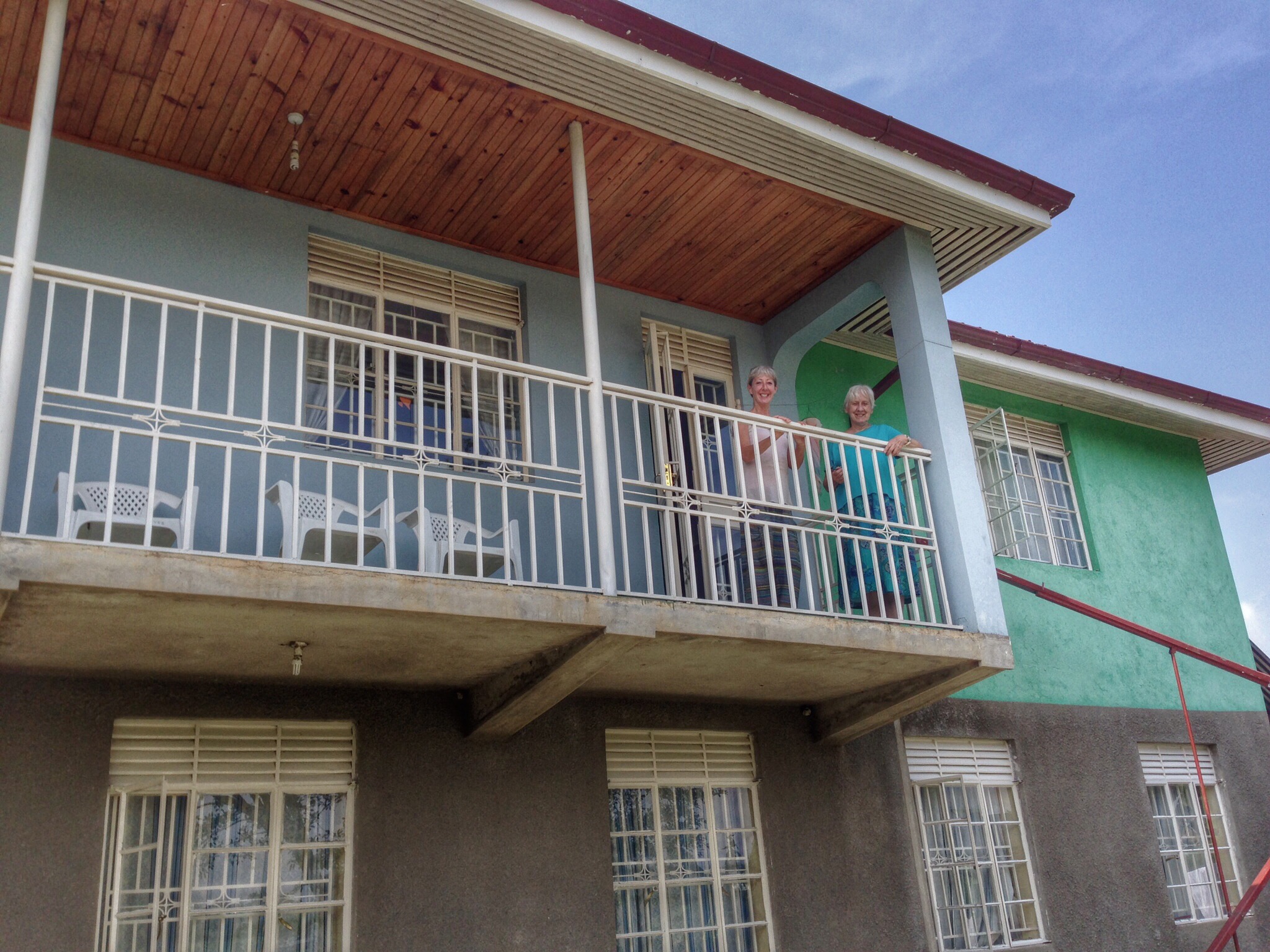 Carol was born in Hawaii. When well into her 40's she gave up her job in Hawaii as a horse-riding instructor to arrive in Uganda 19 years ago. She arrived with 3 suitcases, no money, but a determination to do something worthwhile for a couple of years.
Over many years, on a shoestring, she has built a hostel, school and hospital as an outreach programme for AIDS-affected children.
What a woman. She runs the place single-handed, staffed with children that have been through her school / hospital programme and who've returned to put something back into their community.
Today her Programme cares for up to 300 children & teenagers at any one time.
Despite the sadness every month of burying 3-4 children who cannot be saved, she has a huge number of successes. Perhaps the most prominent of these are pictured on a 'Trophy Wall' in her apartment. The wall is made up of photographs of a few dozen children who she saved and educated. They all went on to university and, having graduated as doctors, lawyers, etc now either work throughout Uganda or send money to support the YES project from their careers in the USA, Canada & the UK.
Some of Carol's stories are heart-breaking. Some are horrific. The vast majority are inspiring. All the money from the hostel and campsite goes to support the programme. If that wasn't a good enough reason to stay there, the fact that the rooms are £7 per night ought to be. Highly recommended. Please support YES Hostel if you're passing through.
Once more able to drive at more than 45kph without the car driving like a shopping trolley with a busted wheel, we got to Entebbe 13 hours after leaving Kasese.
With a day to spare before our flight to Zambia we used the free wifi at the backpackers to start an argument with World Nomads Insurance regarding the equipment theft from our car. They say they won't pay out since the stolen bags were left unattended and weren't locked in the car boot (the Landy doesn't have one).
Apparently, as far as World Nomads is concerned, sitting in a garden 10 meters from the vehicle whilst it is guarded by a policeman in full combat uniform, carrying a semi-automatic rifle is the equivalent to abandoning the vehicle.
Why am I surprised?
Top Tip: If you insure with World Nomads NEVER step outside of your car without taking EVERYTHING with you.
It was good to get to Zambia the following day. We'd come back for a couple of weeks R&R with our pals Brad & Ruth who run Maramba River Lodge in Livingstone.
It was also good to see the place in the dry season. When we were last here the river at the camp was full of water.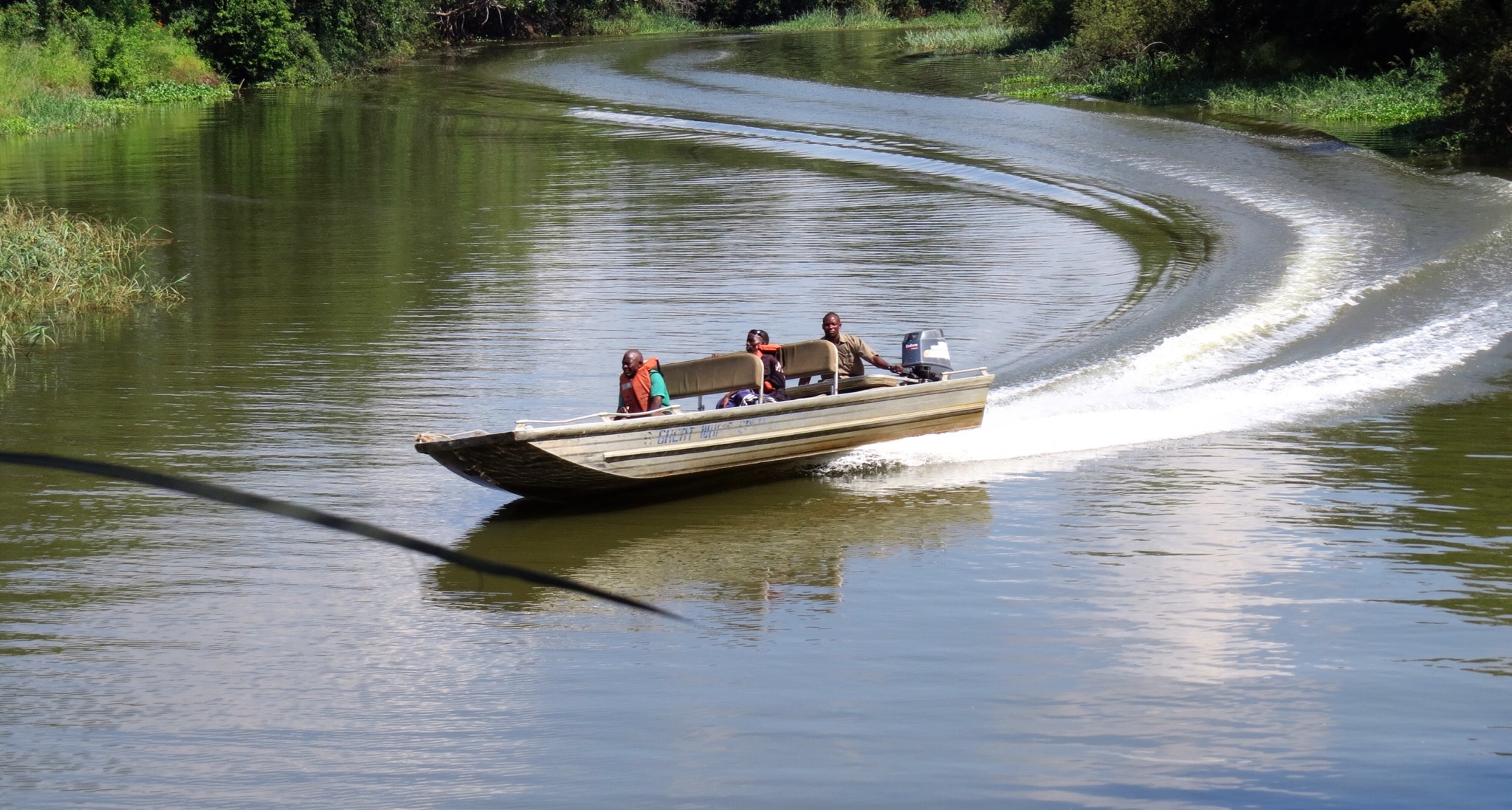 At this time of year the water level is significantly lower and the river is choked with water hyacinth.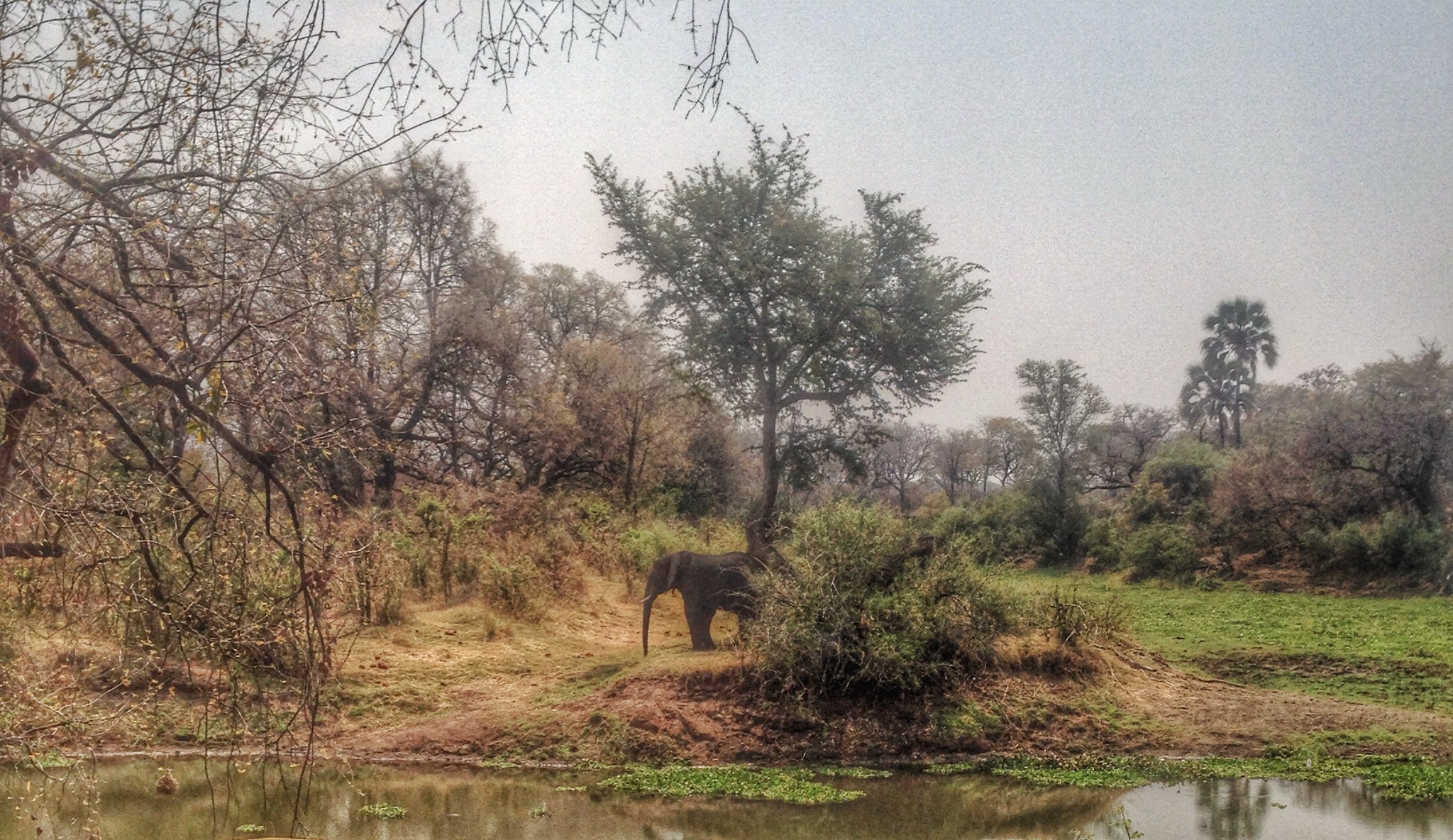 It's also pretty well stocked with crocs, trying to cool themselves in the 40+ Centigrade temperatures. At the water's edge they look like lazy dinosaurs…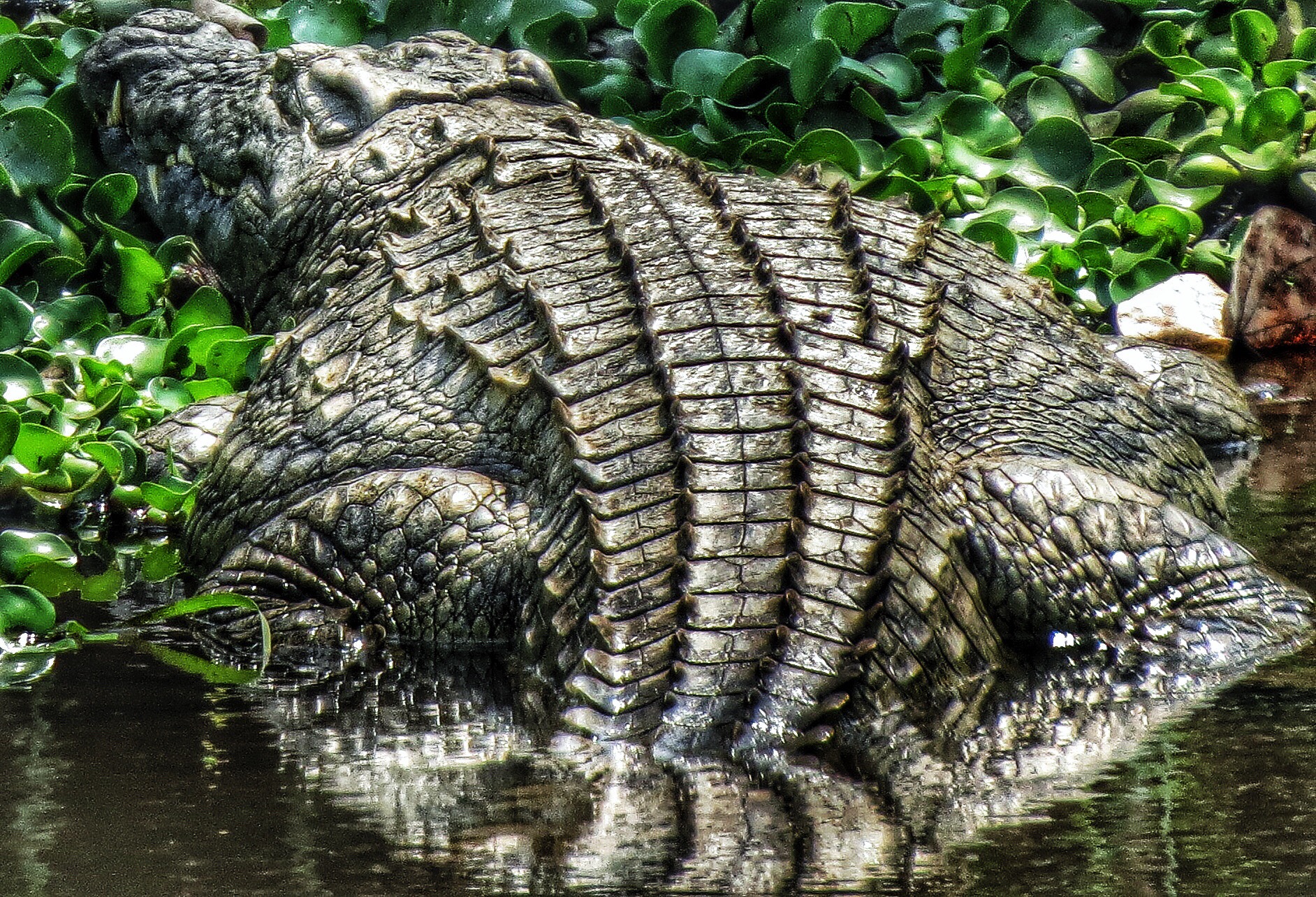 …on the banks of the camp river they're much more menacing looking (it's no wonder they call them 'Flatdogs' out here).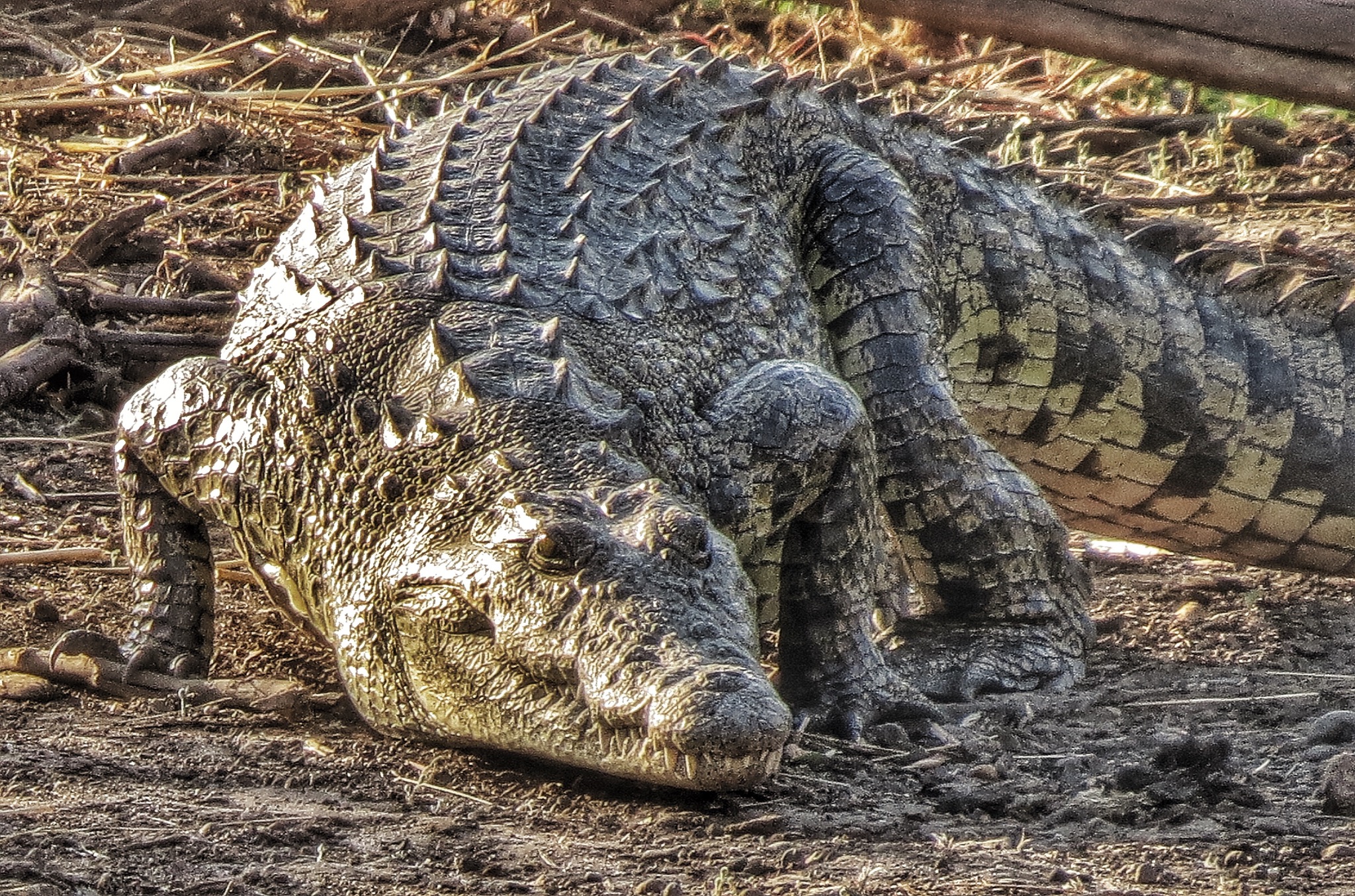 Elephants are attracted to the camp at this time of year due to the dry conditions that make most of the region parched.
They arrive, totally silently, like stealth-dinosaurs, at any time of the day. Most of the time they arrive singly or in pairs.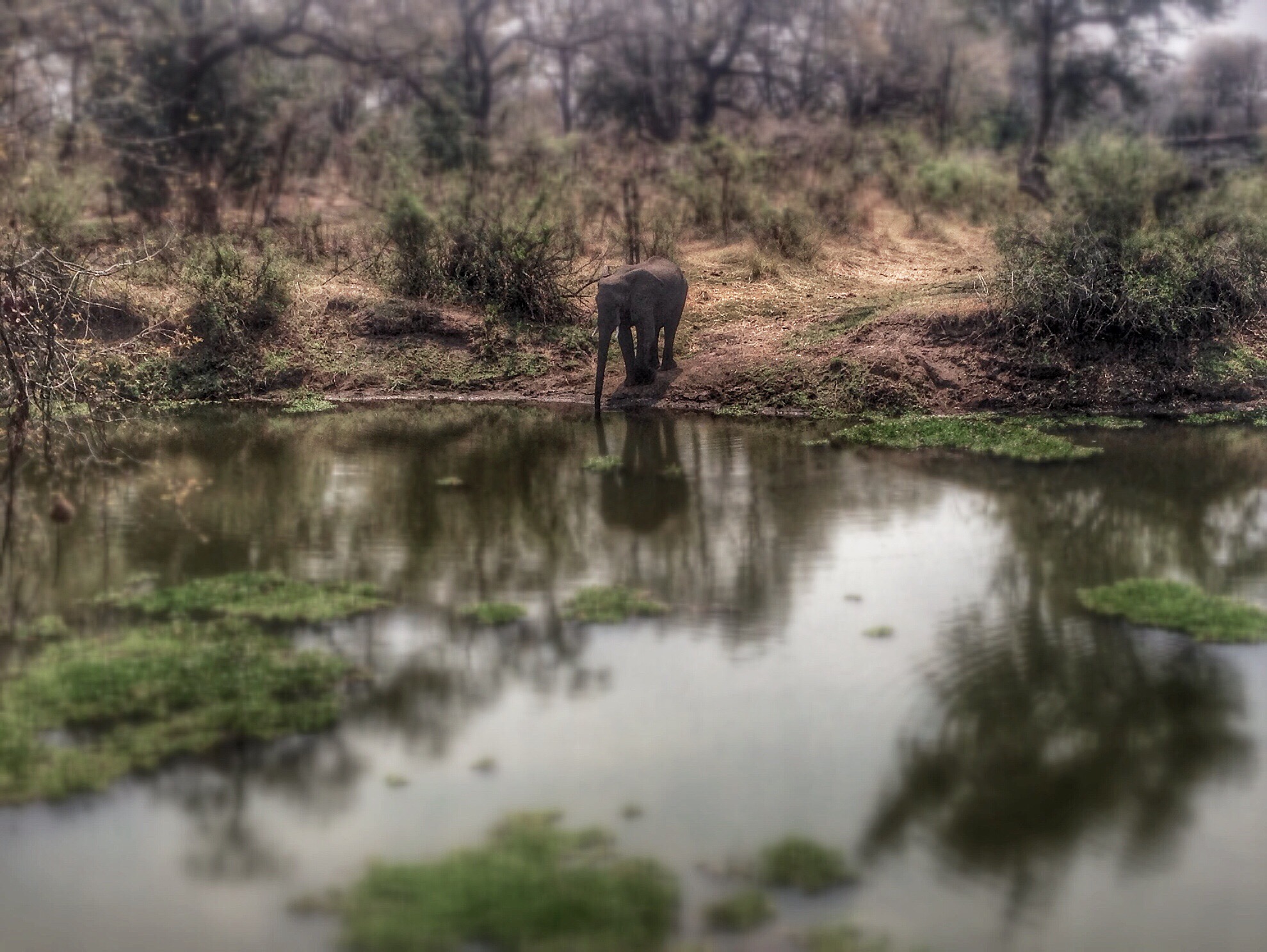 Once in a while they arrive, just as silently, in a herd.
View from The Penthouse: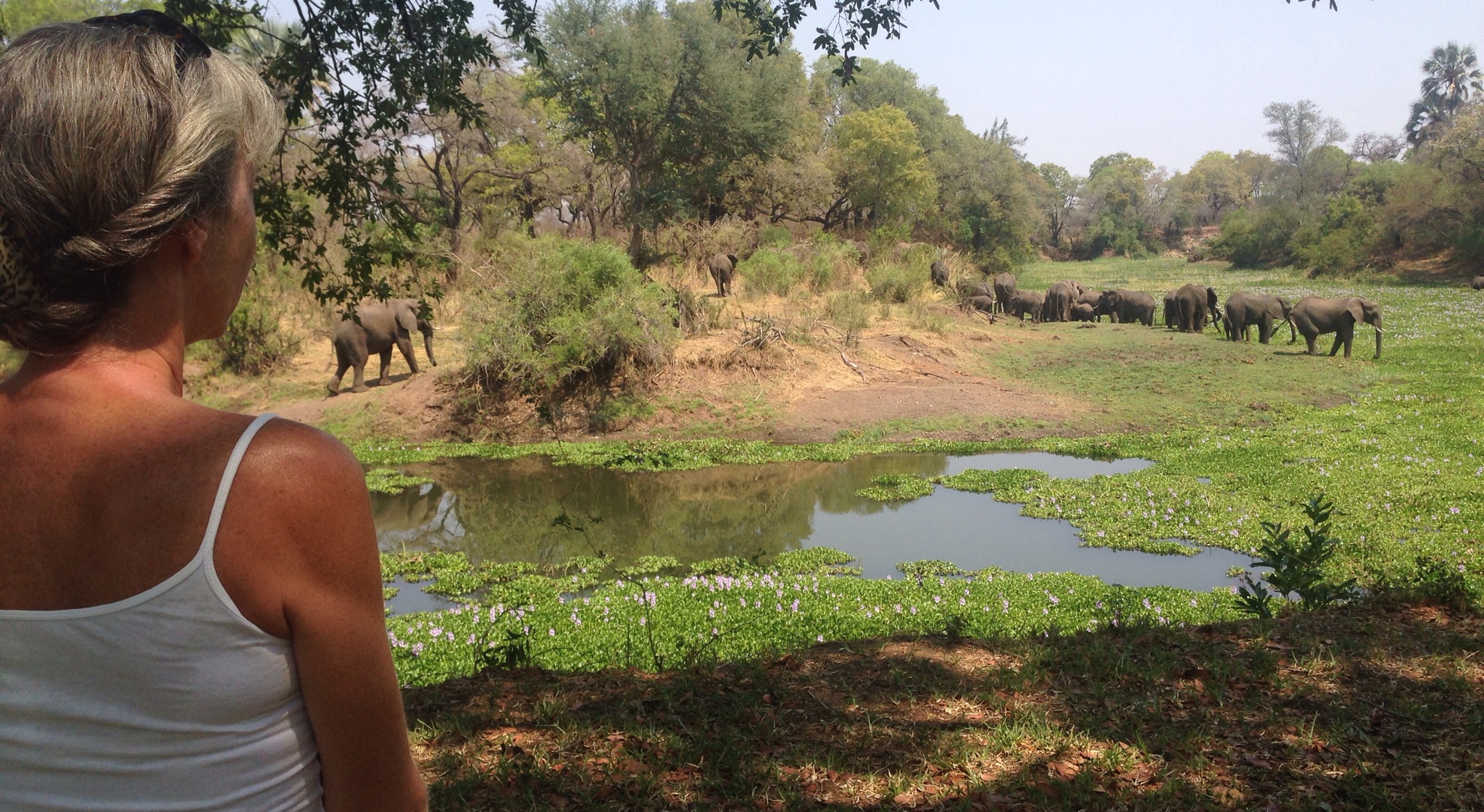 It doesn't get much better than sitting with a cold beer watching the elephants enjoy the succulent buffet of water hyacinth that's choking the the sluggish water.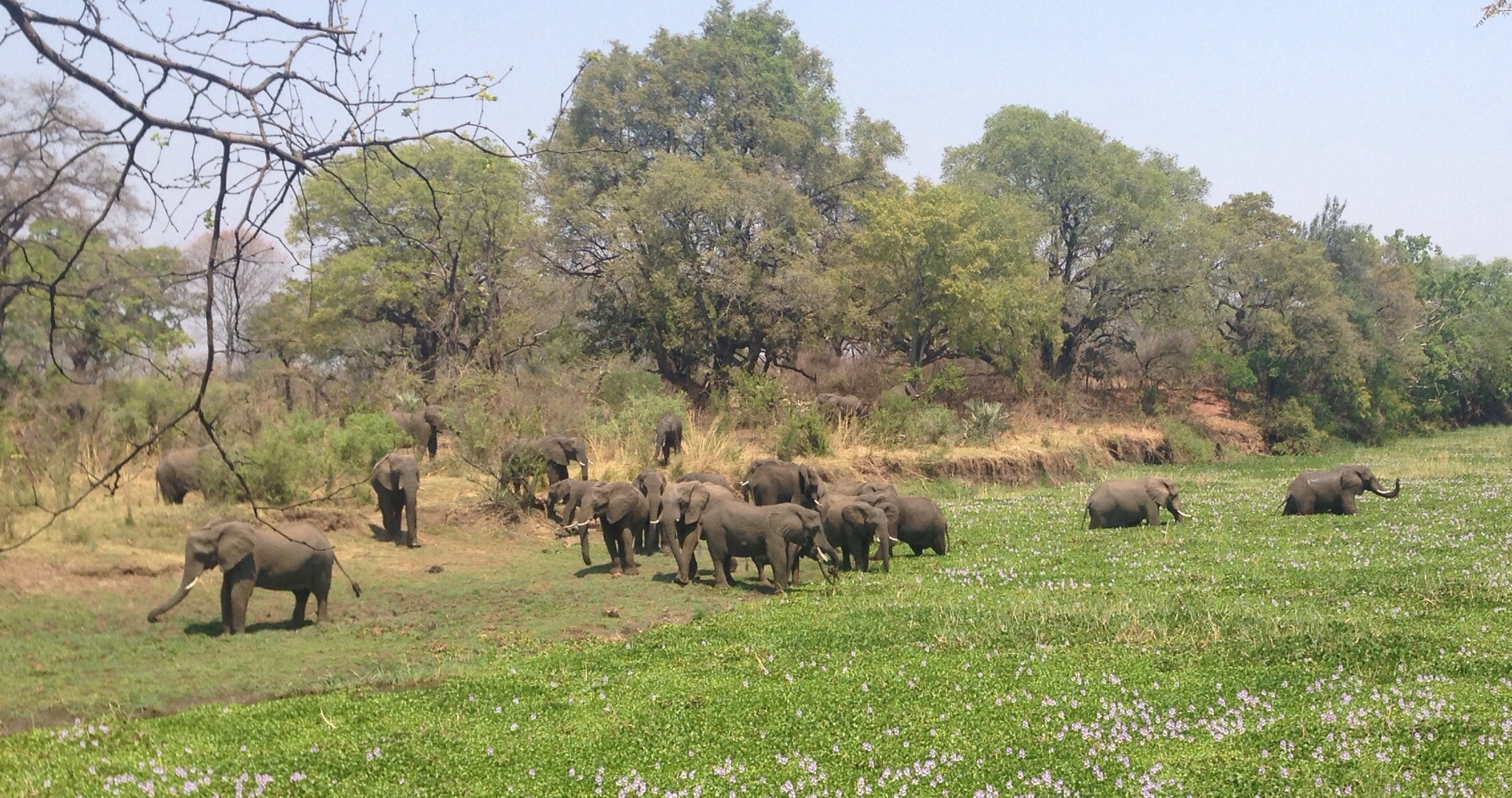 These elephants are far from tame but they have little fear of people. They're intimidating but not particularly pushy or aggressive. They're pretty much fearless and so much in command of their surroundings that they're oblivious to any obstacles in the path to food. When they cross the river they're in the camp itself. Wandering around our tent concerns them much less than it does me…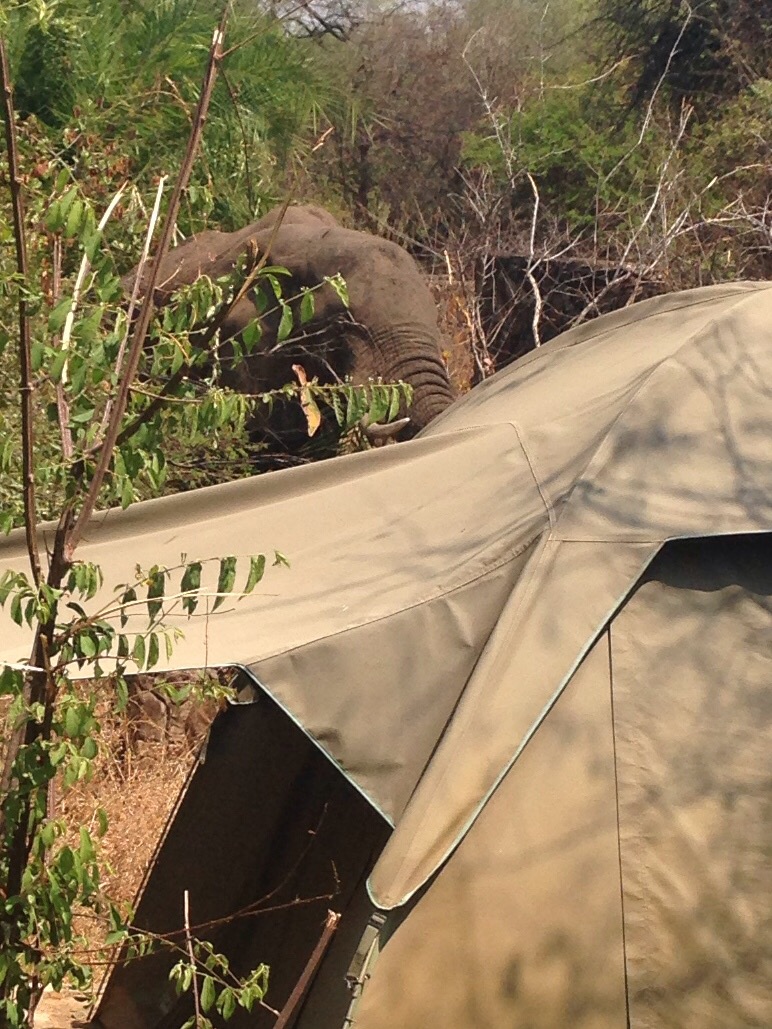 Our camp kitchen is of particular interest. There was nothing to eat in it, but the trees around it must have appeared particularly succulent.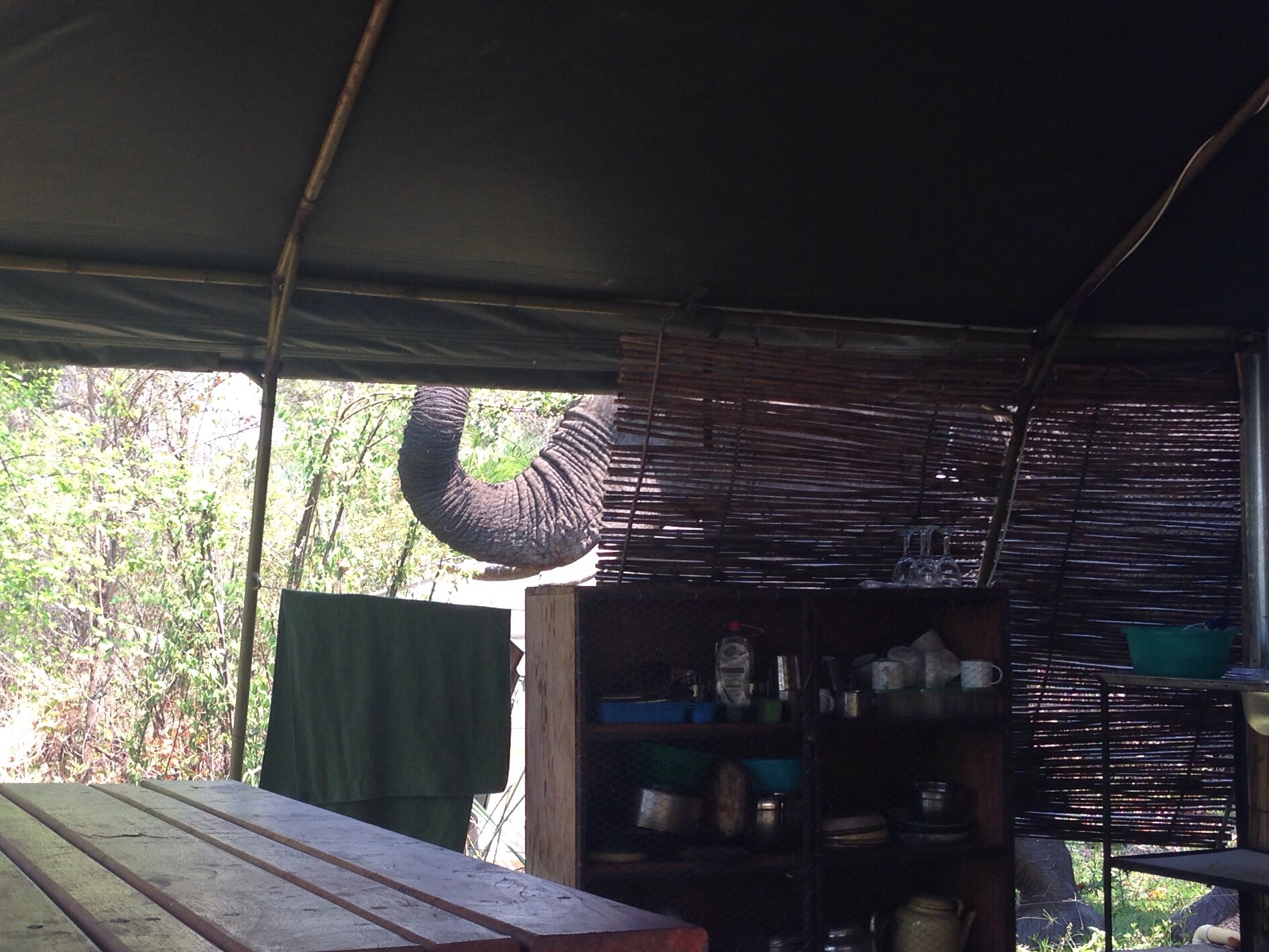 After an hour or so of them surrounding our tent Brad decided he couldn't let them just wander around and knock everything about. You can't just wave arms wildly and shout to scare these big beasts away. Guns are needed.
The sound of machine-gun chatter filled the air as the elephants were driven away from our tent.
Nothing to worry the WWF with though – one of the machine guns fired paintballs, the other fired a few live volleys into the air just to add to the orchestra.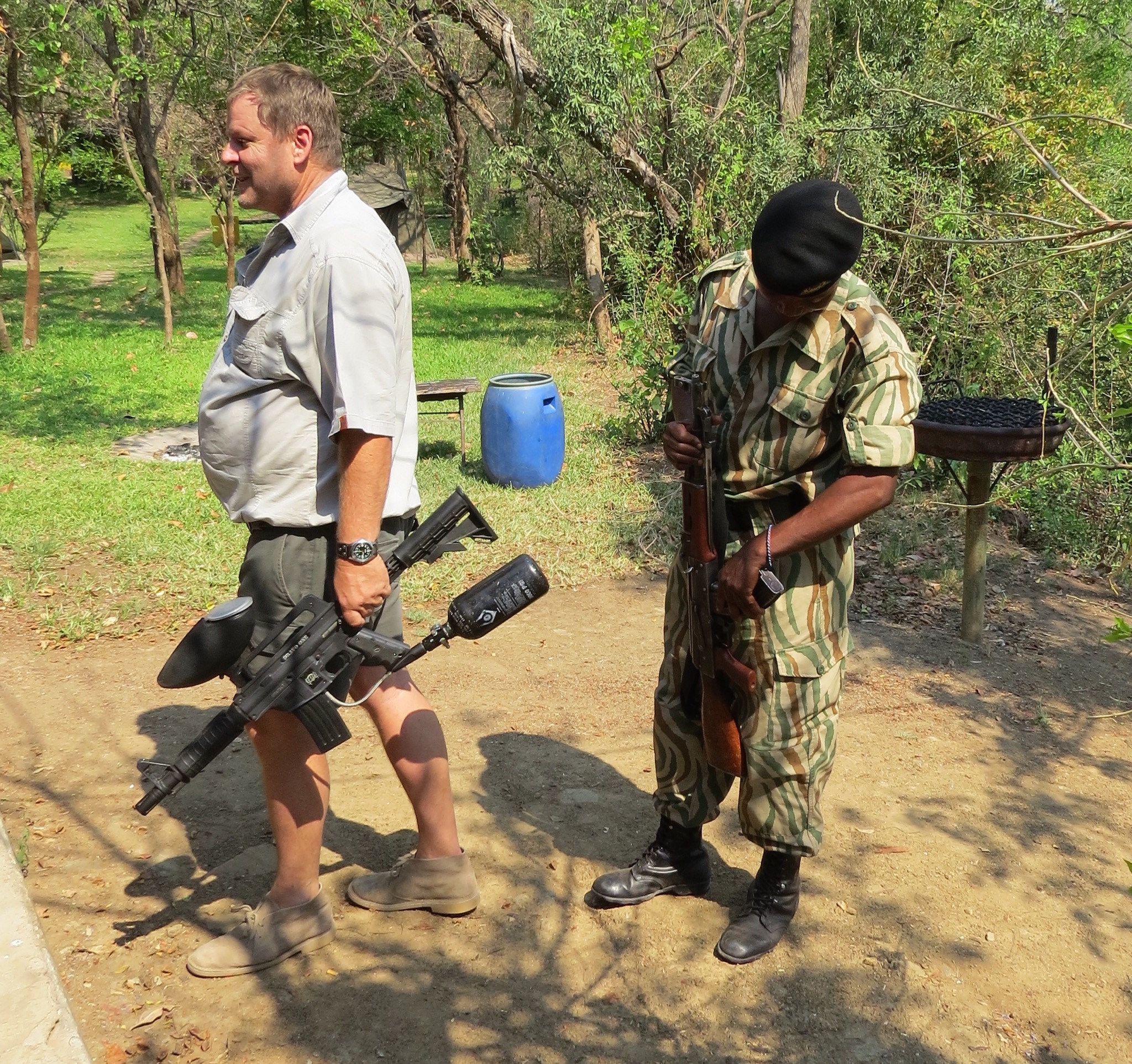 Elephant spotting was pretty much How we occupied ourselves on a typical day at Maramba – although not all the elephants we spotted were huge.
Our return visit to Livingstone was kept to a very lazy tempo. Actually bone-idle really. We hardly left the camp, venturing into town only to buy one or two supplies and to try and catch the steam train (owned & restored by the artist David Shepherd)…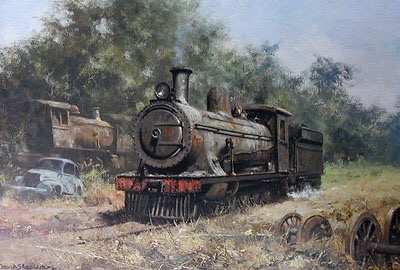 …as it whistled past a couple of times a week.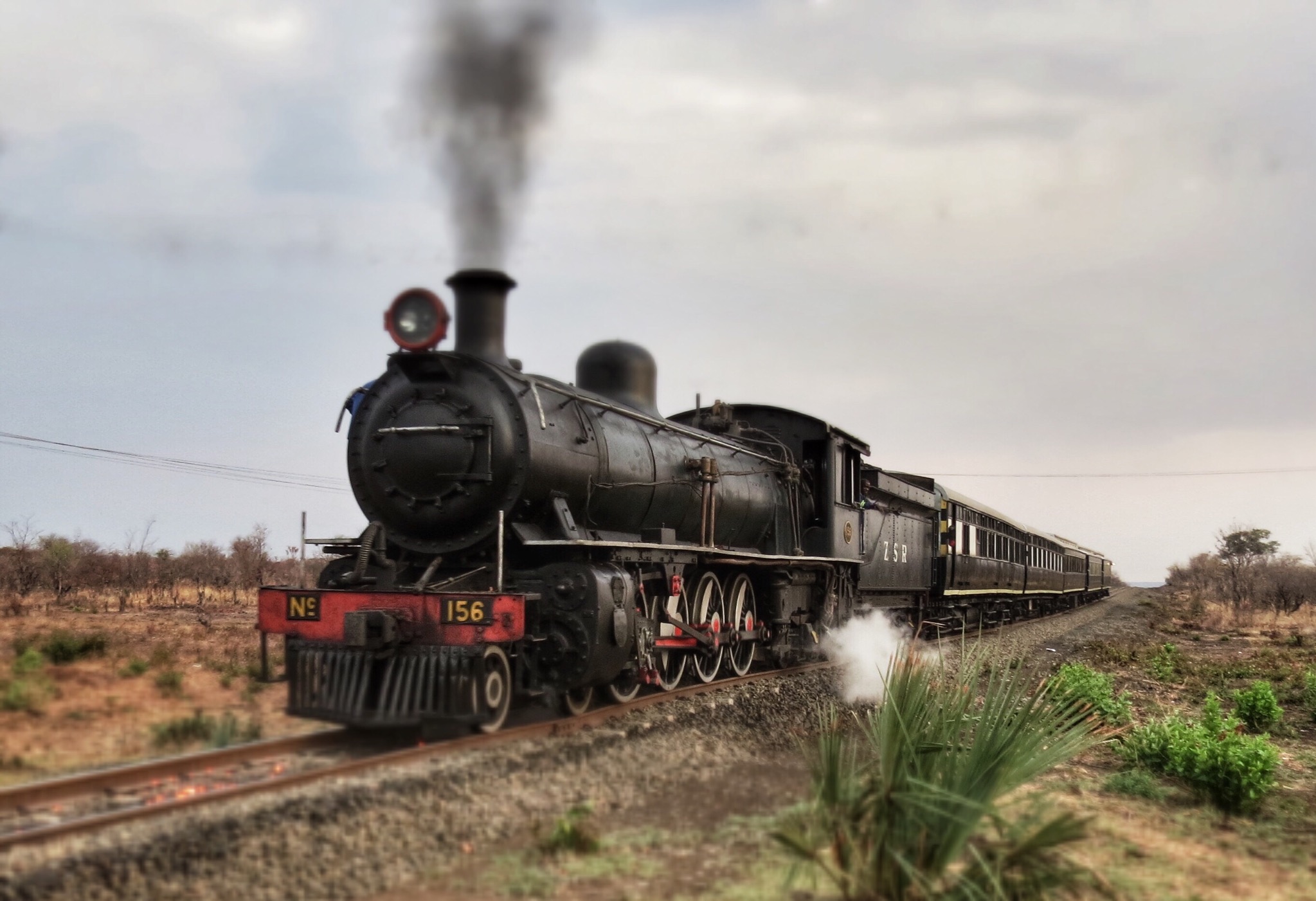 It was odd travelling without the car. It was odd not being in the rooftent. It was particularly odd not having to ferret around catering for ourselves. It felt like a holiday – I hadn't realised how much we needed one.