It was difficult to leave Jinja (the town isn't anything special, but The Nile is beautiful).
Camping on the banks, with early morning views like this from The Penthouse made us want to stay longer.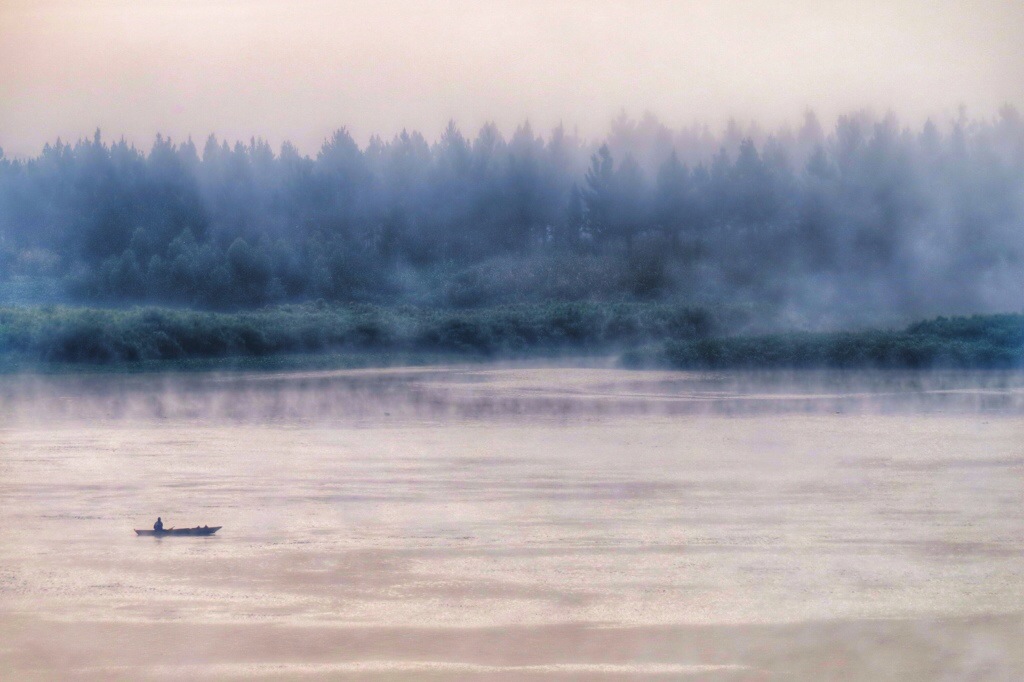 We didn't stray far from the camp, or the bar. But why would you…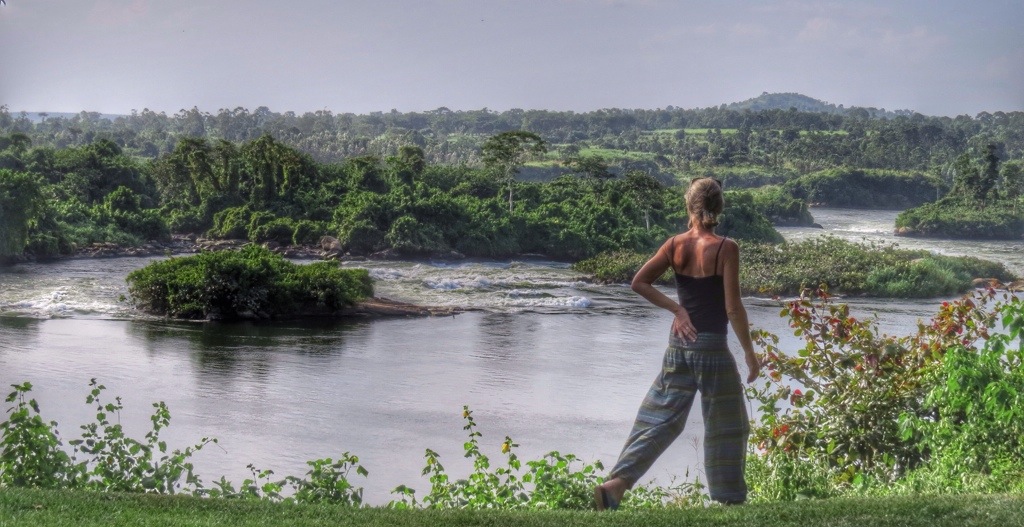 There's always something going on to sit lazily and watch for a couple of hours. Whether its the locals precariously fishing on the edge of the boiling rapids…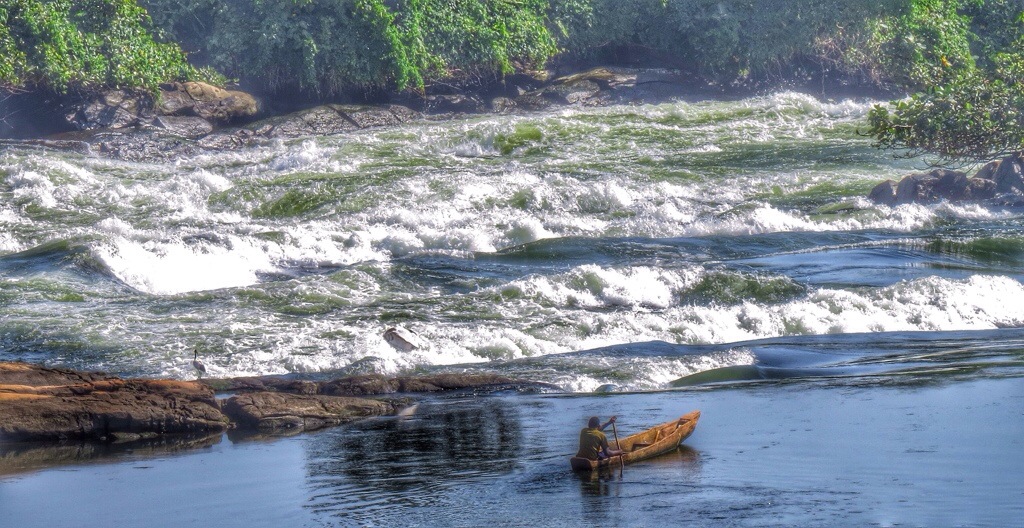 … or the more professional fishers actually fishing in the rapids…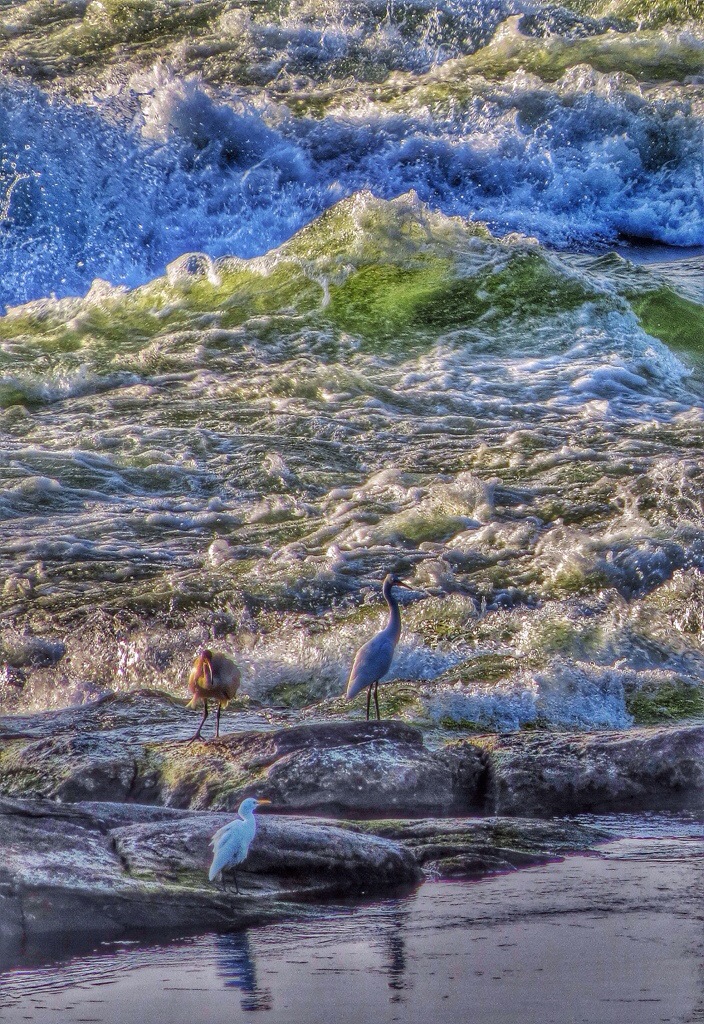 We were fortunate to meet Samir, a environmental documentary film-maker / photographer from Nepal and his girlfriend Manisha who's studying in Boston, but on a break for a few months working in Kampala.
They were taking some publicity pics for the Lodge / Camp and took a couple of shots of us camping. Way out of our league when it comes to equipment and out-and-out skill.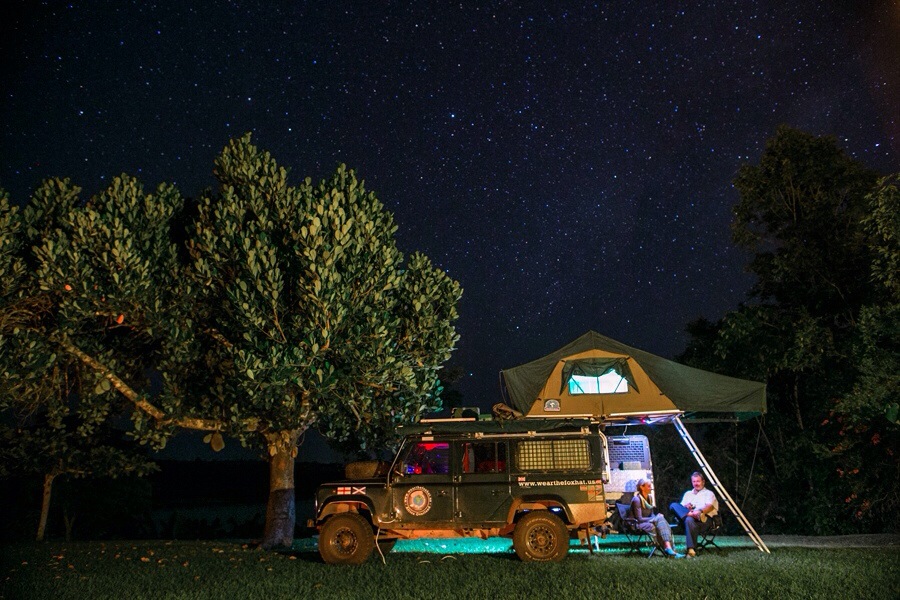 A fascinating couple with a tremendous portfolio of photos and films they have made in the remotest areas of Nepal. So good in fact that we met up and stayed with them at The Mother Teressa Reach-out Centre for AIDS victims in Kampala a few nights later. While we watched some of Samir's stunning films (drinking his toe-curling Screwdriver cocktails) Manisha made us a Nepalese Chicken Curry. A great way to spend the evening and we wish we could have stayed longer with them.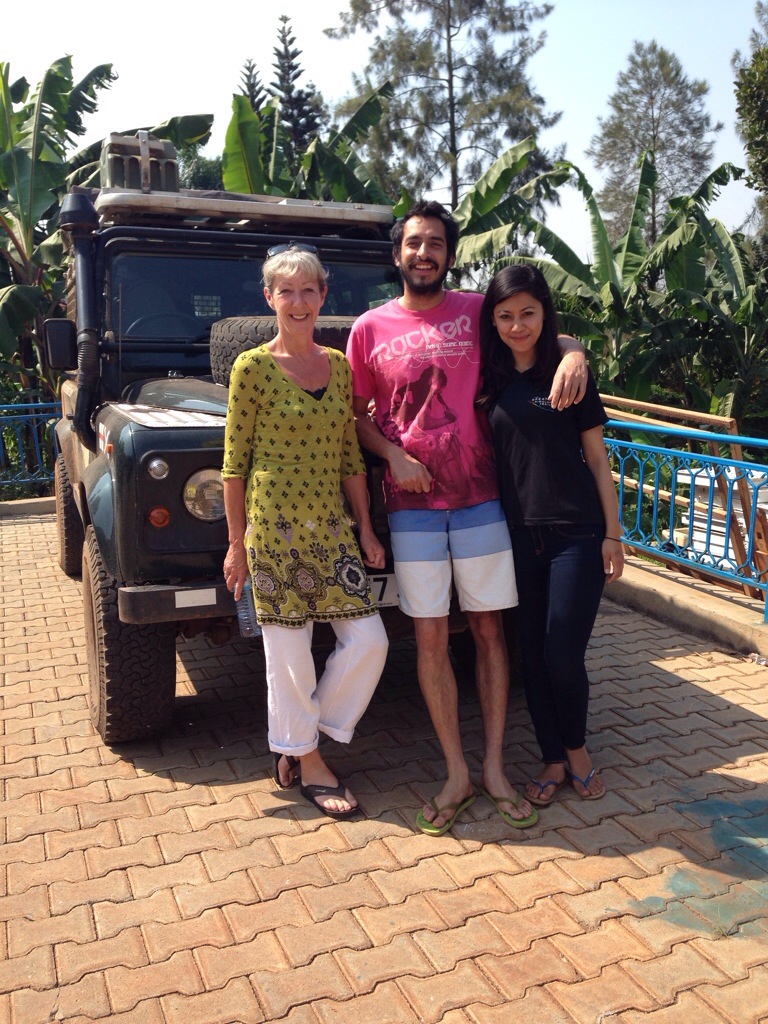 But, we had to get on. We'd planned to be in Kasese 3-4 days earlier but had been distracted. It was time to get back on programme.
We took the road through Kampala City centre as we had decided to take the S Western route via Mbarara rather than West via Fort Portal.
Kampala was mobbed. The cars take any route they want round (or across) roundabouts; the motorbikes try to dodge the cars and weave between them without ending up as bonnet ornaments; the cyclists are prepared to dismount and pass their bikes over your roof if it makes their route 10 seconds shorter; and I'm sure the pedestrians would just get into the car if you left the doors unlocked.
Almost all the motorbikes are small 125cc Chinese / Indian built machines. Terrible. But it doesn't stop them being used to transport anything imaginable. Amongst other things, we've seen bikes loaded with 3x50kg sacks of charcoal; bikes with 5 people on them (they're used as taxi-bikes, called Boda-Bodas); bikes with a dozen 8ft (3-metre) planks of wood strapped across the back seat; bikes towing a dozen 5-metre lengths of steel reinforcement through heavy traffic; at least 5 different bikes with a full 3-piece suite of furniture on the back of each; and a mobile butcher delivering live birds…
Hanging around in Kampala traffic, it was inevitable that as soon as we got out of town, onto the open road, away from the workshops, another mechanical failure should strike.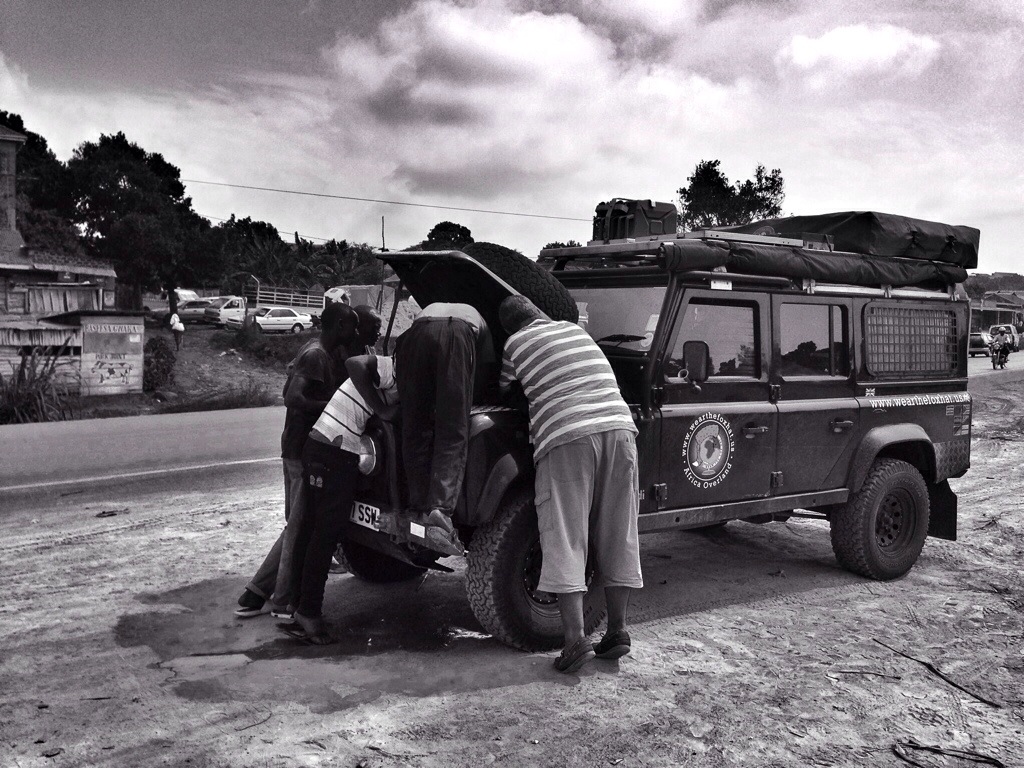 This time it wasn't too serious (although the regular crowd of 'helpers' materialised and were soon all over the car). The bolts had come out of one of the pulleys on the fan / Aircon belt (don't ask me which one, I don't know and by that point couldn't care less). The belt had also stripped when the pulley fell off. Fortunately I had a spare belt, a local guy found a couple of bolts that fitted and we were on our way again within an hour (a record for us).
Those of you who we have spoken to recently will know that actually I'm behind on the blog and we've been in Kasese with the Amaha We Uganda team now for 2 weeks.
So, a quick summary of the rest of our trip to get here. We drove about 300km through agricultural land and numerous tea / coffee plantations…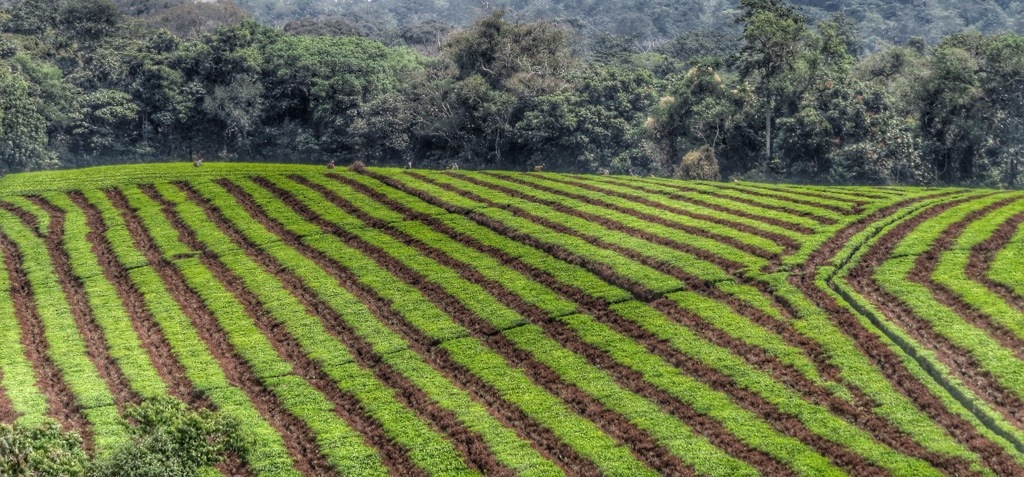 …to Mbarara, a lively, scruffy town, expanding rapidly (although not always perhaps safely)…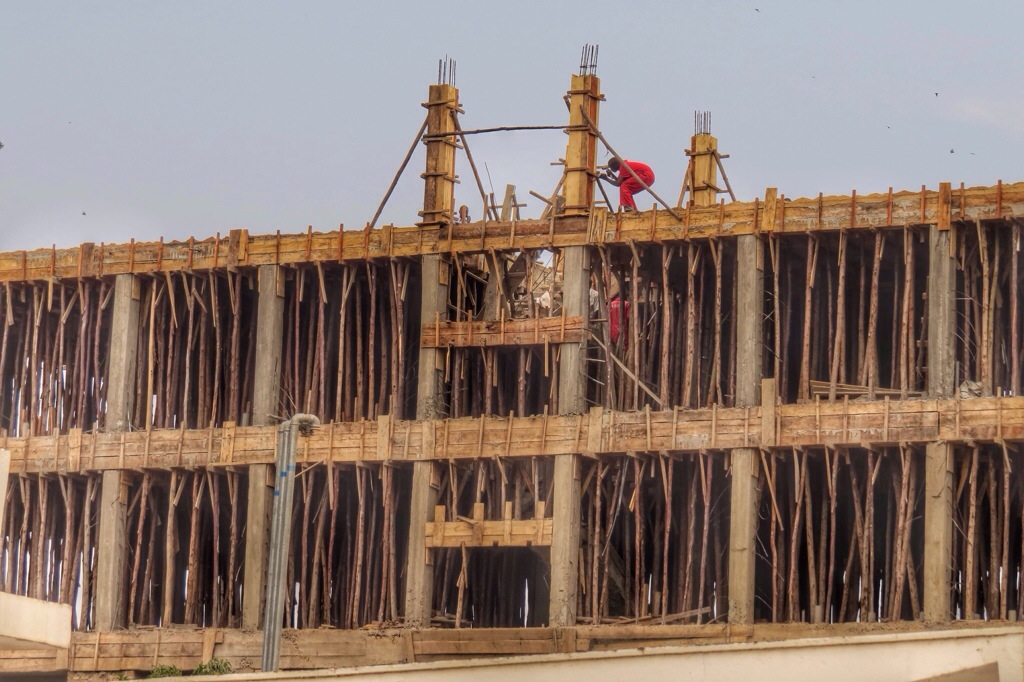 In Mbarara we heard that there had been some major tribal violence the previous evening in the Kasese District and the region about 40km north west towards Congo. In 8 coordinated attacks 60 rebels, 23 policemen and 20 'civilians' were killed over a 5-hour period.
We were a bit nervous about travelling the remaining 150km (especially after being fairly close to the area where 80 people had also been killed in Kenya while we were there) but were reassured by the AWU team that all was calm in Kasese itself, that we would be staying in a remote area within the Rwenzori Mountains and that a lot of the rebels had been rounded up.
So we carried on and everything has subsequently proved to be as calm as we were told.
Other than that, the trip was pretty uneventful. The usual assortment of lunatics on the road, the usual potholed, rutted, bone-shaking tar stretches, the usual washed out tracks, and the occasional unforeseeable obstacle…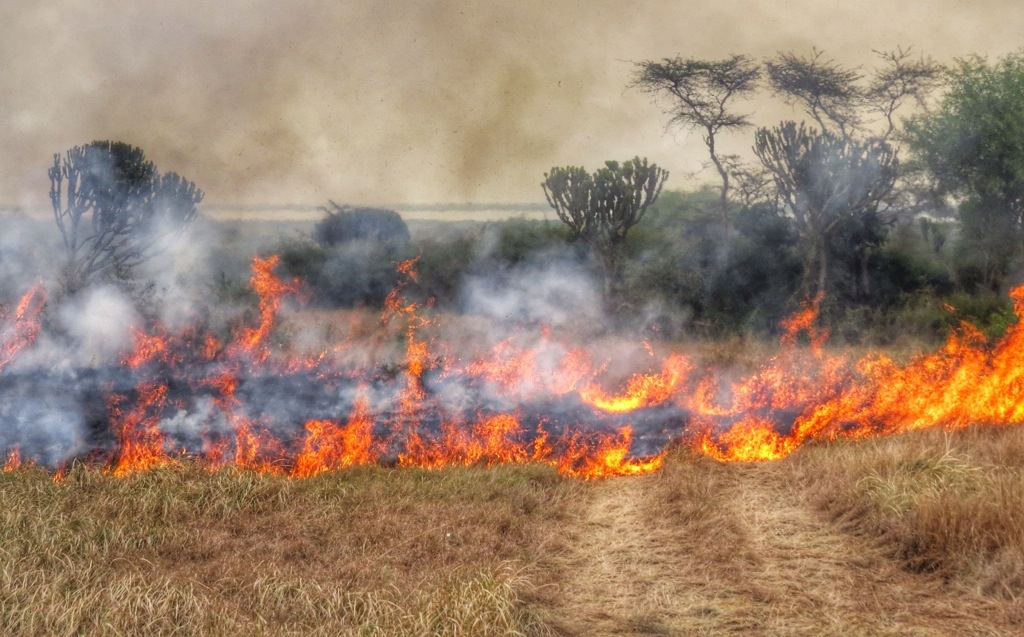 But eventually we made it, to a warm welcome from the AWU team and a beautiful, remote View From The Penthouse of the Rwenzori Mountains (the 'Mountains of the Moon').