We've made a decision about what to do with about 'Triggers Broom' – the Land Rover.
Leaving it here in Zambia to have Nene Overland's rusty old bodywork replaced will give us an opportunity to fly home for a few months and getting it restored here in Africa will be much cheaper than using UK workshops charging £70-£100 an hour ($100-$150).
Fortunately there is a specialist in this part of the world. Foleys Zambia is owned by Nick Selby and he's done some good work for us over the last couple of years each time we've passed through Livingstone. Nick's got replacement doors, bulkheads and body shells that he can use so, having had the chassis replaced in Uganda, Trigger's Broom is now going to have the body replaced in Zambia.
That decision made, we had a few weeks to get ourselves organised and the opportunity to head back down to Hwange National Park in Zimbabwe for about a week. That also meant we would be able to re-enter Zambia on the new ADAC Carnet and therefore discharge the expiring RAC Carnet.
We've amused ourselves recently lazing around the Maramba River, fascinated by the industrious ant colonies as they continually stock their larder…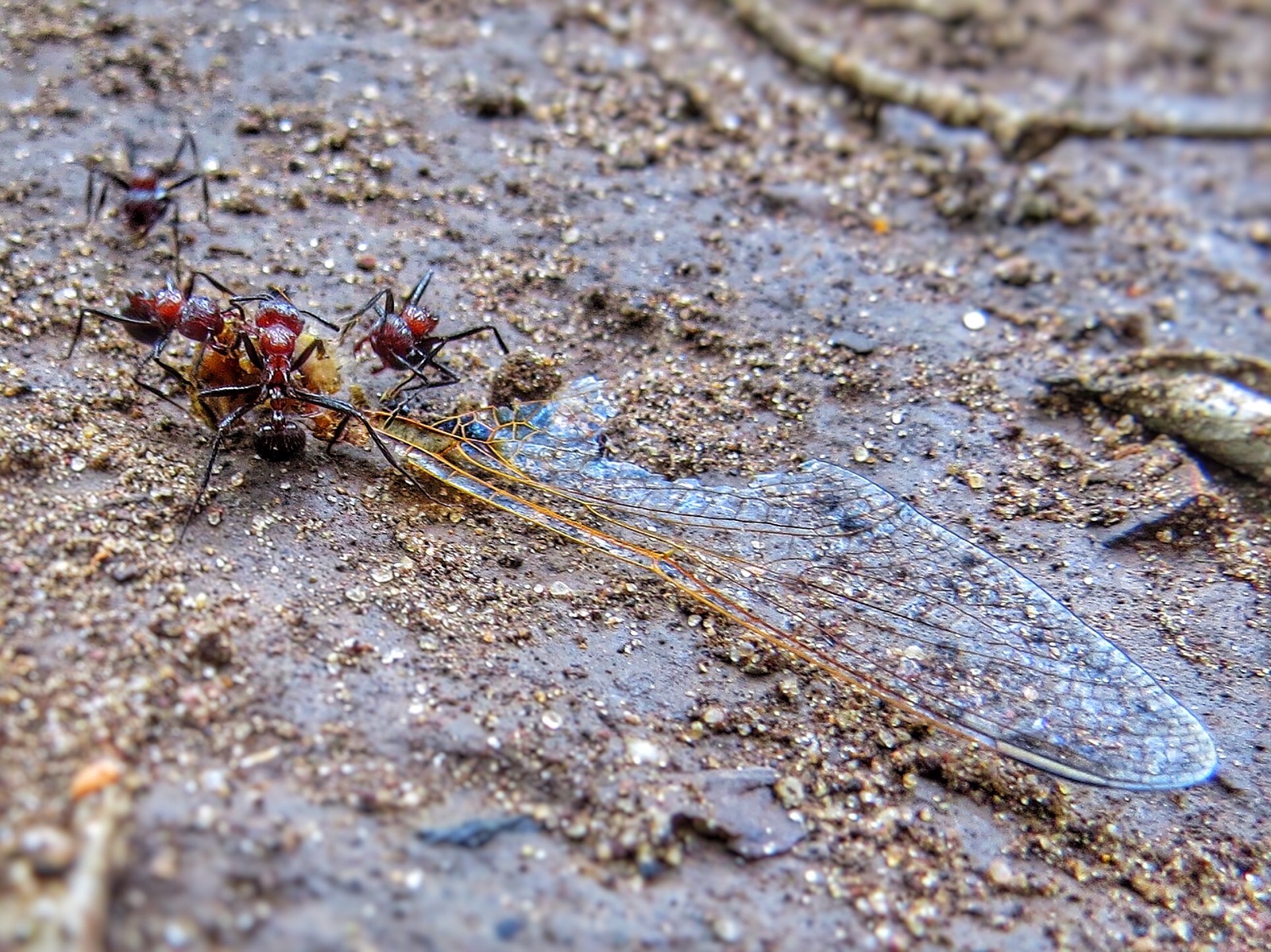 …enjoying the full 'Sense-around' experience of hippo pods farting & chomping their way through the water grasses, stalked by crocs menacing the camp's riverbanks…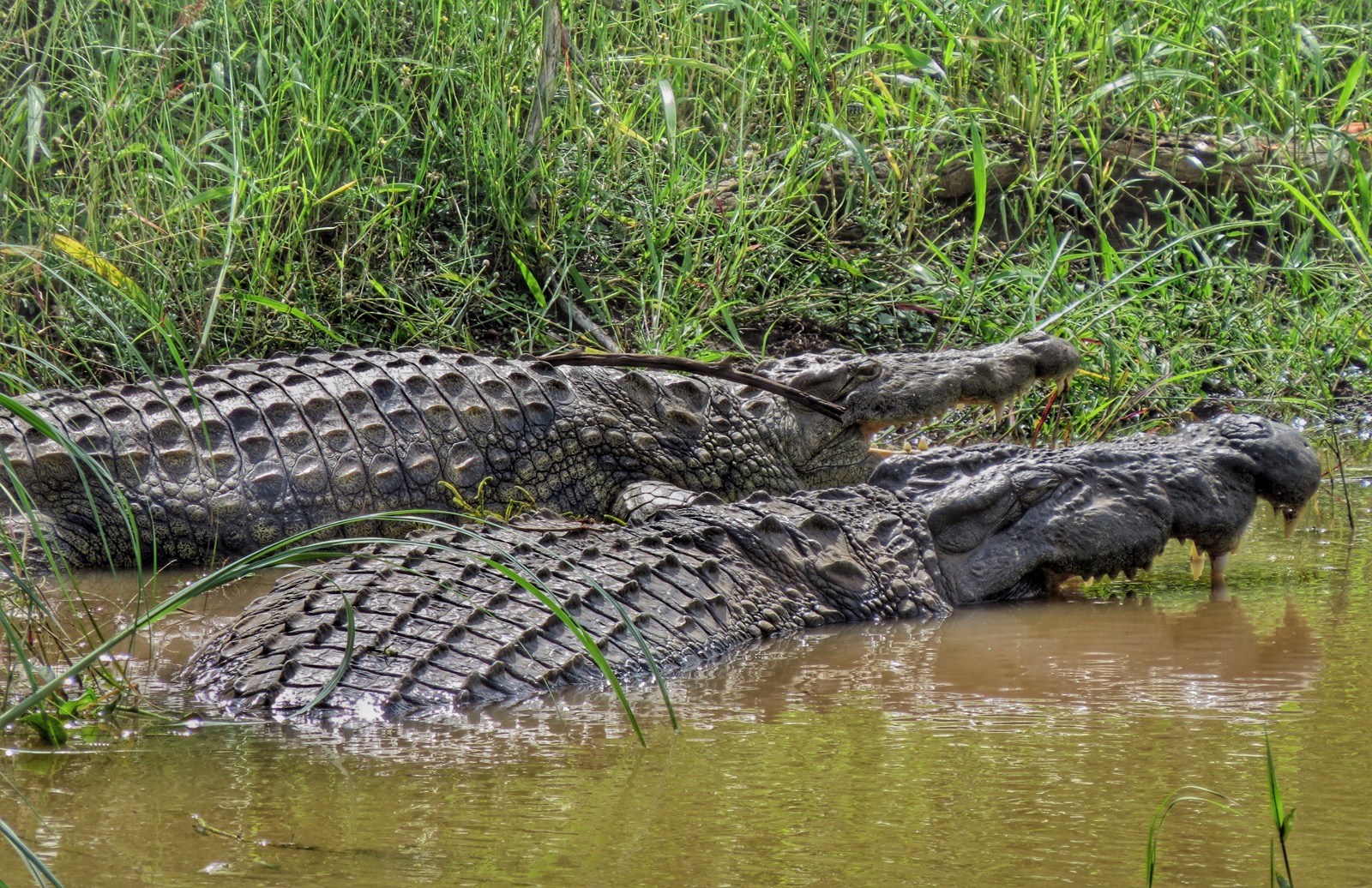 …and we've spent hours watching the numerous birds and butterflies that visit us constantly.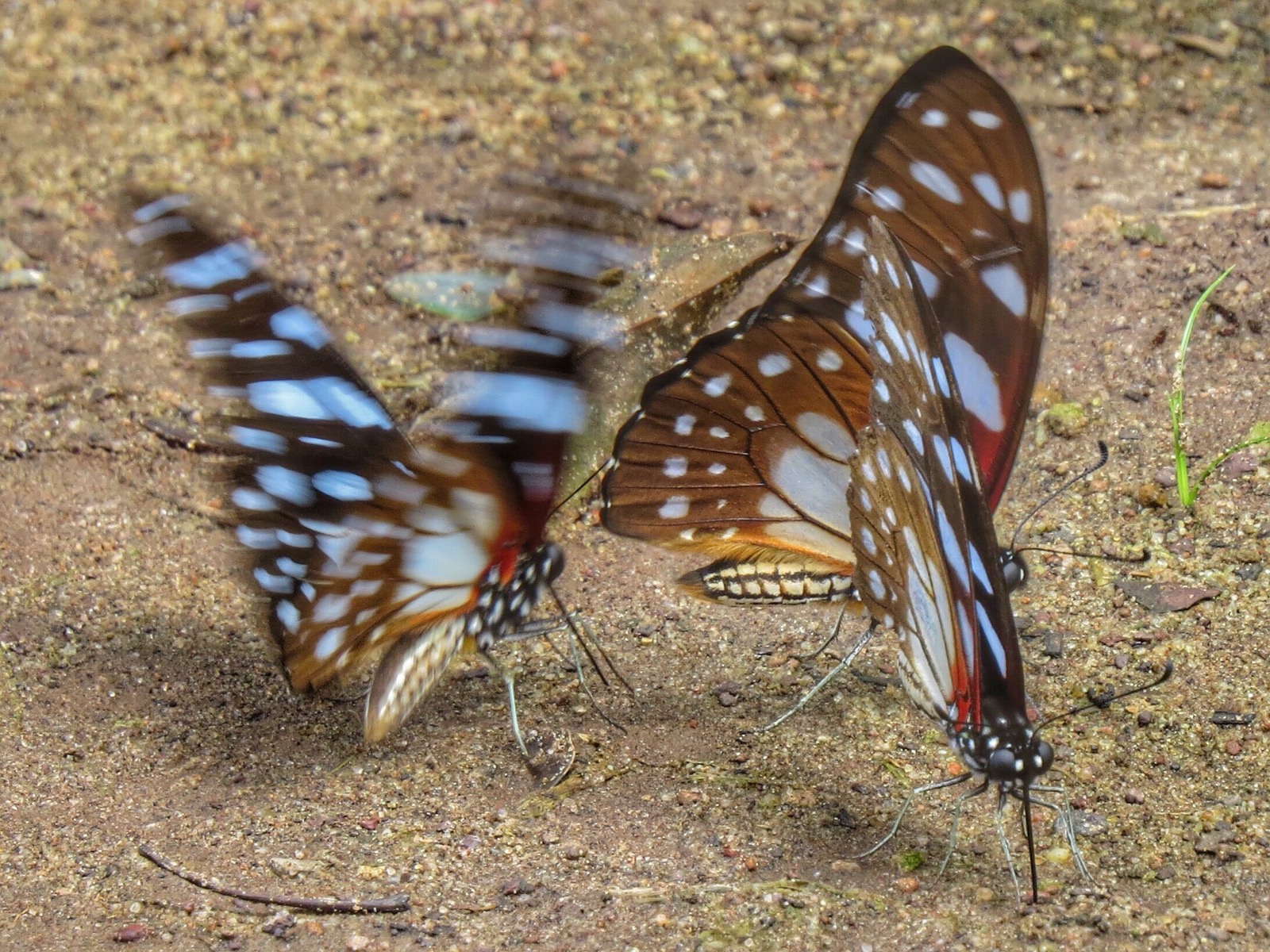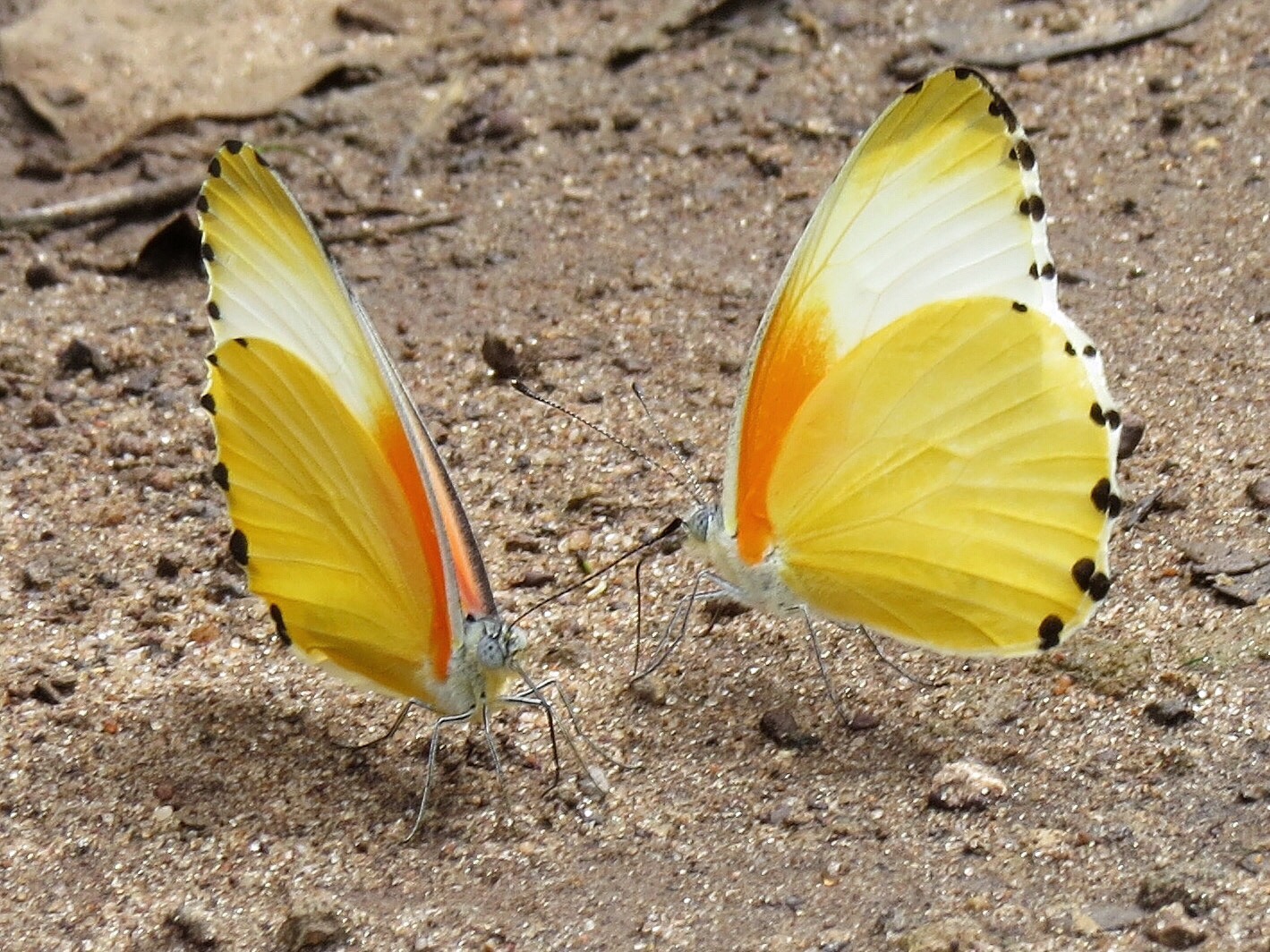 A few of the staff here at Maramba have expressed an interest in the Fuel Briquette project that Helene developed with AmahaWe Uganda in Kasese and they pressed us to meet with some of their community leaders in the villages and compounds of Livingstone.
We made up some quick, simple literature and selected some photos to show people on the iPad. Thinking we were just going to meet one or two interested representatives, we set up meetings over a couple of days and were surprised when each of the groups we met ranged from 12-35 people wanting to learn more.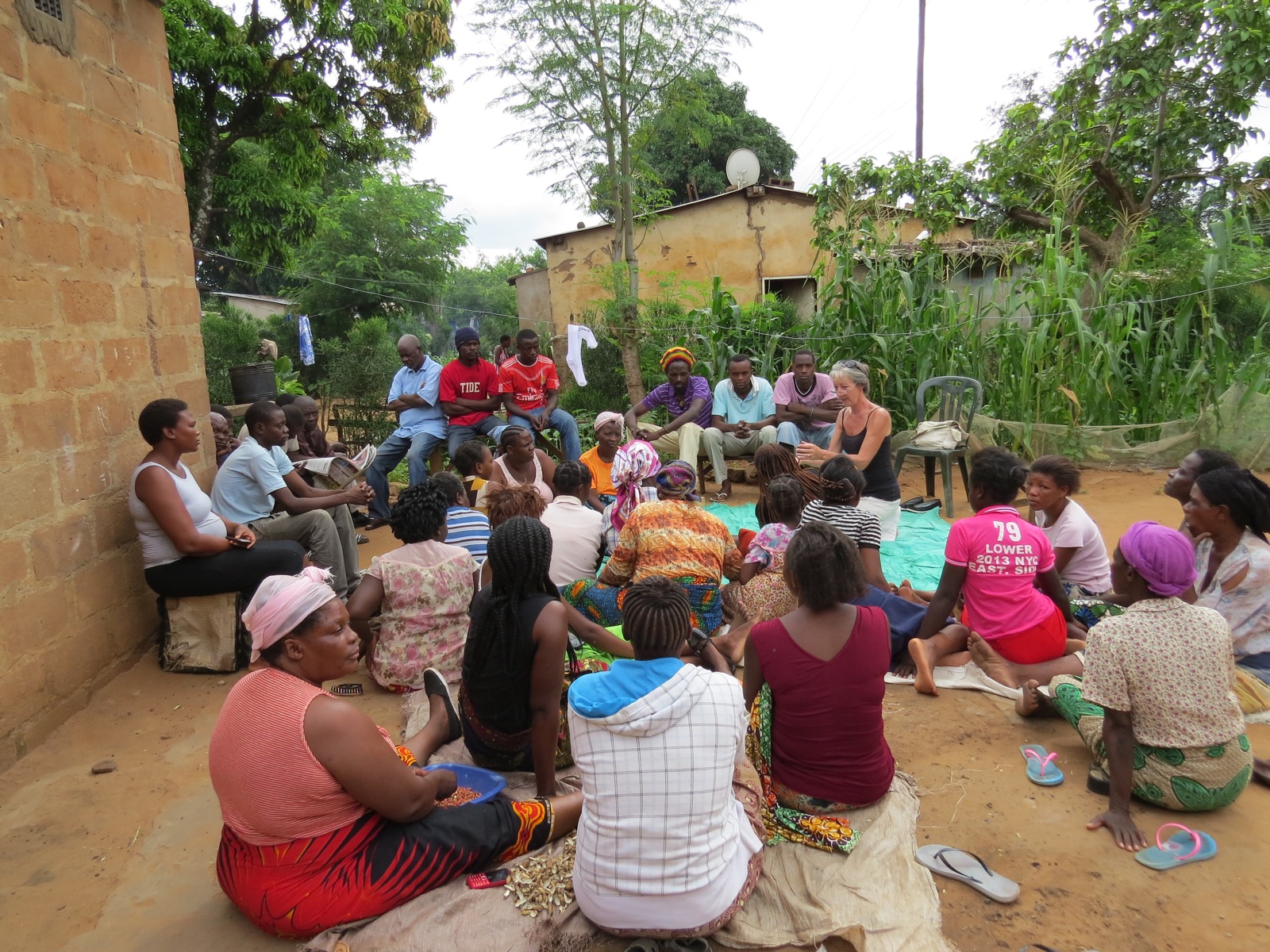 They certainly seemed really keen. For the poorest of the communities, that exist even within the wealthy district of Livingstone, a sack of charcoal costs the equivalent of 5-7 days wages (if they're fortunate enough to have paid work!).
Whilst we're down at Hwange, each of the groups we met are going to collect the materials needed and some basic equipment so that as soon as we return we'll meet again for a couple of sessions of training in Fuel Briquette making.
That's certainly something to look forward to.
One last night in camp at Maramba River Lodge and as a crashing thunderstorm passes over us, we're left with a beautiful sunset.
View From the Penthouse: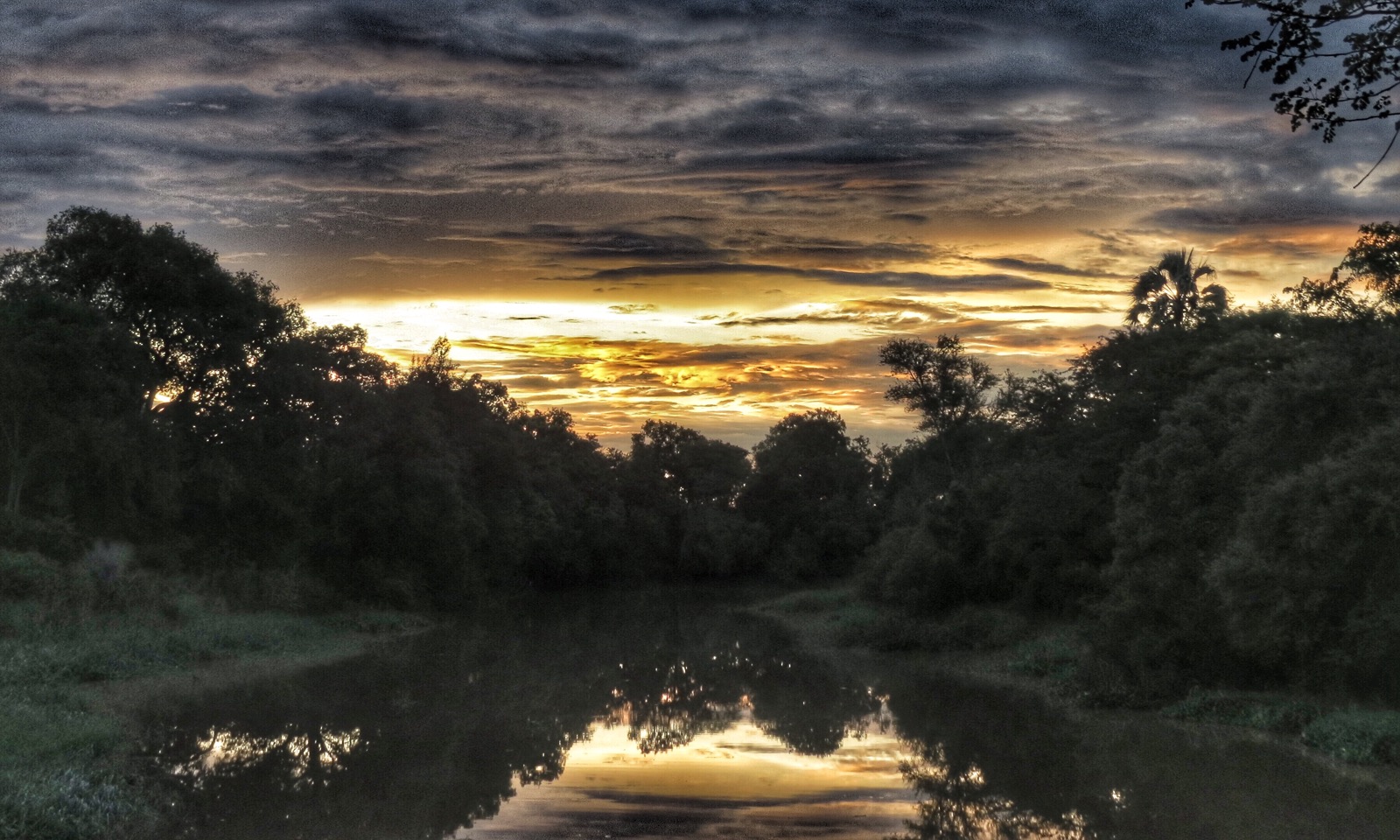 Getting across the border to Zimbabwe was a breeze – as it has been each time we've crossed at Vic Falls. Less than 1 hour to exit Zambia and enter Zim. However, good old Uncle Bob (Mugabe) has raised the visa prices 10% to $55 dollars each and the KAZA visa (combining Zambia & Zimbabwe, with plans to include Botswana and Angola within 12 months) has been scrapped, after being launched only 10 months ago at a cost of $2.5m. Even the multiple police roadblocks on the route to Hwange National Park didn't give us any real grief.
Arriving at Ivory Lodge, Hwange once more feels like arriving home. Like Maramba, it's certainly one of our favourite 10 places to camp. At this time of the year, during what's supposed to be the tail end of the rainy season, we had the campsite to ourselves.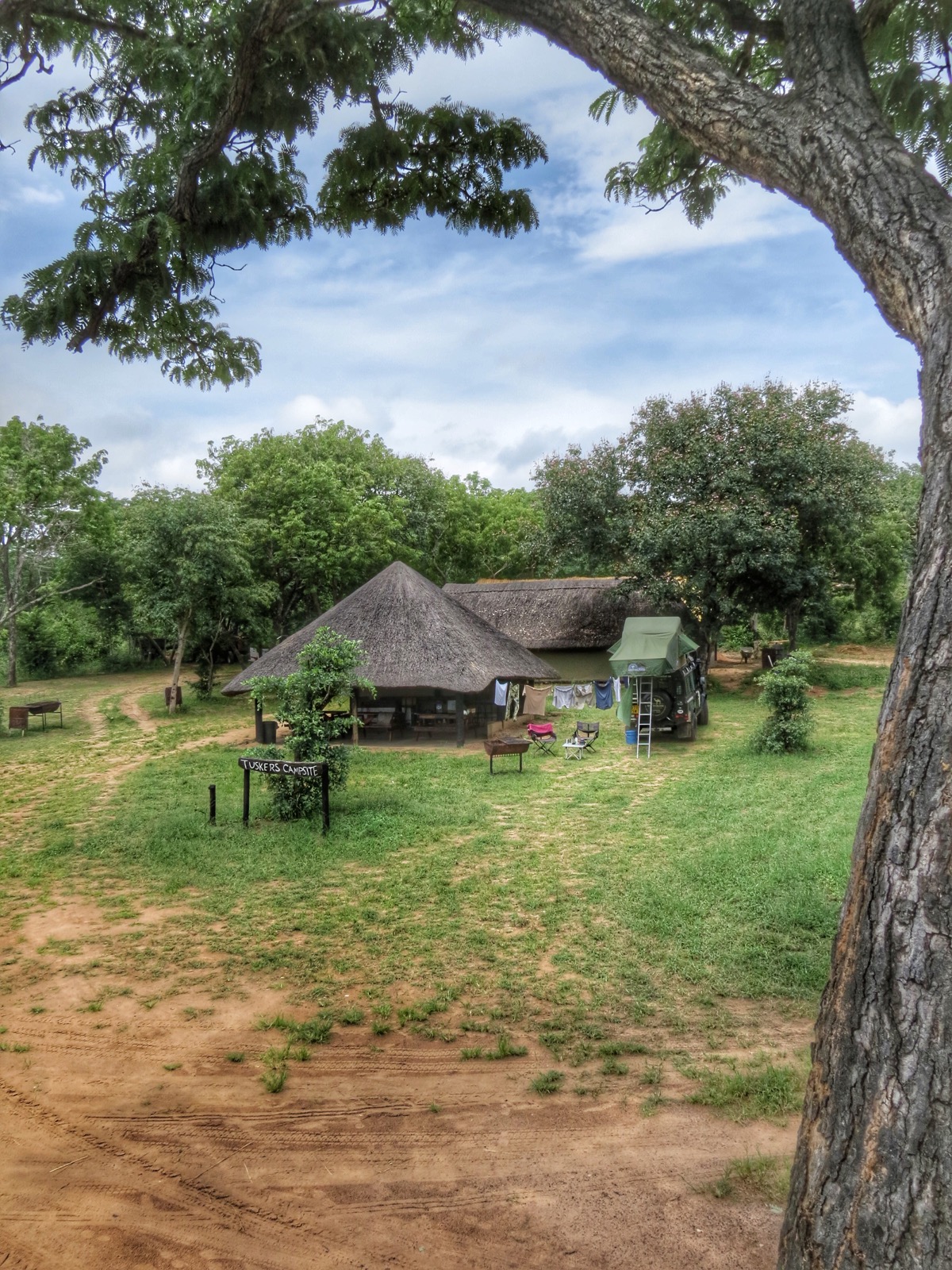 Most of the time the lodge itself was almost empty – like having exclusive use of our own private game park.
There's quite a lot of maintenance work going on and new ablution blocks being built (even though the existing facilities are amongst the best we've encountered). Like most places, it's the staff who generally do the building…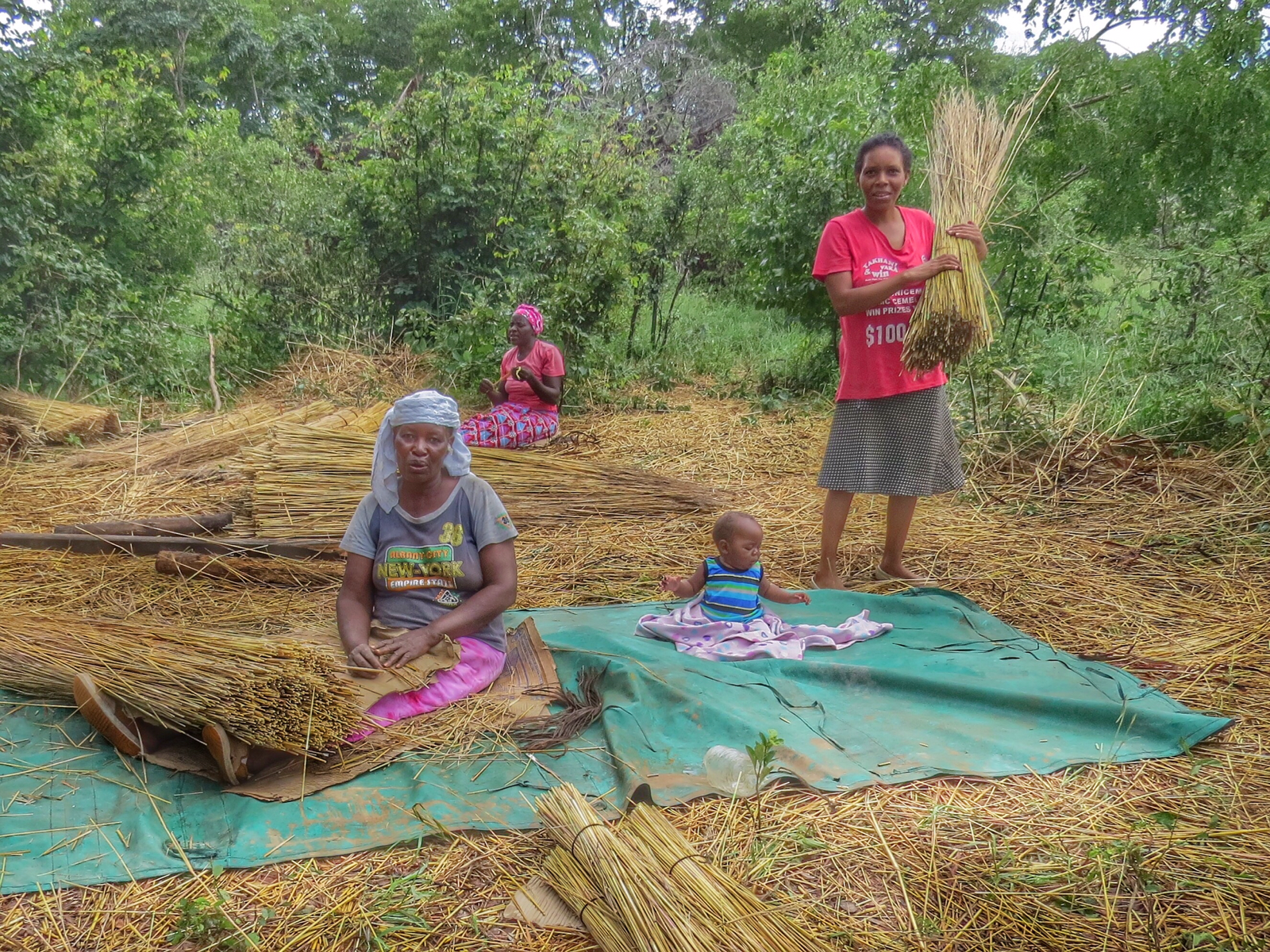 …and there's no 1-year maternity leave options around here…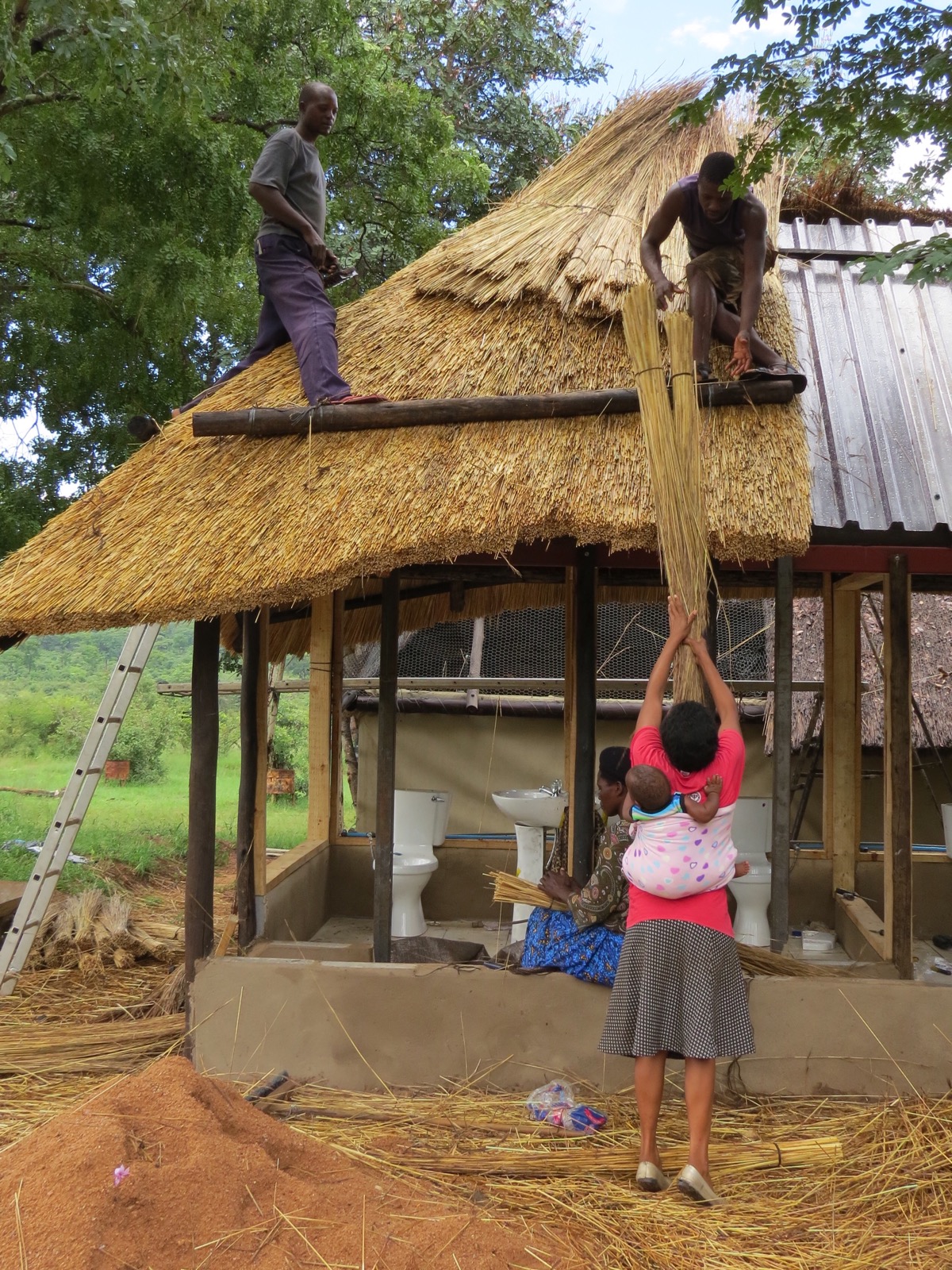 Manager Jame has 'inherited' a Cape Buffalo calf. It's mother was killed by a lion that's taken up a territory around the lodge, as many of the local prides have been reorganising themselves since King of The Hill, Cecil, was hunted and killed by the dentist last year.
Jame is reluctant to let the buffalo calf get too attached to her and is working hard to reintroduce it to a herd asap. In the meantime, although only 1 month old, it's still quite a big beast and follows her around like a dog whenever it gets the opportunity.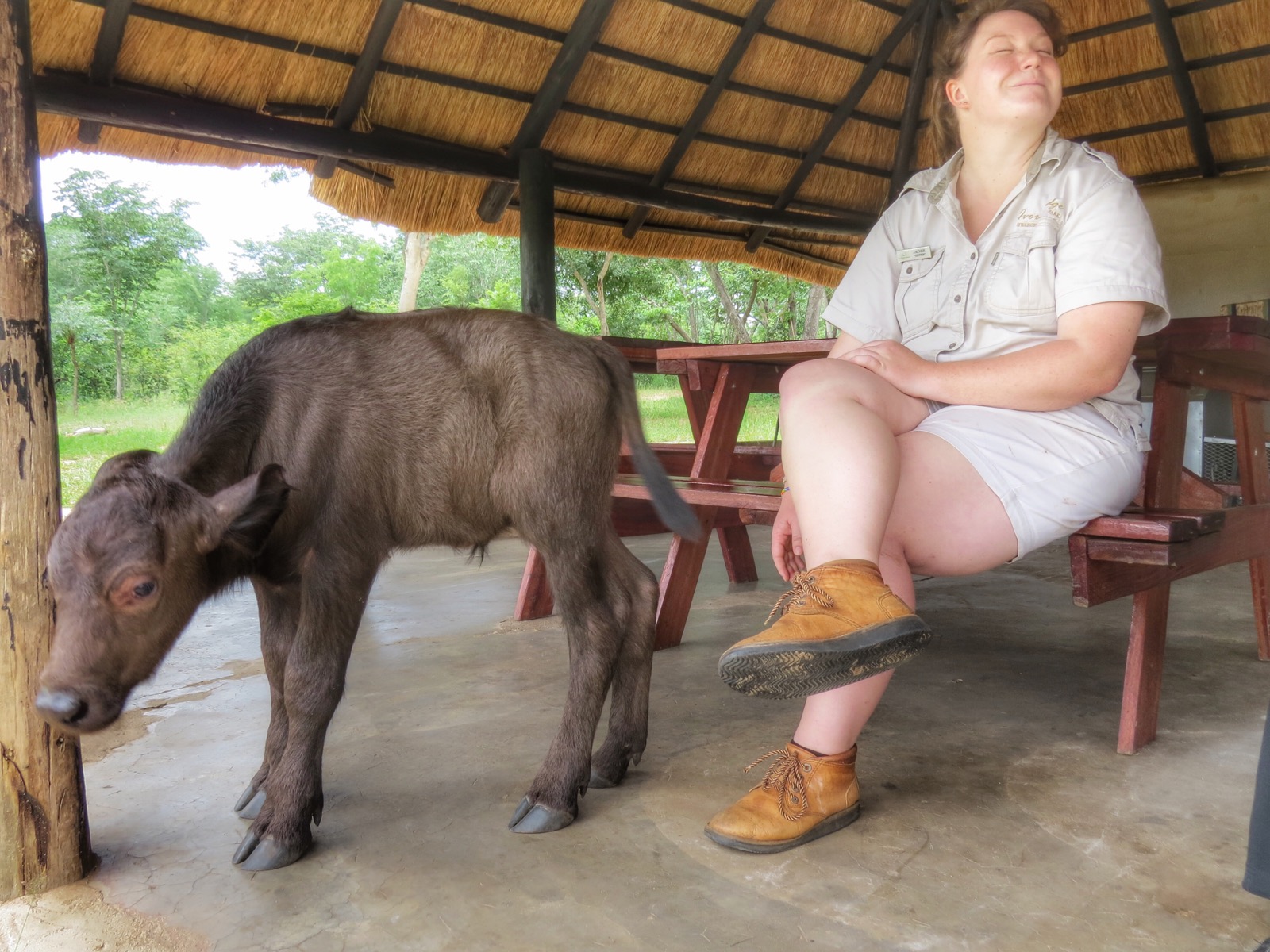 We didn't have the lodge entirely to ourselves the whole time we were there. One afternoon a group of 16 tourists from Singapore arrived.
They never took the time to enjoy the place: straight off their tour bus, they changed into perfectly ironed safari gear, then mounted up onto safari wagons for evening game-drives at $100 a head.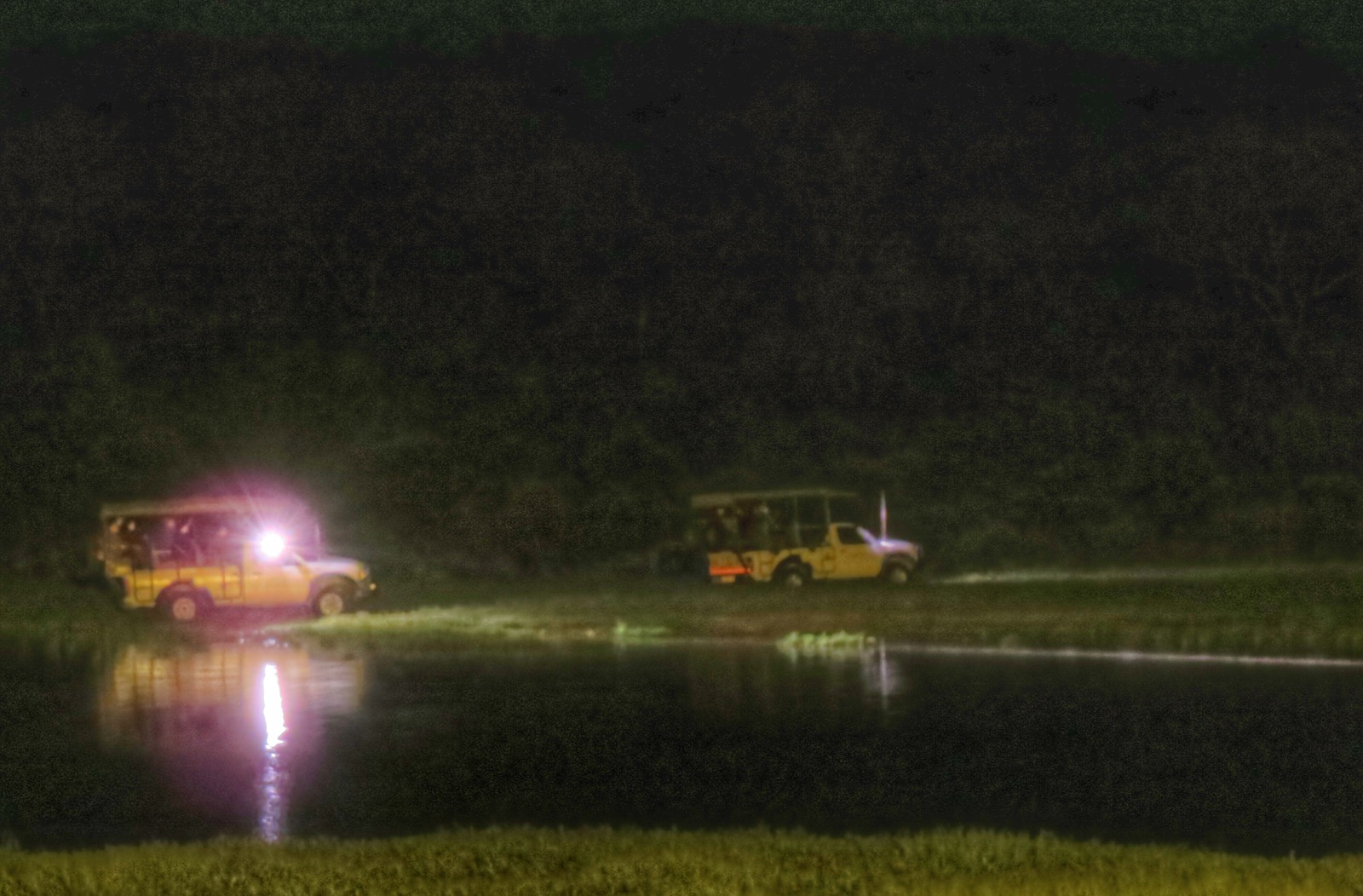 They went straight to bed when they returned at 8pm and left the following morning, desperate to get to another location where they could tick another box on their itinerary.
Meanwhile we sat quietly in our camp with a fire and a glass of wine and had Giraffe, Kudu, Elephant, Impala and a herd of 100+ buffalo walk right through. No charge.
We're getting quite used to elephant and, although they can be dangerous and unpredictable, we're always suitably wary of them and they're always fascinating – especially up close.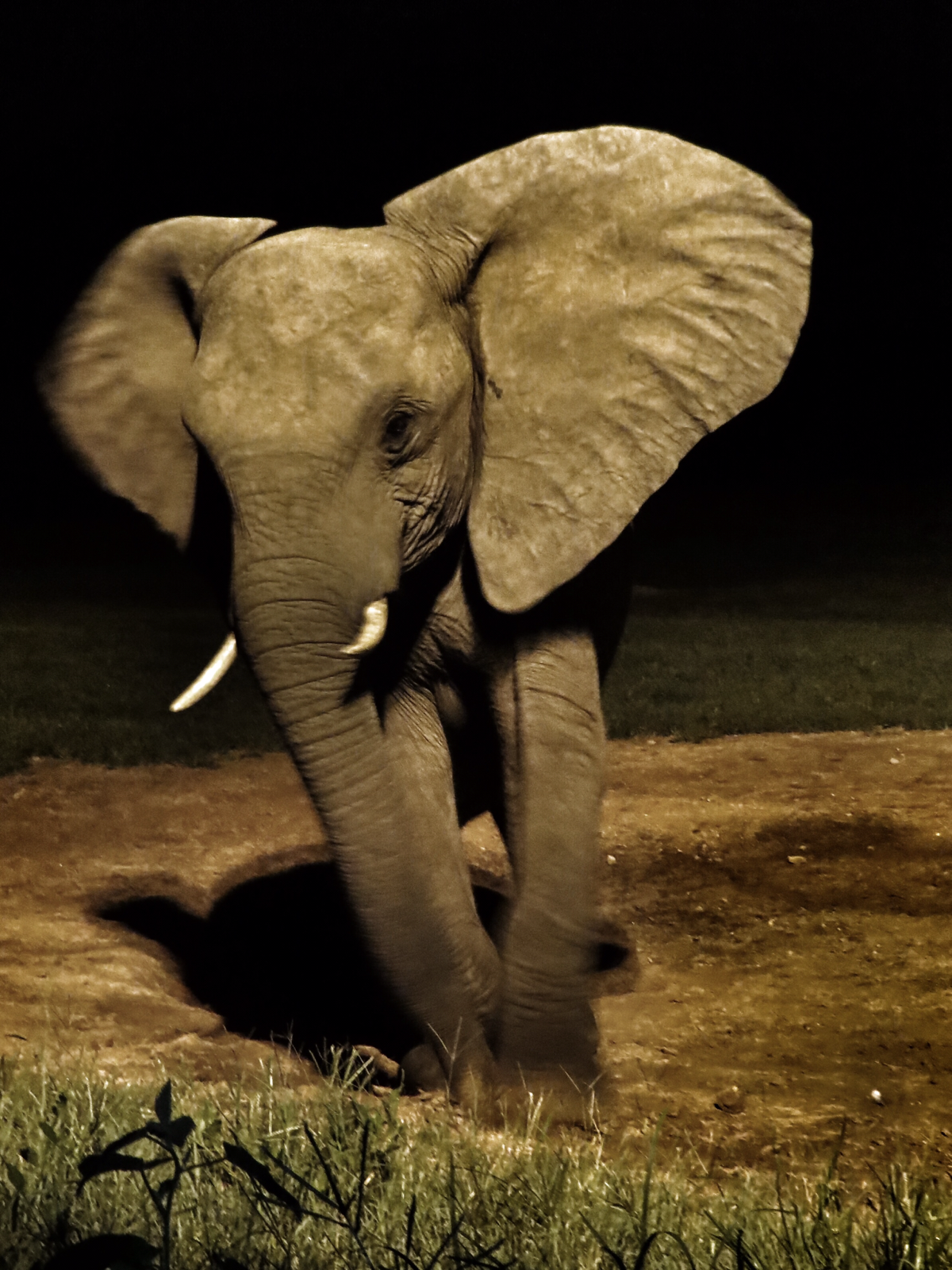 Buffalo, on the other hand are always a bit worrisome. There's no accounting for what they might do next and they have a nerve-wracking way of looking at you like they're about to go psycho.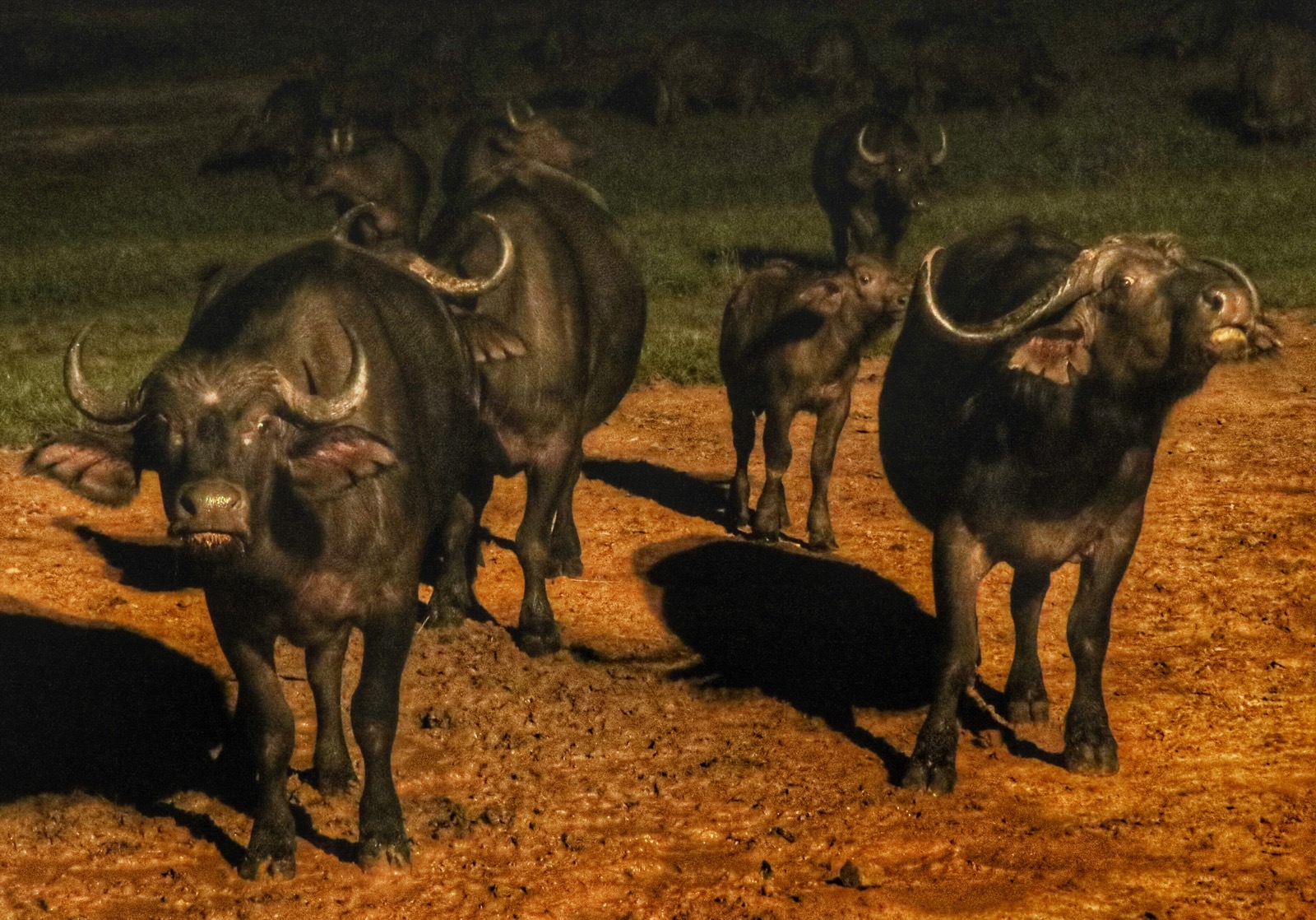 That night, alone in the campsite, we slept with the sounds of lion and hyena close by (lion ALWAYS follow the buffalo herds).
Another night, we shared the campsite with a 'meat waggon' that arrived. A typical Overland Tour truck with 12-20 guests 'doing' Southern or Eastern Africa in 14-28 days. After 15 hours on the road they arrived after dark, unable to do anything without making a noise. None of the 15 people on the tour are really sure whether they're in Zambia or Zimbabwe. The truck is full of bickering couples, and loud 'singles'; guys 1.88m tall in 1.8m long tents; girls concerned that there's nowhere to plug in a hairdryer; wondering how long they'll have to wait before they find a bar with Internet access; all shit-scared of leaving their tents once they've been told by their guides that this is a real park, not a zoo, and they must watch out for lion, elephant buffalo, etc when going to the loos overnight!
Fortunately we don't see many groups like this on our travels. Like the last group, they left by 6.30am the next morning – just long enough after sunrise to get a quick snap of the waterhole and tell each other (loudly) how beautiful it was and how nice it would have been to stay longer.
The following few nights were wonderfully quiet and we sat round our campfire listing only to game noises. Elephants wandered past us while we sat and ate dinner and, since the campsite is outside the electric fence of the lodge, the staff warned us about a large Black-Maned lion that had been spotted 24-hours earlier in the bush around the waterhole.
Since there was no one else at the camp we were pretty jumpy.
The following morning we got up and found we'd had a visitor overnight, wandering around within 5-6 meters of our tent and where we'd sat (alone, in the dark) eating dinner.