Having had the car dumped at 2am in front of the main entrance doors at Woodlands Lodge we woke early the next morning, as the lodge staff walked round the car and tent to get to work. We apologised that we couldn't move the car and explained that a mechanic, Joseph (who had help us on the Lilongwe Road) was arriving to help us fix it.
Over the next 3 days Joseph exhausted his expertise. He removed all the fuel pipes, he took the remainder of our cash and bought, then fitted a new Lift Pump (70,000 MK ie $90) and each night we put the tent up again and camped in front of the entrance doors. Living above our (hopefully temporary) workshop.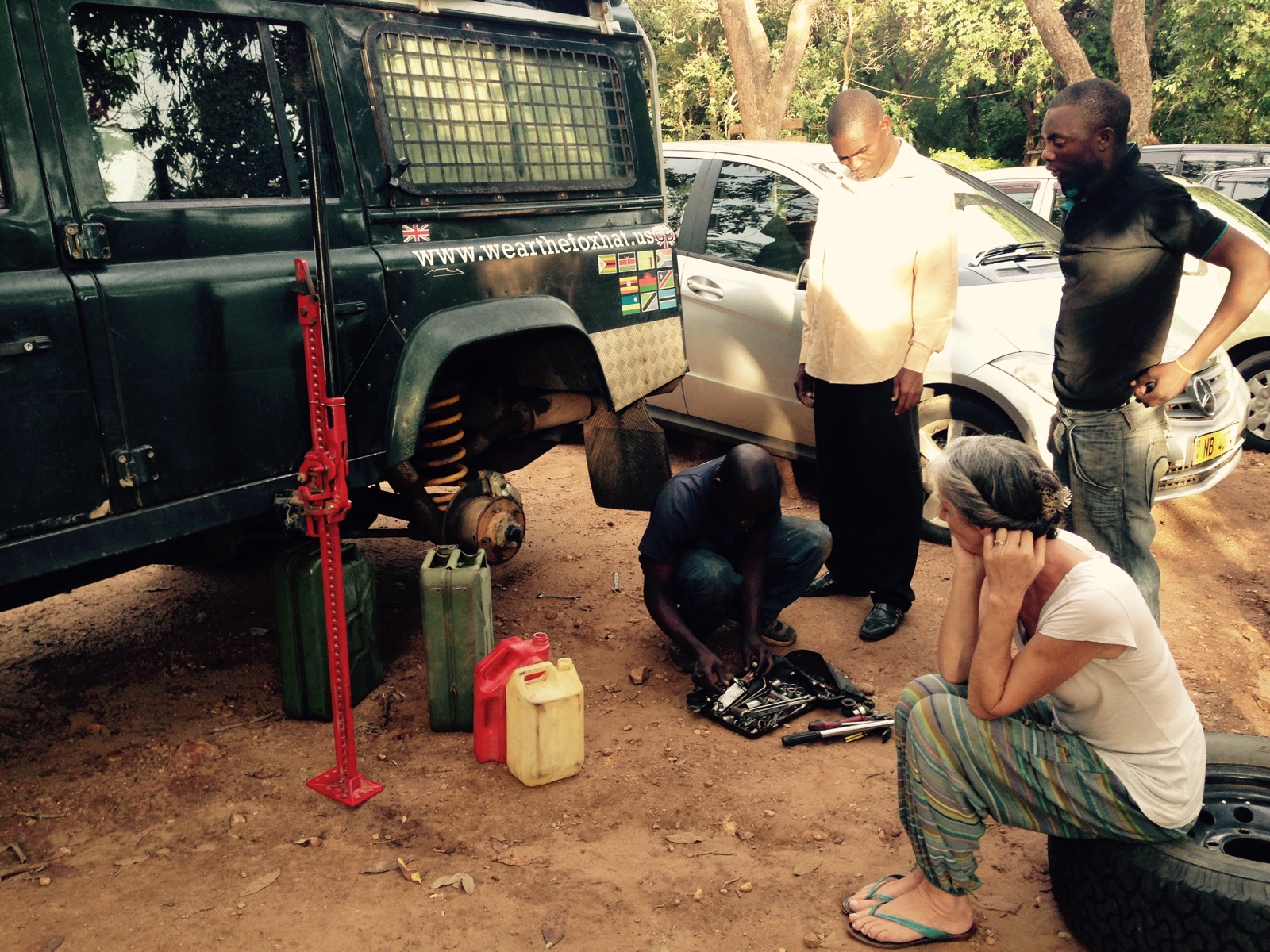 Woodlands Lodge Manager Ian was very understanding. We couldn't even push the car round to the campsite as I was concerned that, if we eventually needed another tow truck, they wouldn't get it back up the slope.
By day 3, Joseph (and his pal Steve) had drained and removed the fuel tank completely, breaking the fuel sender and pipe in the process.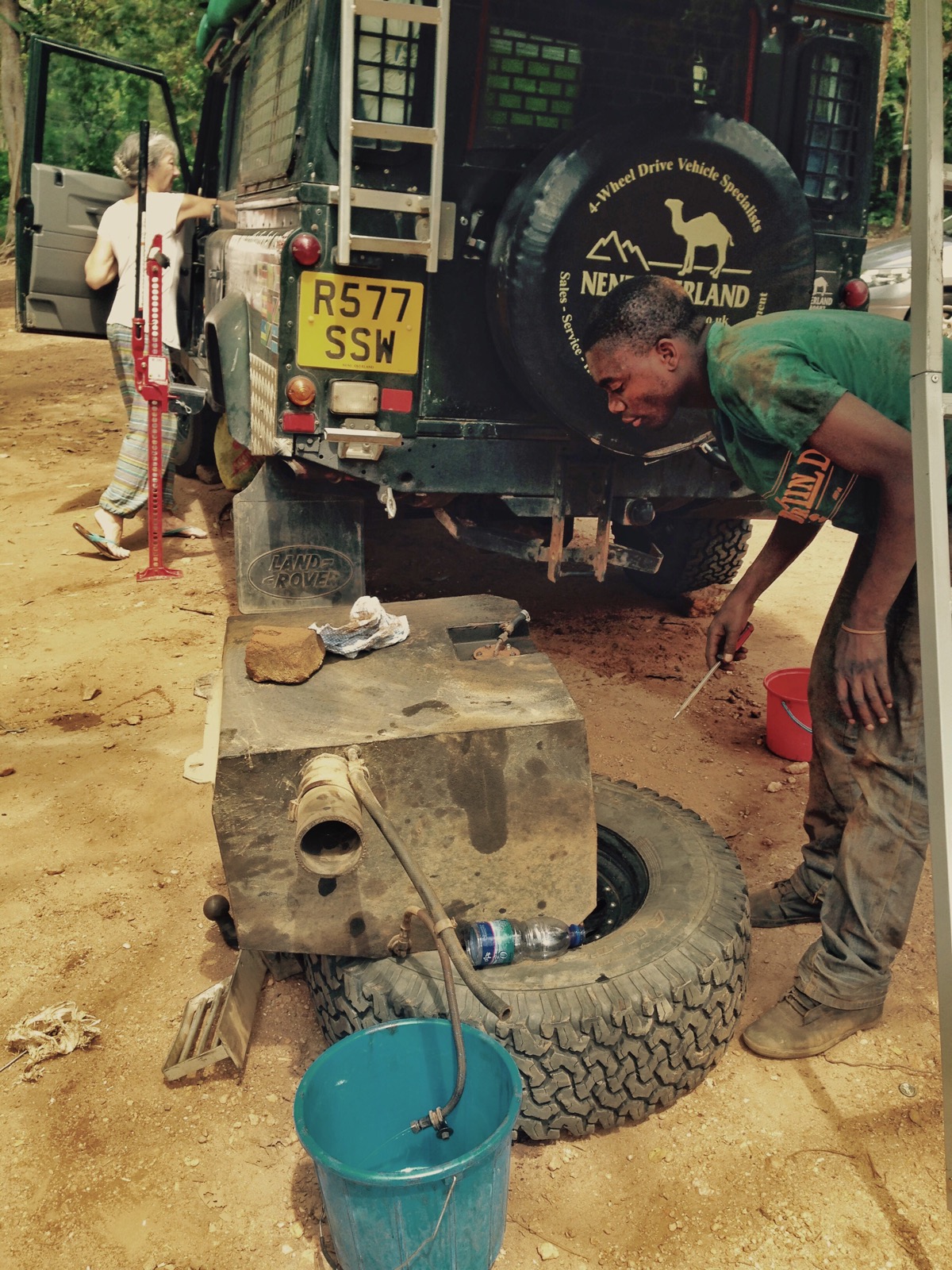 By this point I was getting pretty frustrated with Joseph, but couldn't get hold of any other workshops due to the holidays. By the time the workshops finally opened on Monday, I was scouring Southern Malawi for a new fuel sender.
The official Land Rover dealer was useless. Not much surprise there. After promising, but failing, to phone me back 6 times over 4 days, they finally said they could get me one within about (!) 21 days.
I spoke with the excellent 'Landy Parts 4 Africa' in Durban, South Africa. They said they could get one to me by DHL in about 4 days, but that the freight would cost about $50. Very helpful people, but I said we'd get back to them.
In the meantime, we had met Jason, the manager of Central African Wilderness Safaris in Malawi, who mentioned MA Motors, a workshop that they occasionally use for some of their safari Land Rovers.
I spoke with the boss, Mr Moya, and within 90 minutes he'd sent round workshop manager Ignacious, with a tow truck to take the car away. These guys immediately gave me much more confidence than Joseph had of late.
MA Motors are a very professional setup, with helpful staff and probably the best setup workshop we've seen in Africa.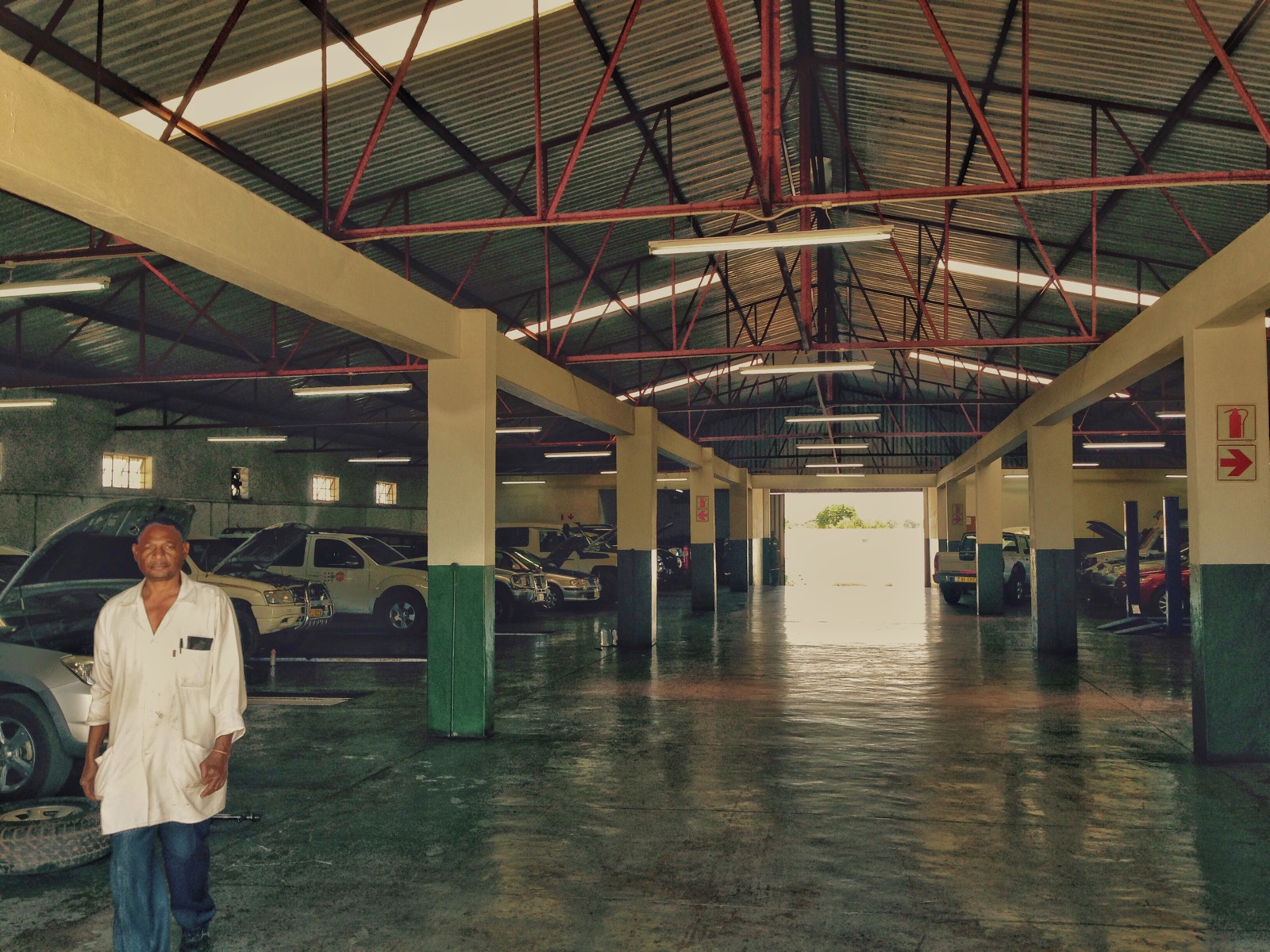 Ignacious towed the car away around lunchtime to investigate the problem and, since I'd said that we couldn't afford to stay in rooms at the lodge (about $130 a night) they towed it back again at 5pm so that we could camp.
This time, we managed to put it just to one side of the main entrance, but still at the front of the lodge in the main car park! They had reconnected all of the pipes that Joseph had dismantled, but hadn't yet identified the problem.
For the next 2 days they towed the car away in the morning as soon as we'd packed up the roof tent, went through it thoroughly at their workshop, then towed it back to us the same night.
By Friday 22nd we were getting a bit desperate. Our Malawi visas had been extended to 28th Jan and there was no way we'd get a further extension, without applying for Residency!
We'd even sent a message to International Rescue (pals Liz & Frank of The 4×4 Service Centre in Paphos, Cyprus).
Fortunately MA finally identified the problem as a faulty 'regulator' in the diesel pump (one of the possibilities International Rescue had suggested) replaced it and returned the car on Saturday 23rd. I had no money to pay them but, trustingly, they said to relax for 24 hours and bring the money in on Monday morning.
Total bill for all that daily towing, their labour and minor parts: $150. A bargain.
Unfortunately, having been trapped, bored at Woodlands for some time, our camping, bar and restaurant bill there was $400 (they have a excellent Indian restaurant!).
It's amazing what you find to read when you're really bored…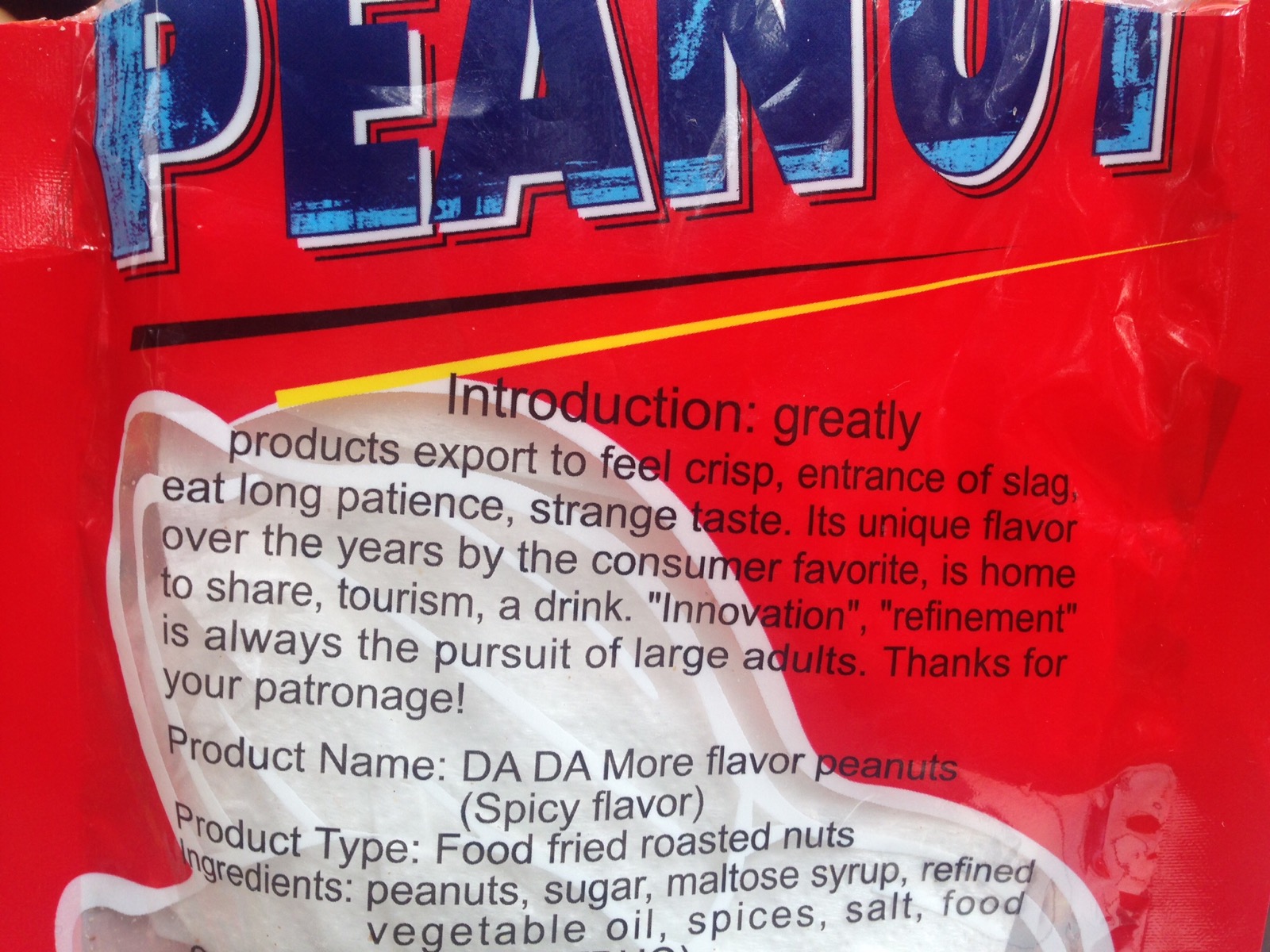 On Monday 25th Jan I set out to take the money to MA motors and there was a really miserable grinding, ticking sound from the drivetrain somewhere around the rear differential.
Needless to say, I ended up leaving the car with them yet again and they set about more investigating.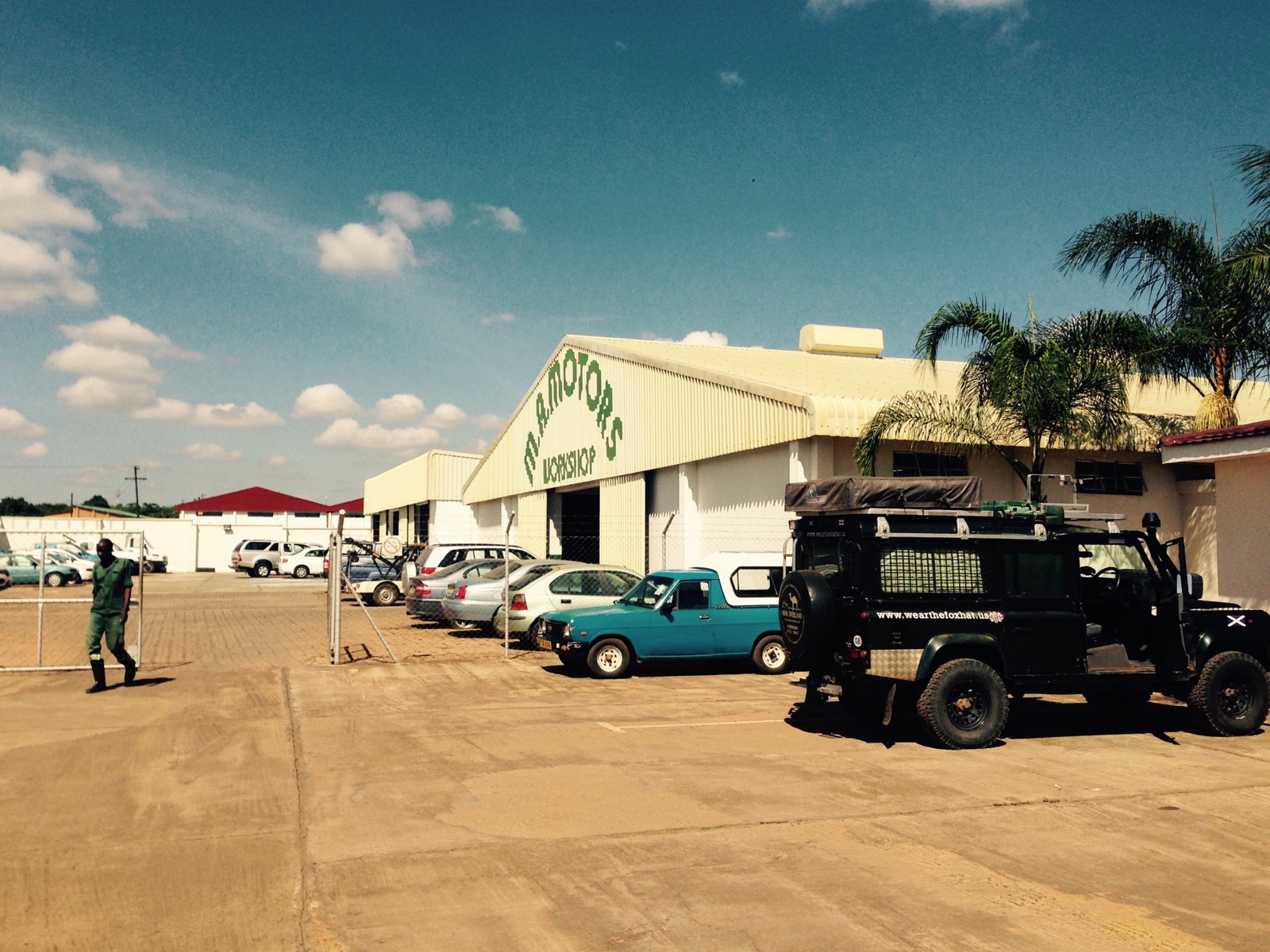 On the 26th they took the half shafts out, the axel apart and opened up the diff, but that all looked fine. After replacing the rear prop shaft Universal Joint the noise seemed to have stopped. By 27th Jan we had little choice other than to head out of Malawi for Zambia – with an ominous parting comment from Ignacious at MA Motors that he thought the problem may have been caused by our propshaft being out of alignment.
Great. Still, with only 24 hours left on our Visa we had no choice other than to leave – in case they wouldn't let us back into Zambia, that would still give us 12 hours or so to drive 400km to the Zimbabwe border.
The car drove fine along the 130km to the Songwe / Chipata border and the border formalities were a breeze.
We used our new 2nd passports to enter Zambia, as we'd exhausted our entitlement to visas in our main passports when Judith & Tamsin then Philip, Caroline & Muriel had come out to see us.
Costs: $50 each for 1 month Visa (the KAZA joint Zambia / Zimbabwe visa can't be bought at the more far-flung borders), 150 Zambian Kwacha ($15) Carbon Tax and 50 Kwacha ($5) Council Tax. We still had a Road Tax document signed by the Manager of the RTSA after the fuss when our last one was confiscated by the Traffic Police, so we blagged our way through the border crossing stating that it was still valid, saving us another $30.
Top Tip: always check exchange rates on Google before approaching a border and dealing with money-exchange touts. When we arrived in Malawi the rate was 520 Kwacha to the Dollar. By the time we left, it was 706.
We tried 9 banks in Chipata but couldn't get any local currency at the ATMs. Fortunately we had a few Zambian Kwacha left from our last visit (enough for a couple of days of fuel) and were able to pay with $US for an overnight stop and an excellent pork chop dinner at Mama Rula's Camp. Pork chops – it's years since we'd tasted a good pork chop!
Although the weather has turned, and the rainstorms seem to have arrived, we decided not to head straight for Lusaka, but to treat ourselves to four nights up at South Luangwa. Last time we stayed at Wildlife Camp and loved it. This time we stayed at Croc Valley. Perhaps not as picturesque, but still on the Luangwa River and a nice place to hole-up for a few days de-stressing. Camping $10 each, beers $2. Hot, clean showers and a camp pitch with shelter and electrical hook-up right on the riverbank.
View From The Penthouse: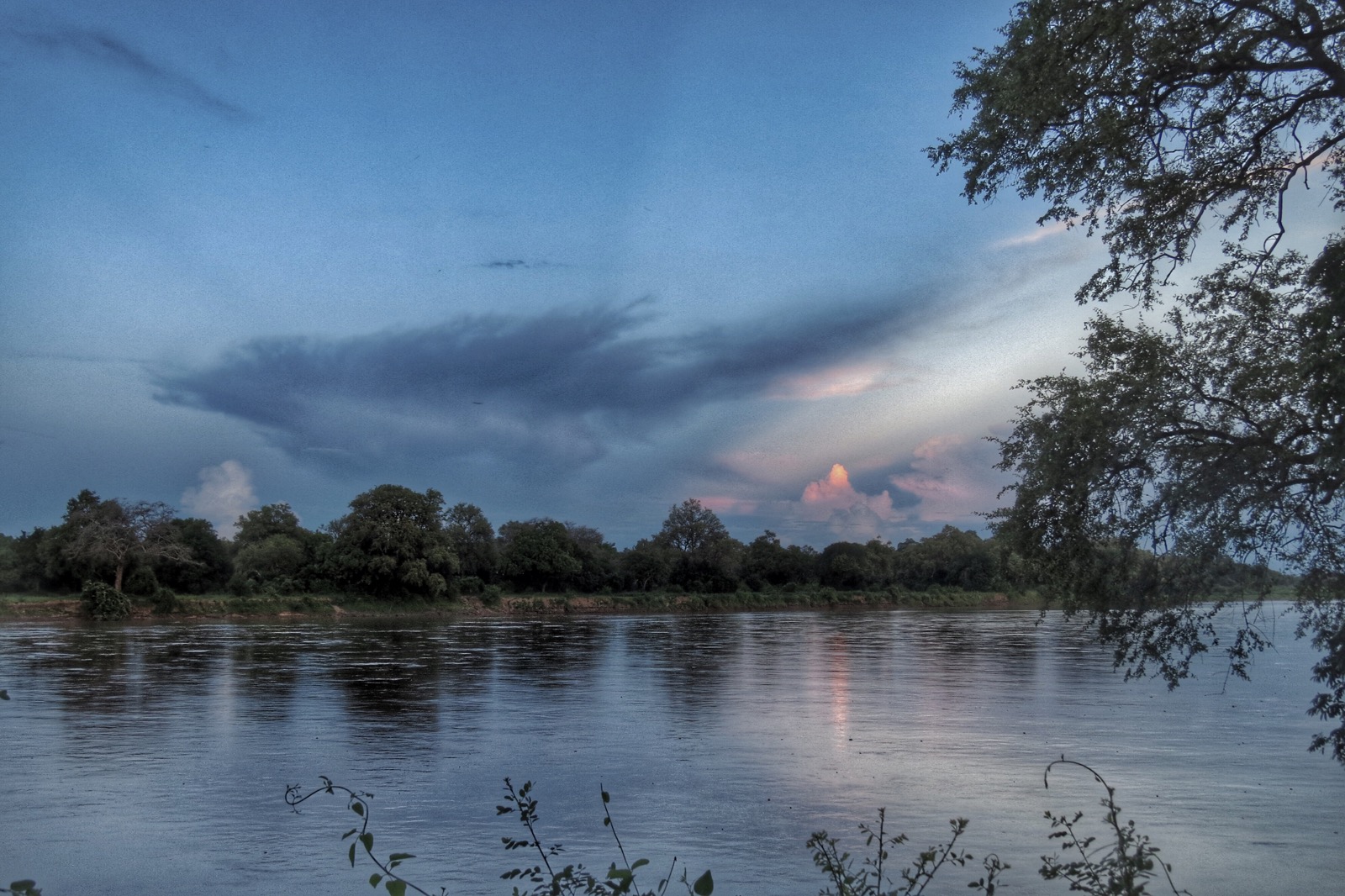 This is more like it. Although the whole place is pretty wet, we had a great four days of watching the baboons, vervet monkeys, buck, crocs and hippos by day…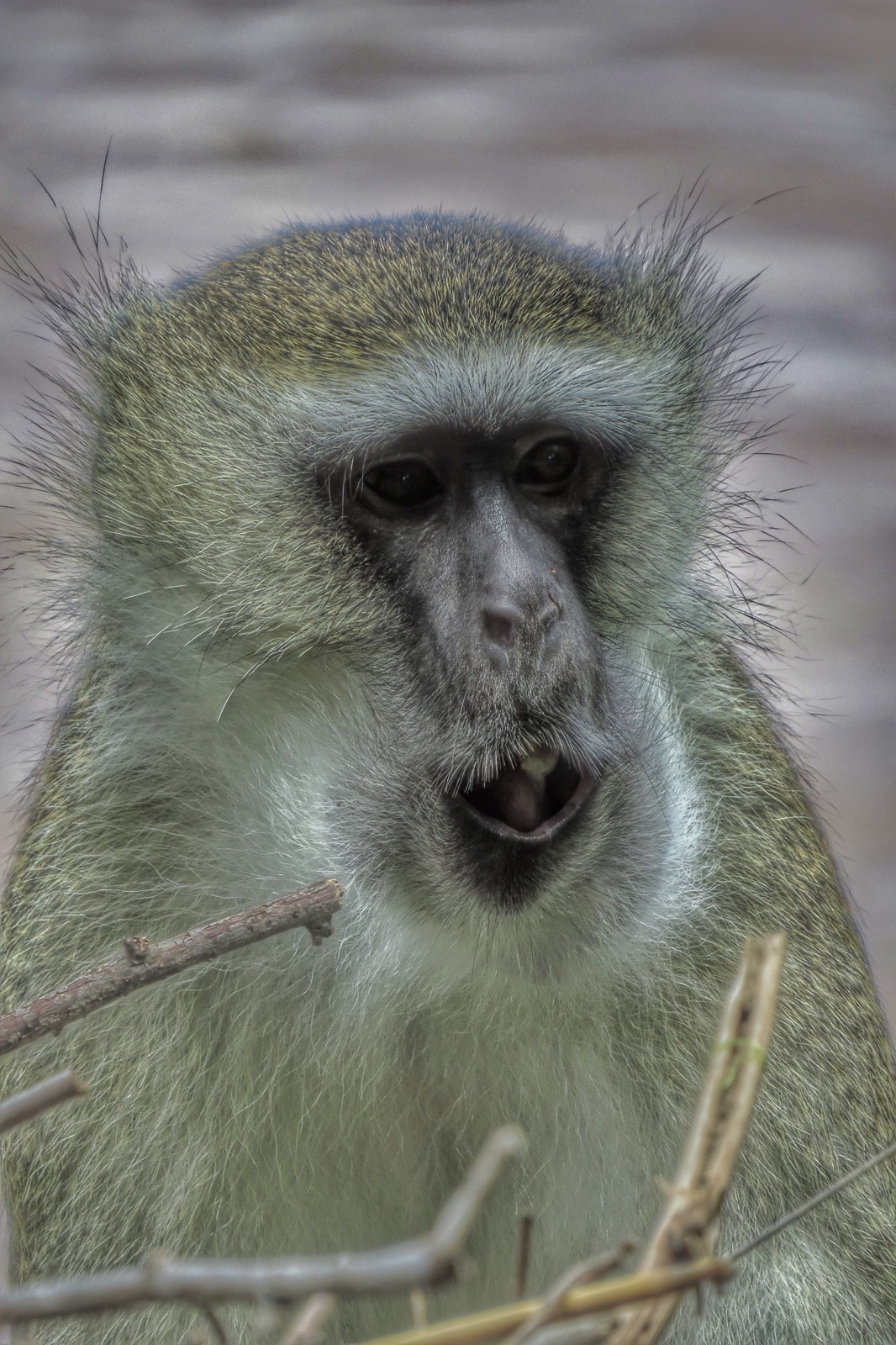 …then experiencing the huge storms and listening to the wildlife round a campfire by night.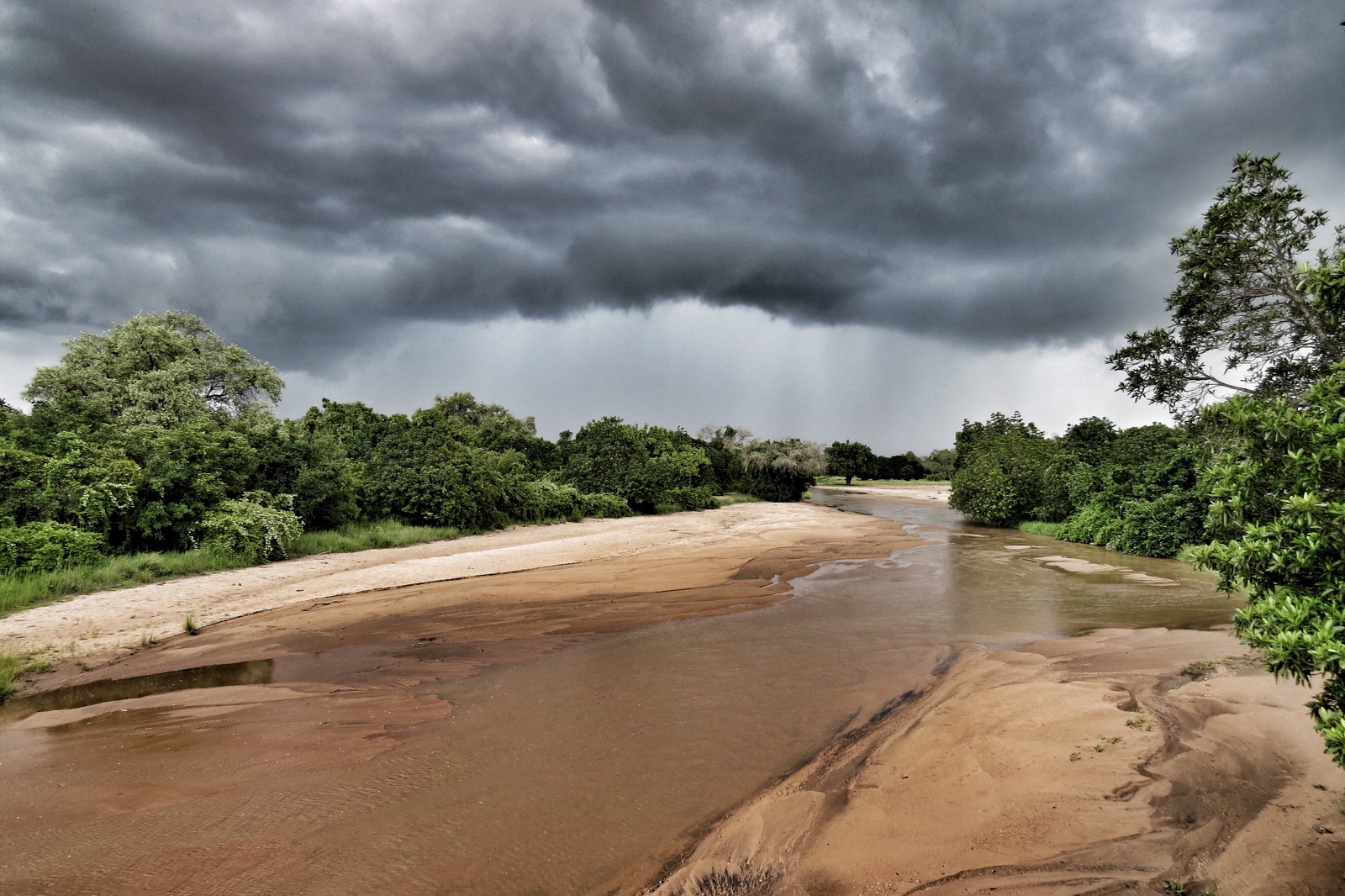 It's hard to beat lying in bed listening to the shrill preeeeep-preep-prep of the Fish Eagles, the whoooooo-up of the hyena, the hrrrrrooough constipated-cough of lions, the belly-laughing grunts of the hippos and the chain-saw growl of leopard.
Over a 24 hour period, with such heavy rain, the river level has risen about 1 metre. Half the enormous splashes we see or hear are hippos sliding off the riverbank, the other half are huge chunks of the riverbank collapsing into the river.
Floodwaters further upstream send lumps of foamy river water, fallen trees and even the occasional dead hippo (closely attended by half a dozen crocs) past our camp.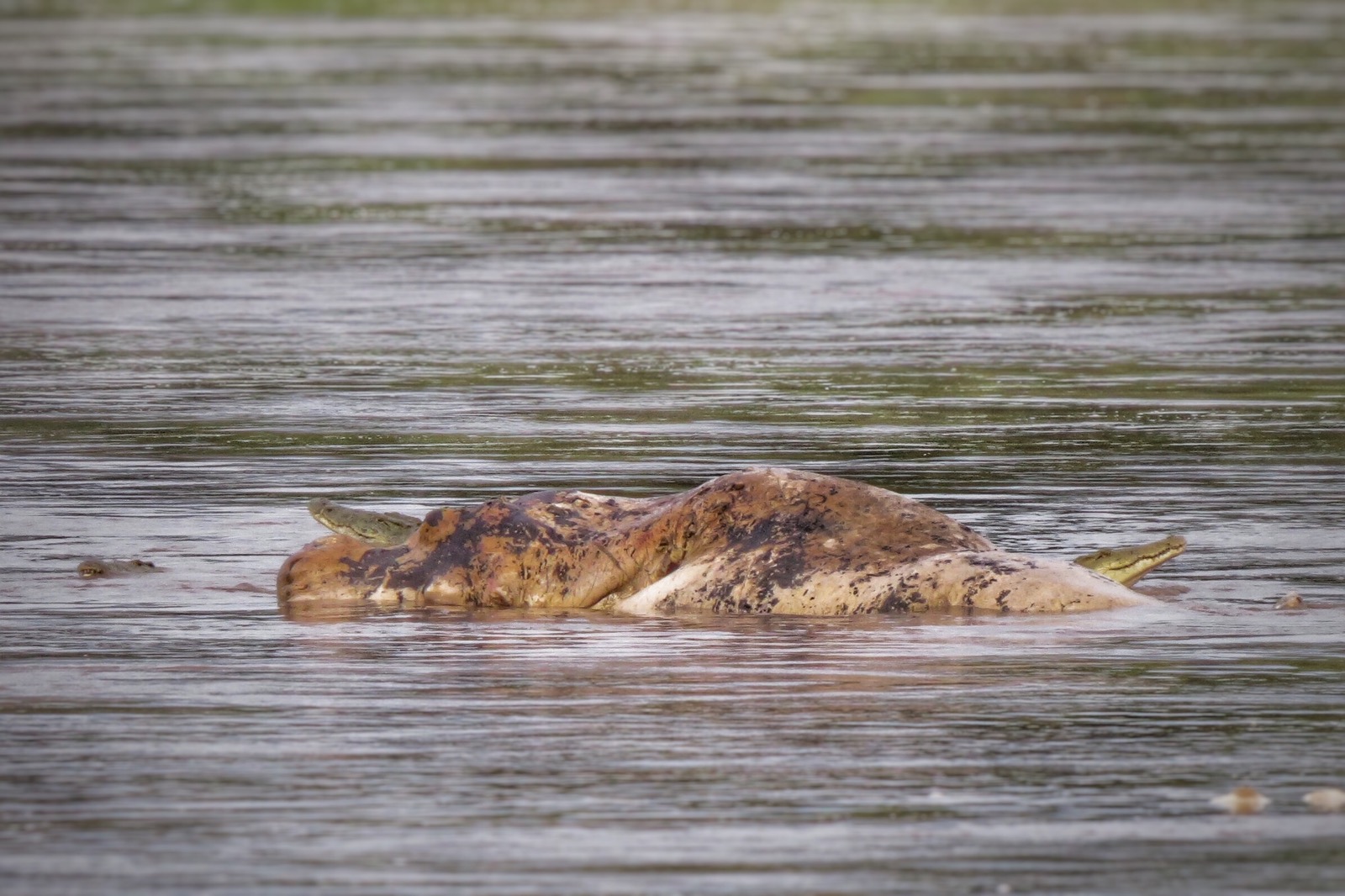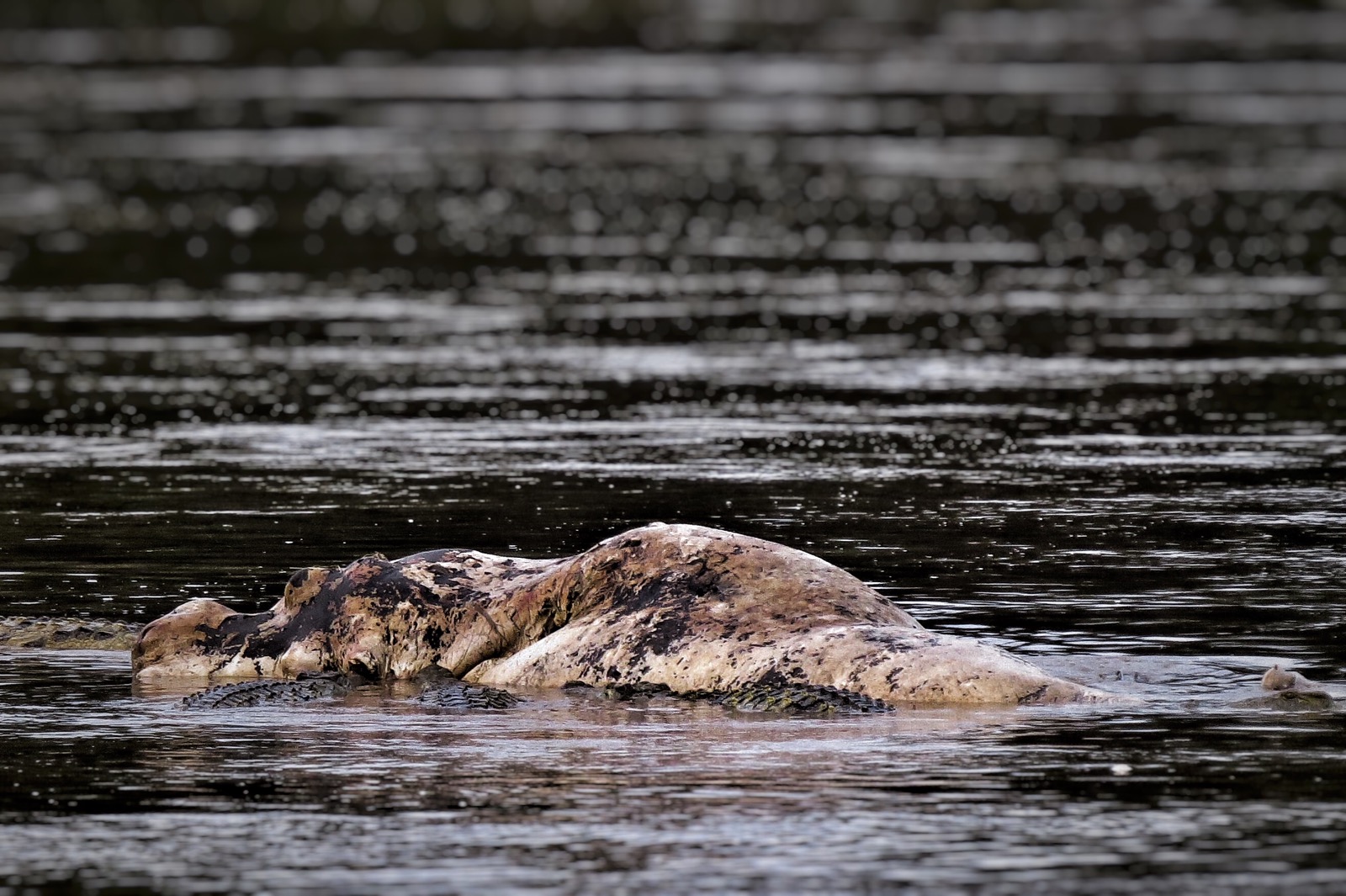 South Luangwa is a beautiful park. Unfortunately, although there are some all-weather tracks, the sodden, flooded plains and swamps mean that at this time of year we weren't able to explore as much as we'd like.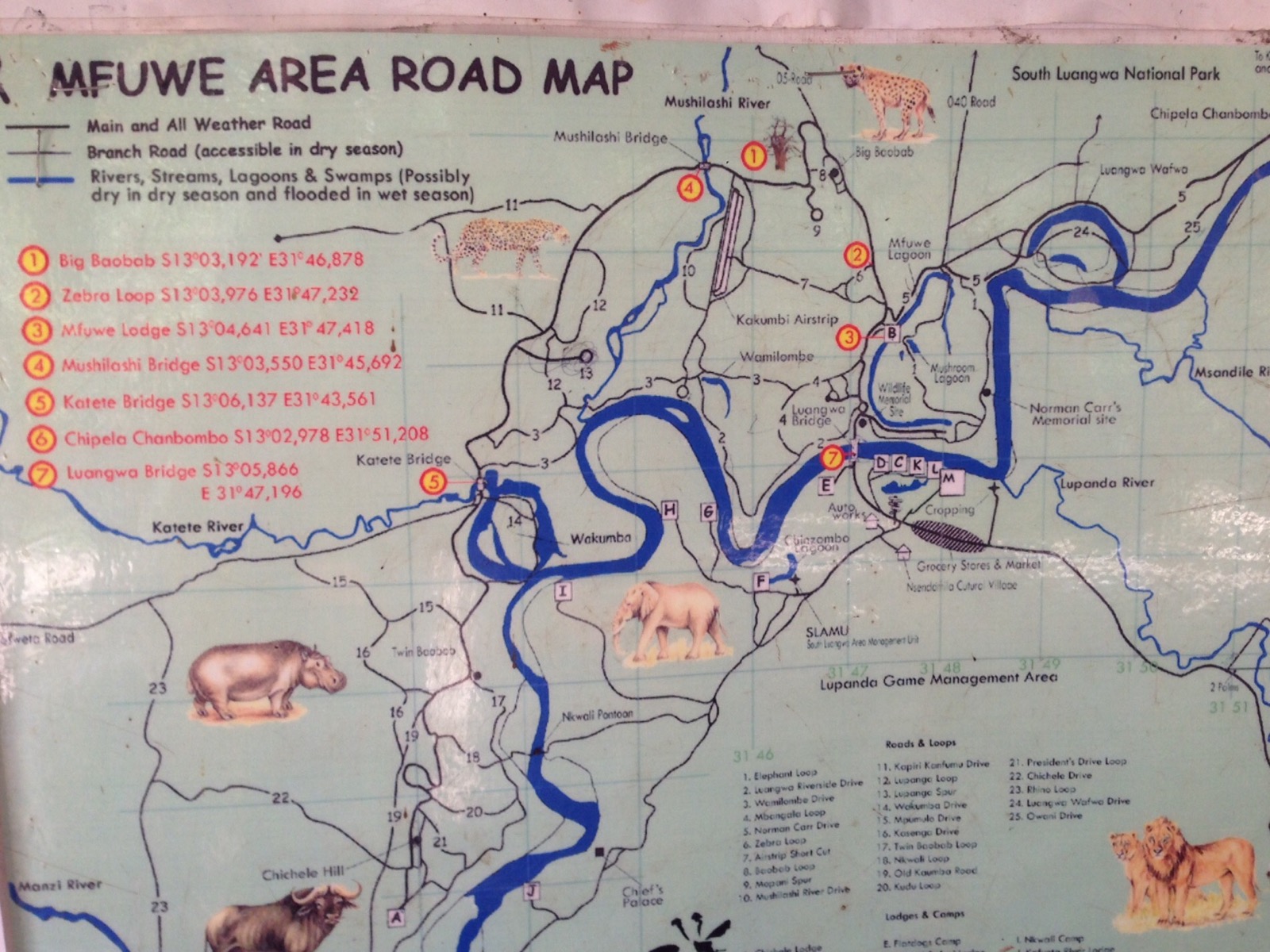 We were in the park one afternoon when a huge storm hit.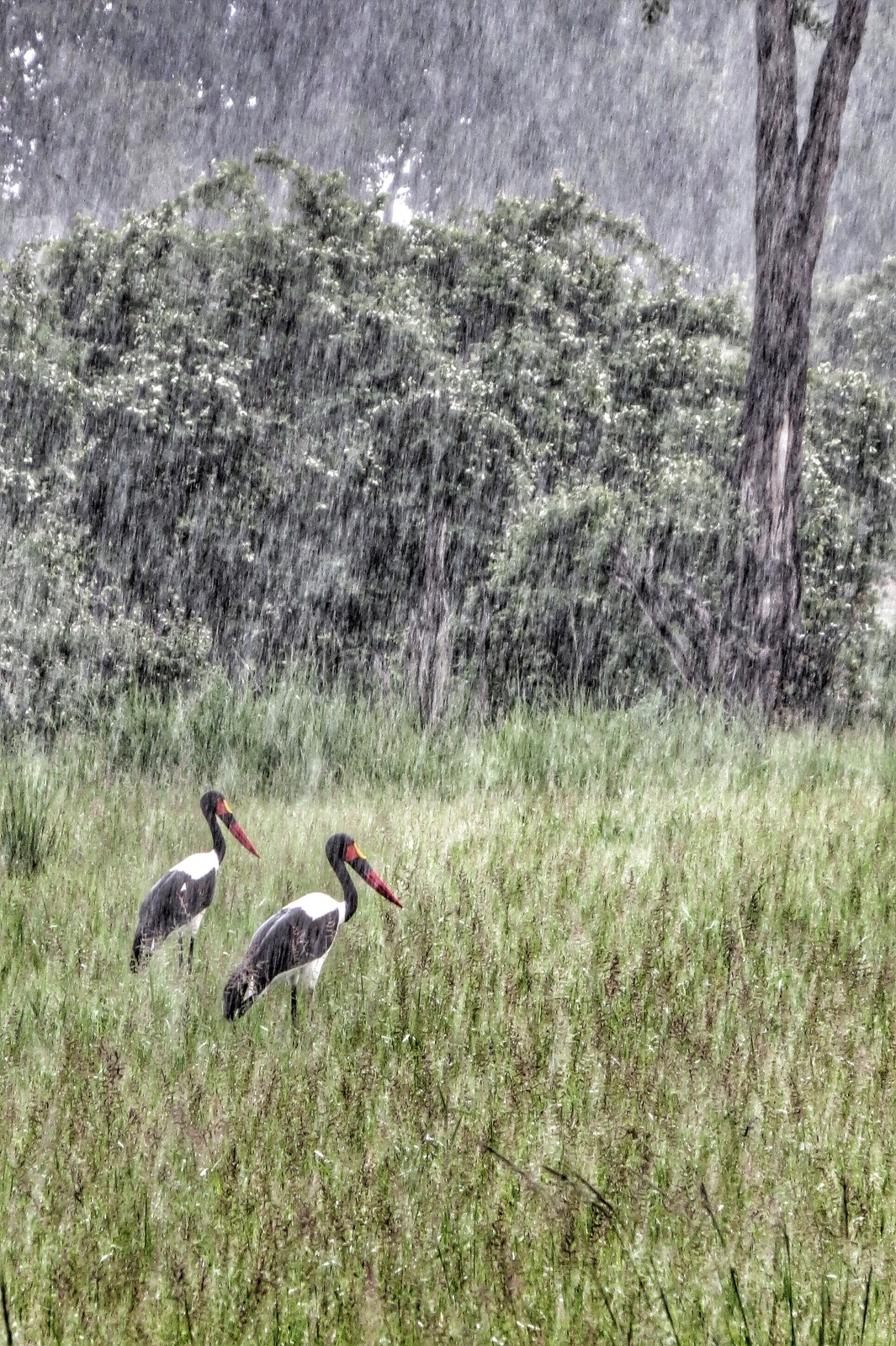 In contrast to most of the bone-dry parks we've been in, it's beautiful to see a place as lush and verdant as this place in the wet season.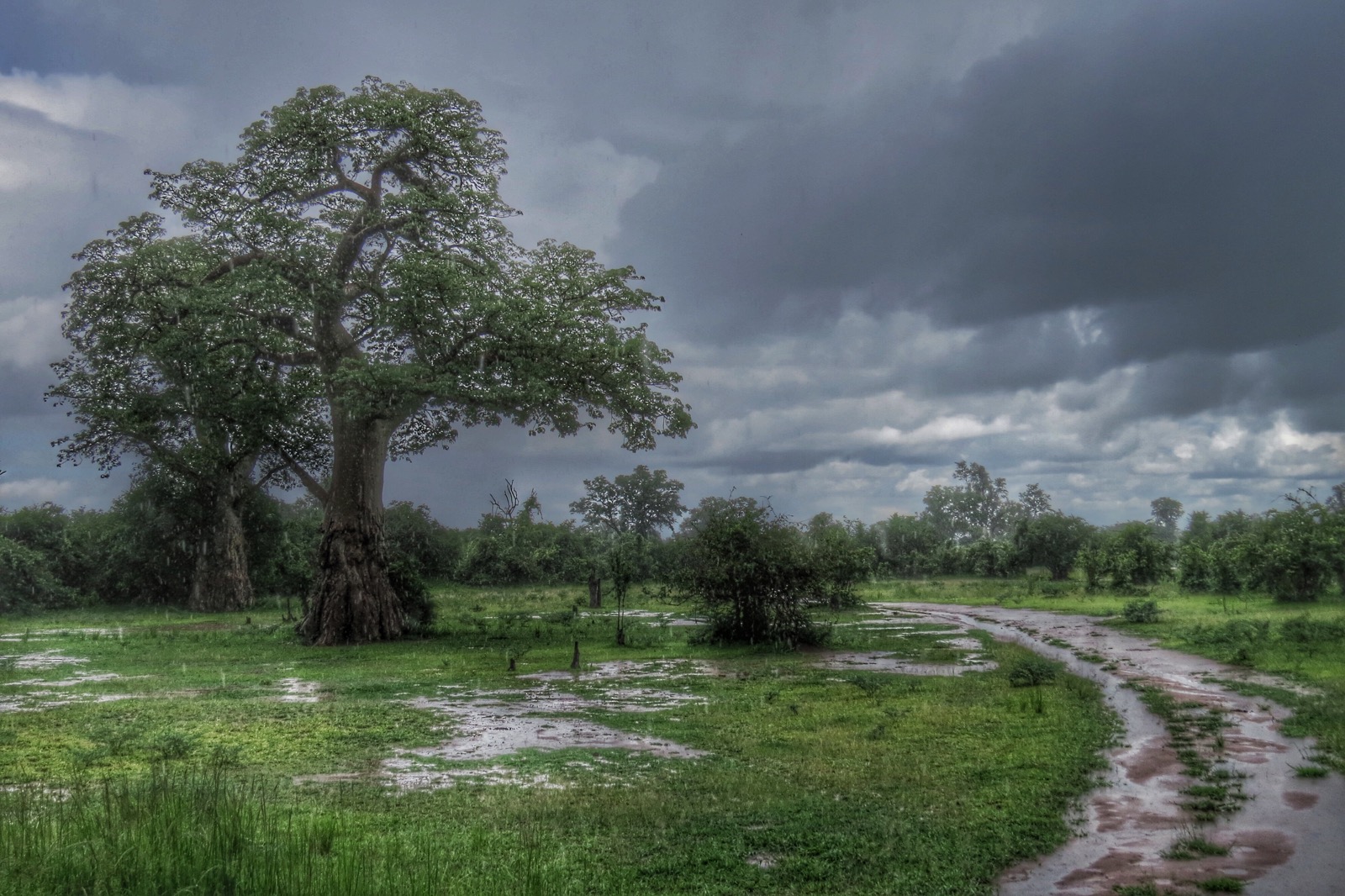 However, even on the all-weather gravel surface driving was tricky and we had to take great care to pick out the track direction. To stray even 1 metre off the track would have put us in a serious bog, and we'd been warned at the entrance gates that if we got stuck it was unlikely anyone would come and get us in these conditions.
When we were stared-down by a bull elephant in the middle of the track as he took up sentry duty at a river ford, that made backing up 500 metres a bit of a challenge as he advanced on us.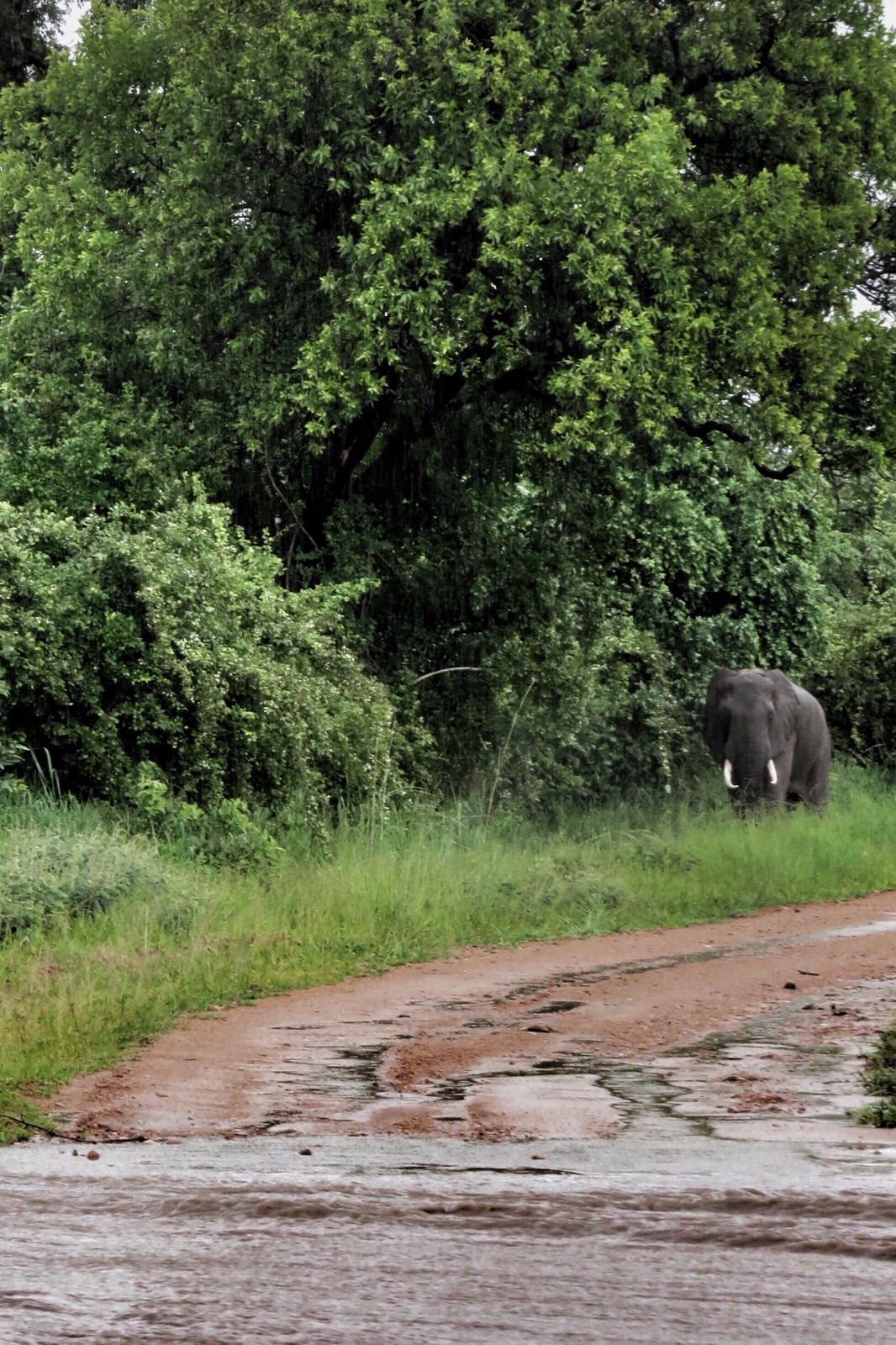 Back at Croc Valley Camp each night, the monkeys and baboons were relentless, bold thieves.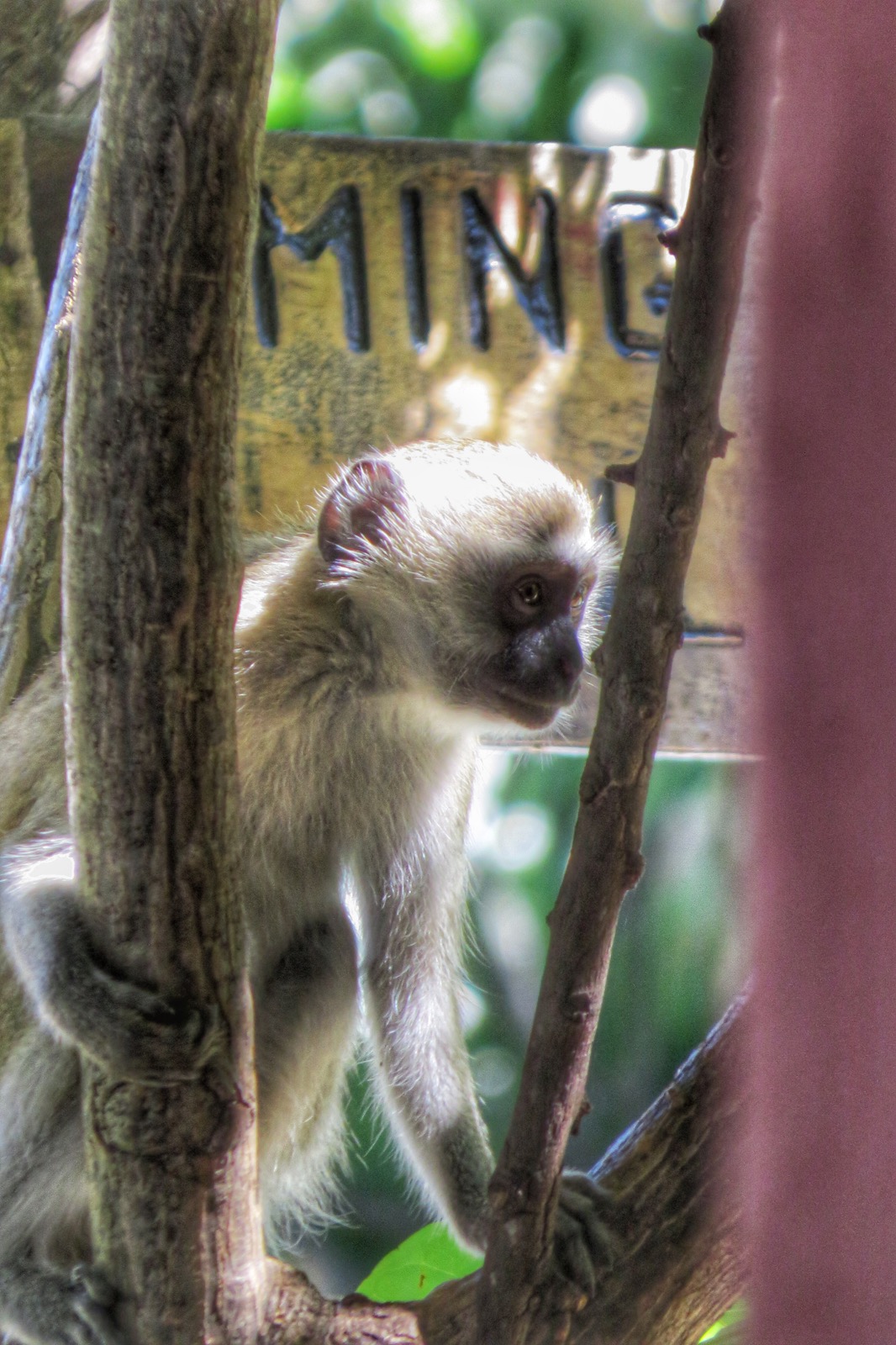 The baboons in particular are large, strong and totally unafraid of women. Although they can be chased off with a stick or a few stones from the catapult, they're bold enough to come and take stuff off the table whilst you're seated at it.
Over the four days we were there we lost eggs, bananas, an unopened can of tomato & onion sauce and a packet of Boerewors sausages that I was particularly looking forward to.