Whitey called…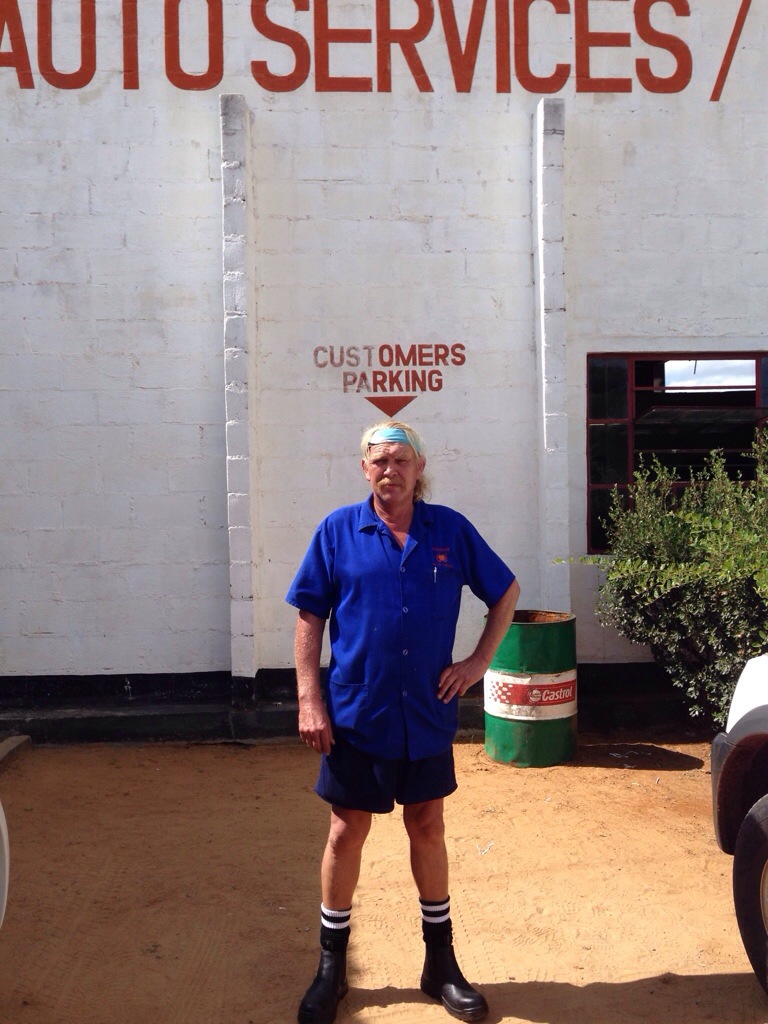 "You're a lucky guy Scott. We all thought the turbo had blown, but we took it apart and it seems fine."
That was good news – the best price we'd had from Land Rover in Gabarone was 32,000 Pula (£2,300) plus shipping and fitting!
It seems the problem was that the fuel filters and injectors had become completely clogged – a lot simpler (& cheaper) to deal with than a blown turbo.
I knew all this cheap fuel was going to bite us in the backside.
We got the car back the following evening: engine oil change; new air, fuel and oil filters; power-steering fluid leak fixed; heat exchanger for the shower fixed back properly (after the bolts had sheared from the constant vibration); car polished (I haven't seen the rust shine that well for ages).
Total cost P3,200 (approx £230 / $360) 50/50 labour and materials. Great news, good service and a reasonable price.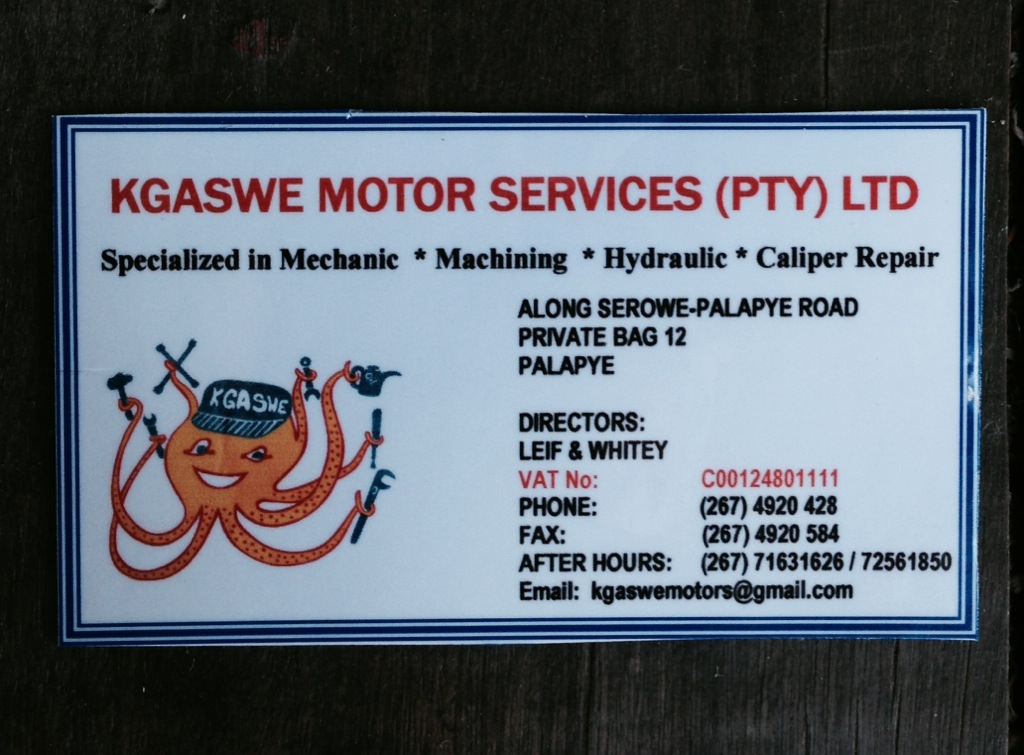 We were going to celebrate that evening with a feast of Oxtail Stew at a local backwater cafe recommended by Mac, a S. African mining engineer staying at the hotel.
Mac also told us a few graphic tales of the extensive (and lets call them 'invasive') searches that took place every day at the diamond & coal mine he was visiting on the edge of town. That day he'd worked a 12-hour shift, 8.3km below ground, in the grime, fixing conveyor machinery.
Quite a character: mid-50's, straight talker, fit as a butcher's dog, 2 toes and 3 fingers missing – but a handshake like a garlic press.
Without going into too much detail, the daily searches take an hour and involve full body scans while standing naked on tiptoe in a booth like a revolving door. False teeth, jewellery, clothes, etc are scanned elsewhere. Once you're scanned, everywhere you can hide a diamond or diamond dust on your body is physically examined. Everywhere.
As we were about to head out for Oxtail stew: snap. All the lights and power went off. Not just in the hotel, throughout the town. Apparently this has happened regularly since the Chinese-built power station was completed 2 years ago. The problem is that the contract signed with the coal mine means they get paid for every tonne of coal delivered – regardless of what condition it's in. Therefore, from 8km down they deliver it wet – it never gets a chance to dry and the machinery eventually gets clogged with wet coal dust. Result: no power for 4-5 hours.
Dinner plans were revised to a very casual affair for our last night in Palapaye. A tin of corned beef, a tin of tuna, apples and pitta bread.
Local advice was not to cross the Mgadikhadi pans due to forecast storms so we left early the following morning and drove 250km north to Francistown.
We sailed through another 2 'Veterinary Control Fences' that were as efficient as all the others we had crossed.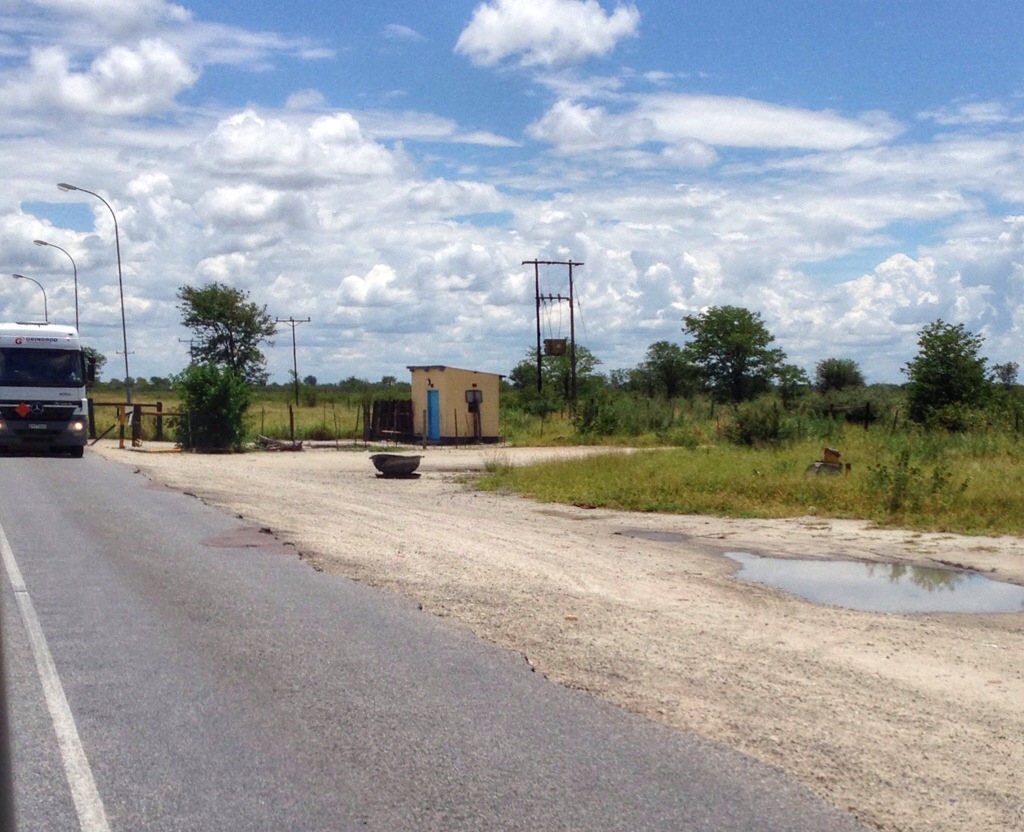 There was little choice of camping around so we were a bit apprehensive when we turned up 5km South of Botswana's 2nd biggest town at 'Tati River Lodge'. The only thing 'tatty' about it was us – it was a very swish conference centre & hotel / bar with a cheap (& once again empty) campsite.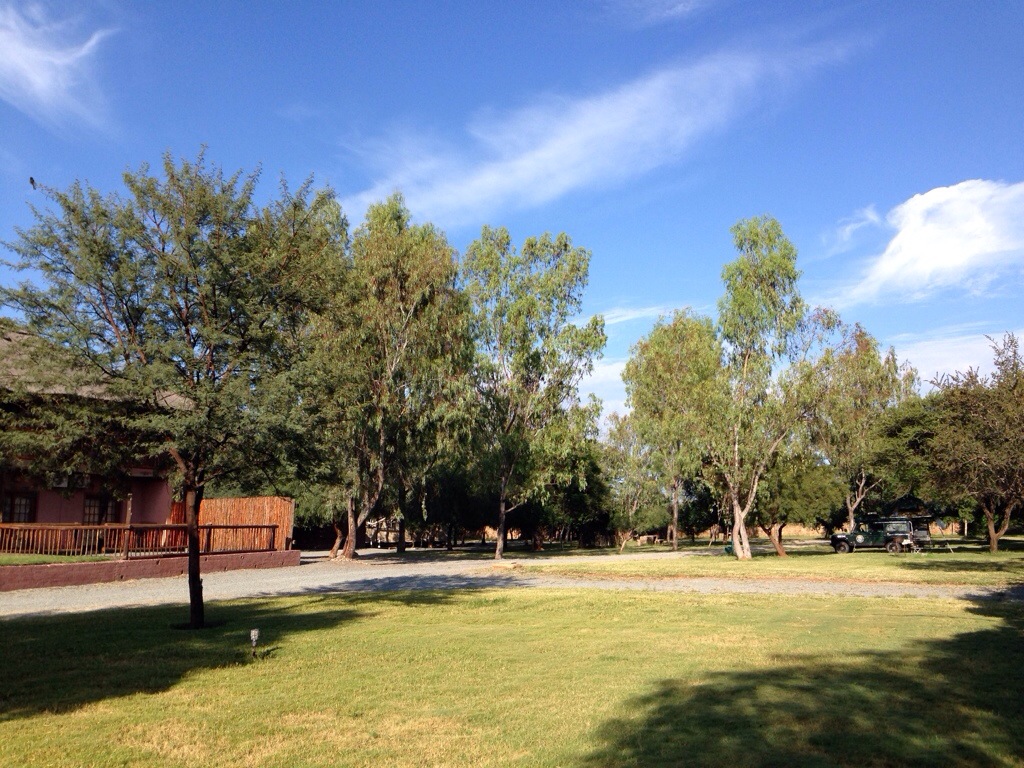 From there, 200km north west along the eastern edge of Sowa Pan to Nata. I'm glad we didn't go through the salt pans themselves, even the fringes that we drove around were wet and boggy. After our chicken pitta lunch at Nata Helene spotted that we were leaving a trail of liquid behind us as we drove out of the one horse town.
It had not been a great morning so far. I'd used almost all of my cash after I'd filled the car with fuel and then found my Visa card was 'declined'. The only ATM in town was broken and the nearest cash machines & banks were 200km back in Francistown or 300km west in Maun (where we were heading). Paying for the fuel left me with about £6 in cash.
Therefore, my good mood hit a new high when we looked into the engine bay and saw a fountain of diesel spraying over the engine from a split hose linking the diesel injectors.
Checking with a few locals we found there was a bush-mechanic workshop on the edge of town that may be able to help.
It was padlocked up and no sign of life (mid / late afternoon on a Friday).
I managed to get the hose off. It was almost torn in half and the rubber was perished. I guess one of the mechanics at Whiteys may have inadvertently weakened it when re-fitting the injectors, but it would likely have eventually split anyway.
At least it didn't fail while we were trying to cross the sodden Makgadikgadi!
Using my indisputable mechanical prowess I bound the crumbling hose with Duct Tape and strengthened it with wire so that it could be shaped.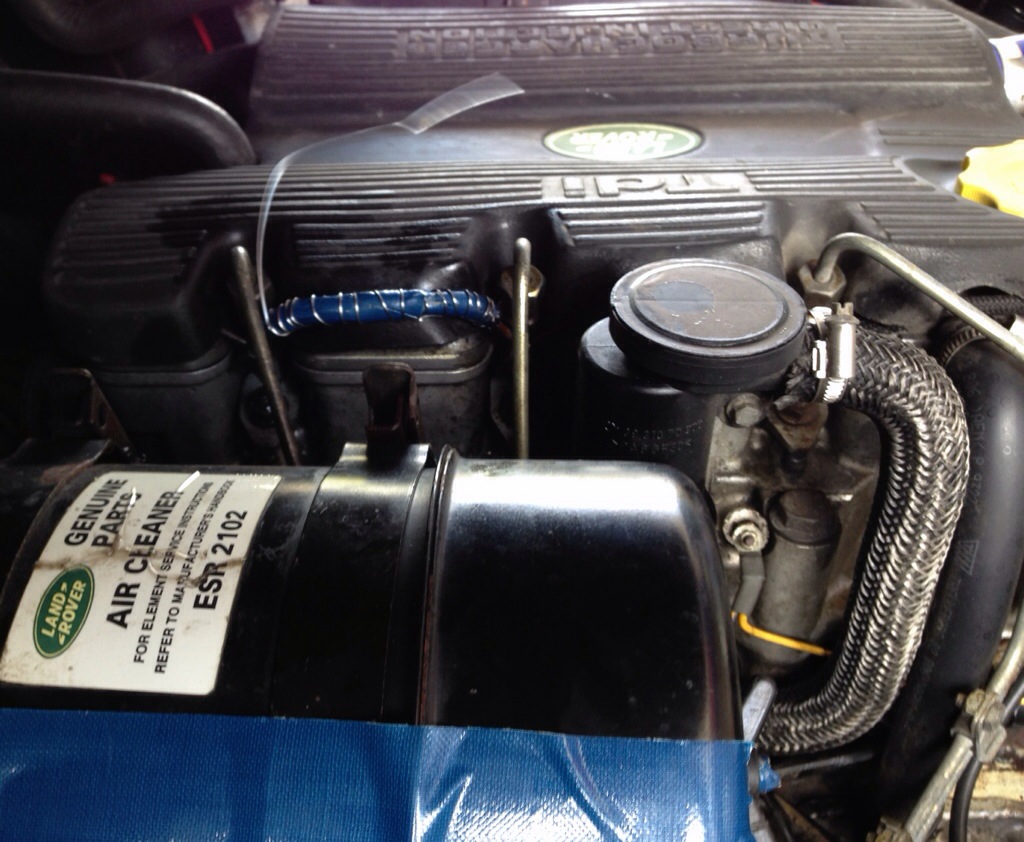 We had little choice but to keep going west towards Maun, knowing that there was a campsite after about 100km.
The road is still not bad out here, but it's a pretty remote, unpopulated area to be driving with mechanical problems and another storm approaching.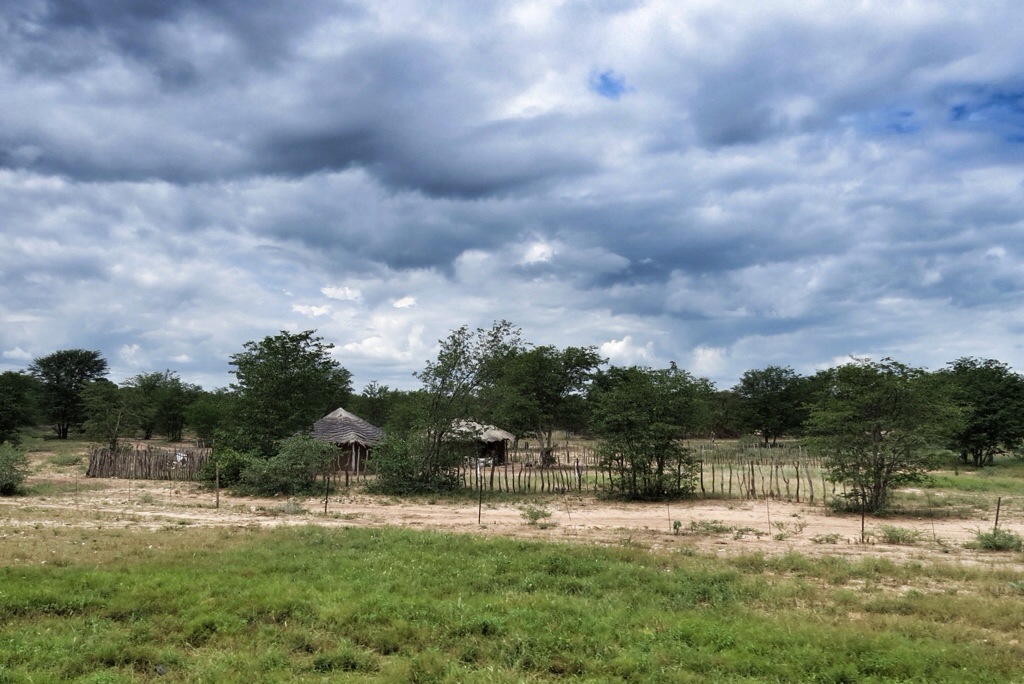 It's not easy to miss Planet Baobab / Kalahari Surf Club Lodge, restaurant, cabins and campsite. There's a 10m high Aardvark on one side of the road…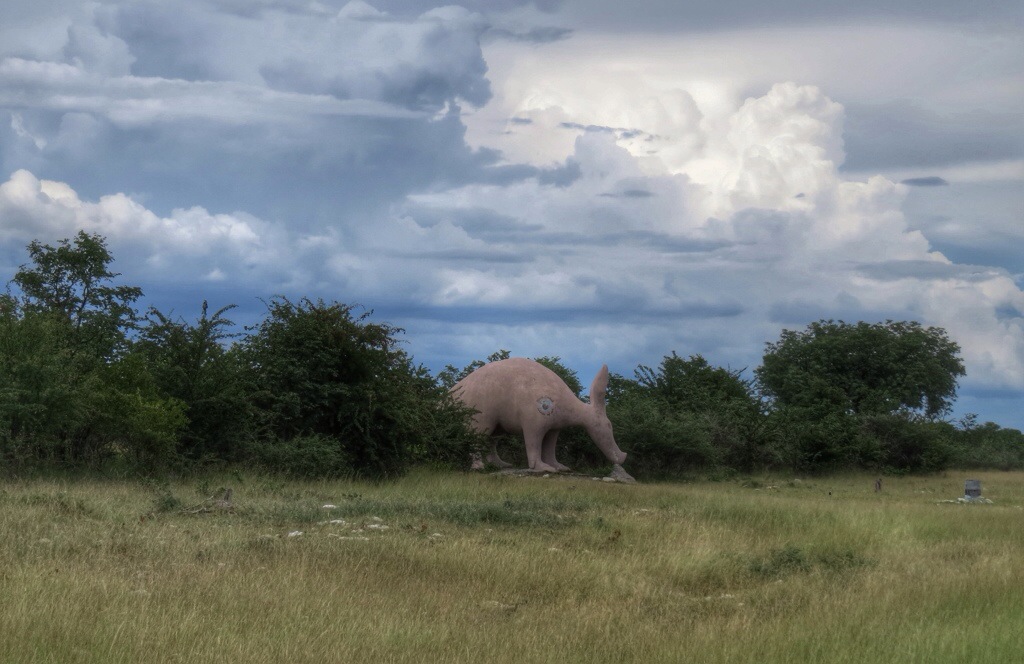 … and a termite hill on the other…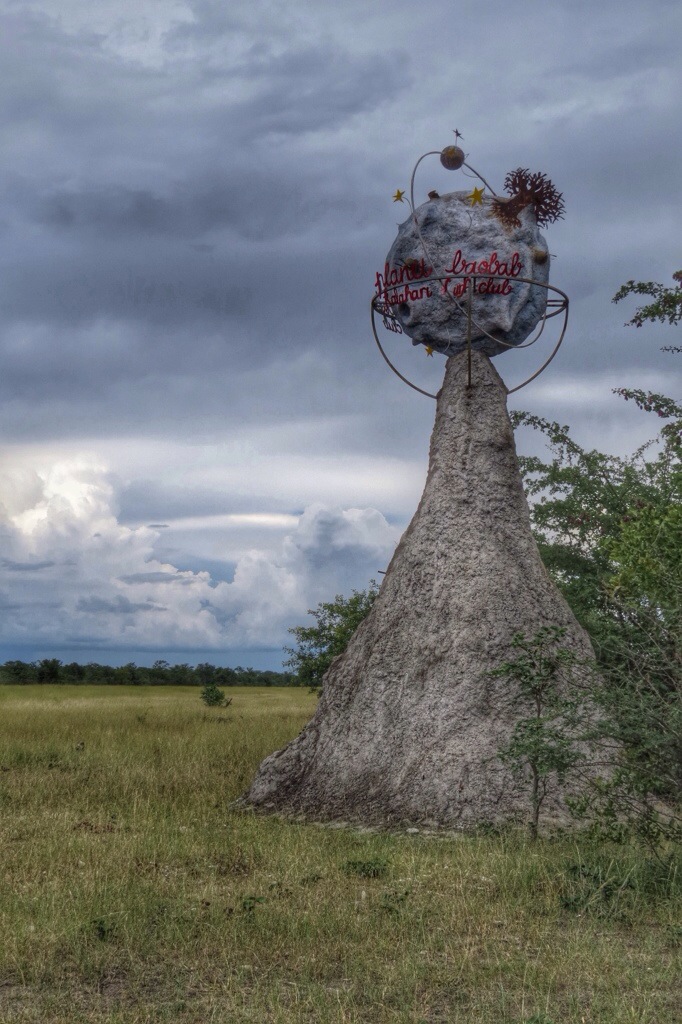 Camping is P150 (£10 /$16) per night. Fortunately, since I have no cash, they take Visa AND…they've agreed to let us run a bar-tab till we leave.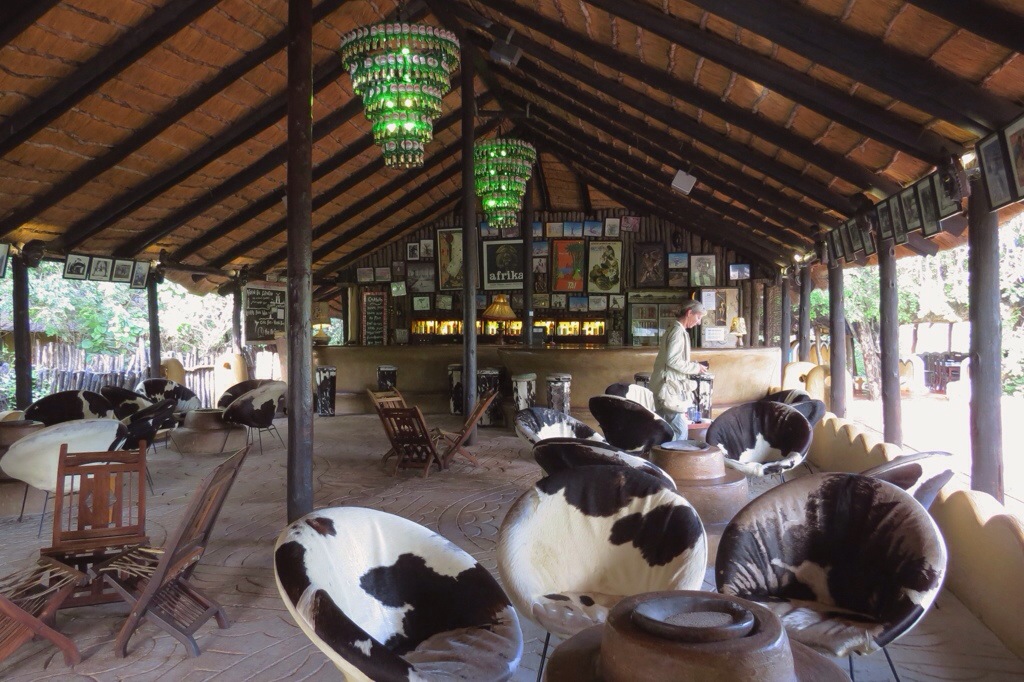 We just had time to get to a camping pitch and batten down the hatches…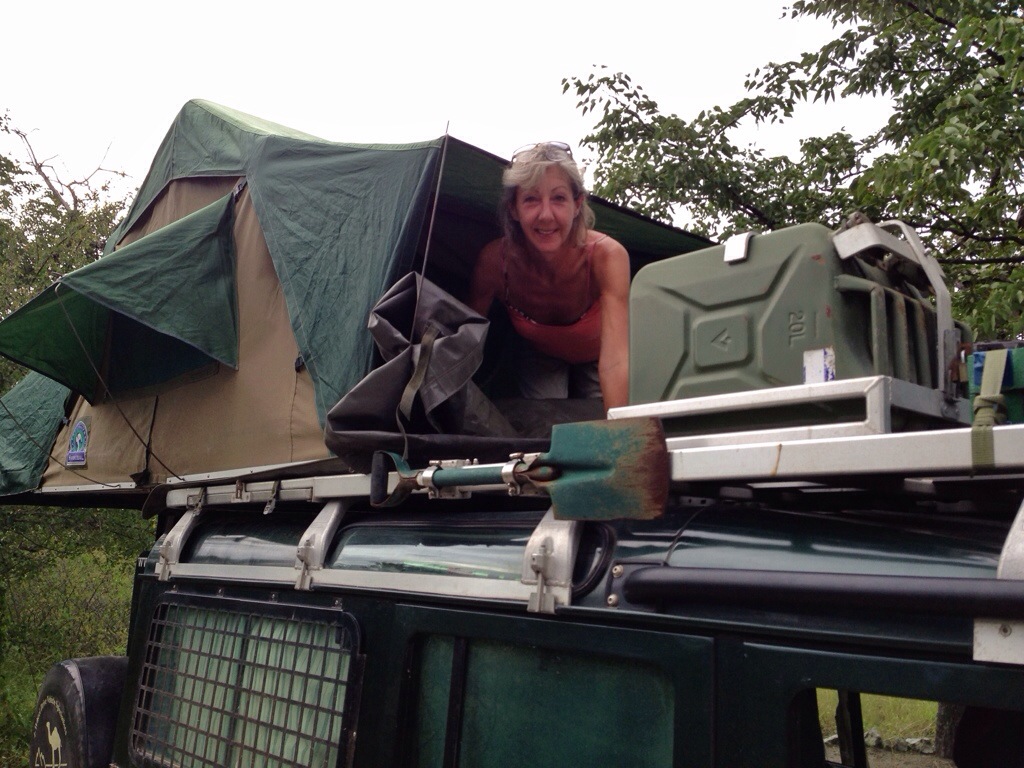 …before the storm arrived…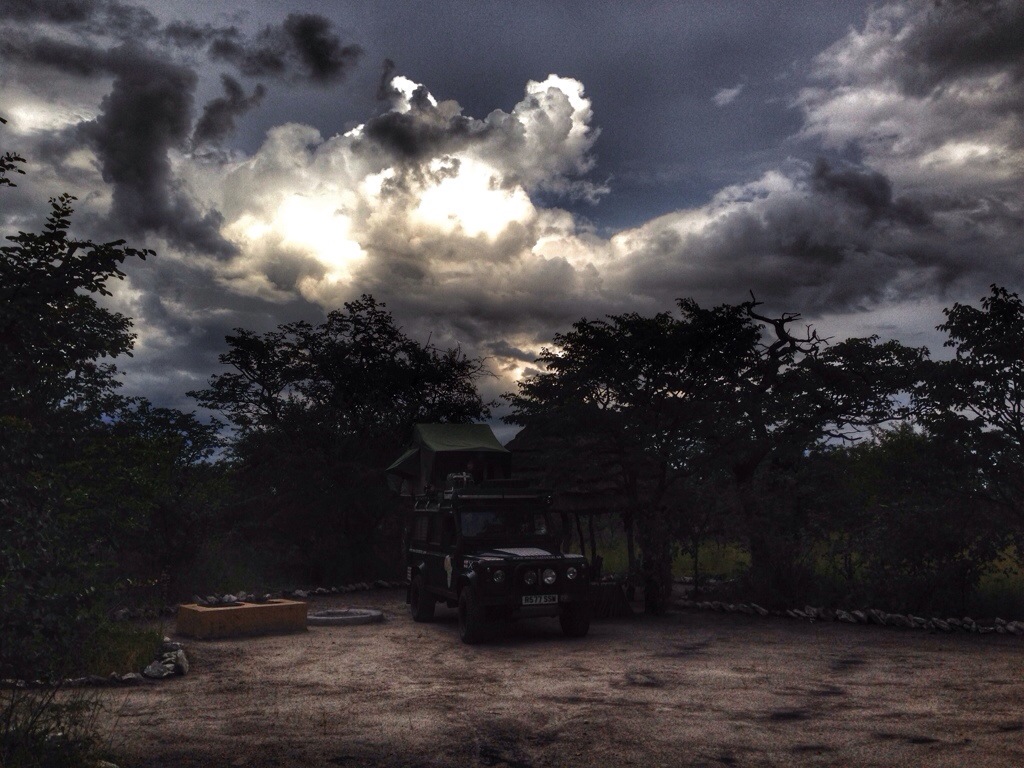 …and we hit the bar.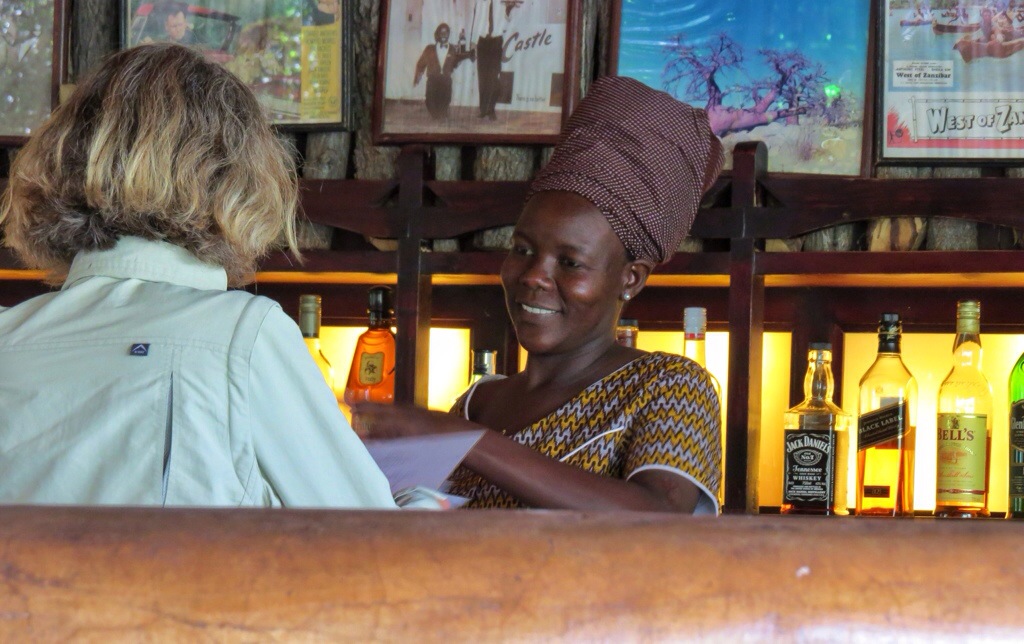 Let's hope the card works when we have to settle up.