We made it out of the Kalahari and headed for Augrabies Falls National Park.
More to follow on that, but since we've got about 10 minutes of internet, for now just a quick summary of our present Christmas:-
Found Santa on the 'Star Walk' app…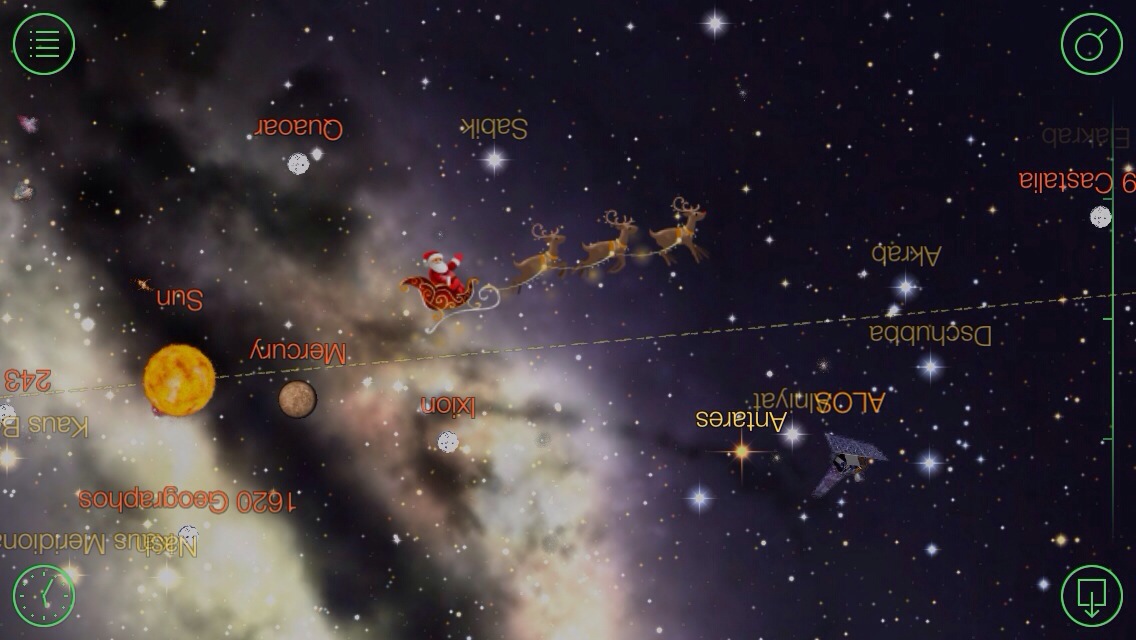 Found a bit of grass (and water) in Northern Cape, South Africa (and managed to get a picture that just about summarises our Xmas Day – while the guys at home are suffering the cold and the floods!)…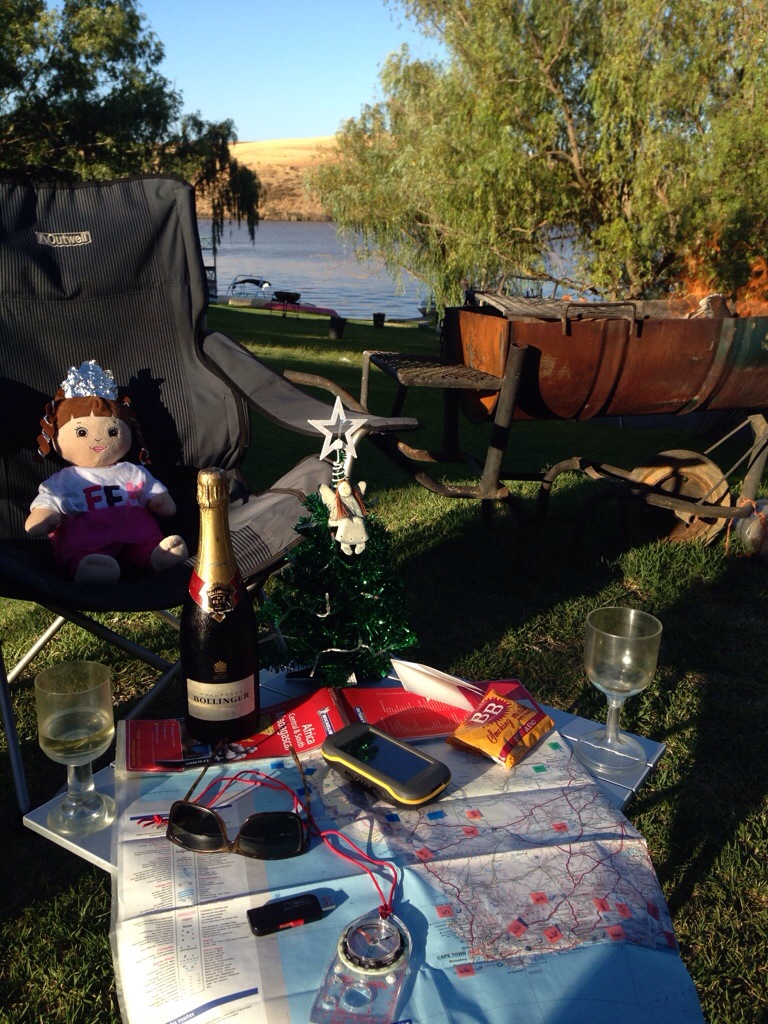 Found 'Kalahari Prawns' to put on the Braai (BBQ) for Xmas lunch…

…which turned out to be chicken breasts wrapped in bacon, rather than the huge prawns / shrimp I hoped they would be. I guess I should have suspected something when they called them Kalahari Prawns – no water for many miles, but I thought maybe they were just hot and spicy!
I'd looked everywhere for turkey in the shops, but no luck.
The only thing that came close was a packet of 20 frozen 'Turkey Nuggets' for $2, but I thought I'd give that a miss. They didn't look very appetising, and I'm not sure exactly what part of the turkey they were but, if I'm right, they're tremendous value for money since I guess you only get 2 'nuggets' on each (male) turkey!
Top Tip: don't try and buy prawns in the desert.
Anyway, we've made it down to Swellendam at the moment and are heading into the Bontebok National Park for a couple of days before new year. Very little wifi / internet available so not sure when I can update next.
It was our first Christmas away without family and friends around us, and that made it a bit odd. However, it's been great getting messages from everyone now that we've (briefly) got internet.
A real tonic. Thanks.
If we don't get internet before New Year, have a grand one all of you.
Thanks for following our travels, and thanks for the occasional Facebook messages, emails and whatsapp contacts (also the jokes Peter), they really give us a boost when we're so far away from the ones we love.
Thanks especially to Judith for a grand job of plotting our erratic travels so far as we lurch from one Land Rover repair shop to another.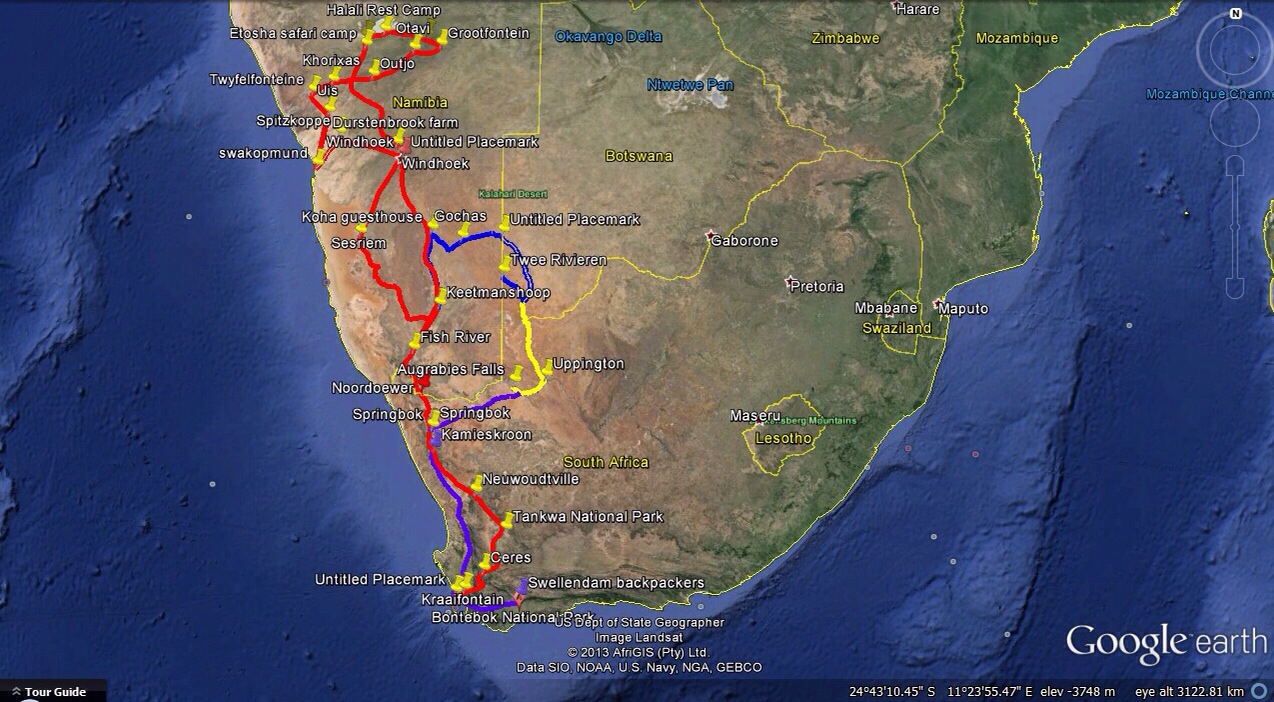 Marvellous.
X