We met Gilles from Belgium over a glass of wine and then had coffee with him the next morning before he set out for Mozambique.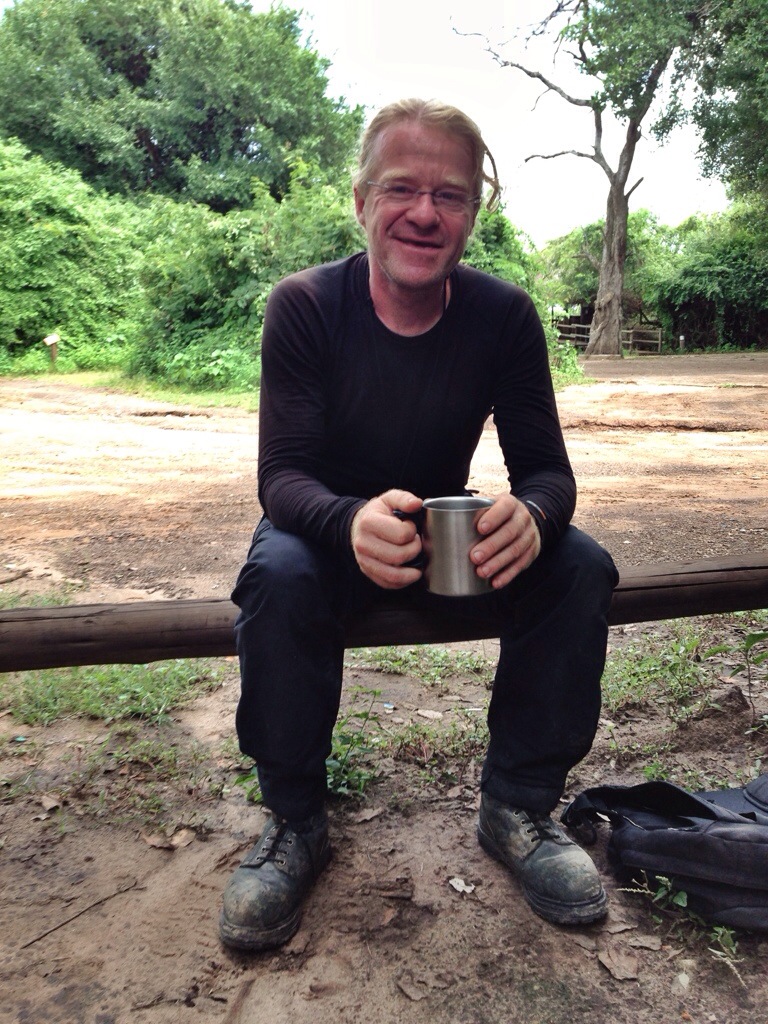 He has just spent 5 months coming down the west coast of Africa from Europe. There have been very few who have got through in the last year or so and and he recommends not to bother.
Some of the people he's met have been friendly and he particularly liked Morocco, Ghana and Namibia. But his views on everywhere else seem to echo those of others we've met – constant hassle; aggressive / corrupt police & borders; nightmare (expensive) bureaucracy for visas; very few attractions (or even places to have a shower) that are either open or in any state of repair to make them worth the detour. In his opinion, only worth doing it to be able to brag about how macho you are – not fun at all.
He's now looking forward to the east coast route and should be travelling up a few weeks ahead of us. Hopefully we'll get the chance to meet up again.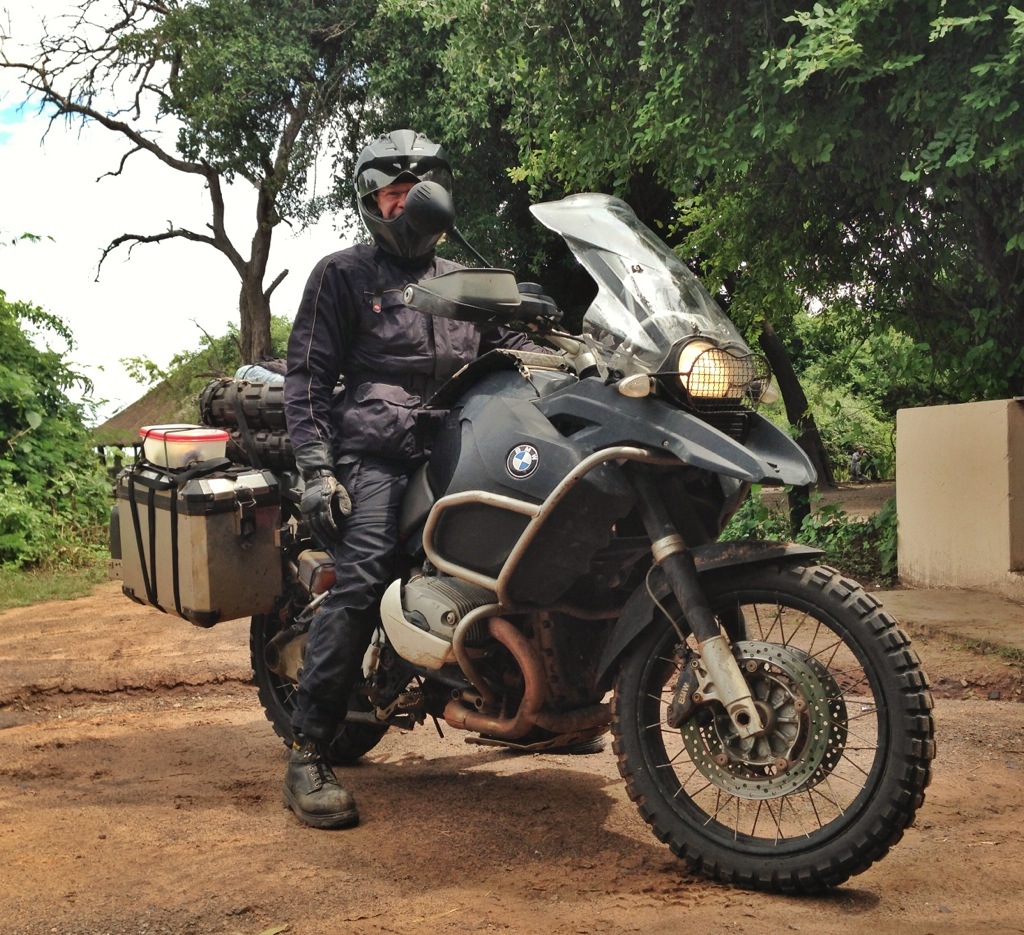 For our last few days in Botswana we headed into Chobe Riverfront.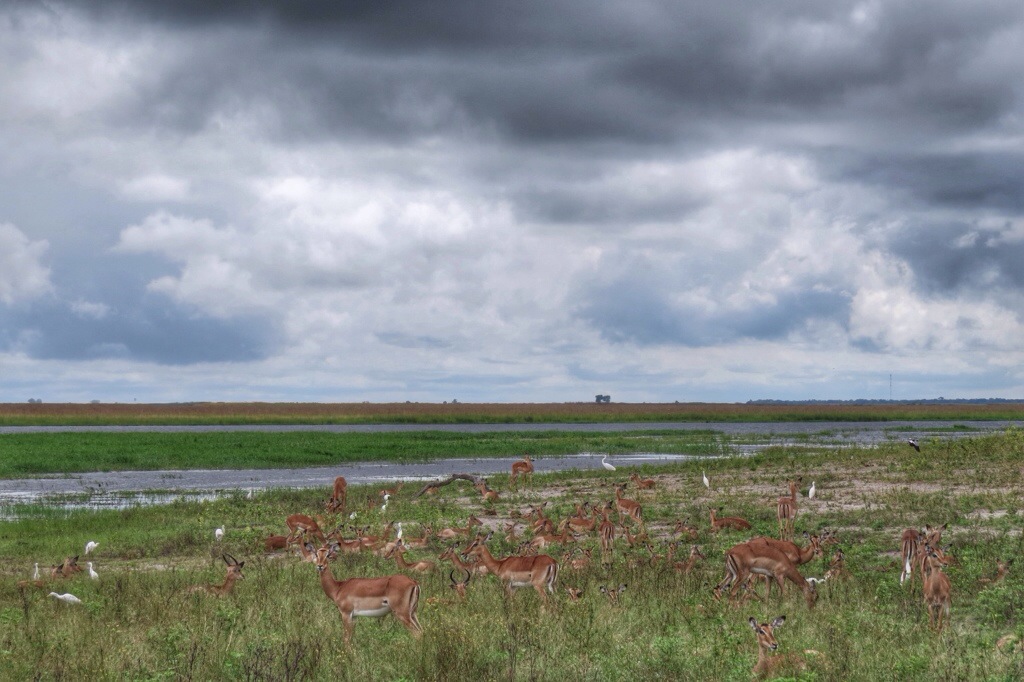 This essentially follows the border with northern Namibia (which is in the centre of the Zambezi river). The other side is The Caprivi Strip.
On the Zambezi itself, there are many boat trips and a few floating hotels.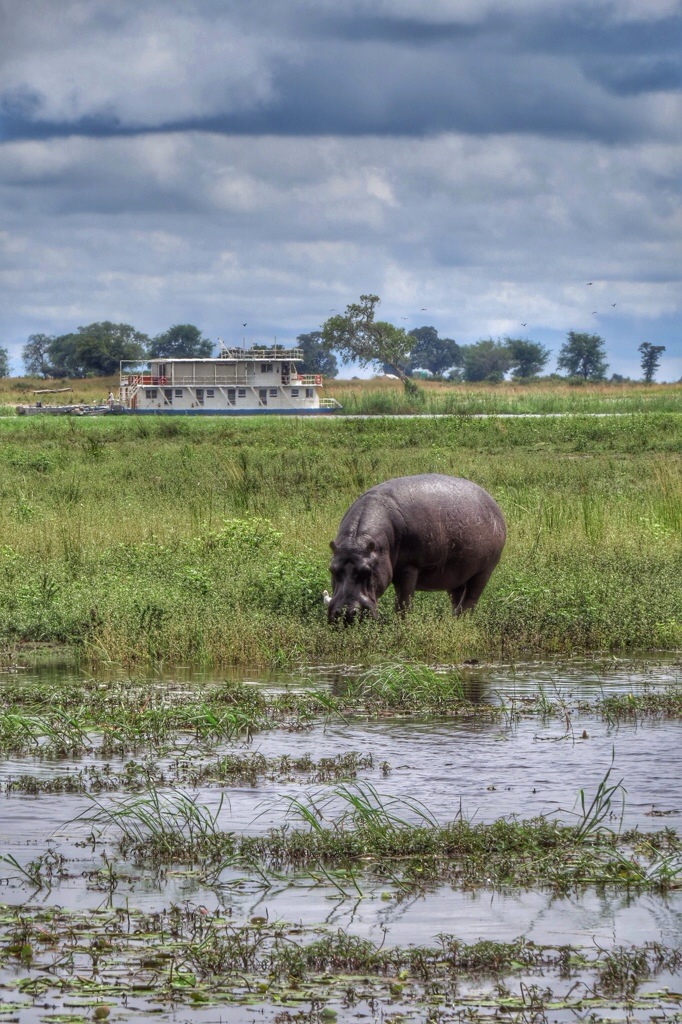 Bizarely, after a border dispute about one of the islands in the river, there is also a Botswana flag, on a huge pole, on an island in mid-stream.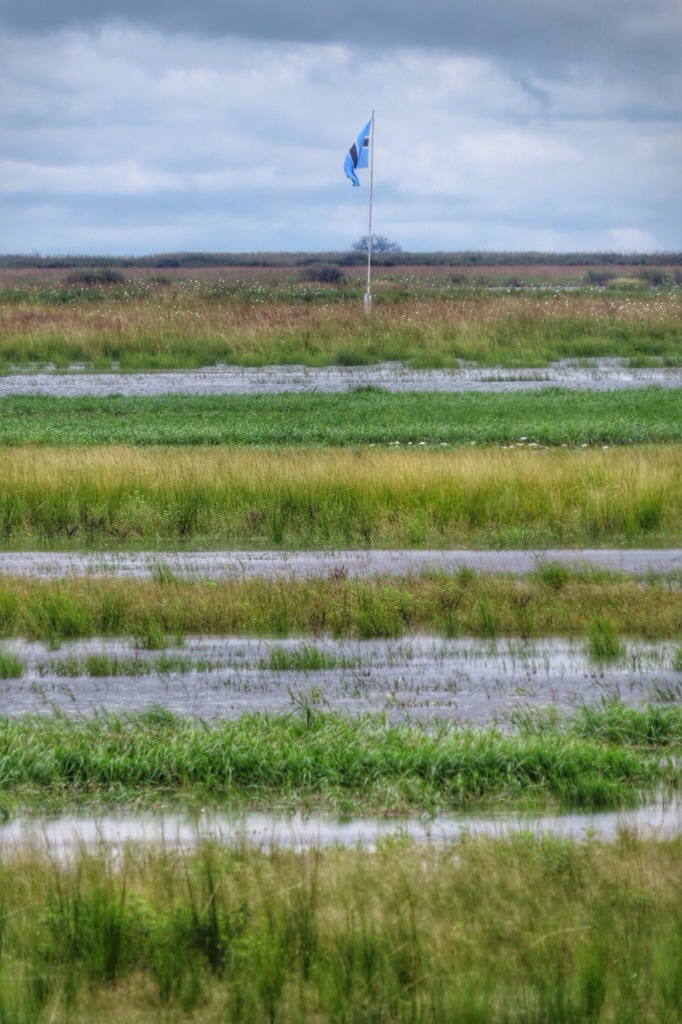 But either side of the main stream is a huge marshland area which is quite difficult to travel through at the moment due to the amount of rain.
All the guide books and the official websites say that advance bookings are essential and that no entry permit payments or camping permits will be issued at the park gates. We rolled up on the off chance anyway and managed to arrange entry and camping at Ihaha camp on the spot. Maybe it wouldn't have been so easy in the high season.
450 Pula per night camping ($45) and P250 ($25) per day to get in with the vehicle.
There are a number of inland sandy tracks that radiate like a spider's web throughout the park, most of which are in reasonable condition.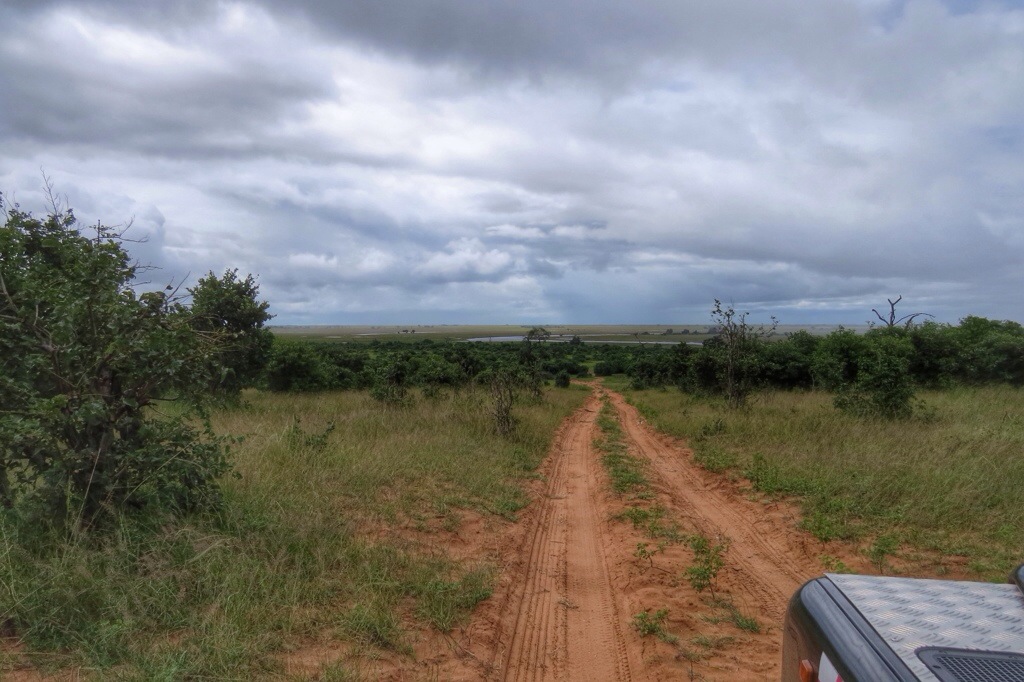 Even some of the marshland fringes are pretty easy to get around.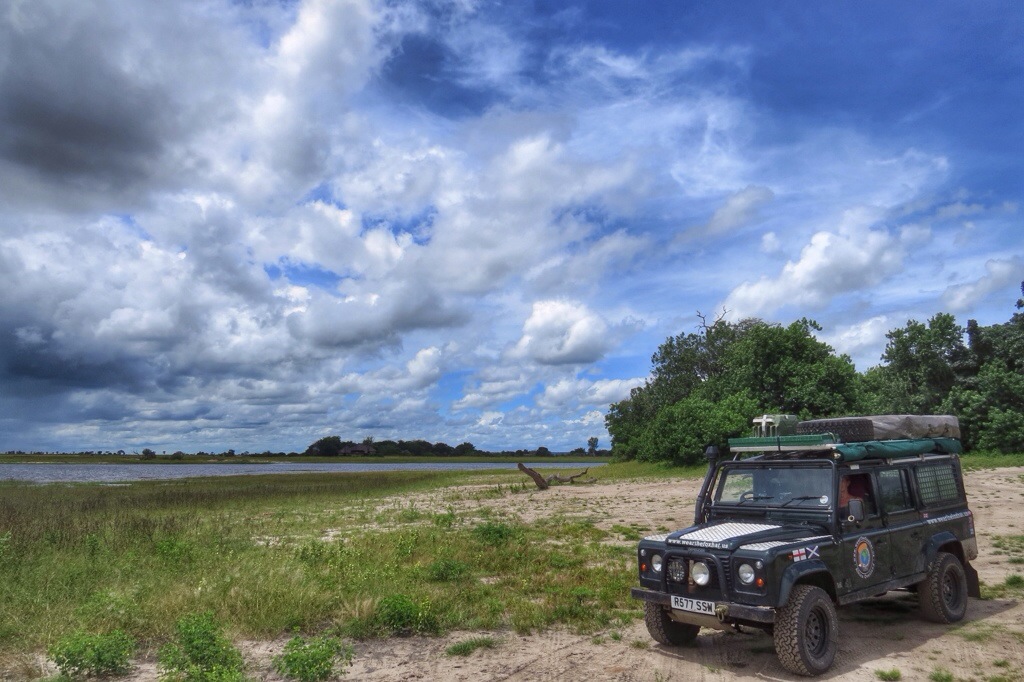 But in some of the fringe areas the tracks just disappear into the boggy marsh.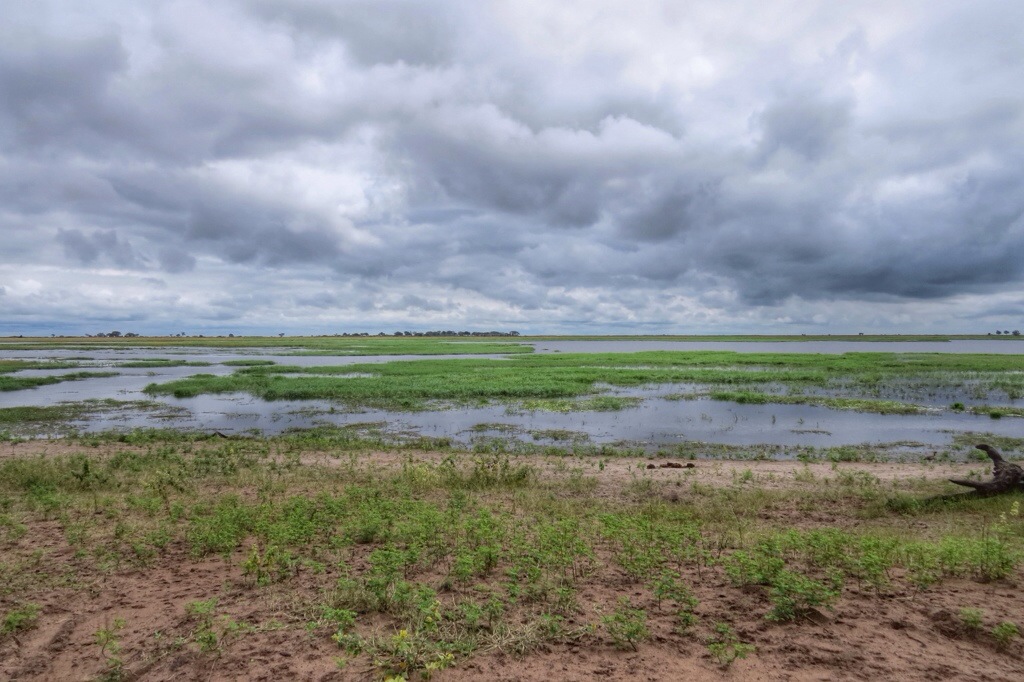 We spent the morning on the fringes and inland, just cruising around, enjoying the scenery.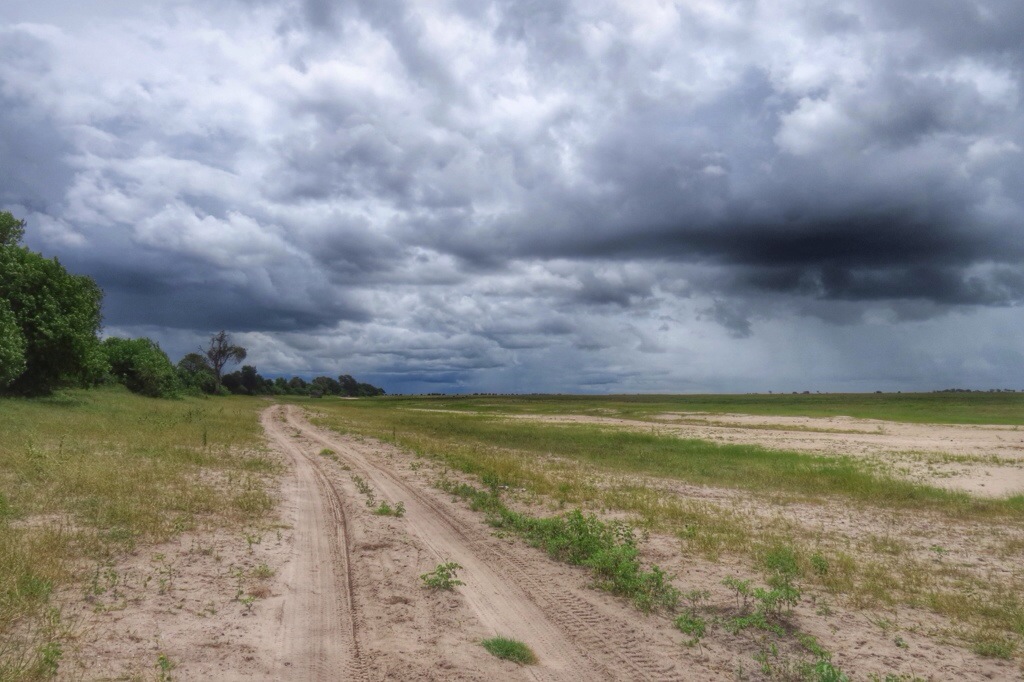 There wasn't much game around due to the plentiful supply of water throughout the region. However, as we rounded one bend we were literally stopped in our tracks.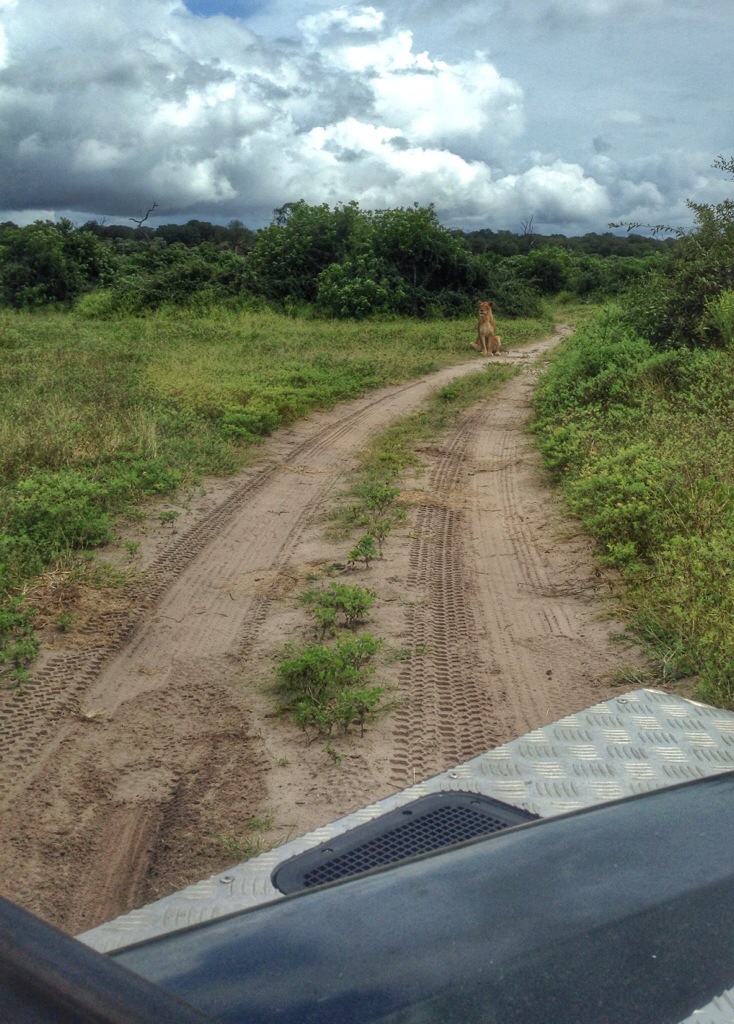 We watched her for a while, until it started to rain. As she headed off into the bush we noticed that she'd been in a pretty bad scrap at some time and had lost her left eye – it can't be easy for a predator that can't see properly.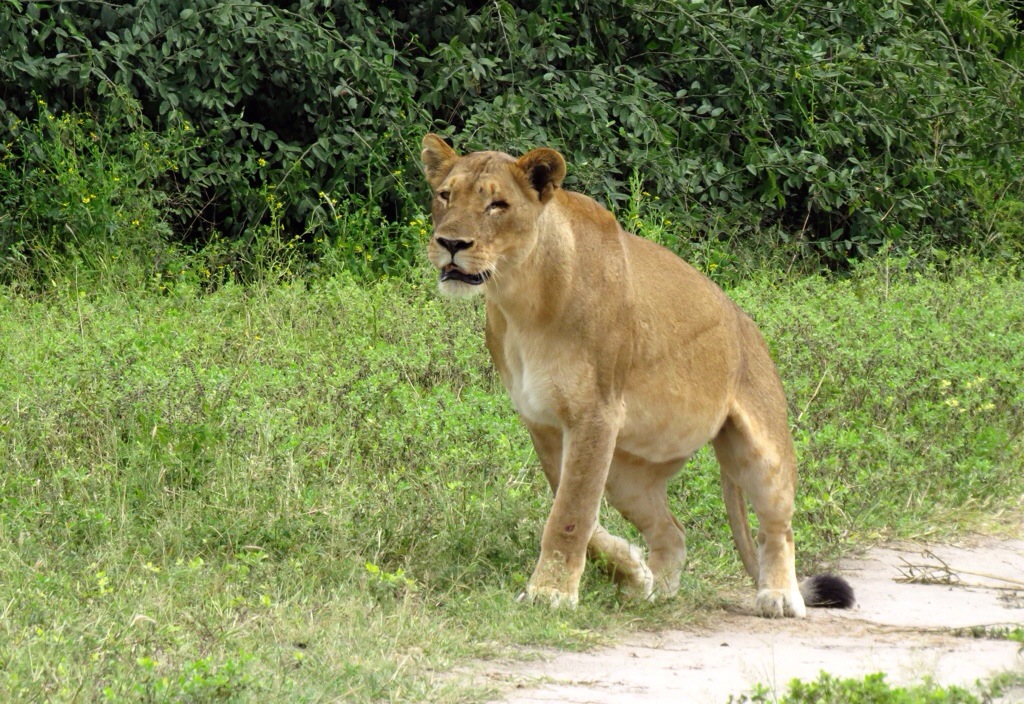 We followed her slowly through the bush for a while, then lost her in the heavy rain.
Ten minutes later we thought we'd spotted her sheltering from the downpour.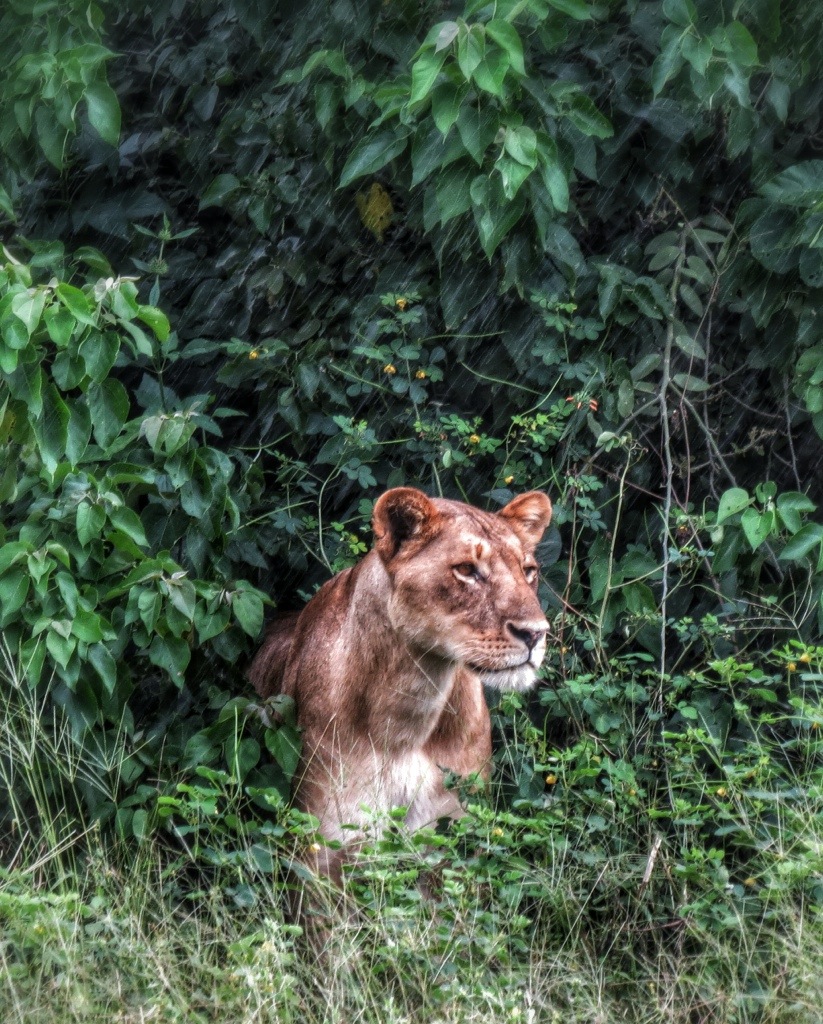 It turned out to be another female – both eyes intact.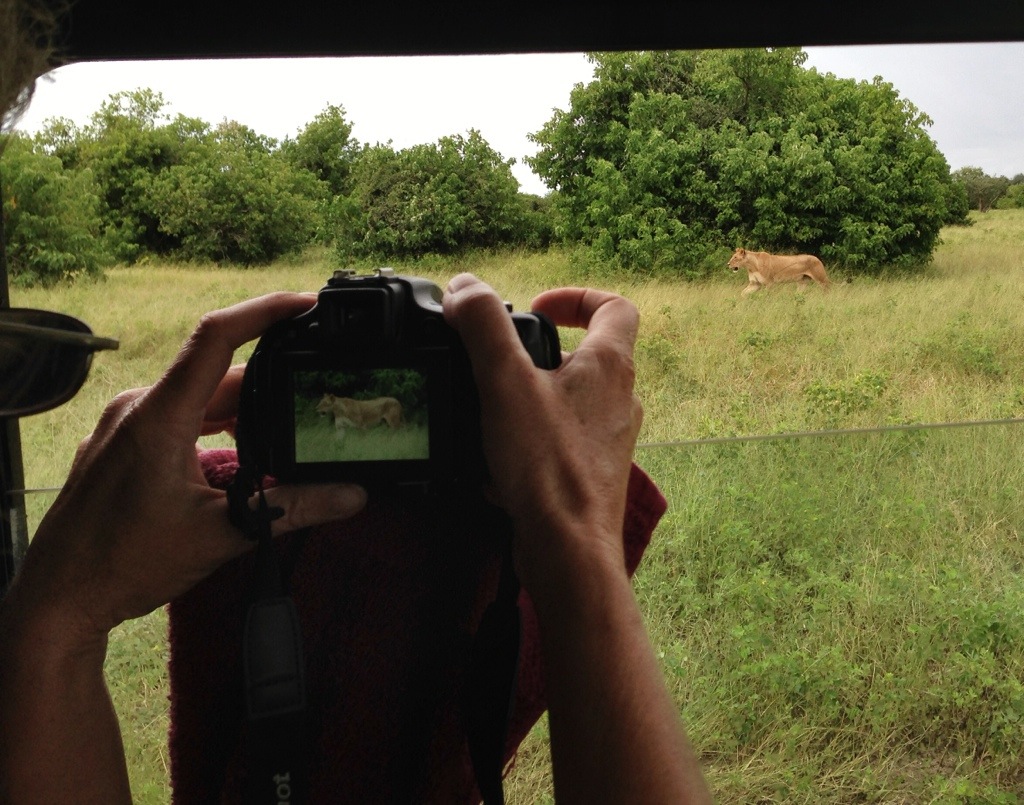 We followed her for about 20 minutes and were surprised when she met with another lioness and 2 cubs.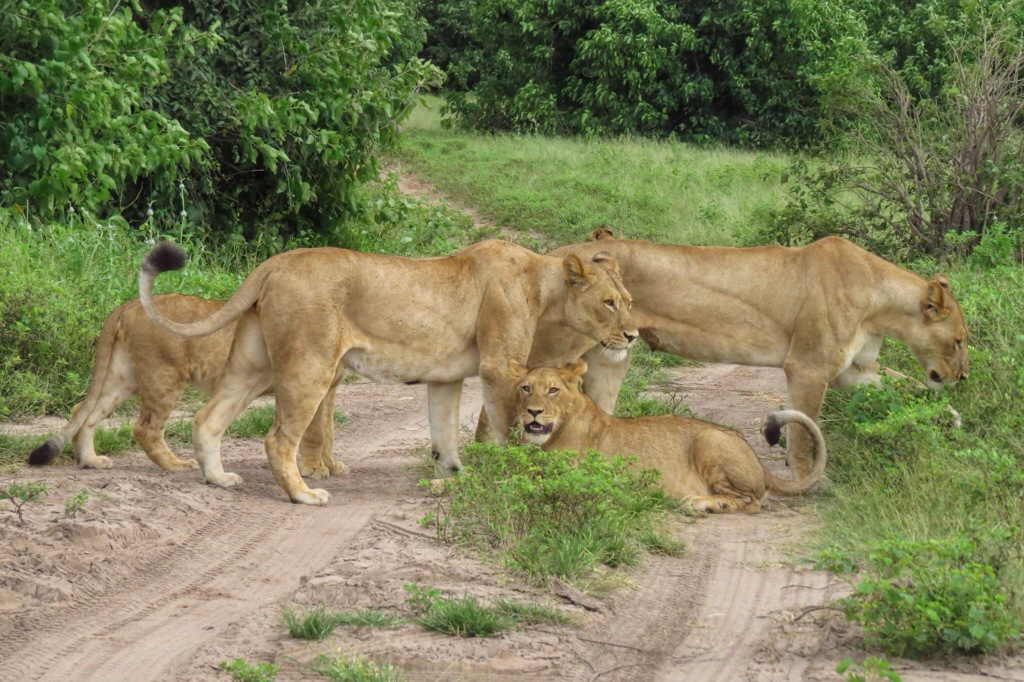 Then, two more cubs arrived…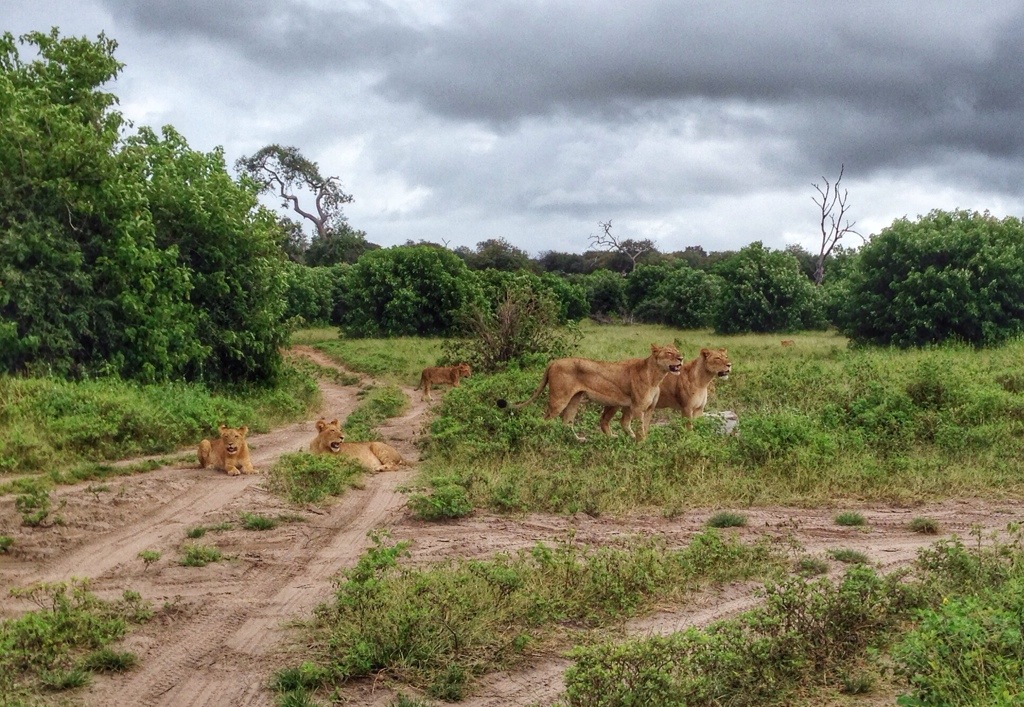 …then another 2. Eight lions in total. It turned out they had 3 cubs each (pretty unusual) although the cubs were so lively and playful we couldn't get a single shot with them all in.
We sat and watched the cubs playing for a while…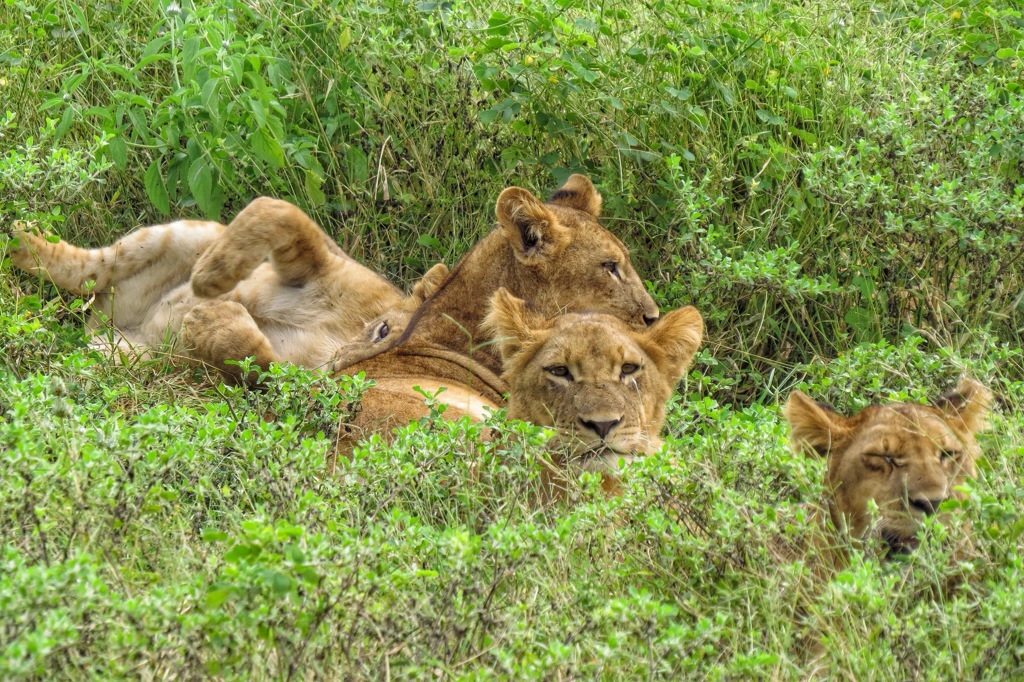 …until mum got board and took them off into the bush.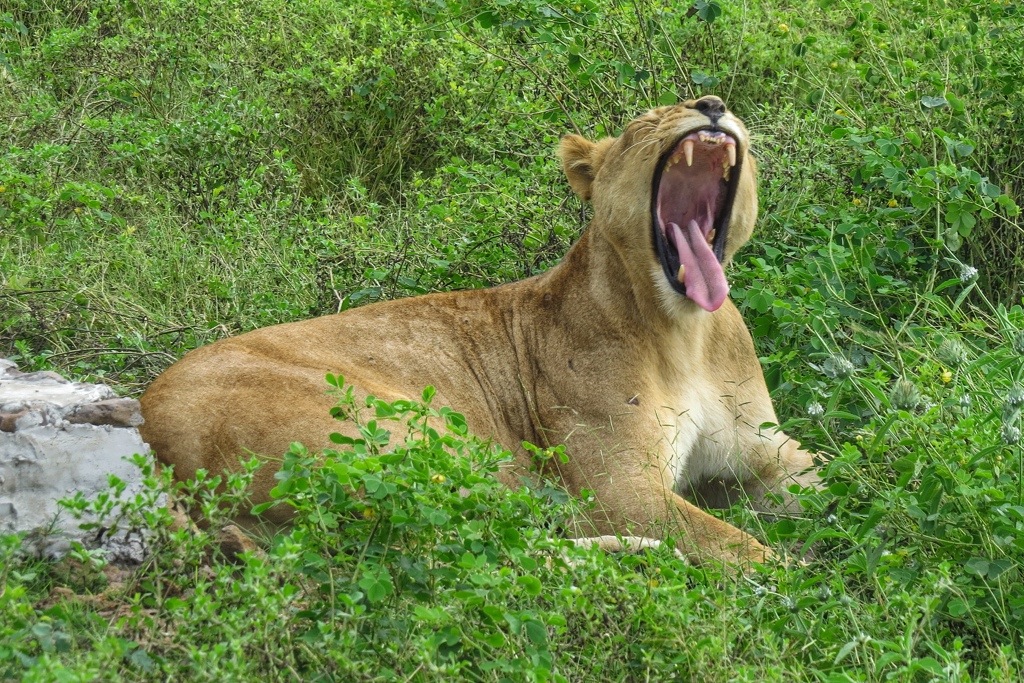 I decided we should take the marshy track west towards camp.
Helene wasn't quite so sure that it was a good idea.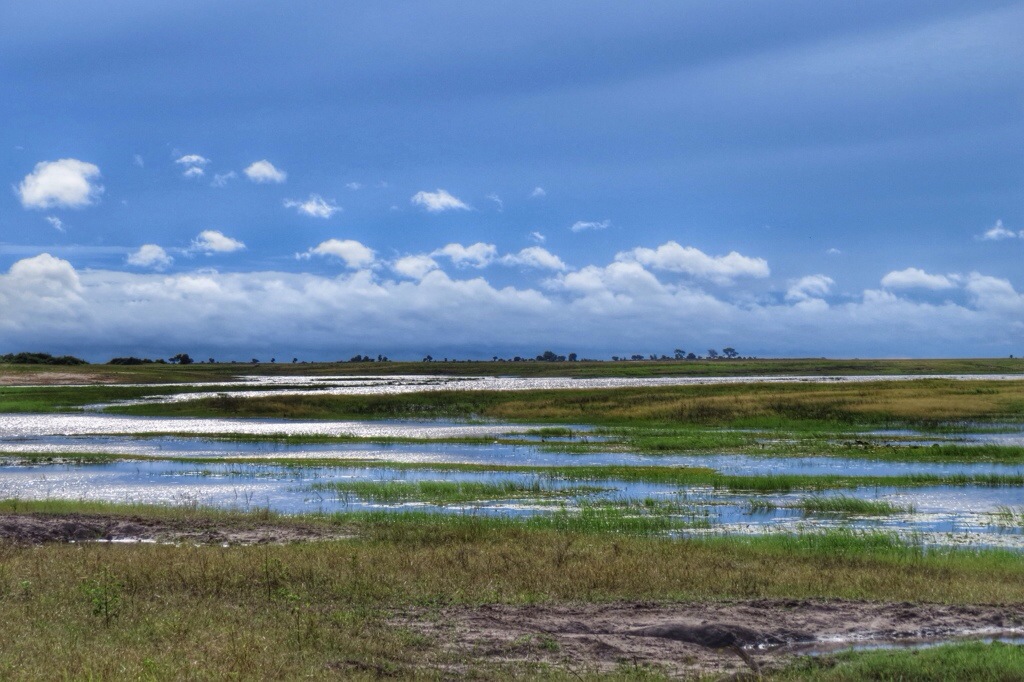 We did ok for the first kilometre or so: wet, boggy and muddy, but ok. "Don't worry," I said, "If it gets much worse we can always turn back".
Unfortunately, about 400 metres into one of the wetter bits (400 metres after we should have turned back) we got stuck.
Up to the doors in stinking, black, boggy mud.
Now what do we do?
There's nothing to winch on (and we don't have a winch); we're 1.5km from the nearest dry track that anyone may possibly come along; there are 8 lions somewhere between us and the track (do we get out, wade back to the track and try and leave a 'HELP' sign pointing the way we came) and we've already seen crocs in the swamp.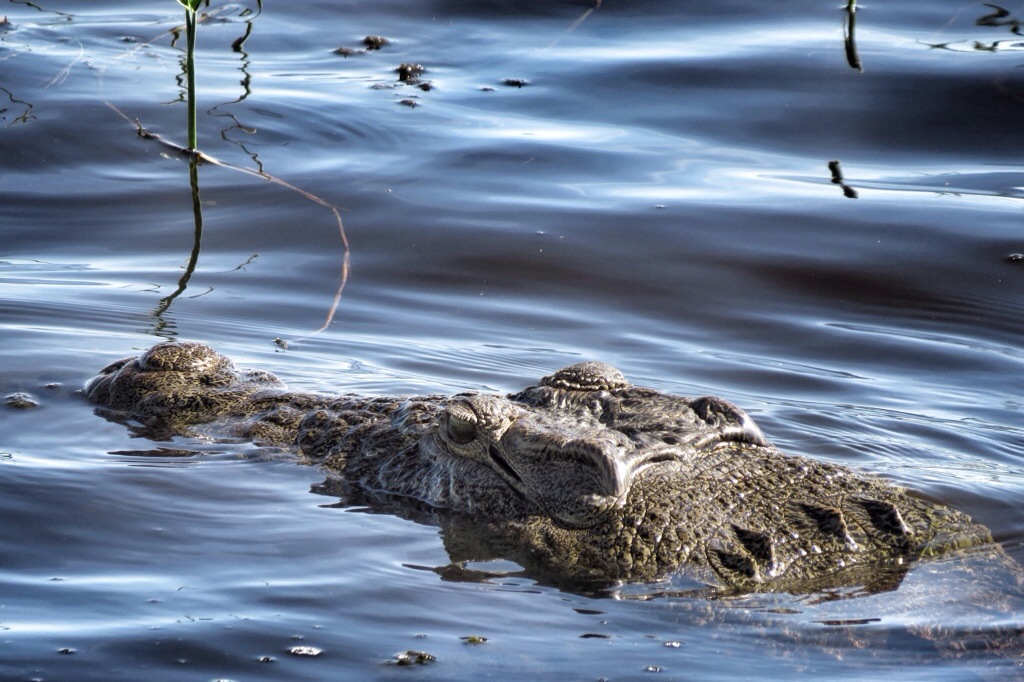 Neither of us fancied any of those options. There was no way we could go forward – the front was buried. Fortunately, after about 20 minutes of rocking the car back and forwards in low gears we found some grip in reverse and (somehow) I managed to reverse us back along the random, twisting troughs we made coming in.
That got the heart racing a little more than I would have liked.
No more bogs by choice for a while – we stuck to the sandy, riverside tracks as we drove through the bush to Ihaha camp.
On the way we passed a 'Private' sign for Chobe Game Lodge. In need of a break, we went in anyway, looking for a strong coffee. They couldn't have been more welcoming. What a beautiful place.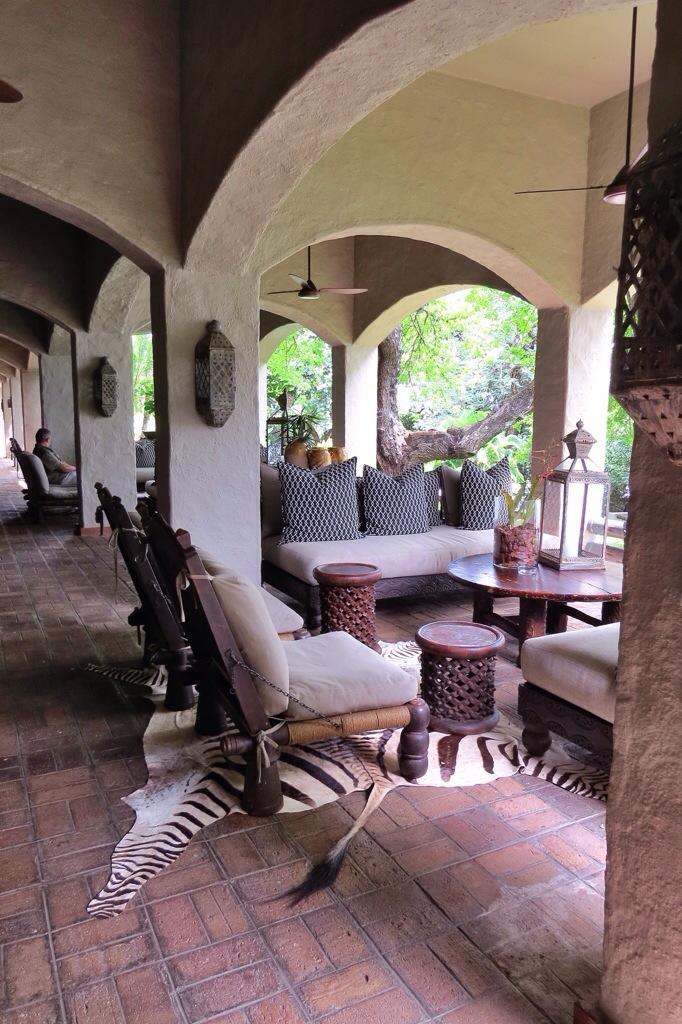 Like a museum / gallery.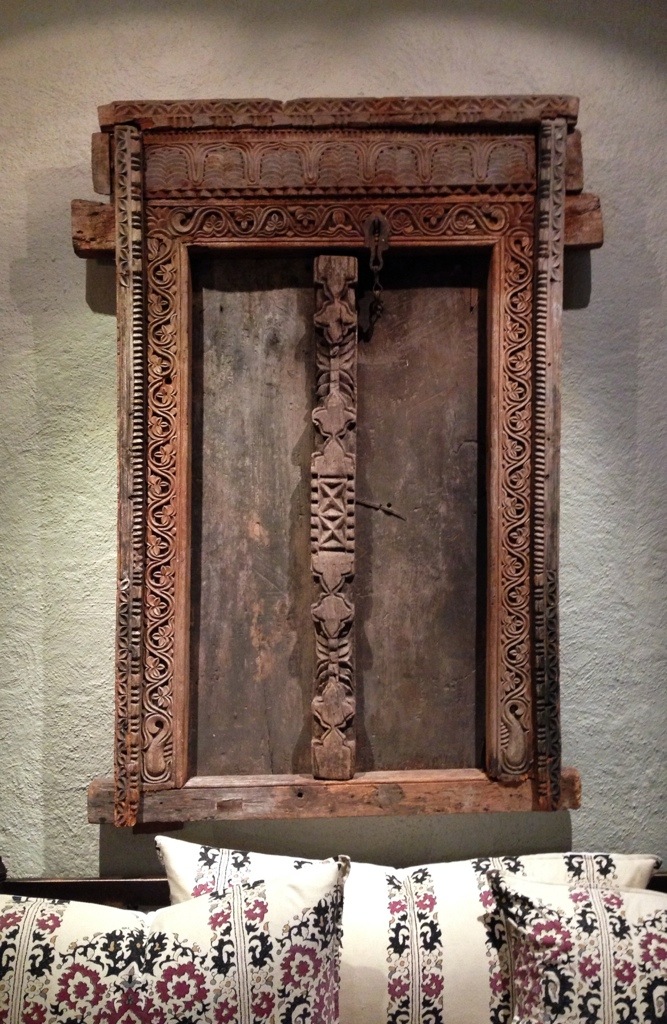 Rooms are $900-$2,000 per person per night. The potential cost of the coffee was almost worrying me as much as being stuck in the marsh.
Not a problem though. Two (pretty good) coffees, $3. Phew!
The rest of the day was relatively uneventful. Plenty more to see though.
Huge herds of Springbok (Helene wants to call this picture 'Arse About Face')…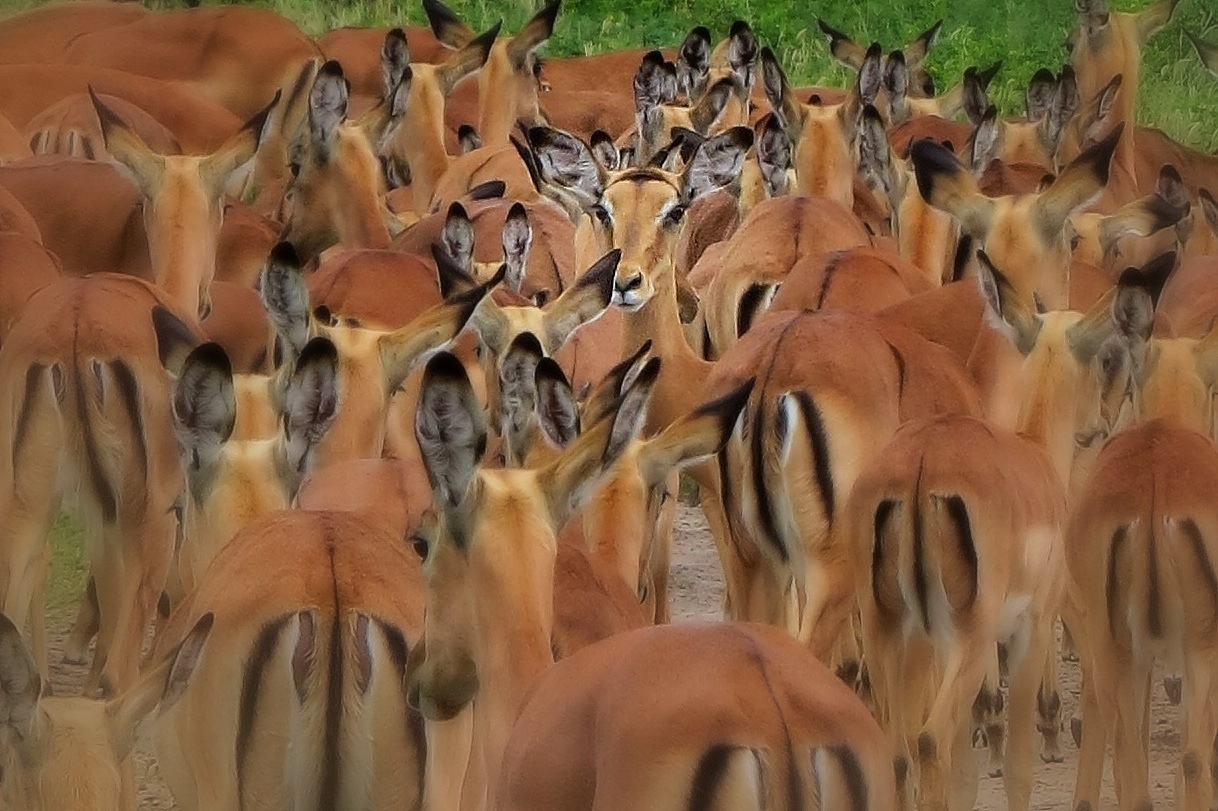 …Baboons (some with a face only a mother could love)…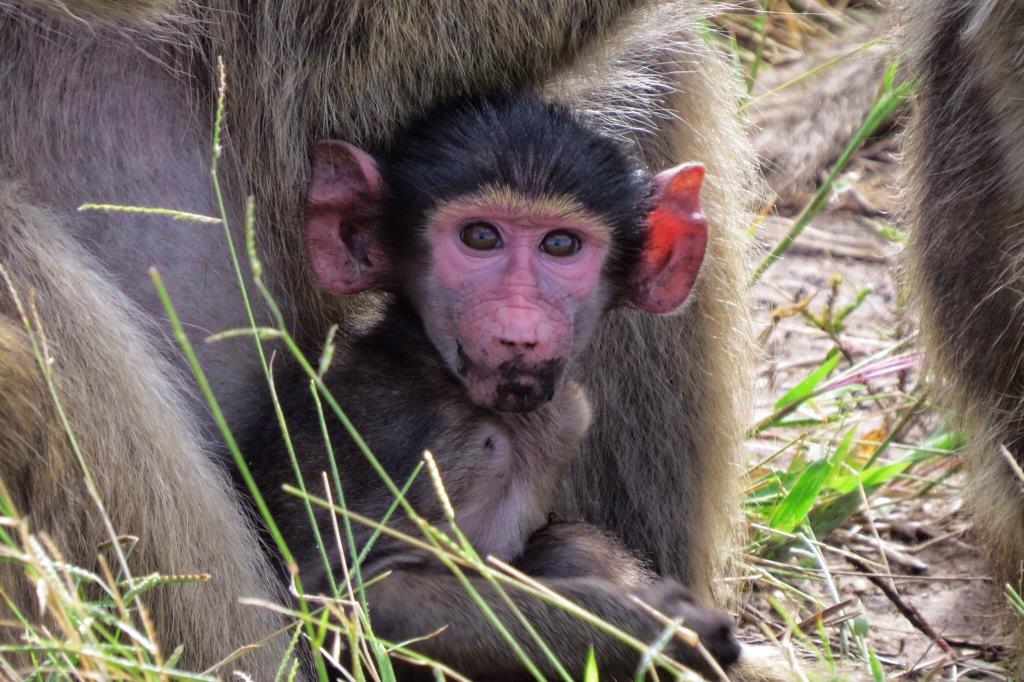 …Buffalo…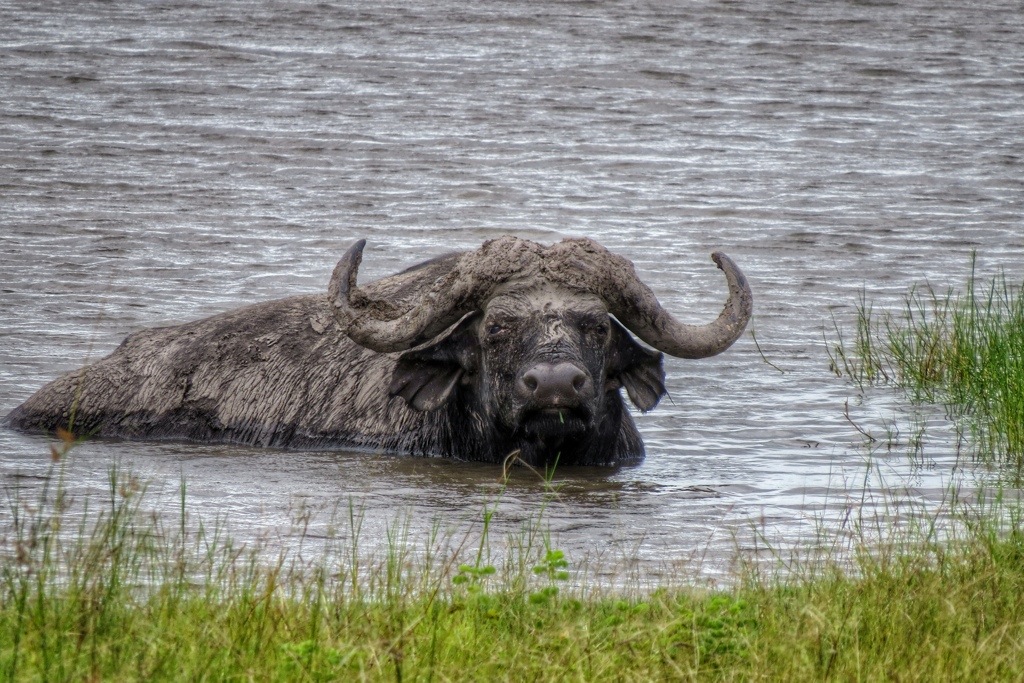 …and the occasional hyena…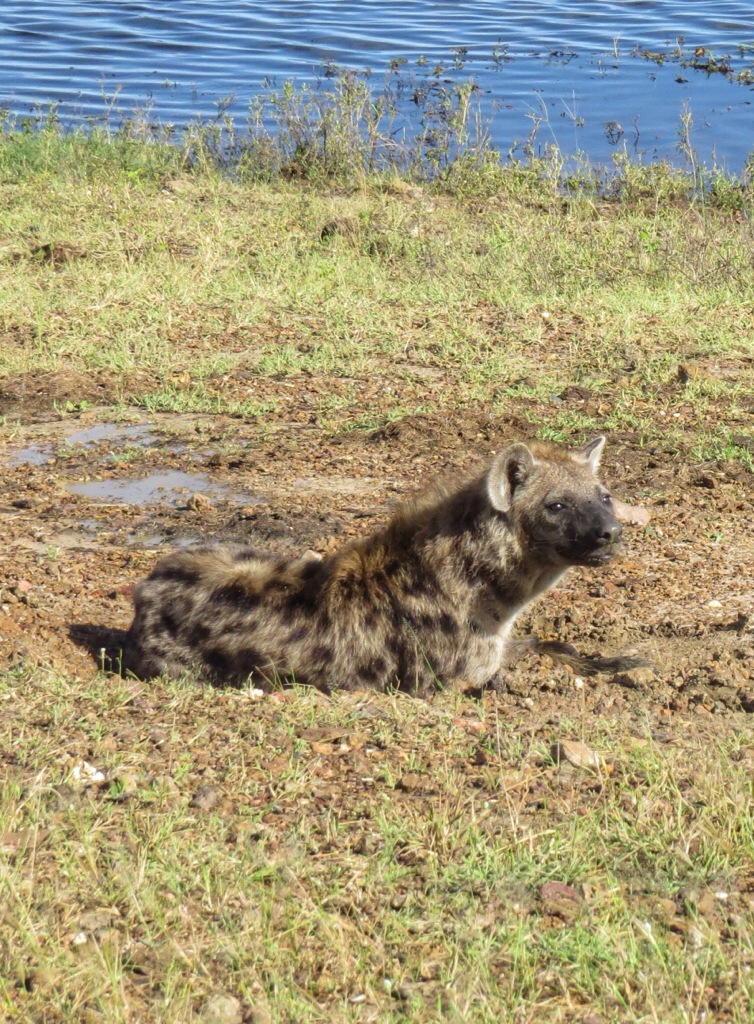 This guy, looks like a smallish, unthreatening dog – until you see how big he is next to the car…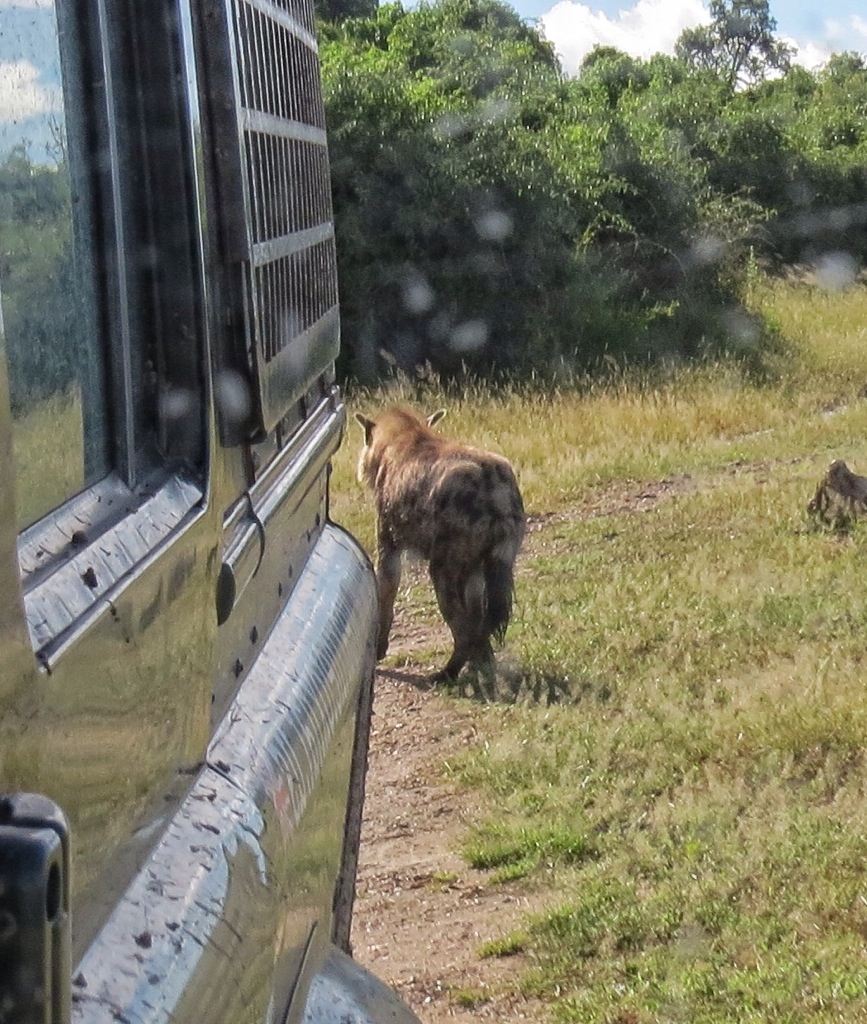 We finally got to the Ihaha camping area around 5pm. A long day, but a beautiful area to drive and a great location to set up camp.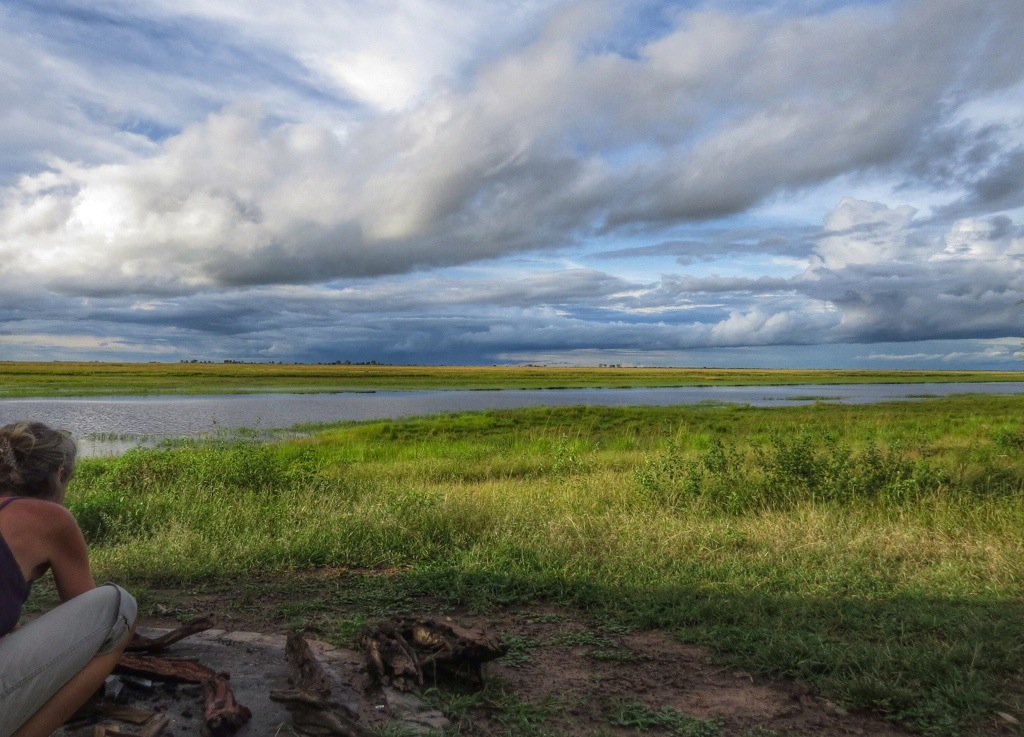 View from The Penthouse at sunset…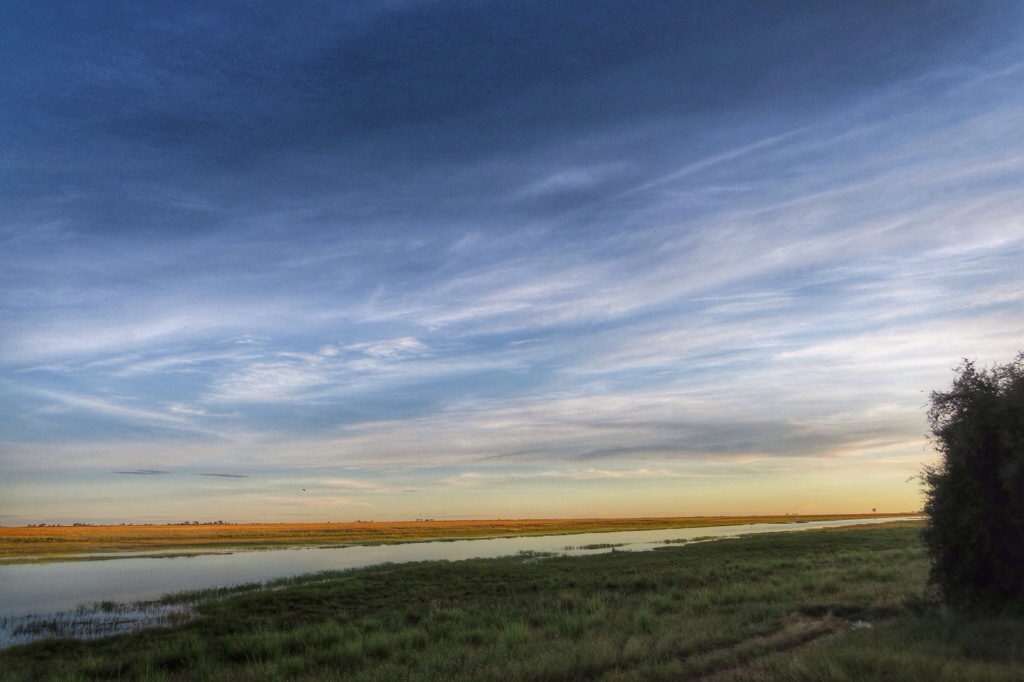 …and at sunrise…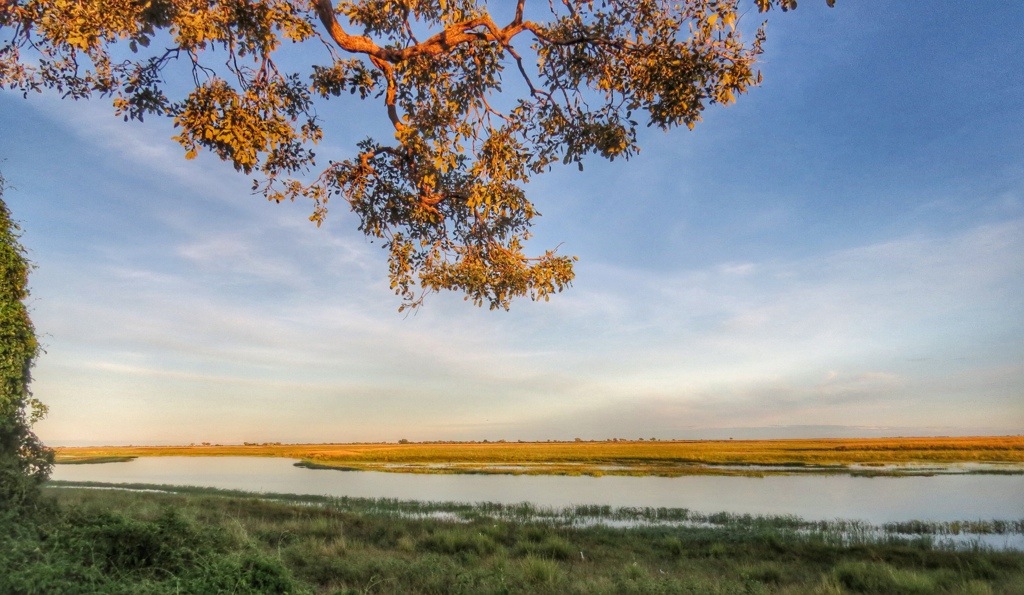 The rest of our time at Ihaha was spent as lazily as possible, watching a series of fishermen working hard…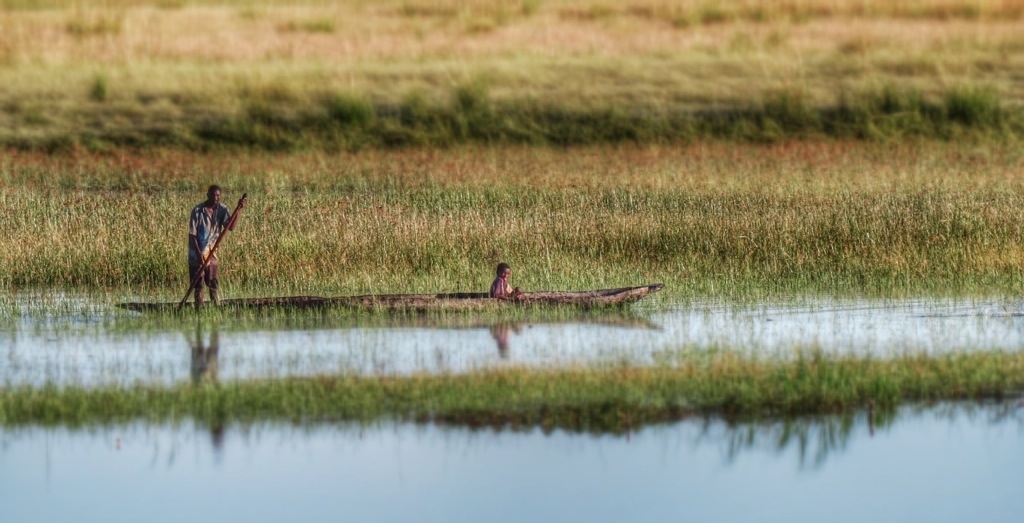 …miles and miles from their villages in the marshlands…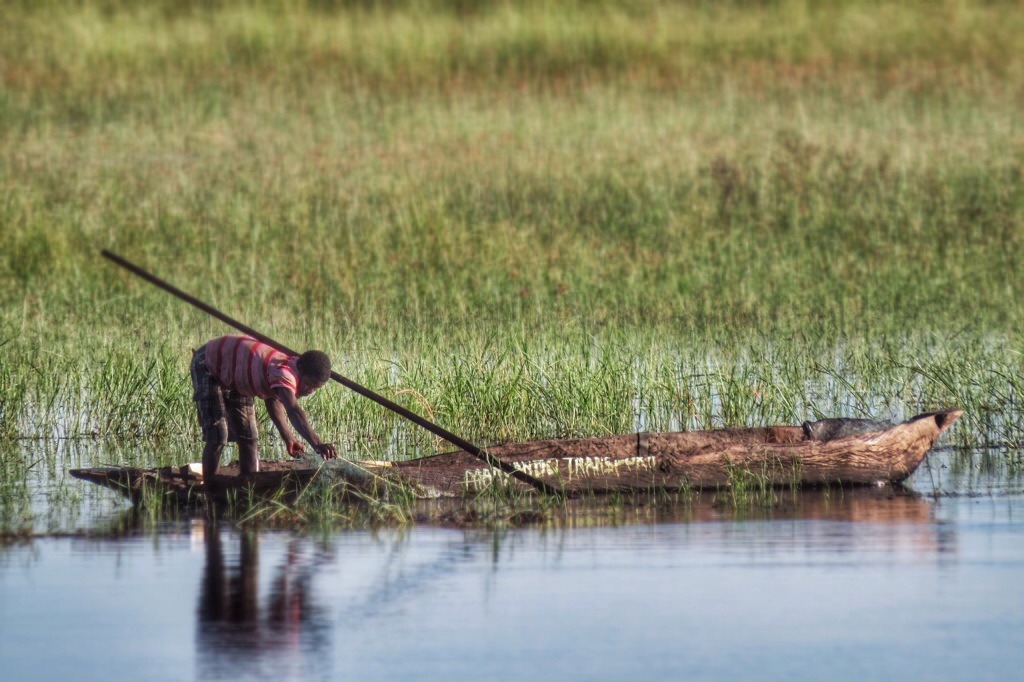 …as we sat and chilled in solitude.