Guess what I got for my birthday yesterday?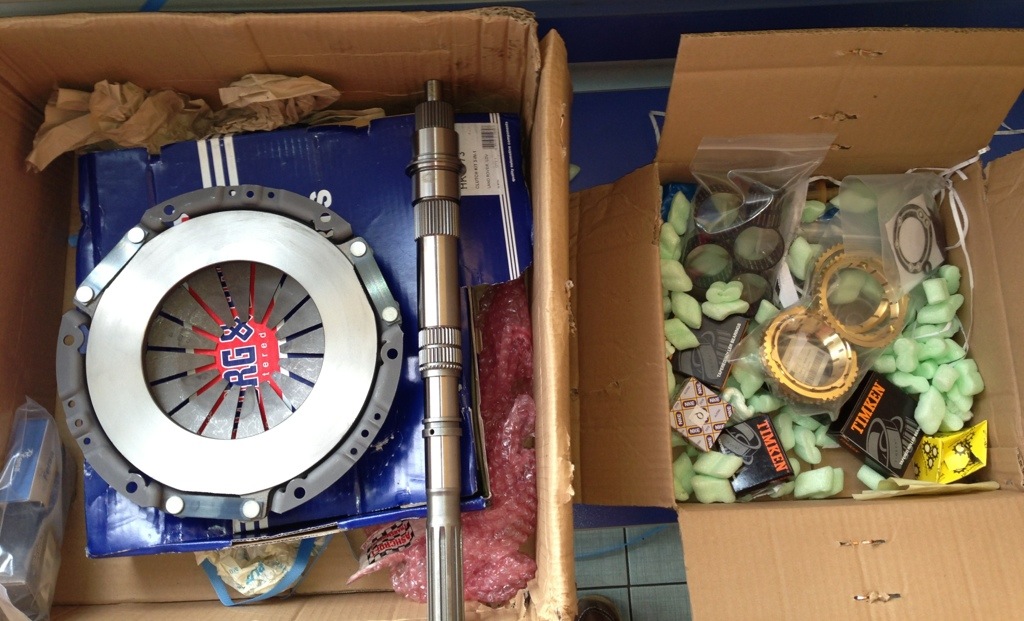 Airfreight express from Ashcroft's in the UK.
I have to admit, neither of us was expecting to spend that much though!
Dinko's garage have now got everything back together and we should be on the road today.
After seven days in Haskovo we've seen all there is to see here.
The town's claims to fame are….
1) the world's largest statue of The Virgin Mary with Child (32 metres),
2) the tallest flagpole in Bulgaria
3) …… that's it.
We're more than ready to be back on the road and can now reorganise the container shipping of the car from Rotterdam to Cape Town.
All we have to do is get across Europe.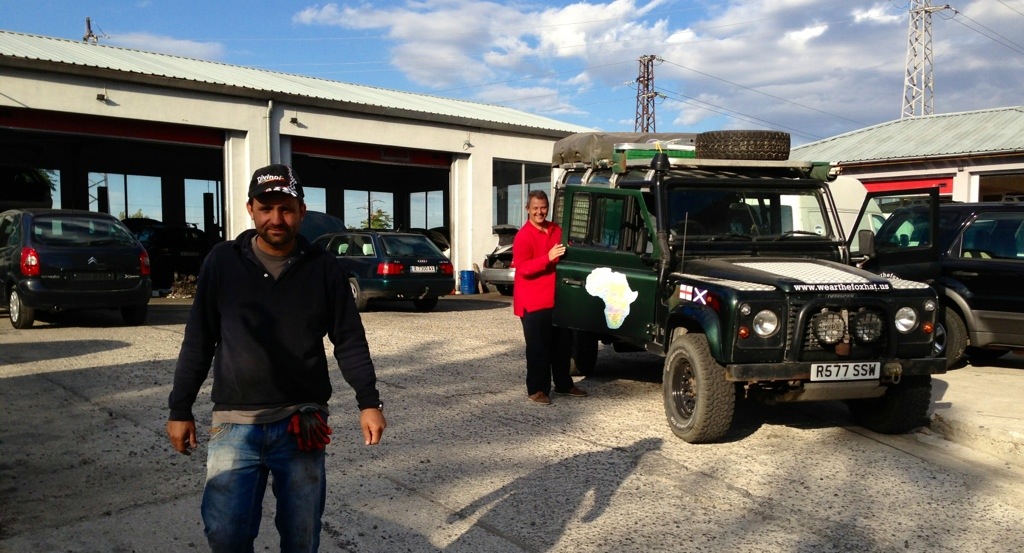 Dinko thinks we'd be better swapping the Land Rover for a camel. As it is, he thinks it's a dog and we'd be better with something Japanese, reliable, that's not rusting to death, has air-con and a huge turbo-charged engine.
Unfortunately we think he believes the old saying….'you can't make a silk purse out of a pigs ear'.
Mind you, I believe you can't eat pigs ears!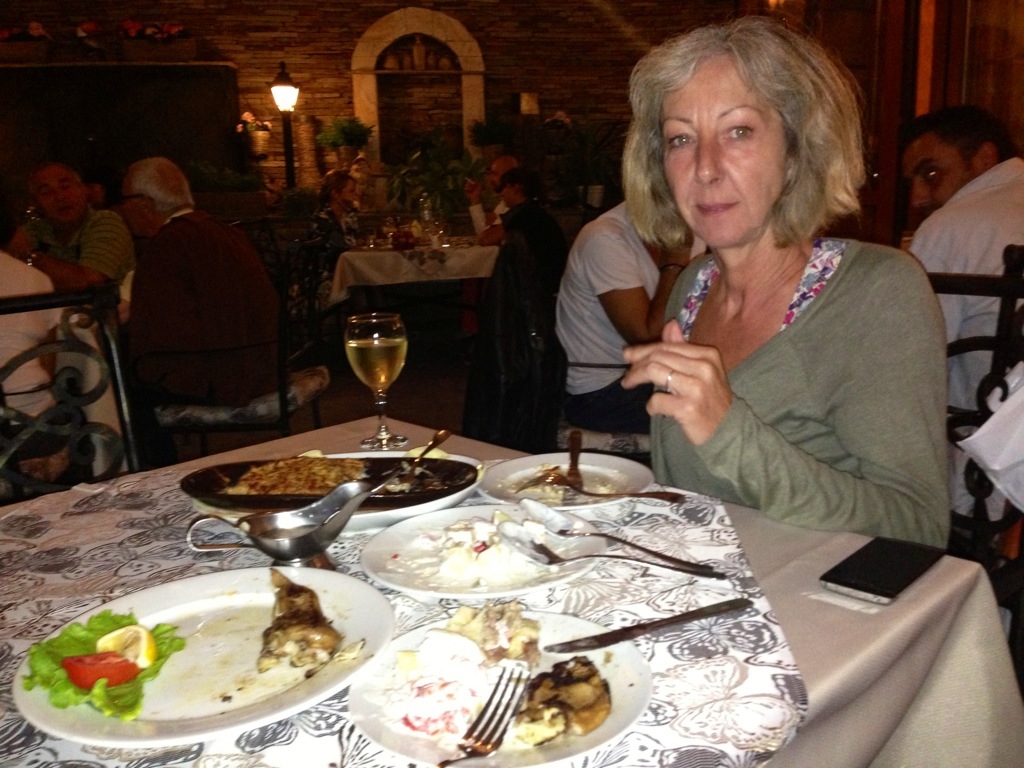 I decided to have the grilled pigs ears for dinner. Helene had the chicken (appropriate!) pancake.
I also decided that I would never eat pigs ears again.
Their menus here are very literal. They do exactly what they say on the tin.
You get exactly what it says on the menu: no more, no less.
Pigs Ears is exactly that (no herbs, flavourings, sauces, etc).
Helene decided she wanted a dessert from the extensive list and chose the chocolate (predictably).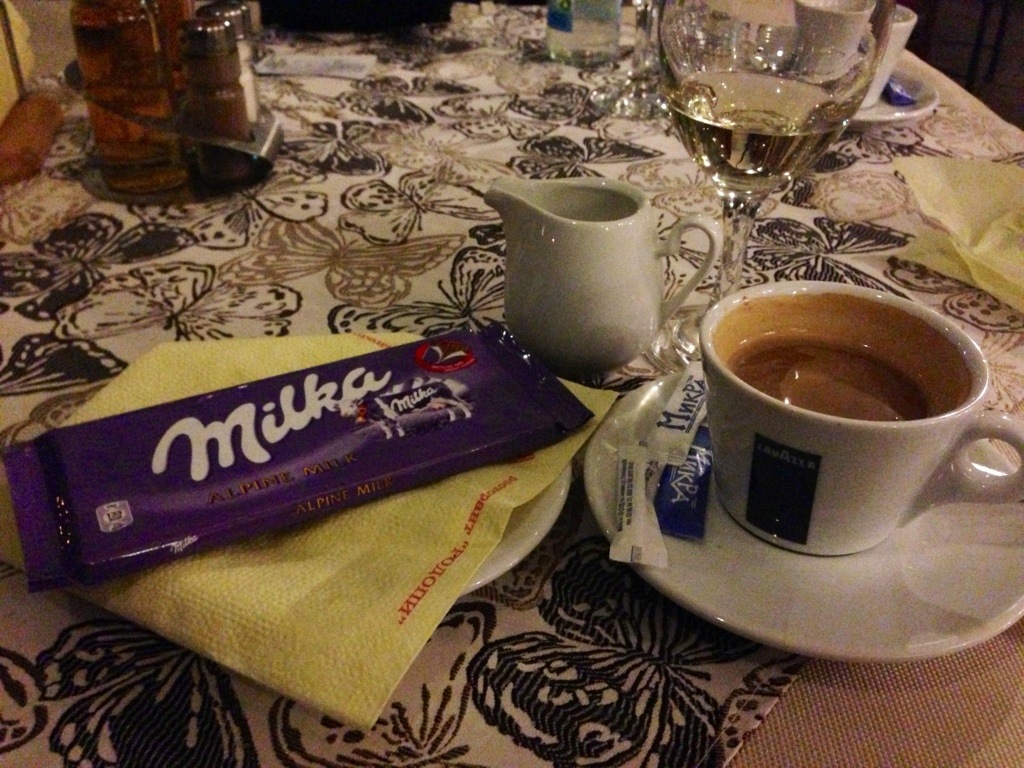 That's what she got. No more, no less.
I was thinking about having the 'Granny Cake' but I'm not sure what's in it!
Huge thanks to all involved in getting us moving again: Dinko (who's time we've taken up much more of than we have paid for); a number of his English-speaking customers (particularly Hristo) who he has roped in for hours as translators and taxi-drivers for us; and Liz & Frank at the garage in Cyprus (for being on the other end of the phone for the last week whenever we needed technical advice – or a dose of Northern Wit).