Attempting to out-run the 60mph winds and rain (it's not working!), we've spent most of the last 2 days on various sized ferries in rough seas.
Boat 1, leaving Marseilles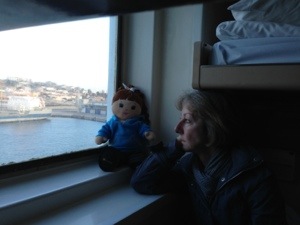 We were going to Sardinia but after 11hours at sea, got diverted to Propriano in Corsica. Arrived 6.30am.
Drove from Propriano to Bonnifacio in Corsica & managed to find a ferry to Santa Therese in Sardinia (2 hours) Boat 2…..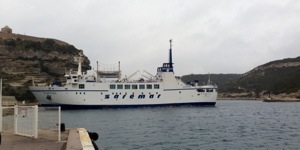 Leaving Corsica (shame, looks interesting – except weather severe).
Arrived Sardinia. Whole place is shut. Campsites closed or under water. Hotels mostly closed. Therefore….. Boat 3 (even smaller) over to island of La Maddalena.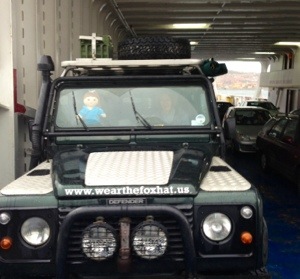 Currently blowing up a real storm here so found a hotel by the port and battening down the hatches for 48 hours.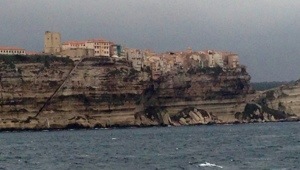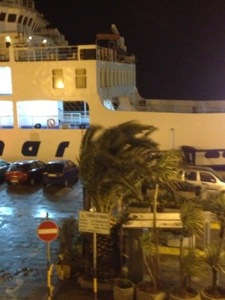 Our car must be modern-day Chitty Bang Bang. Check out the satnav position (on last ferry)…..