Being in Kruger for almost 3 weeks has been wonderful. .
We've seen animals that are shy…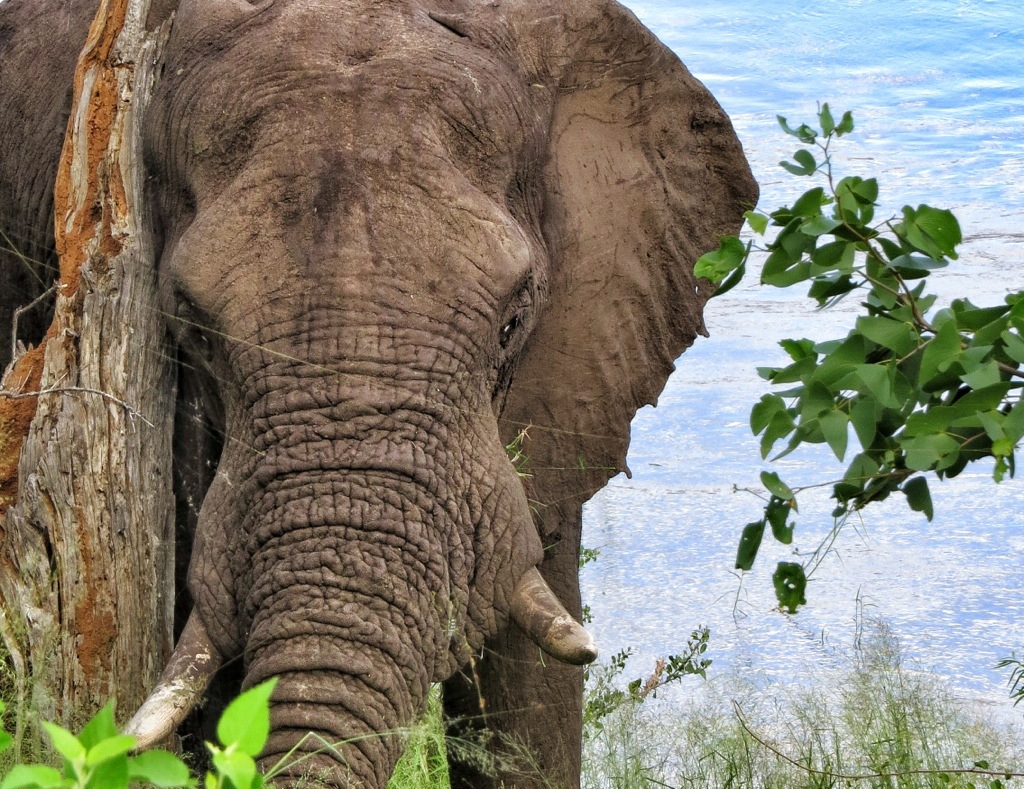 …some that are really 'in your face'….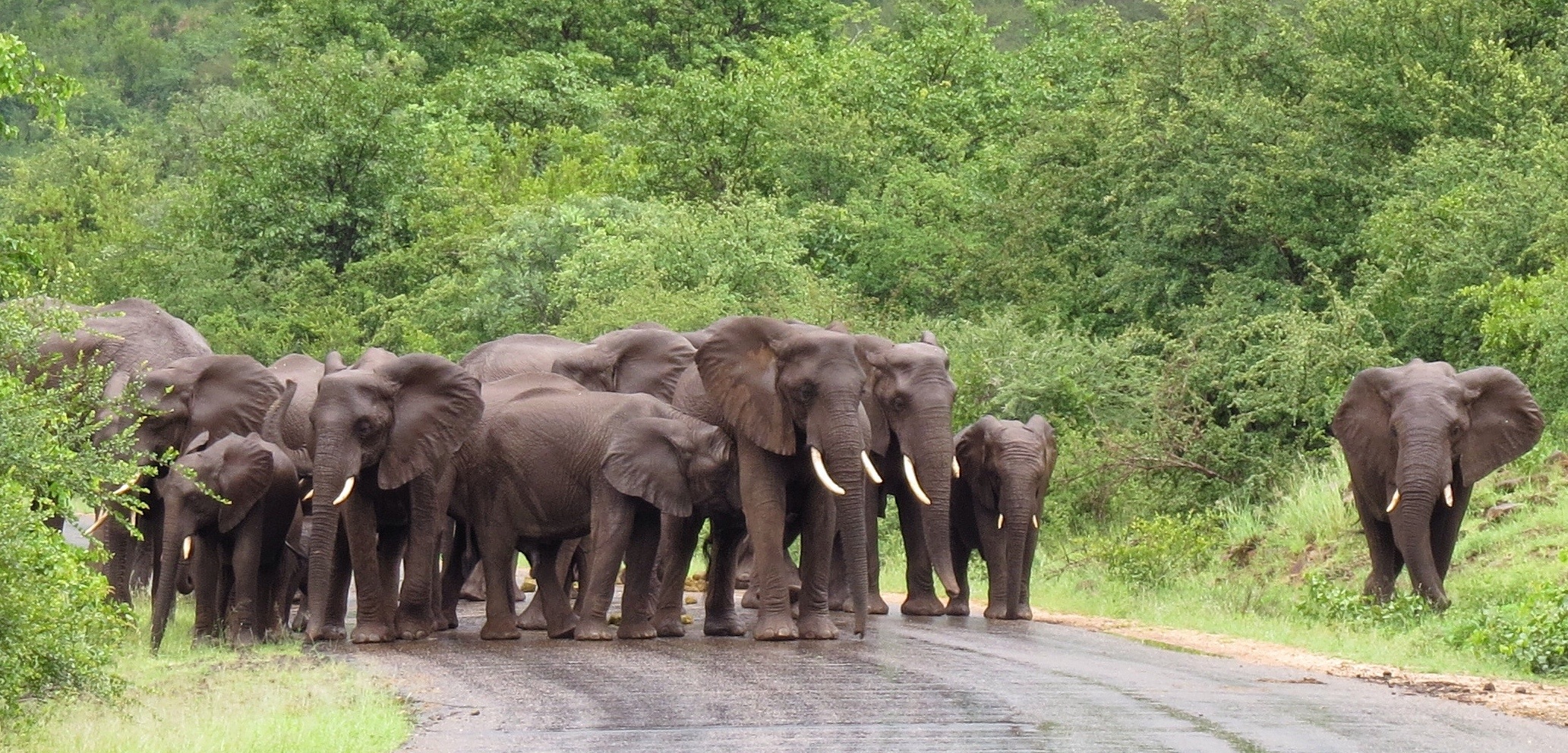 …and some that look fierce & intimidating when you come across them, but when they think you're not looking, will actually put on a bit of a show…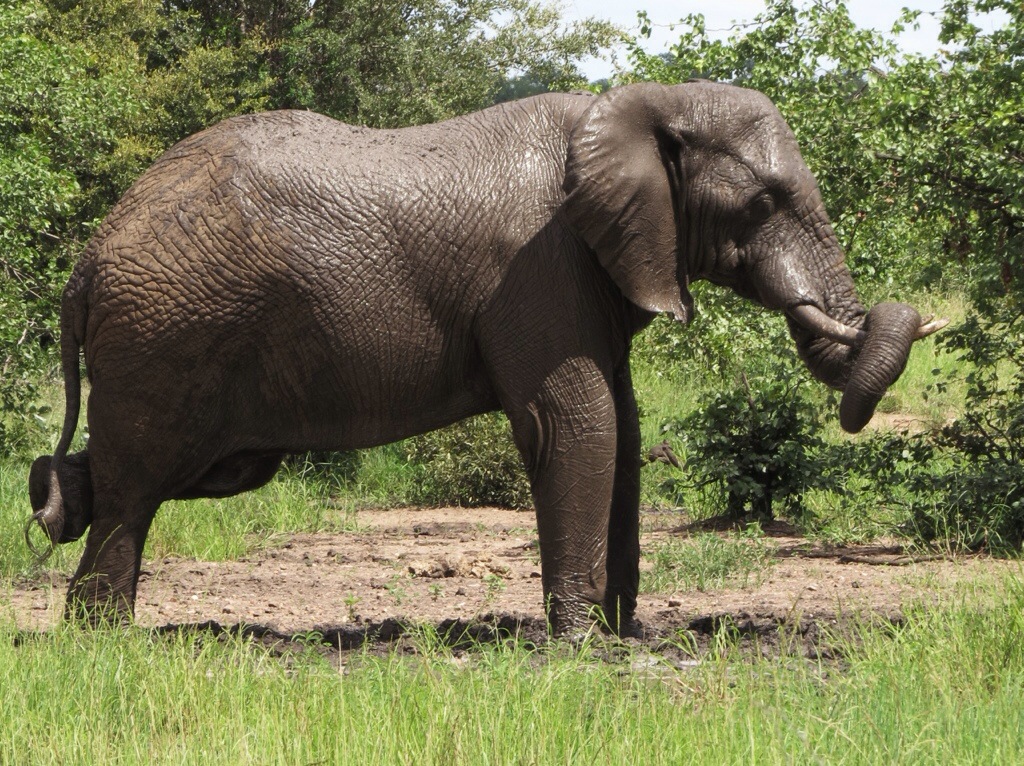 The camping itself is 30%-50% more expensive than campsites outside the park (270 Rand per night ie £13 / $19) but a lot of money is being spent refurbishing the camps, restaurants and chalets.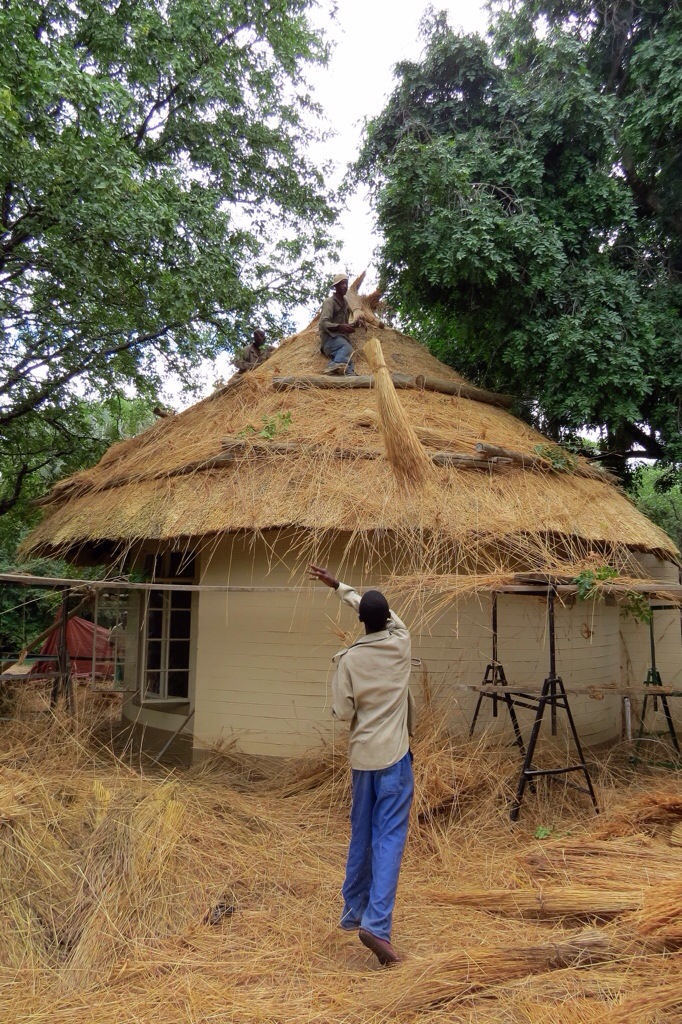 Top Tip:
By buying an annual Wild Card for approx £130 ($190) for 2 people when we first arrived at Cape Town we've not had to pay the daily park entry fees (Conservation Fees) for any of the SAN Parks we've stayed at throughout South Africa. That's saved us at least £1,000 (US$1,500).
Anyone can buy one and you'd be mad not to if in S Africa for any length of time.
For last couple of days in Kruger (before we head west towards Botswana) we took a couple of drives along the Letaba river.

Although the grass & bush are high at the moment, we're very lucky to be around when so much of the game we've seen has young with them.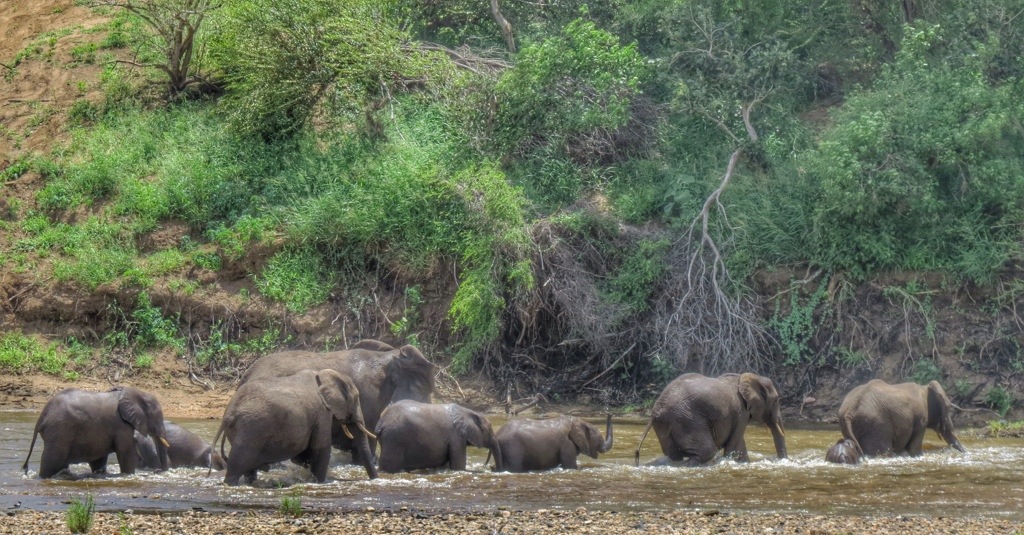 As if they don't have a care in the world, young elephants just love to monkey around.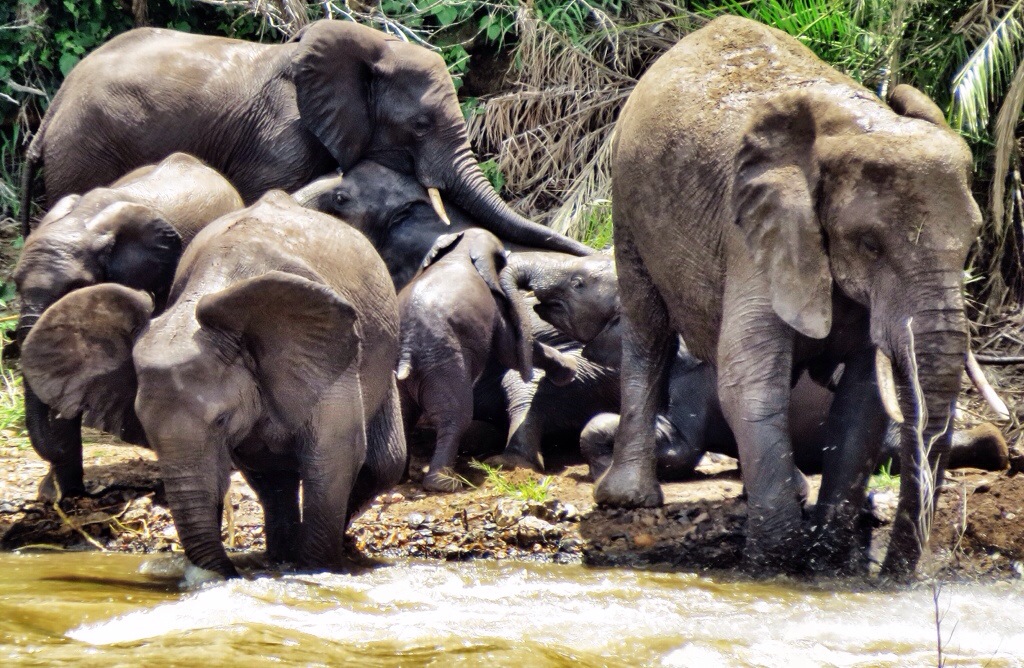 Young monkeys do the same…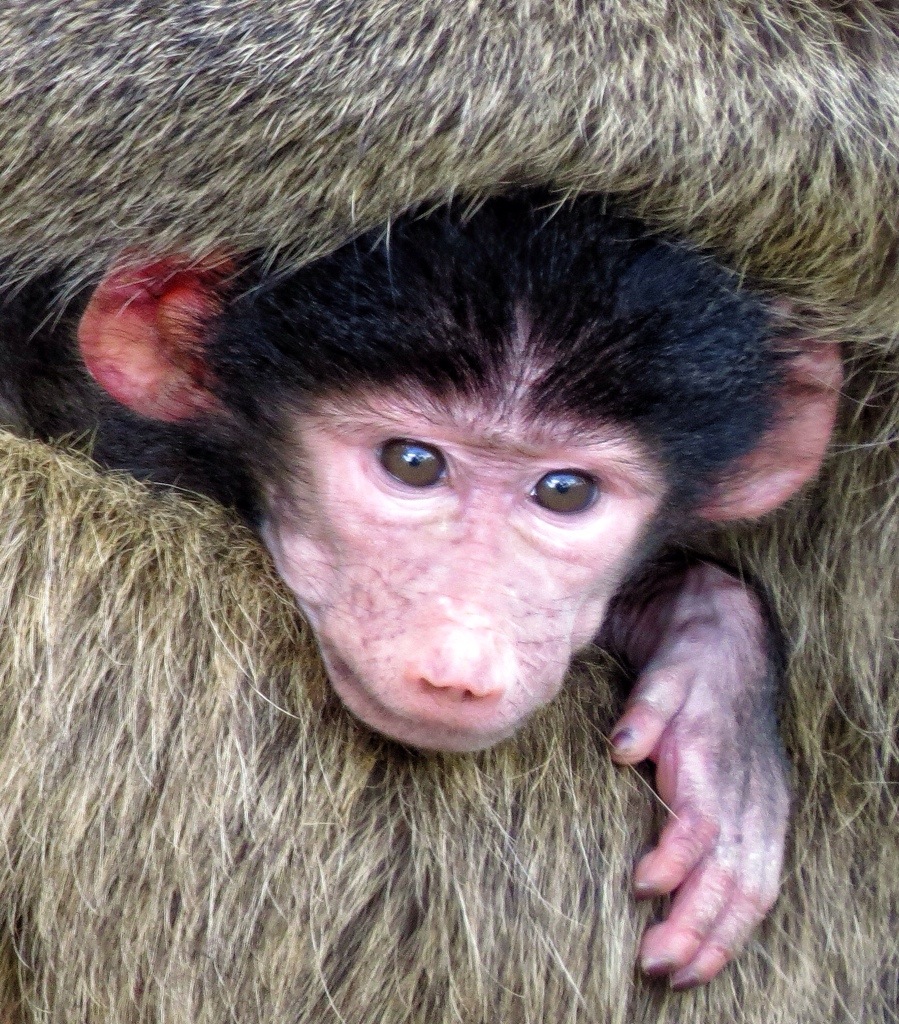 Some of the birds are just as comical…like watching Nicola taking one of the mums' dance classes back at home in Ripley. "Now come on ladies…let's try and at least look coordinated…"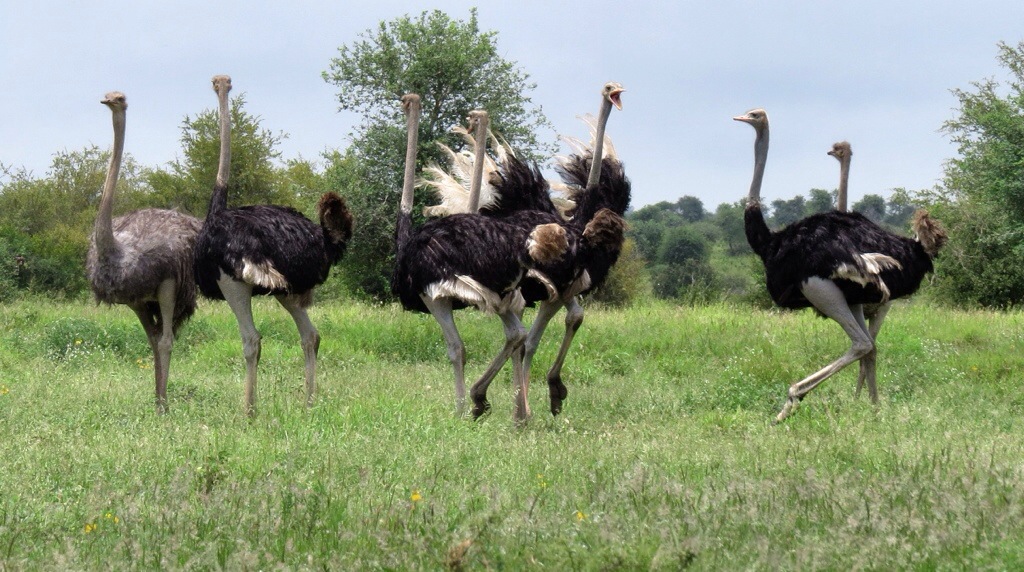 Some of the birdlife we've seen has been tricky to spot.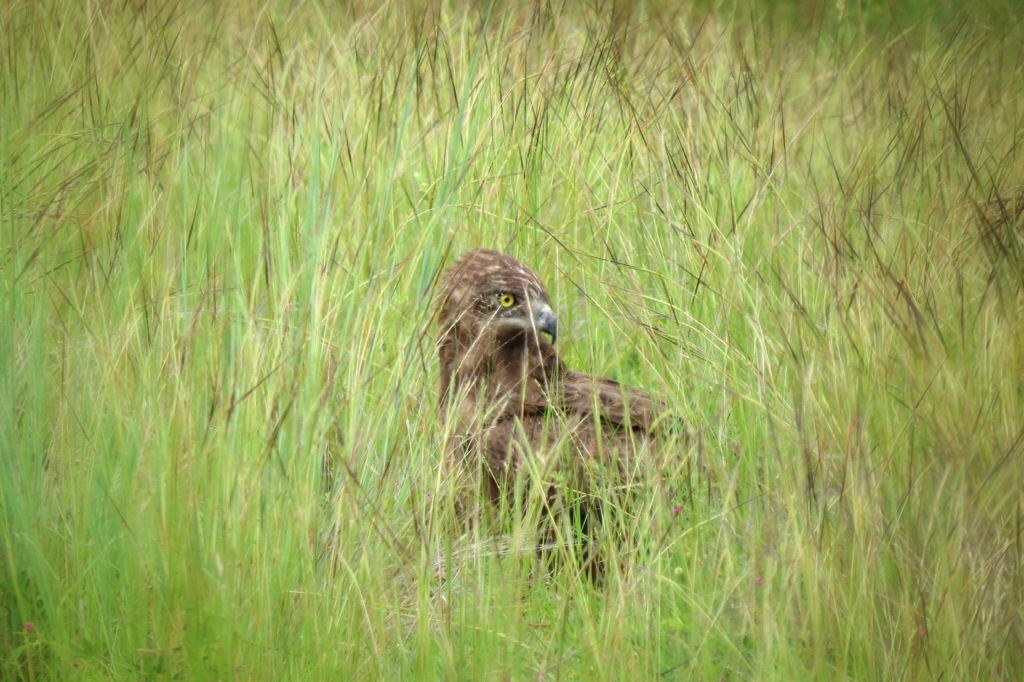 Other birdlife is extremely rare – like the Giant Ground Hornbill (which you're asked to report sightings of)…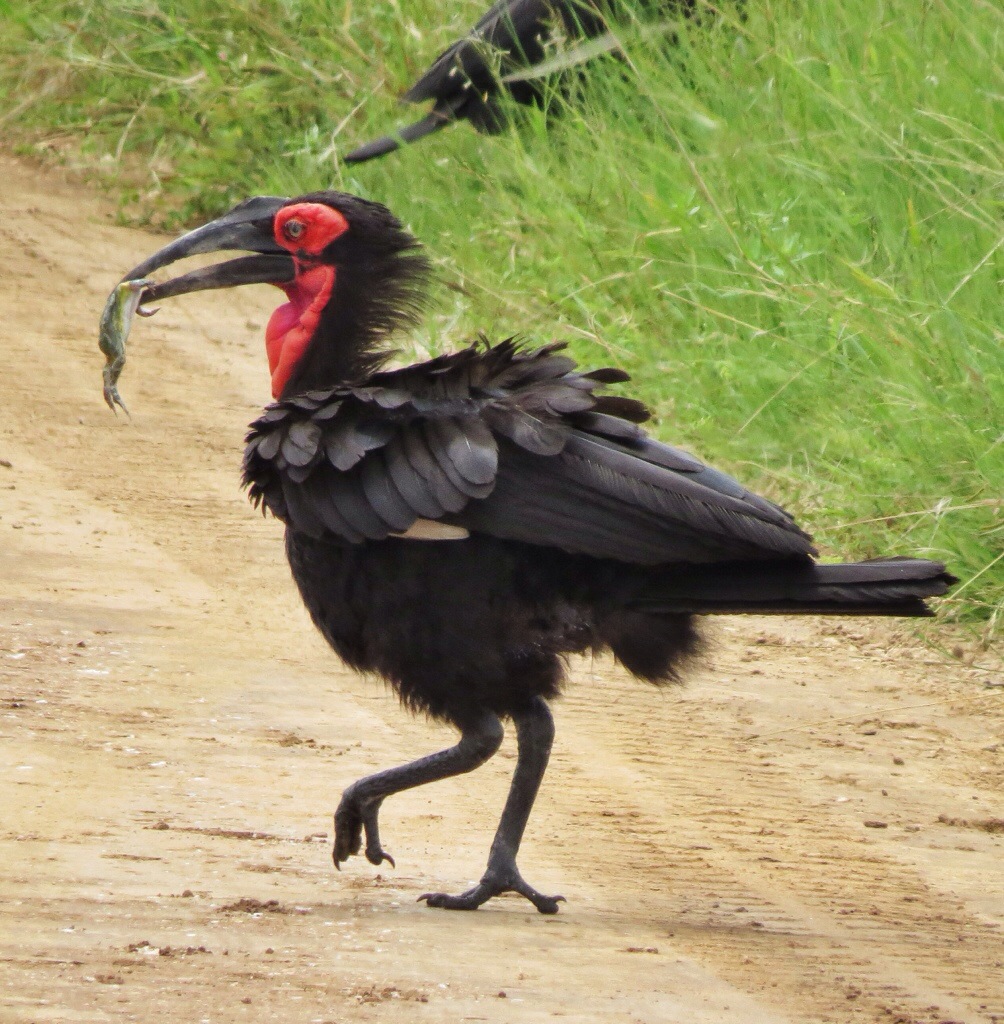 … although, over just a few days we were fortunate to see dozens of them in a number of different areas.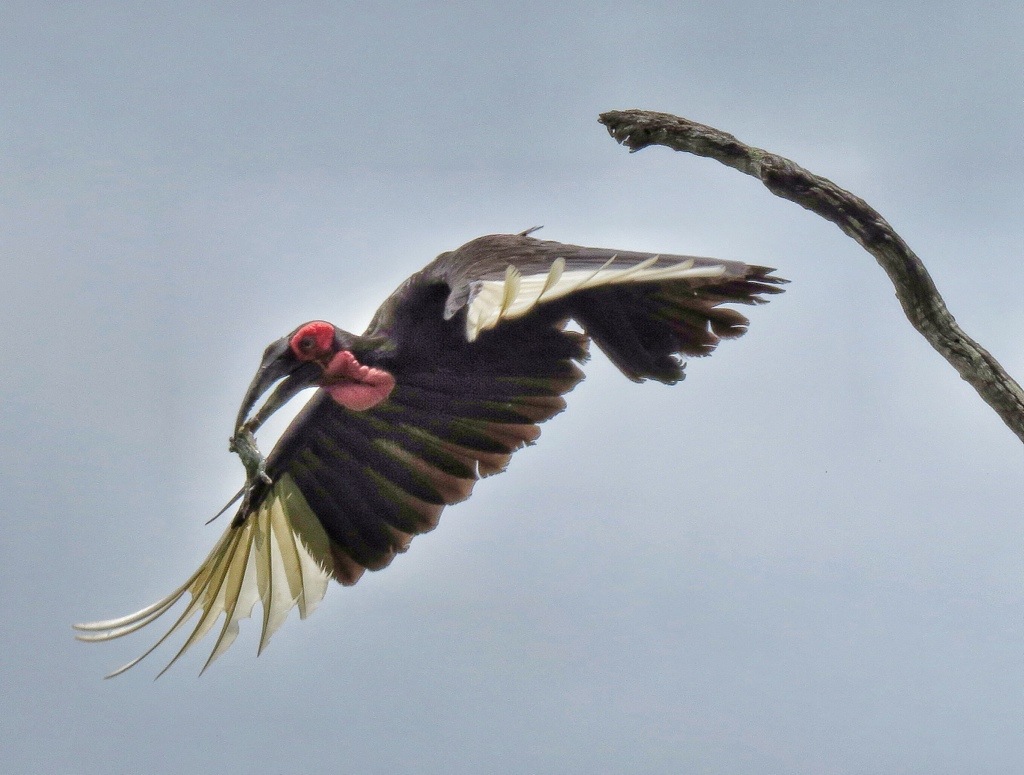 Some birds are everywhere…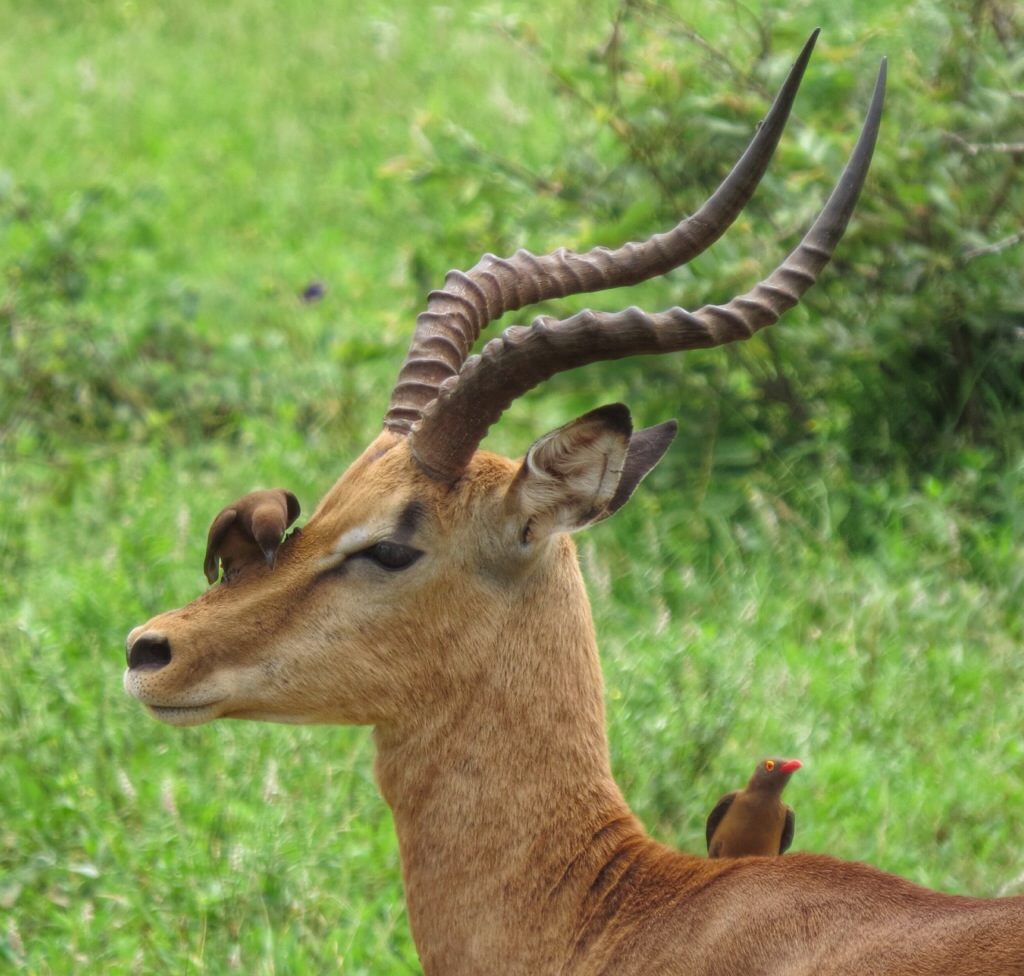 Looking look like they're made of cake icing (or like Tony Hart's Morph) the Red-billed Oxpeckers hang around cleaning the ears, eyes and arses of Buck, Rhino, Giraffe, Hippo and Sable Antelope.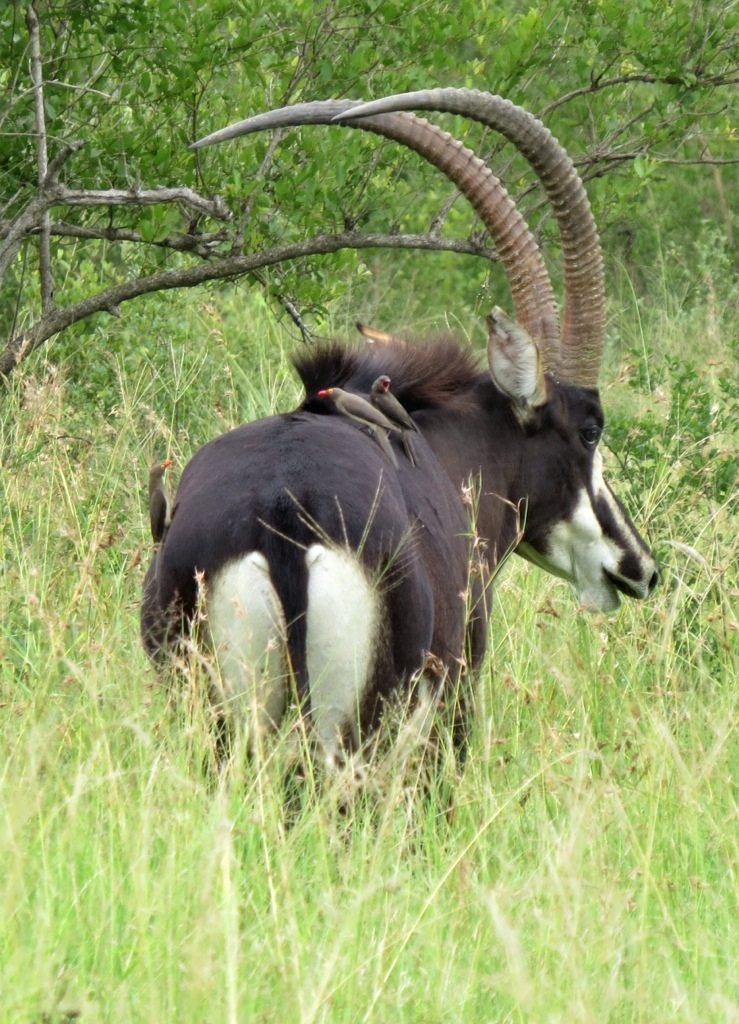 Other birds are just a pest. There are Yellow Hornbills at all the camps. They're not aggressive but make a real racket at night. We got up one morning to a drum-like tapping and found two of them were stripping the rubber off of our windscreen wipers.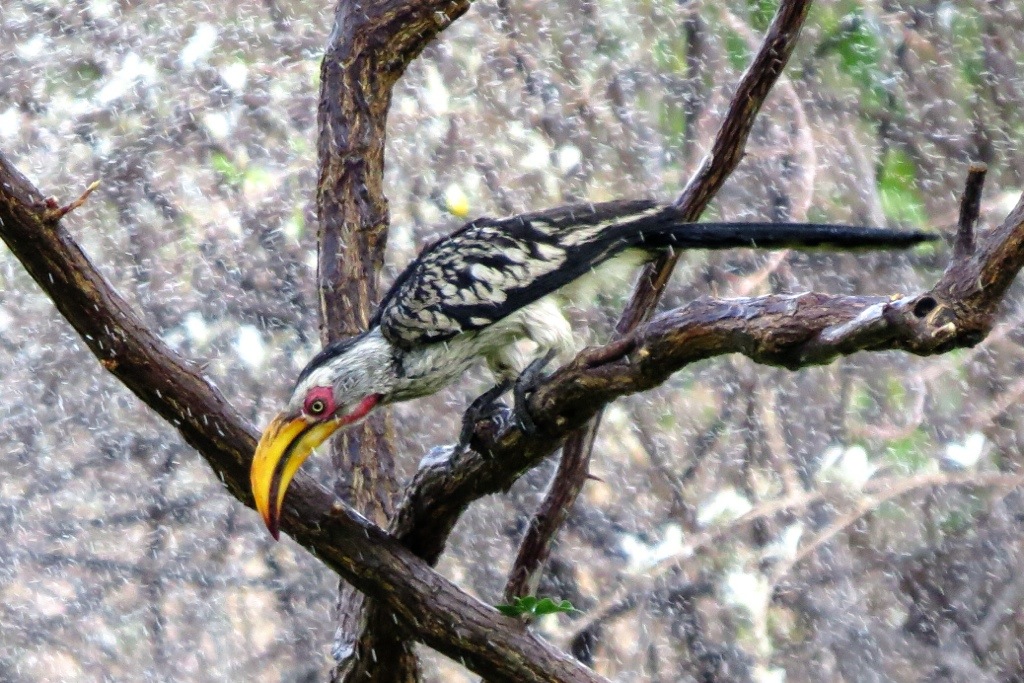 Everyone has to be back in camp 30 minutes before sunset in Kruger. That's a shame (accompanied night-drives are possible, but expensive) but sitting on a terrace with a beer (£1) or a large G&T (£1.30) watching the sun go down is no hardship.
One evening, at dusk, we watched a hippo come out of the bush, head for the water and sit in the shallows.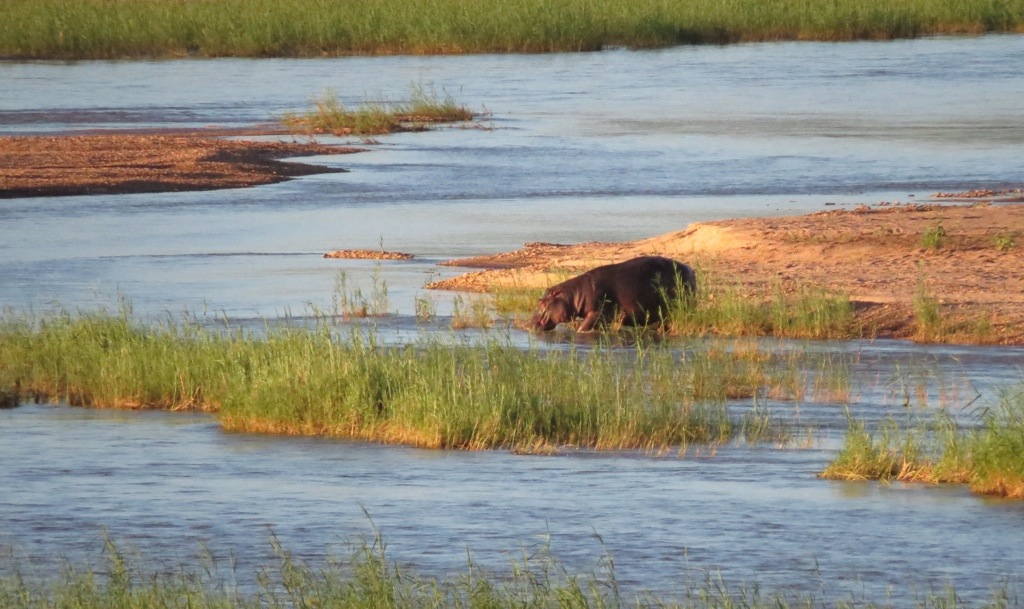 About an hour and a half later (too gloomy for photos) she came back up the bank, coaxing a baby hippo alongside her. About the size of a small dog and very unsteady on its feet, it had been born only minutes earlier.
That night was also too gloomy to take pictures of the massive hyena that we watched prowl around the camp fence (the outside of the fence fortunately – not a friendly looking animal!).
On our last evening in Kruger we were rewarded with a beautiful sunset – and then 15 minutes later, in the east, what looked at first like a sunrise?
The full moon rose above the tree-line like a giant energy-saving lamp.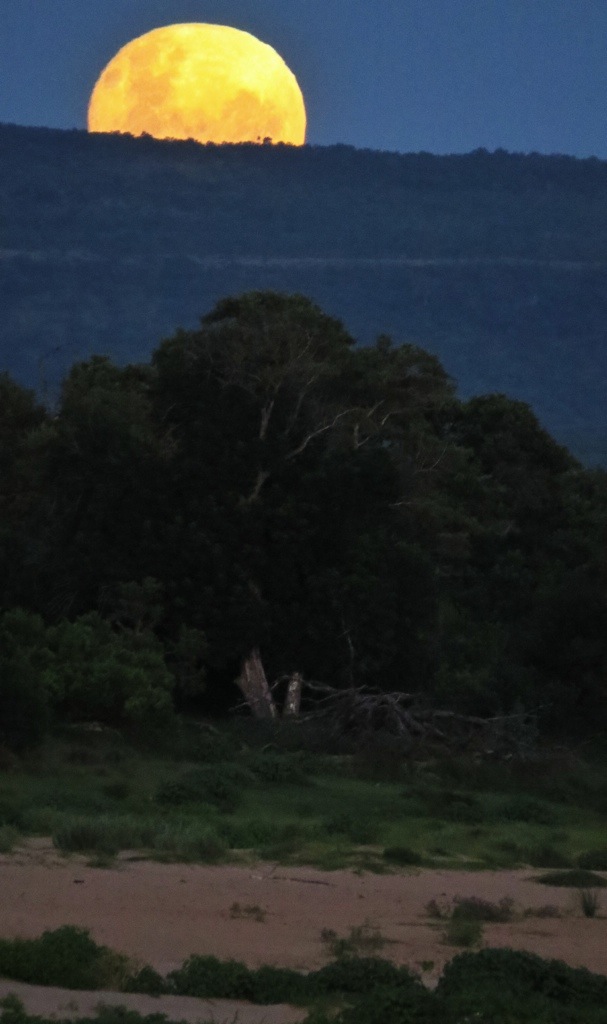 It all seemed to happen so fast. No more than about 15 minutes from no moon at all to a giant ball balanced on the horizon.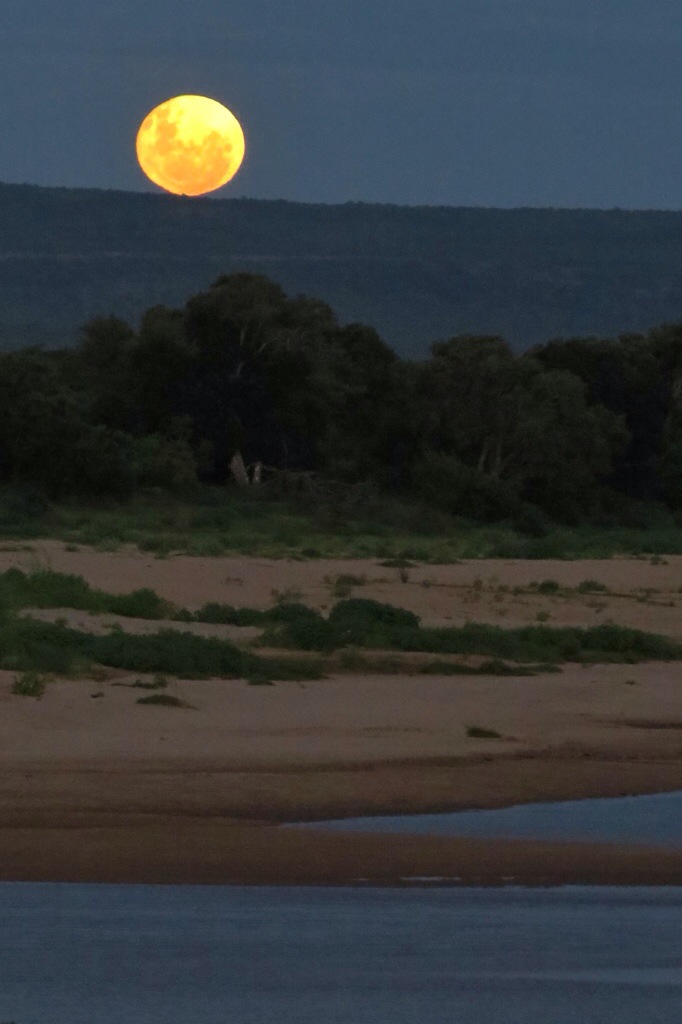 Then, reflecting the still fading sun, it lit up the river and the campsite.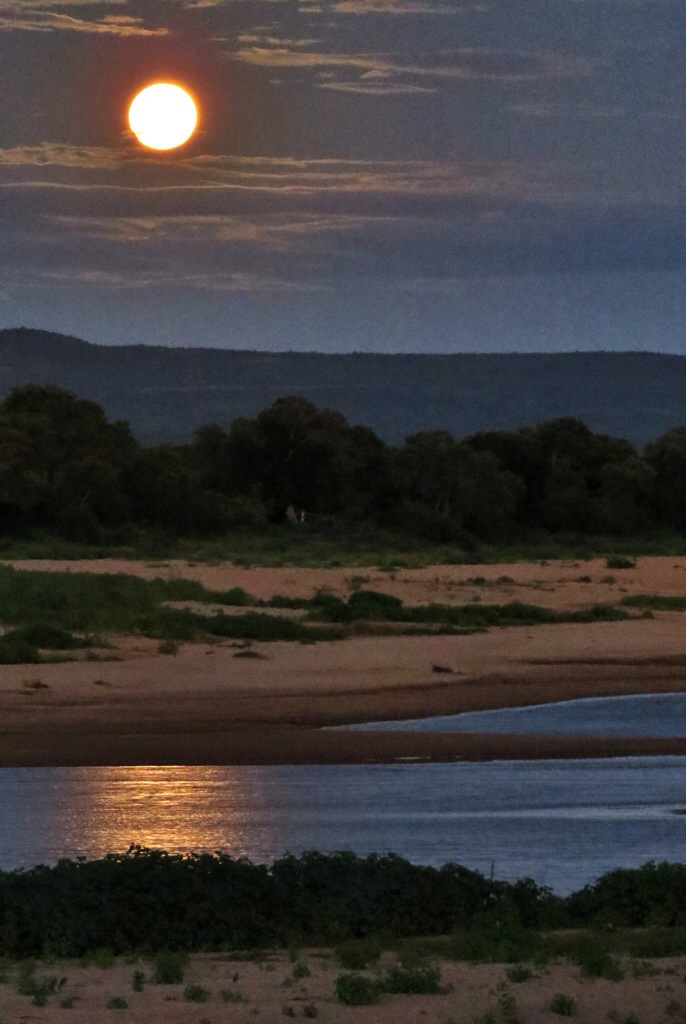 A great way to end our Kruger experience.
It probably doesn't have the desolate, awe-inspiring beauty of Etosha, but it certainly ain't too shabby.